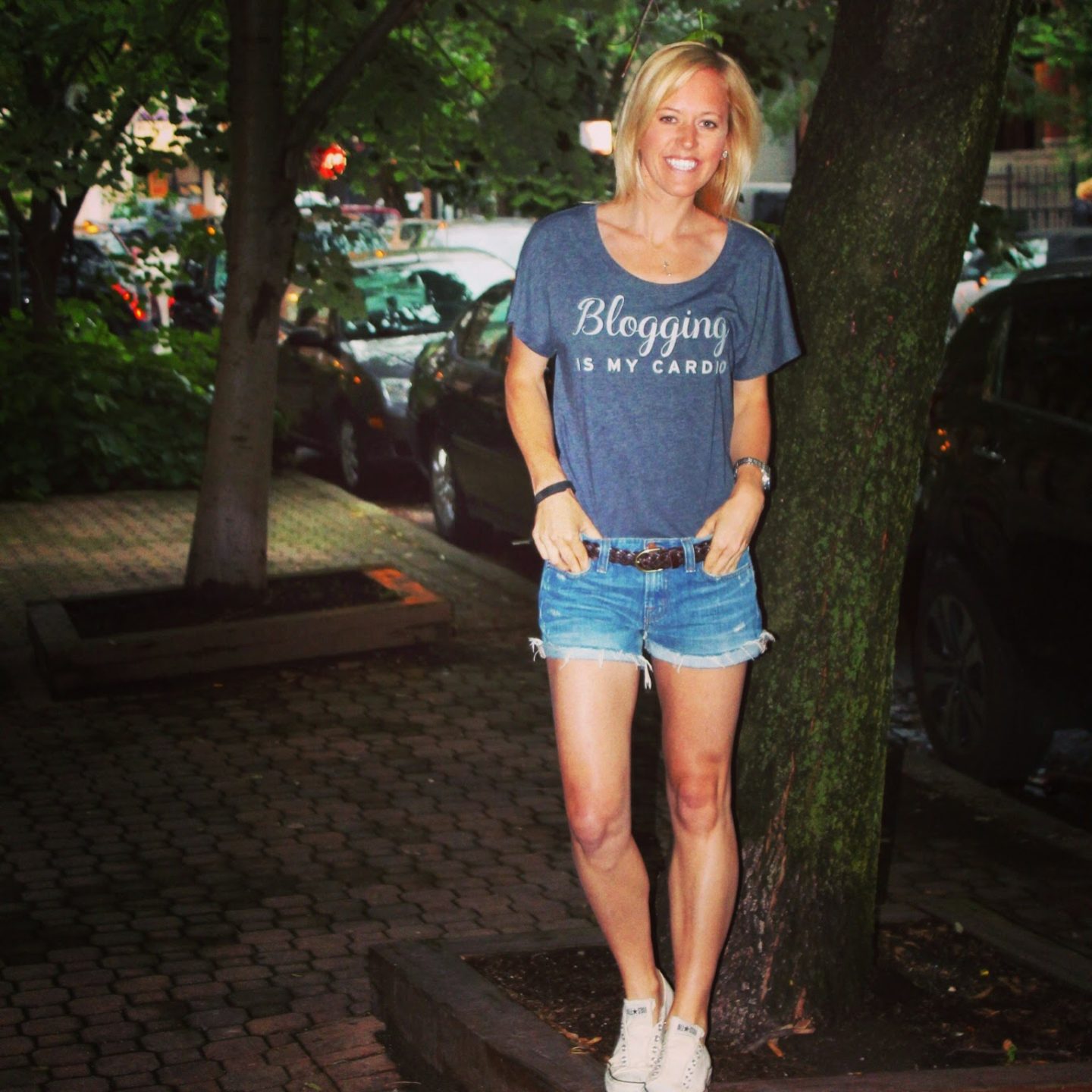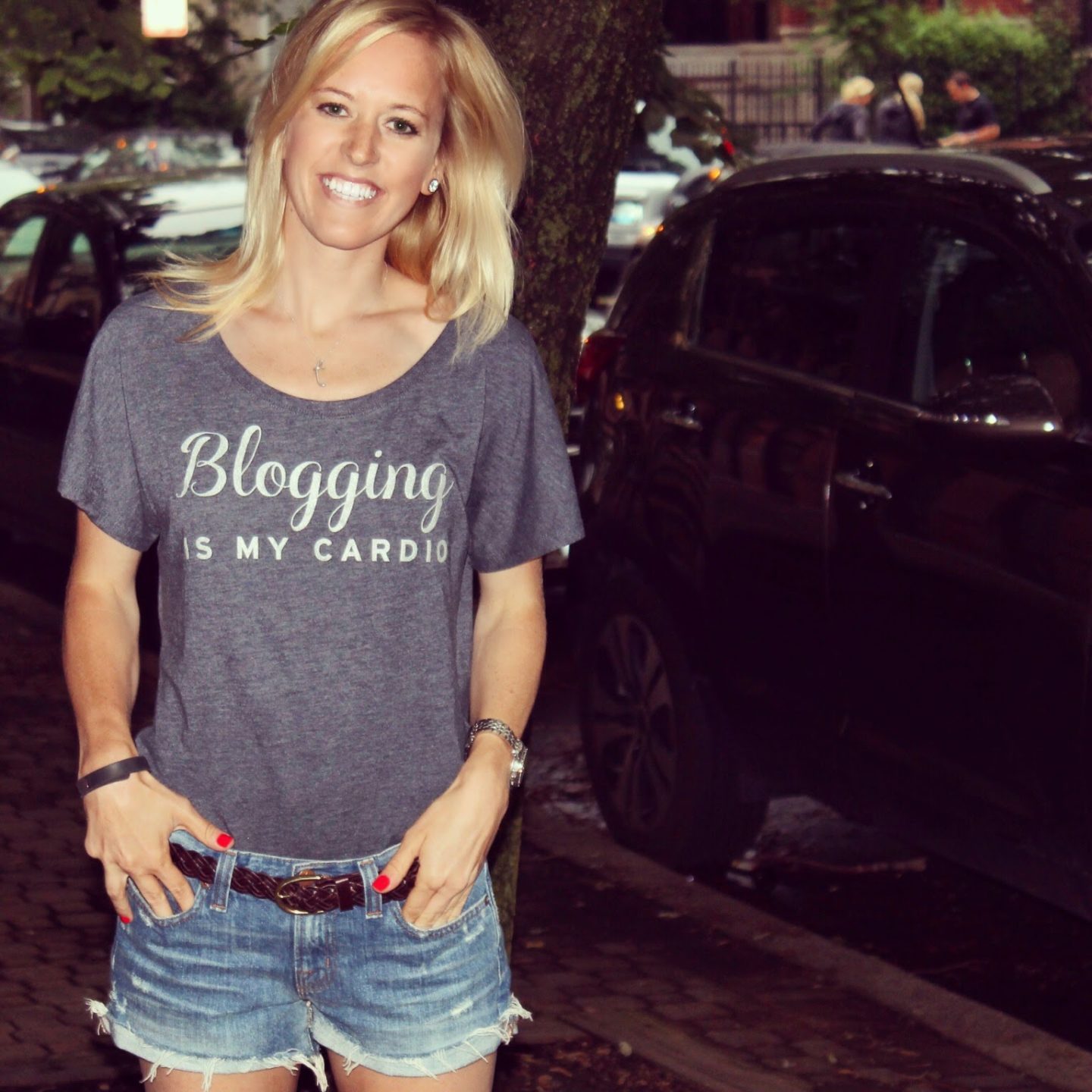 Ready for the money shot?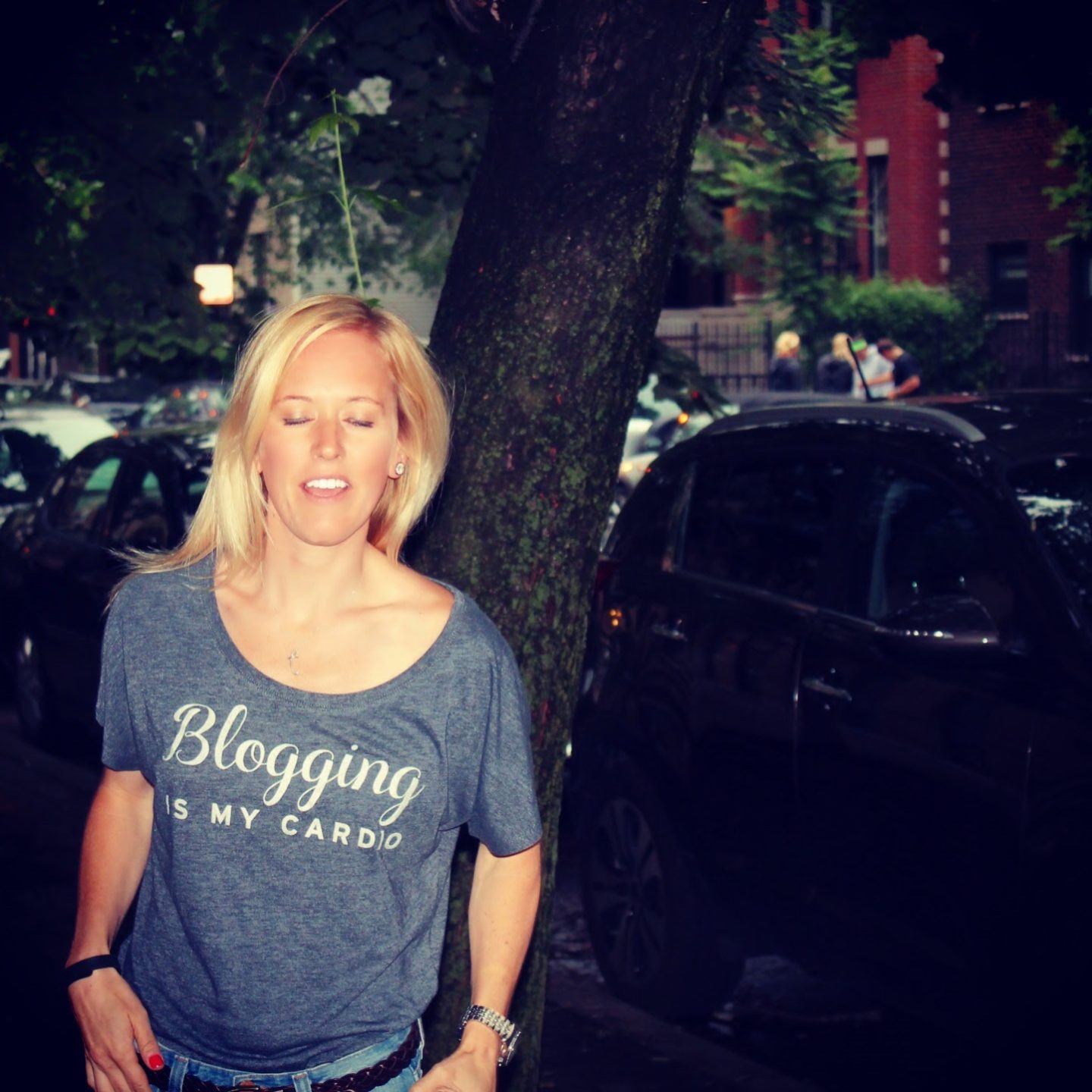 You weren't ready were you?
But it's true. Blogging is my cardio. And so is drinking Bloody Marys and chasing Harlow around the house. And if you'd like to know where I got this fancy little shirt look no further than the one and only Whitney Yoga Pants from I Wore Yoga Pants To Work, it's the newest from her IWYP by Whitney Ellen line. And yes, it's made from material that is comfortable as hell. If you'd like to see more from Whit's line just search #IWYP on Instagram and you'll see the shirts are pretty damn popular. You can order your own right here, but you have to do it by Monday, June 16th so get on it already.
But anyway, what's your cardio? I feel like you can tell a lot about a person by what their workout regimen is. Or maybe you can't, that just seemed like a good segue into the next part of my post- I Feel Like You Can Tell A Lot About A Person By….
Whether or not they drink the bottom of a chip bag.
(Depends on what kind of chips. Cool Ranchies? You betcha. The crumbs are the best.)
How often they change their vacuum bag.
(Not often enough. Mine looks like the Dust Bowl of 1930 whenever I finally change it.)
Where they put their silverware in the dishwasher.
(The front of mine is always full to the brim because I'm lazy and rarely open the door the entire way.)
Whether or not they let their eyeliner get to the point where it actually starts to cut their eyelid before they resharpen it.
(Guilty.)
How they react when someone announces a death on Facebook.
(I always want to know more even when I don't know the person at all. Always. What's wrong with me? )
When their battery dies in a smoke alarm how quickly they replace it.
(I'm currently living with 2 dead smoke alarms. But I'll be damned if my remote control clicker is ever dead more than an a hour. I clearly have my priorities…)
How often they replace their kitchen sink scrubber.
(I do this a lot. Kitchen sinks gross me out.)
That's all I've got. I swear I had a longer list written down but now I'm drawing blanks. Happy Thursday, the weekend is around the corner!