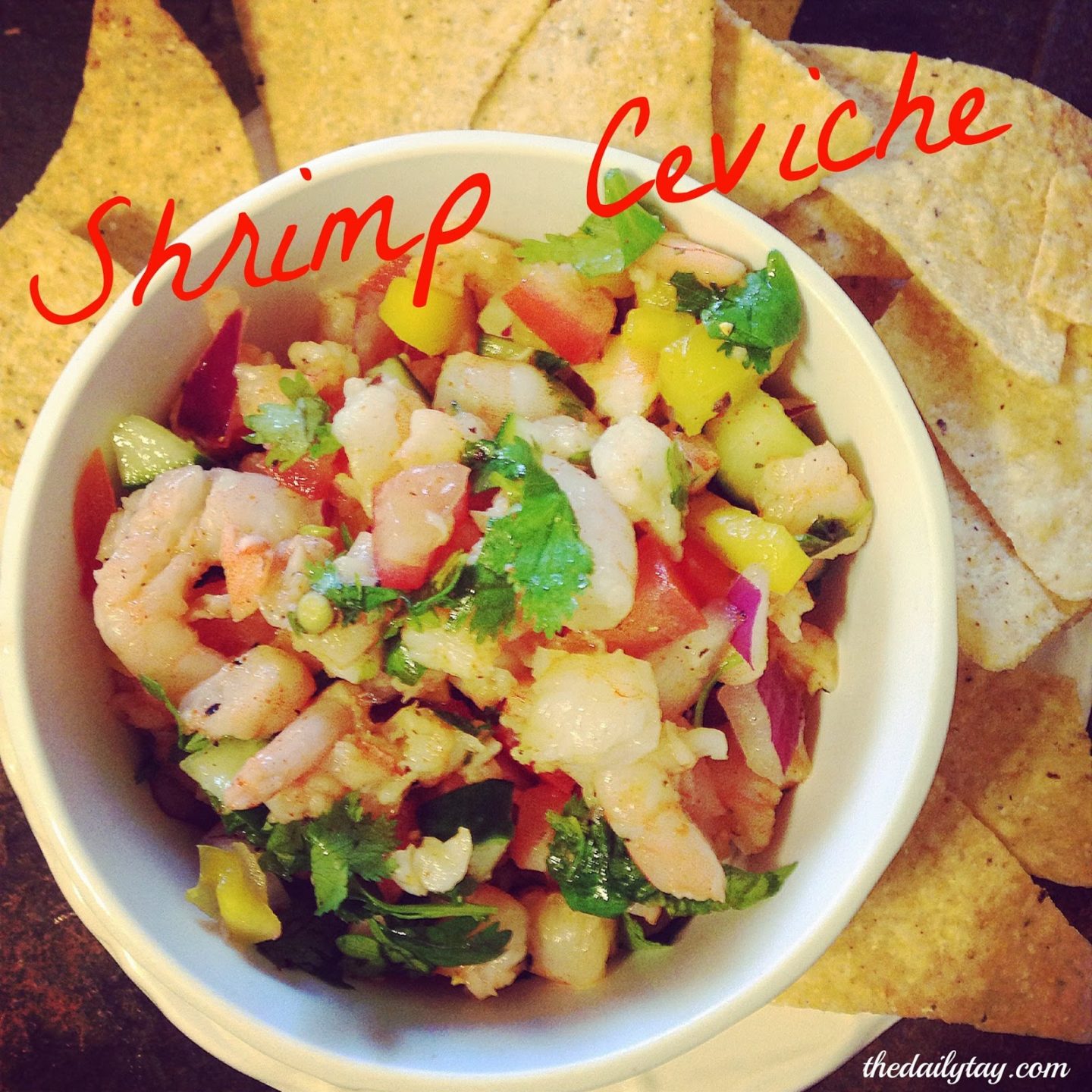 Okay ceviche lovers, I've got a quick and easy recipe you have to try out this summer.
Last weekend Chris and I ate at our favorite mexican restaurant by our house and ordered the ceviche as an app. It came served on five chips, which is all good and fun except for the fact we were out to dinner with two other people- which meant I only got one chip. I don't know about you, but I like to eat ceviche like I eat salsa, in excessive gross amounts. So after we were finished I left still craving more.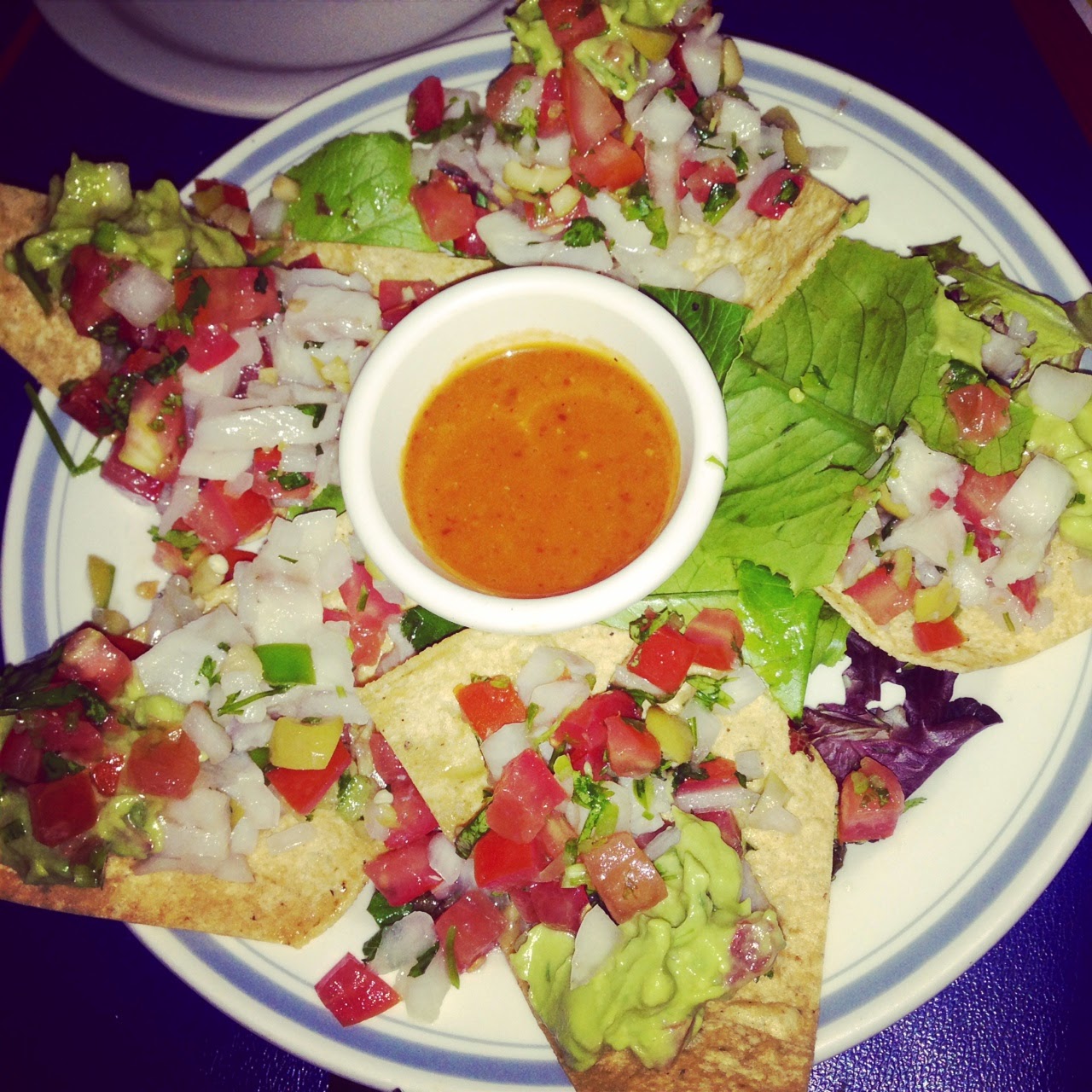 And so yesterday I finally decided to make my own batch with ingredients I had in my fridge.
Here's what I used:
Cooked shrimp
1 yellow pepper
1 red onion
2 tomatoes
1/2 cucumber
Cilantro
2 limes
Olive oil
Cayenne Pepper
Garlic Salt
Mix it all together and wala!
*That's a joke intended to mean "voila." My friend Roy informed me not everyone might get it however.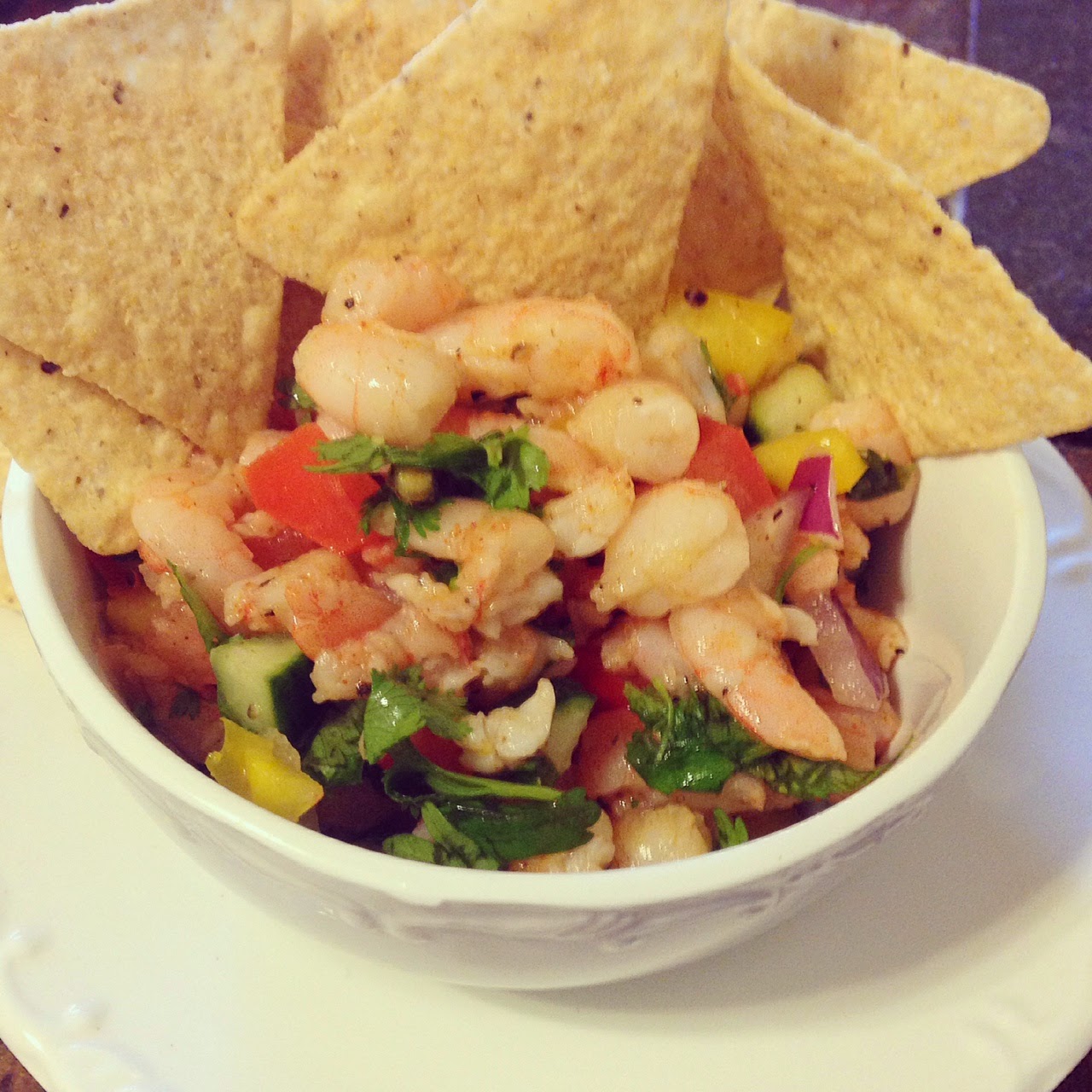 If you're looking for a fresh new salsa recipe for summer, I highly suggest this one! I know I will be making it for 4th of July festivities next week. And if you want another take on a great ceviche recipe check out this one.
Okay that's all for now, resume your regular Sunday evening activities.