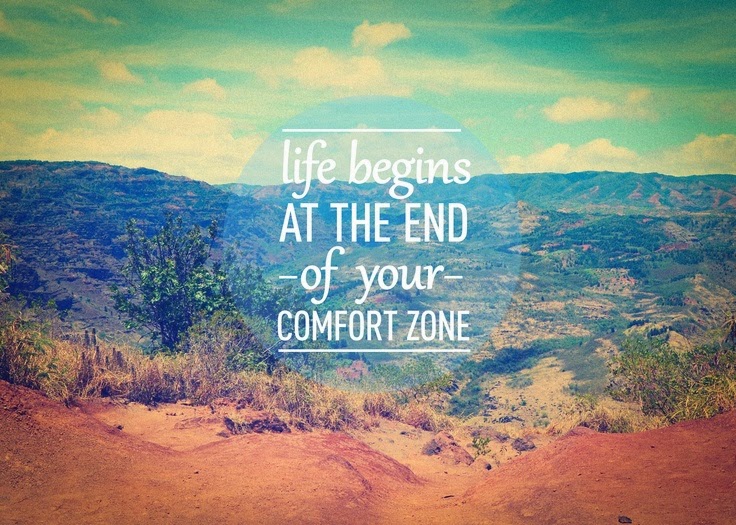 I didn't score a single point in my last high school basketball game. Not one. It was the worst feeling ever.
I kind of forgot about this actually, which makes sense because hello it's been ten years, normal people move on from trivial things this like… And normal people certainly don't have a reoccurring dream about missing their last high school basketball game at least once per week…
I think I locked this shitty memory away because it was just that, shitty. But last night out of nowhere it came back to me.
Yesterday I had my first performance at the new iO building with a show called The Pool. The Pool's cast is stacked with some very very funny people, so I was nervous and also excited to get to perform with them. I also had an unwarranted feeling of confidence because I was still riding my high from my performance with The Sneak Around Bunch, from Monday night at the Second City. Did I mention Ashley from The Grits blog even brought some of her co-workers to watch the show on Monday night while they were all visiting Chicago? Well she did and that was pretty awesome of her, so like I said, I was on a high. I was ready to nail my debut appearance at iO on Kingsbury street.
iO on Kingsbury street had different plans for me, unfortunately.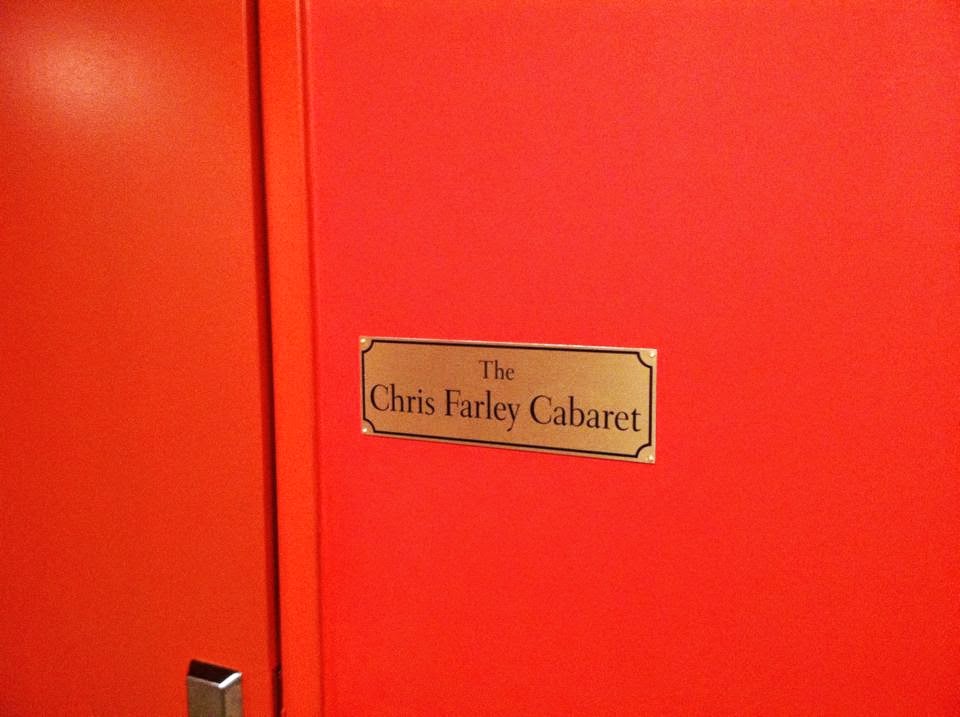 Before the show we were all warming up in the Chris Farley green room and I was feeling good. Being a part of anything with his name on it always makes me happy. So when we took the stage and announced that we were the first ever "Pool" show at iO I was ready to roll.
Our opening started and I was determined to chime in. The first few people said things and I was thinking in my head what should I say… More people said things and I was still thinking. By the time I said something it was so meager and weak I don't think anyone heard me.
When we cleared the stage to start our first scenes I was already feeling significantly less confident than when I started. Being on stage with low confidence is a dangerous thing, for me especially. Because the voice in my head likes to tear me a part when it can sense weakness. I wouldn't say I'm hard on myself, I'm honest. I honestly tell myself how shitty I think I am… So as I stood against the wall and watched the first scene unfold my mind was already starting to fill with negativity about why I was already ruining this show. The second scene started and I tried to even harder to make myself disappear into the wall. By the time the third one got underway and I still hadn't gone out I had pretty much already decided I was done for. This is a terrible attitude to have with improv and I know this. It's selfish and it doesn't do any good for your teammates on stage. But never the less, the feeling was there.
When the second beat scenes started I threw myself out there realizing I didn't have much of a choice at this point. I mumbled my way through a shitty scene and just wanted to run off stage. Everyone else seemed to know what was going on but I was lost as hell.
I felt like the audience could smell my low self confidence. If I wasn't confident with the things I was saying, why should they be? I told myself they had already decided I wasn't funny so I should just stay to the side and hide like the coward I was being.
After the show we sat in the audience and watched the next group and I tried to sink into my chair as low as possible. If I could have melted into that chair I would have. I just felt so so stupid about my bad performance. This terrible feeling of failure resonated inside of me. And then I realized it felt familiar. That's when all of the sudden I remembered that weird memory that had been put away for ten years about not scoring in my last high school game. It was the exact same feeling. And by now you're probably thinking, whoa chill out weirdo it's just an improv show. And you're right, I'm being super dramatic here. But that's how I get when I'm shitty at something I so badly want to be good at. I'm dramatic. Because it pisses me off when I'm a failure and I know I've let other people down.
I was a point guard when I played basketball. And I was two completely different players in a game depending on whether I was confident or not. When I was having a good game I loved having the ball. I thought I was faster than anyone and was always trying to get a break away. When I was having a bad game I absolutely dreaded having to bring the ball up court- especially against a press, more specifically a South Sioux press. Having a point guard who dreads taking the ball isn't the best quality… It's kind of like having an improv player who doesn't want to leave the wall.
I'm not good at improv and it drives me nuts. We are adults playing make believe on stage and I'm screwing it up. That's not right. And it forces me to write "deep" blog posts about my inner demons from high school and why basketball is metaphorically similar to improv, and that's even more not right.
Feeling like a failure just sucks, whatever age you are and whatever it is you're doing. That's all there is to it.
I'll get better. I'll learn to be the best make-believer on stage if it kills me.