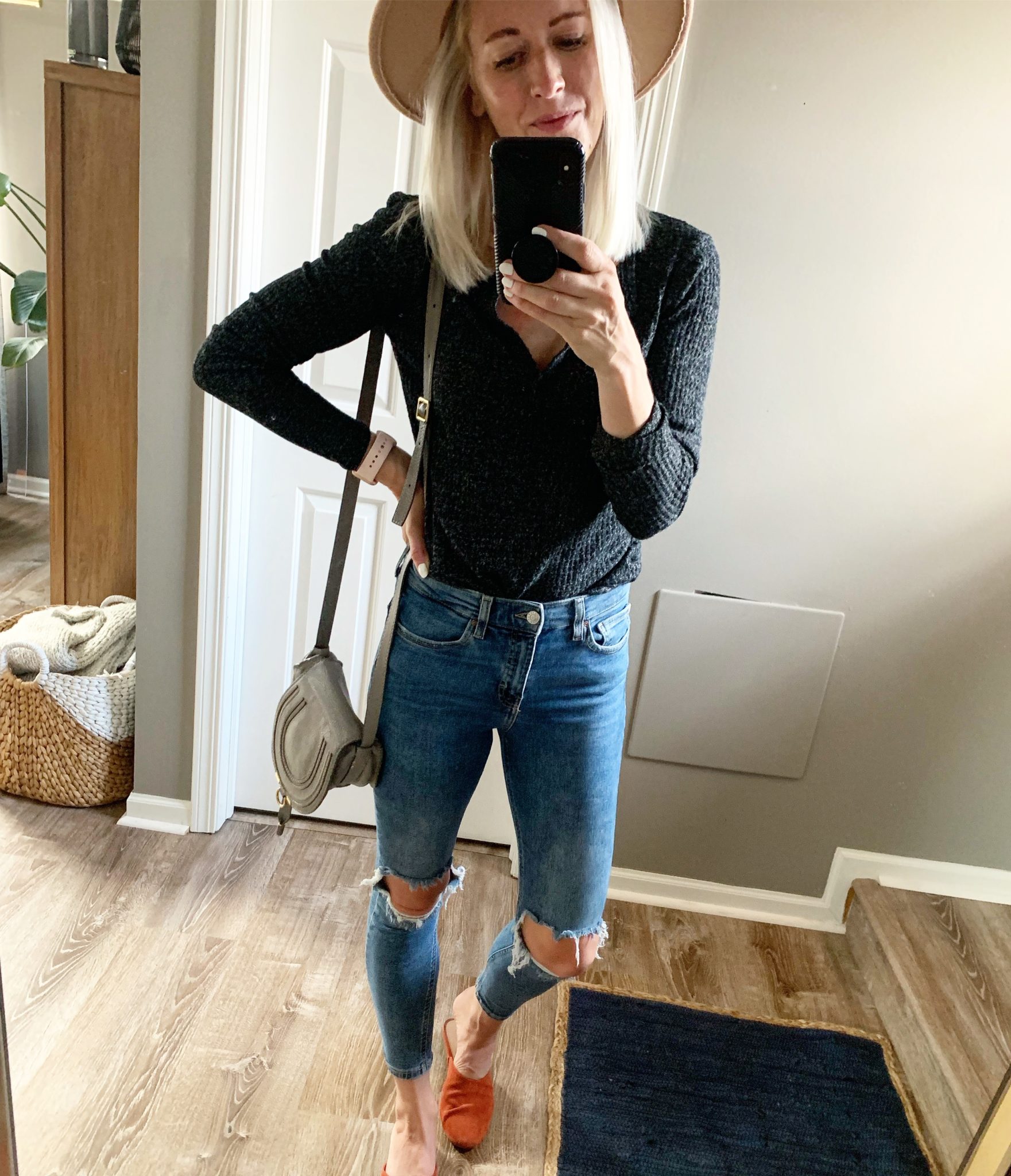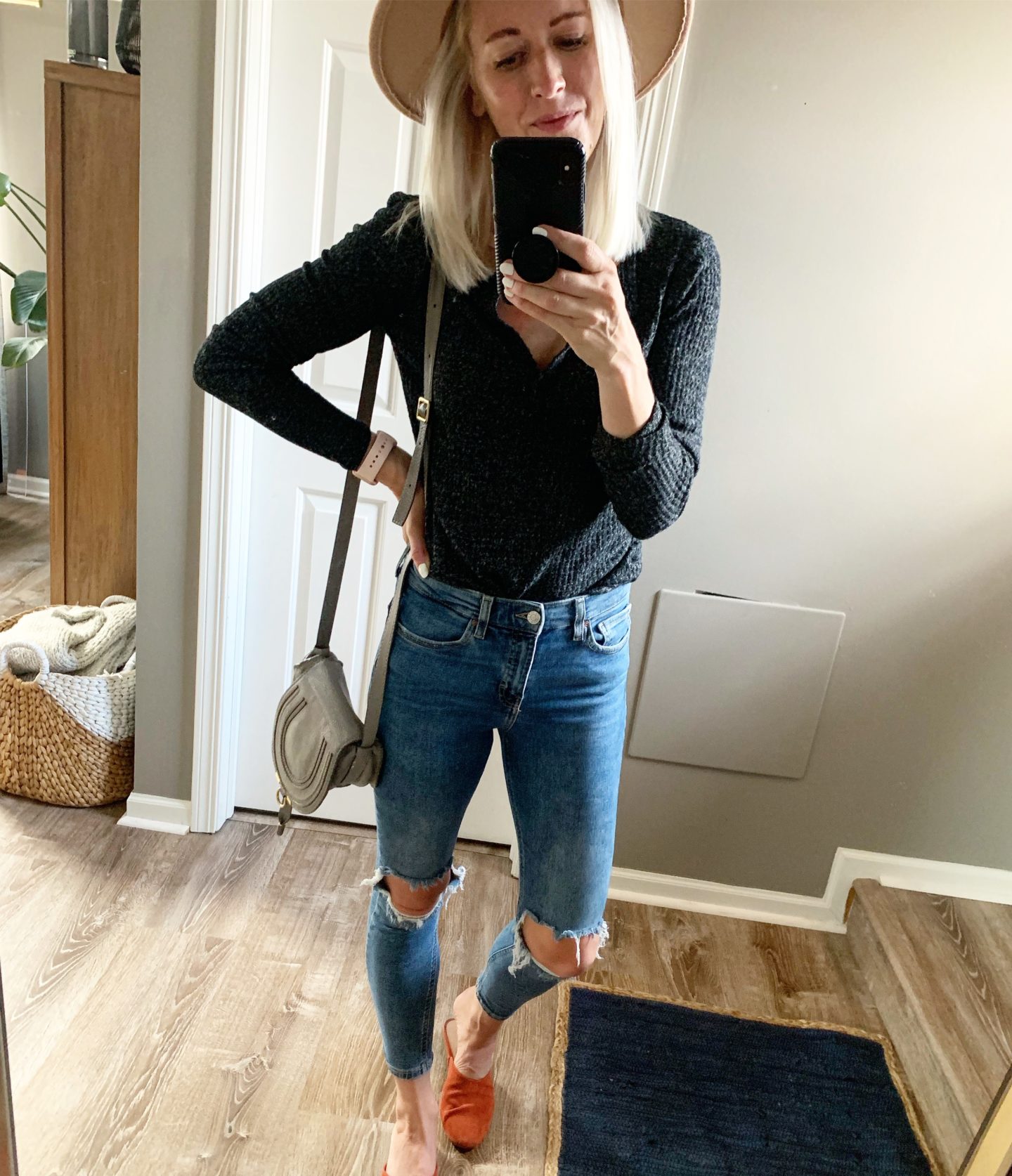 Henley shirt// Hat// Similar Mules//
And now for seven easy fall outfits (and a few other cozy favorites.) affiliate links used.
Click here for another henley option for less than $30 right now (and comes in several colors!)
The Cozies-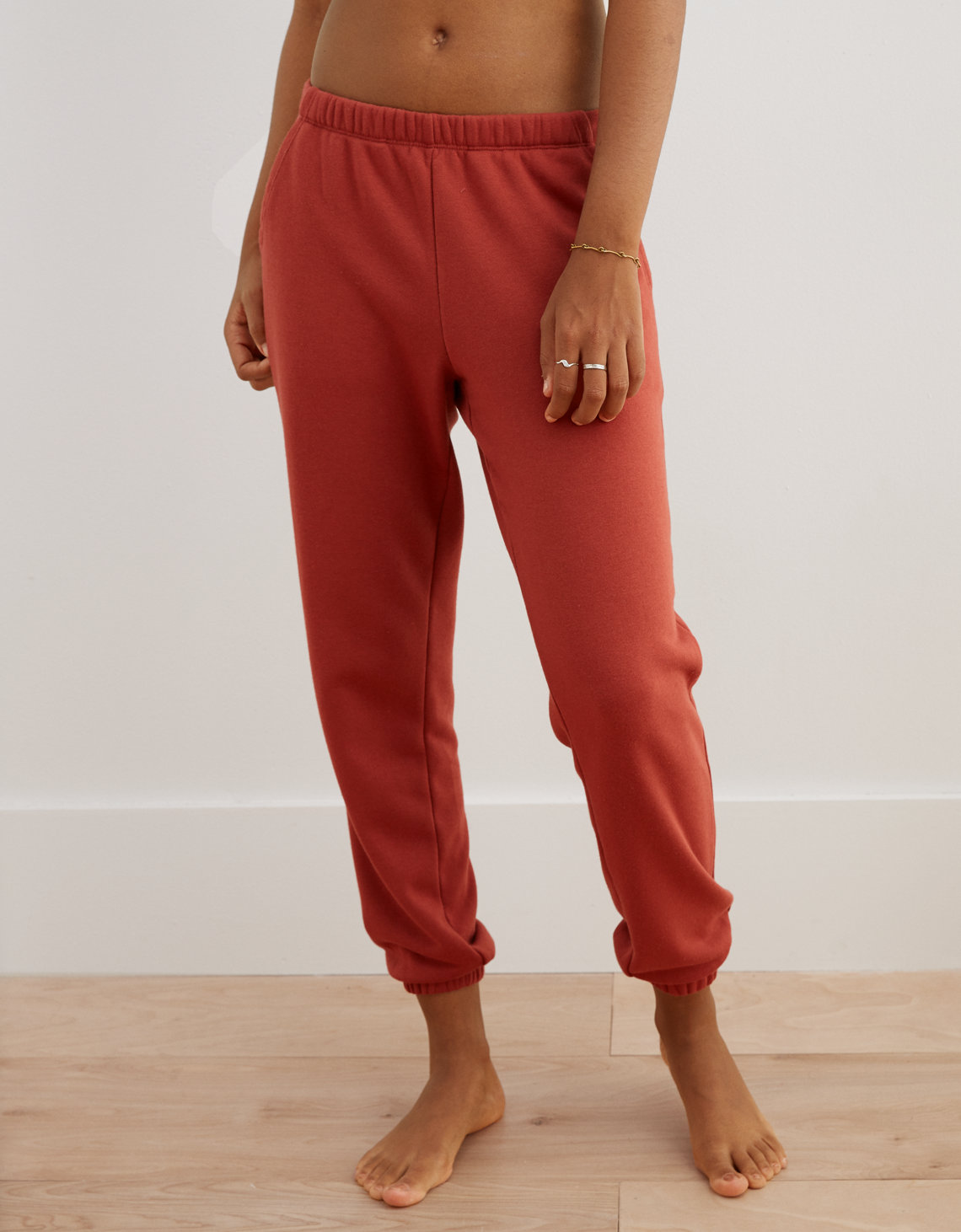 The Sunday Soft Jogger- on sale for 30% off!
Zella joggers– 40% off.
Sherpas and Teddy Jackets (all under$40!)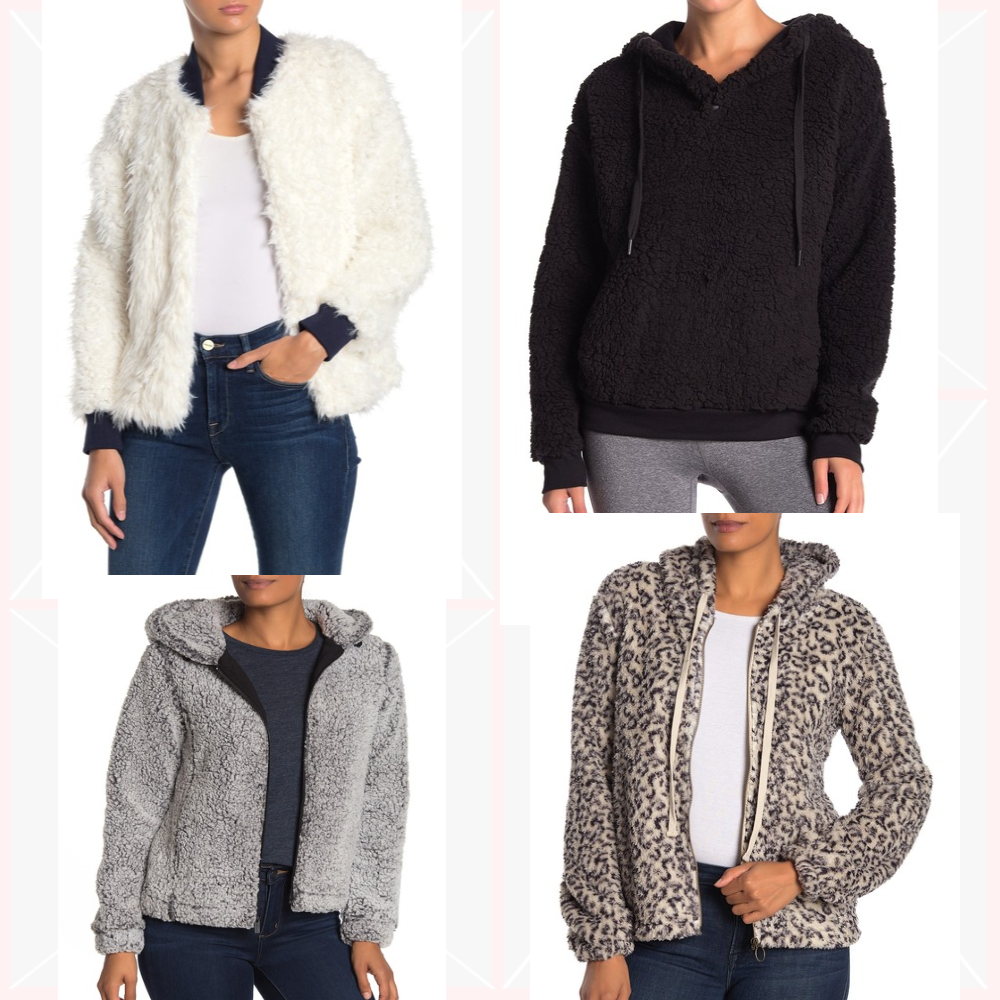 White Jacket // Black Pullover//  Grey Teddy Jacket// Leopard Hoodie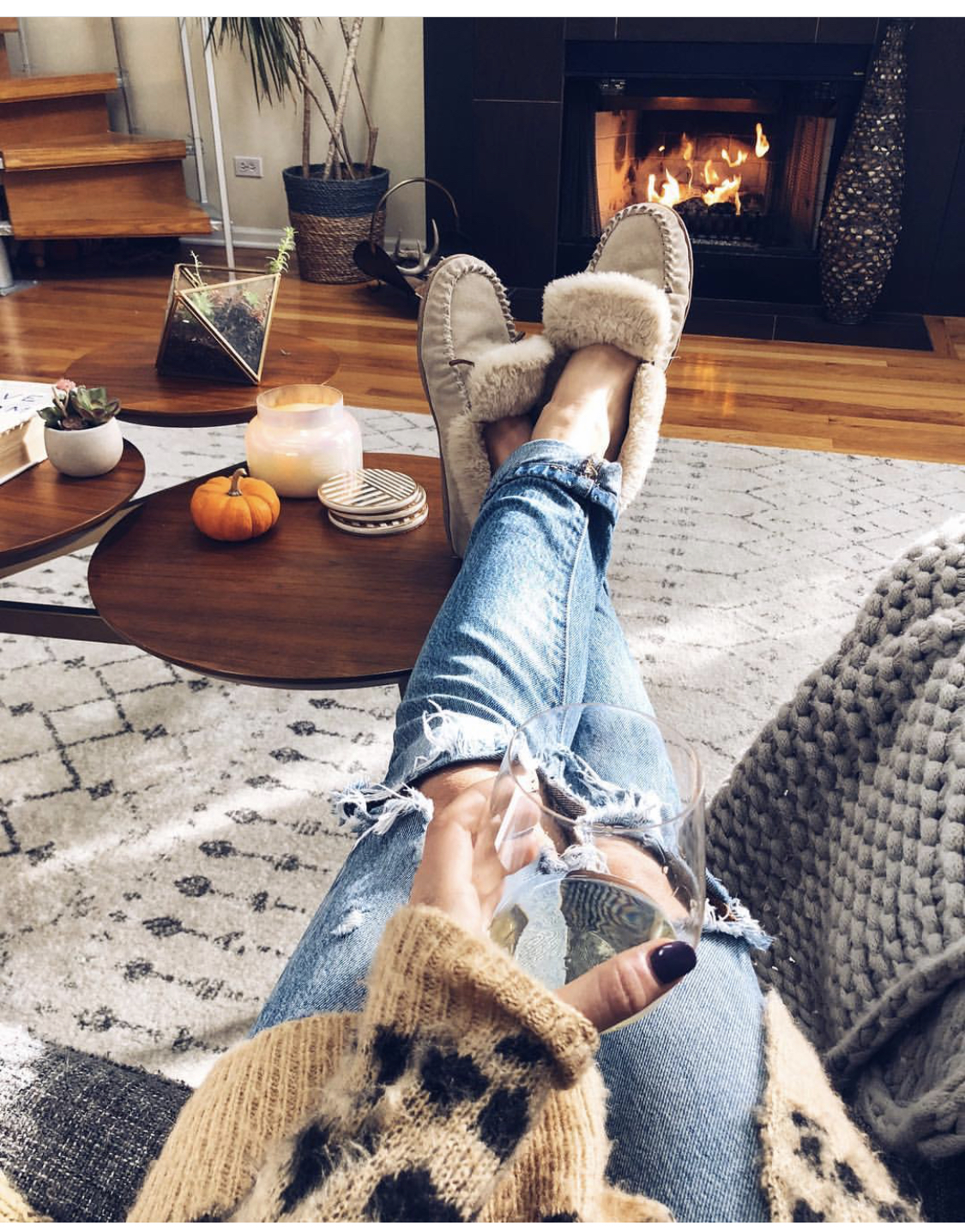 For cheap but comfortable slippers I always look here and here. Similar animal print cardi found here.
And the jeans shown above are on sale for 30% off!
Blazers for the win!
Blazer found here. Black jeans.
For a more affordable option, check out this one.
I wear these red mules a lot, can you tell? Love this simple long sleeve black tee for 40% off!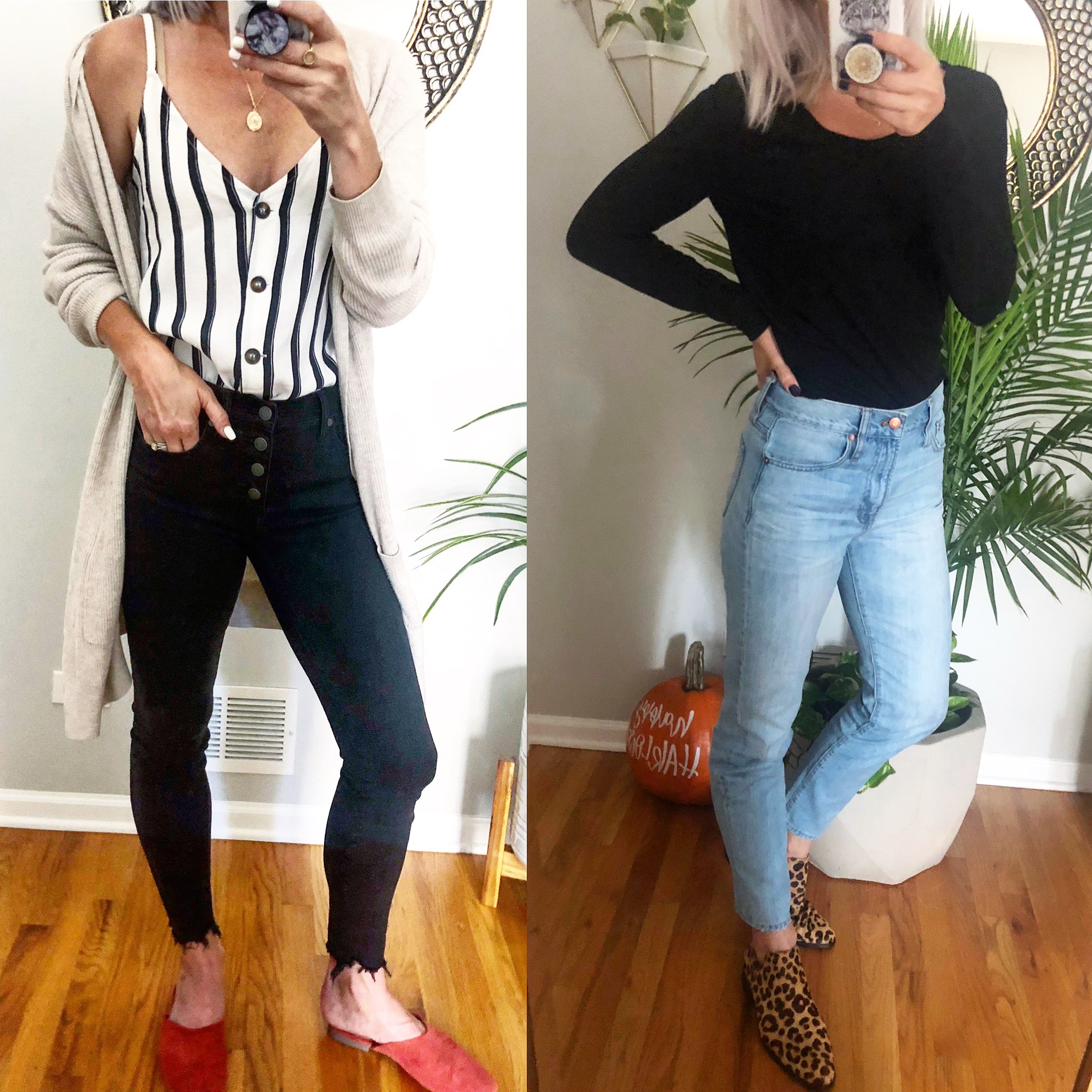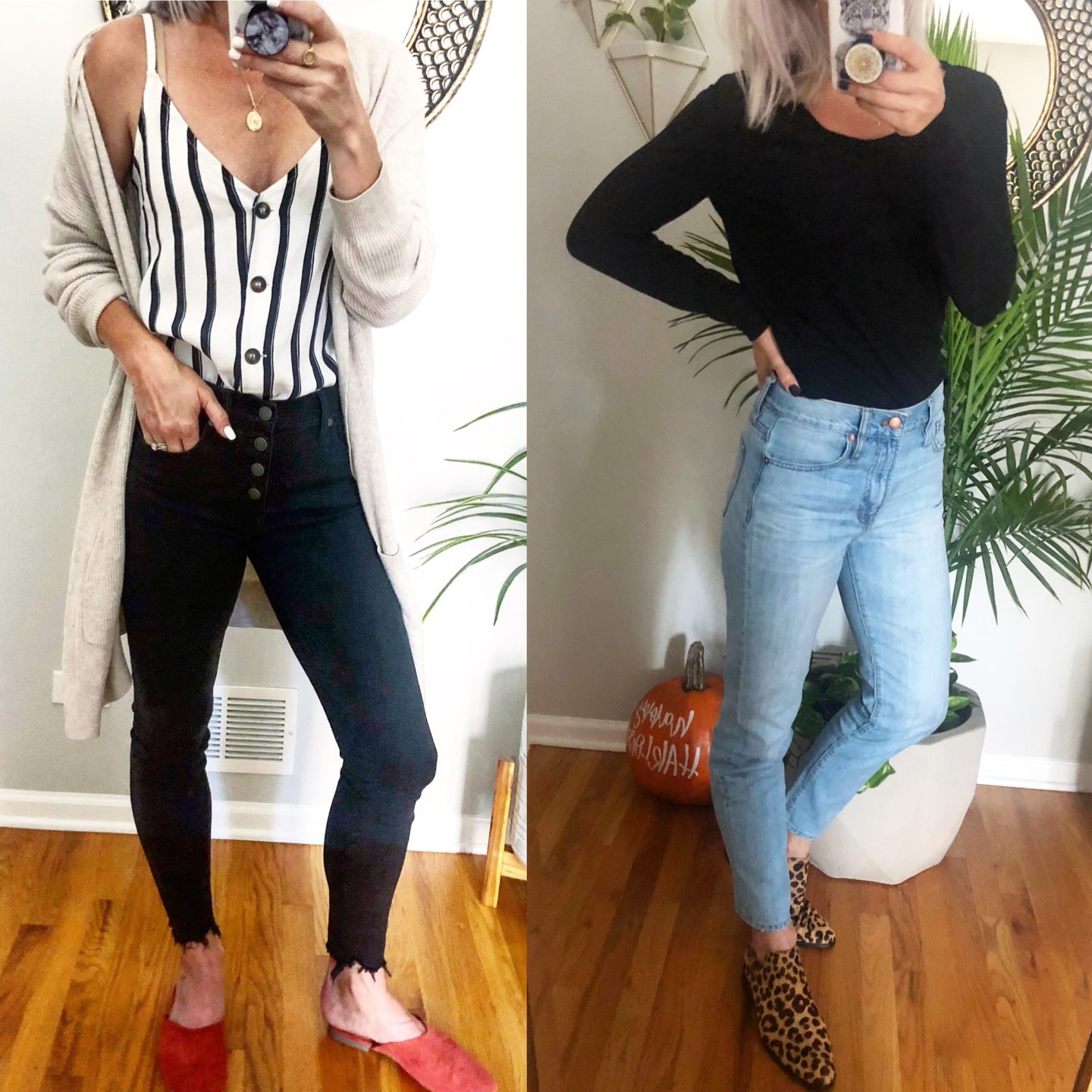 Similar animal print booties//  Light denim mom jeans
Cream cardigan with a patterned silk cami = my go-to easy outfit! Similar black denim.
And I LOVE a good wrap sweater. (And those red mules again…)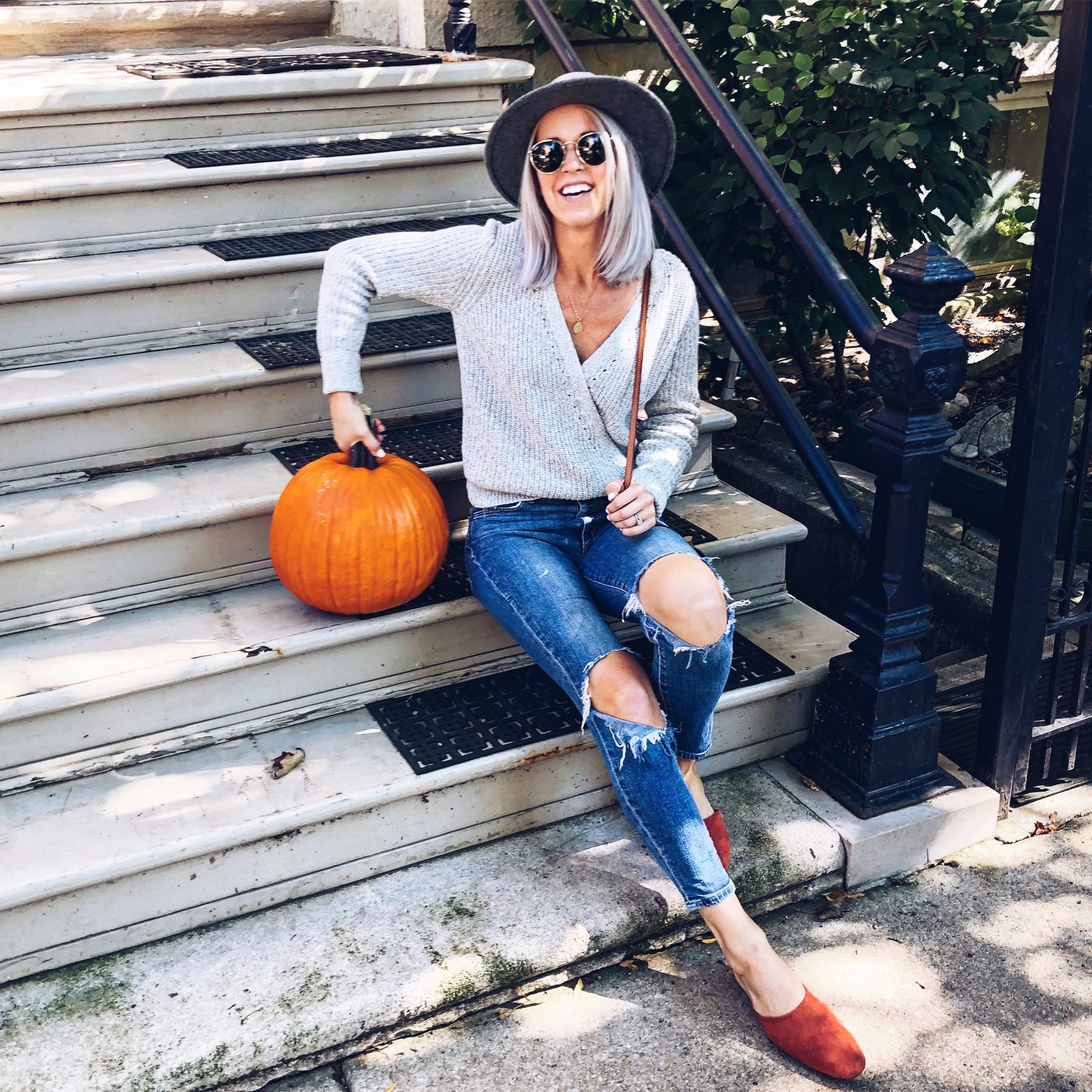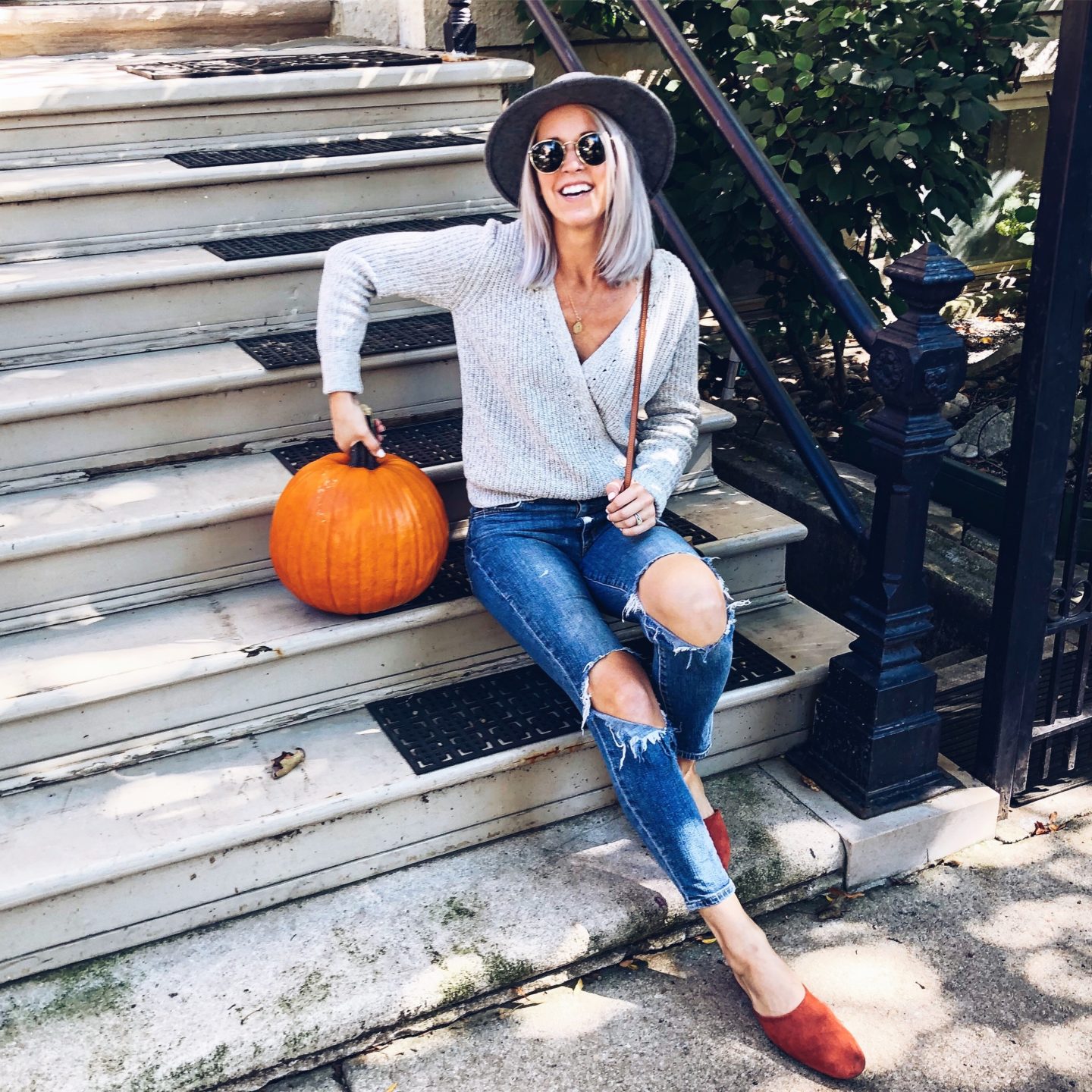 The sweater shown above is from last year, but I found this similar option and also this wrap sweater dress- although I'd probably wear it more as a cozy workout wrap for yoga or pilates. 🙂  Grey felt hat found here.
For a great camel coat for less than $40 right now- click here. Seriously, the internet is raving about this coat right now.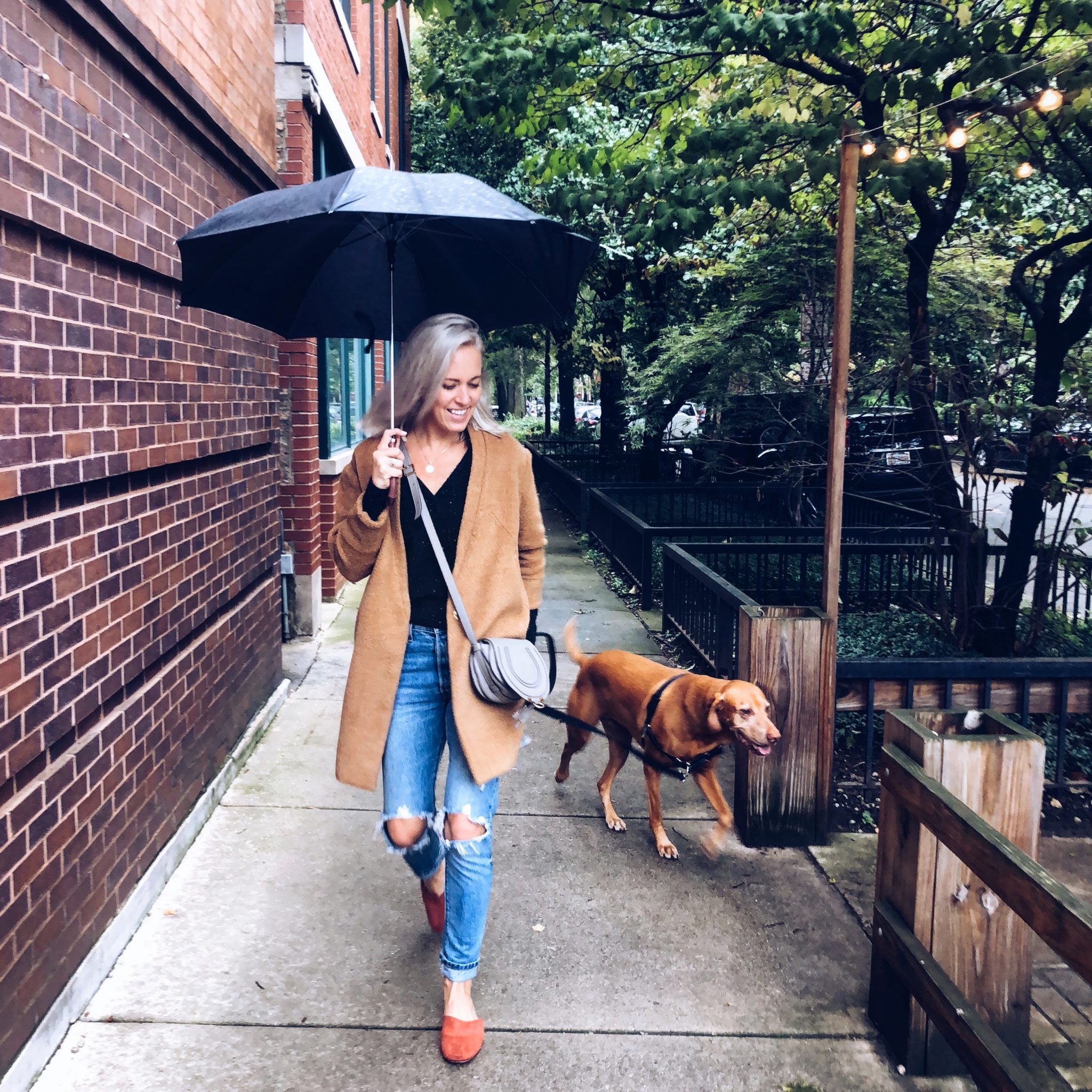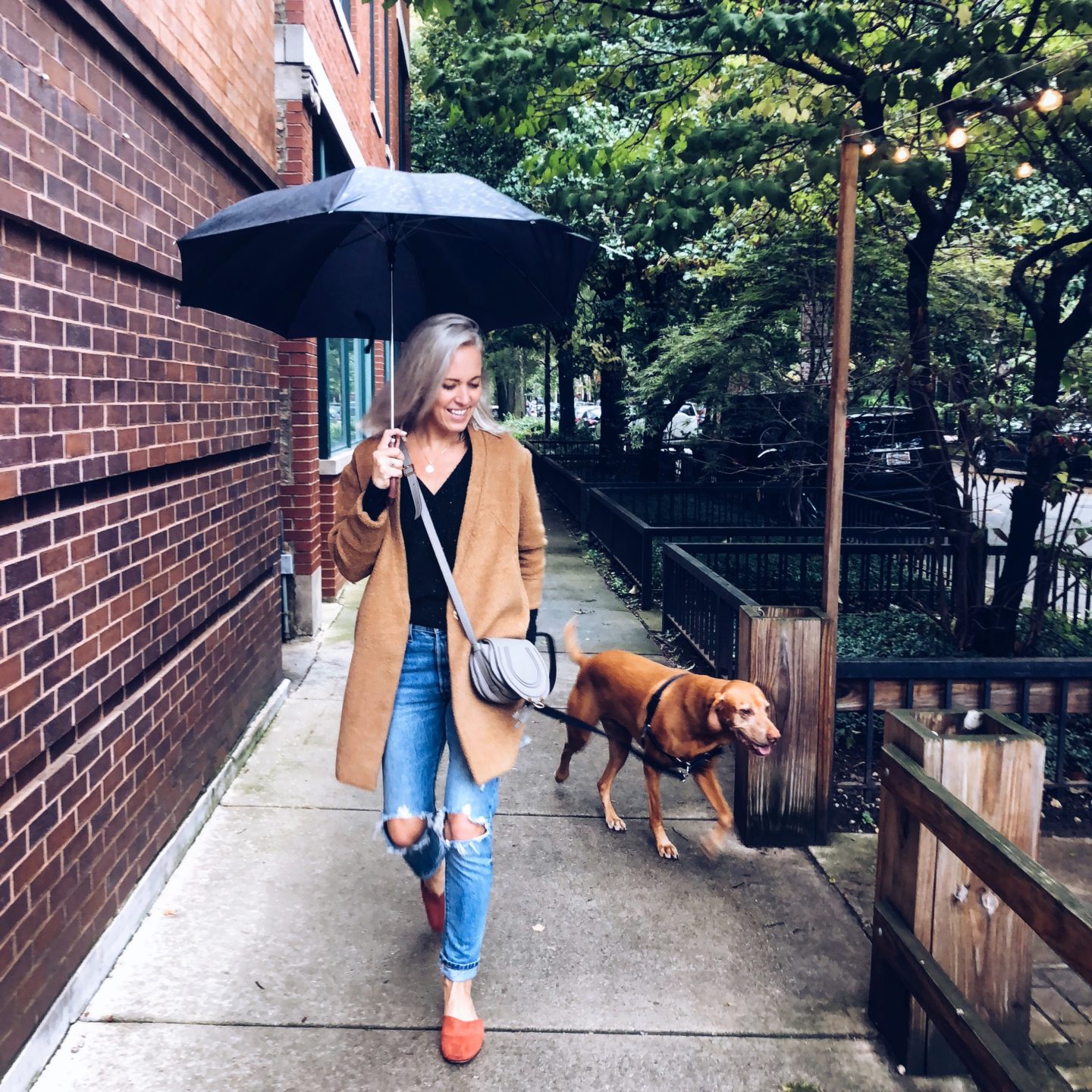 Yes okay, the mules. Again. Best purchase ever clearly. For a similar pair click here.
And that's all I've got for now. Happy fall, everyone!