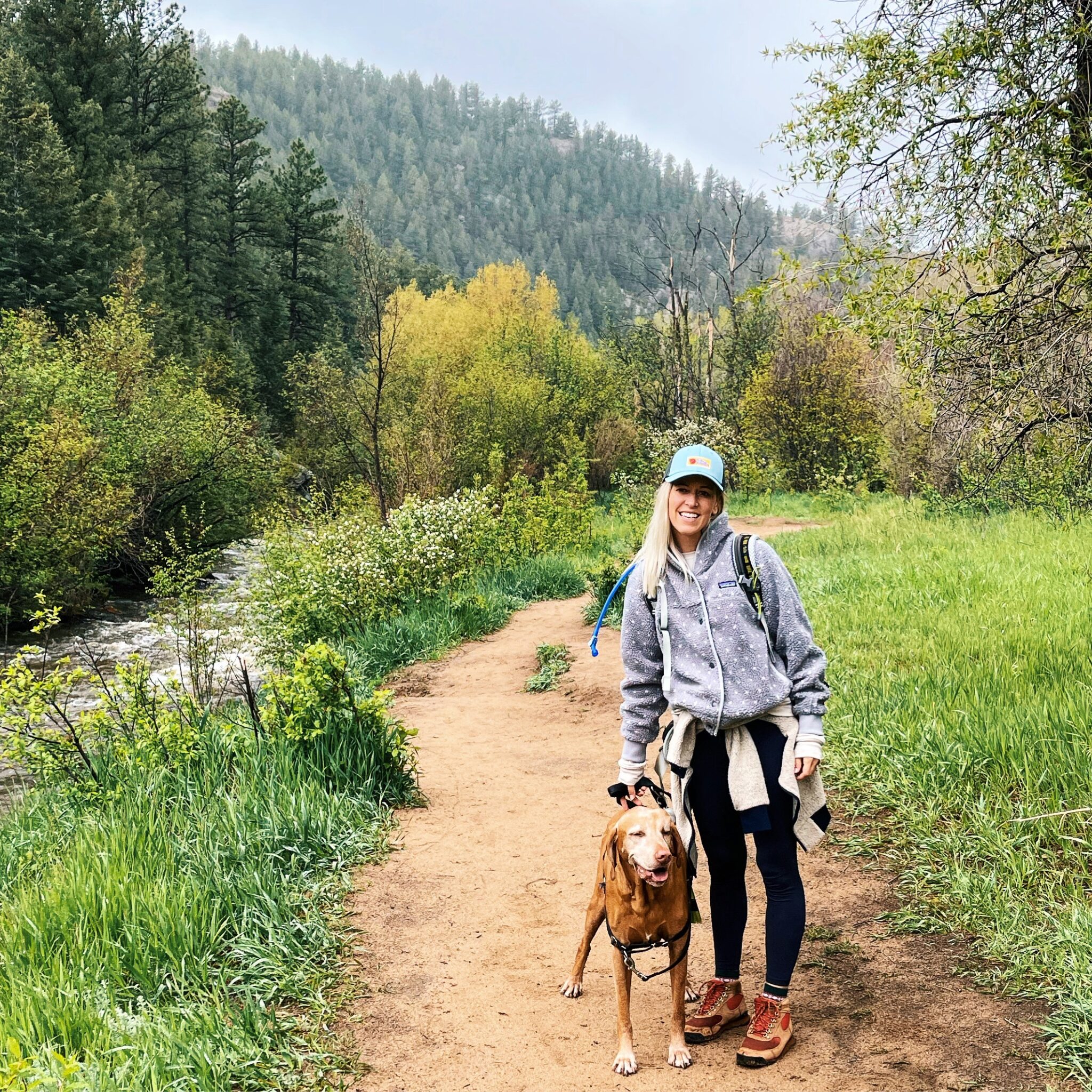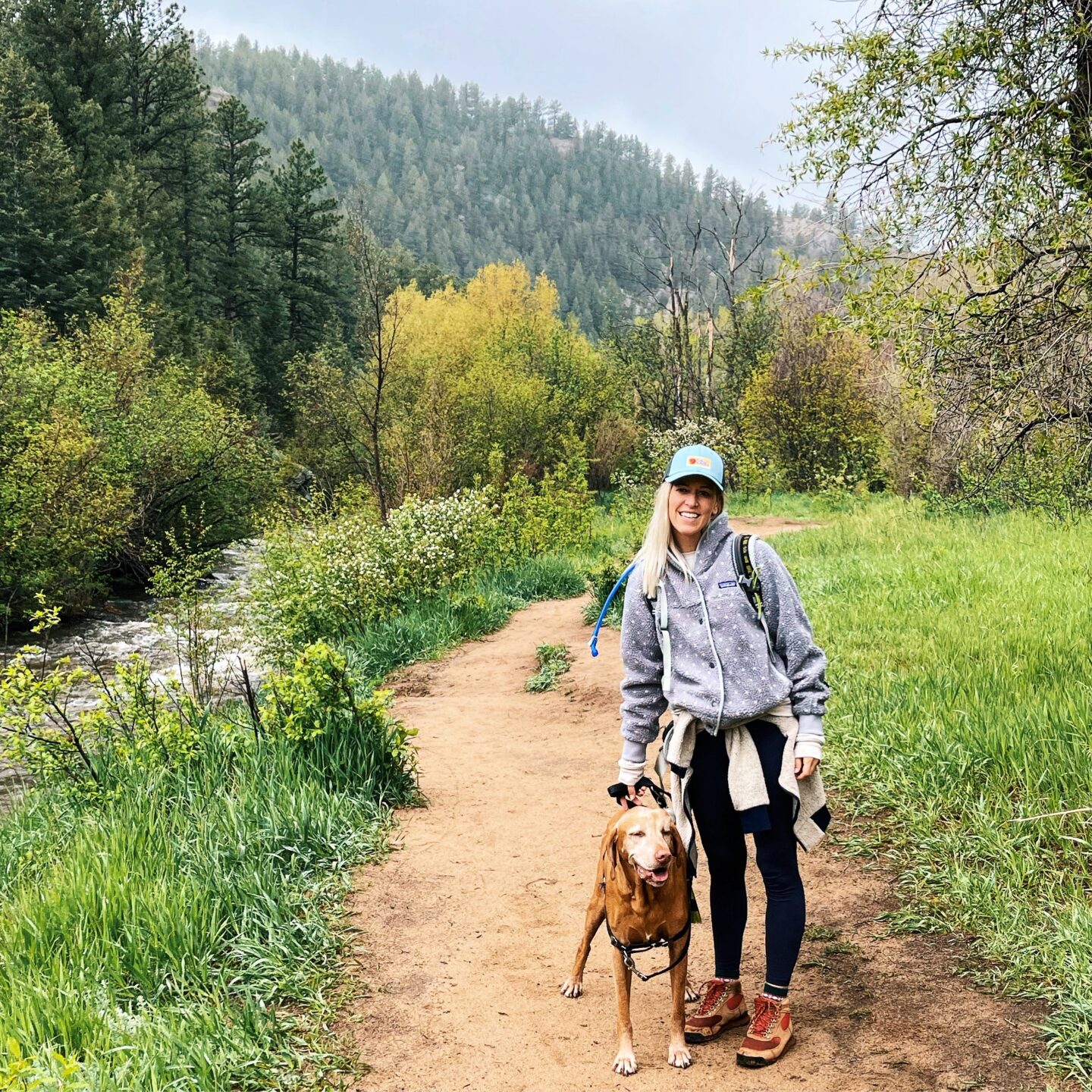 He waits for me at the top of the stairs, his tail wagging when he sees me approaching.
"Wanna go out, Har?" I say. The same thing I've said every morning for the past ten and a half years. From a small apartment in Kansas, to apartments and condos all over Chicago, and now here in Denver. Our first home with a yard!
I bend down carefully to make sure I can get a good grip– he's a heavy boy, weighing around 75 pounds, and then I lift. Har doesn't object, he leans into me just a bit as I start carrying him down the stairs. I can't help but feel like he knows this is the first step toward getting our morning routine started, the one both him and I love so much. It starts with me letting him outside, then I get the coffee and his breakfast going, and when he's back inside he waits for me on the kitchen rug, watching my every move, his tail wagging like a proud little puppy who just learned to sit. He doesn't look like a puppy anymore, but I still see it in the mornings.
Before I put his dish down I bend over and give him a hug, I know some dogs don't like hugs, but Har does. He always has. I tell him how much I love him and that we're going to have a good day. I started this little ritual back in Kansas when he was a bit of a naughty puppy, my way of telling him he wasn't going to chew up any shoes or remote controls for the day, and it hasn't stopped ten years later.
Today we've moved his food stand to an even more elevated stand, he struggles to lower his head. The path from the kitchen rug to his bowl is covered in cut up yoga mats. The wood floor is lava and he has to stay on the covered surfaces. The cancer on his head has moved to his brain and it's starting to cause some neurological issues. His back legs are like jello on our wood floor and stairs.
When the vet called yesterday I took a deep breath before answering. I'd been crying all day and needed to get it together to speak to her.
"I hear Harlow is having a rough time," she says slowly.
"Yes, he…" I say and then instantly start to weep. "I'm sorry, I really thought I could talk without doing this," I hiccup on my words and my face leaks from everywhere. "It's just really really hard."
When she saw him back in late April he was doing so good. "Remarkably good," she said. I want to hold her to those words. You said that, Dr. Julie, remember?
"What is happening now is what we expected to happen in December or January, but thanks to your incredible care you've gotten him so much longer. I know you don't feel lucky right now, but you are," she explains and I shake my head and want her to stop. I am losing my best friend. What is lucky about that? I don't make friends easily, Dr. Julie! Har is my friend. It's been him and I every single day for the past ten years! Don't you understand this?
She's being so kind and I know I'm being just slightly childish but that's how I feel. We've been preparing for this day for six months, hell for ten years, since the day I brought him home I worried about having to let him go, and now it's happening and I am still not ready.
But this isn't about me.
This is about Har.
"How will we know when it's time? His tail is still wagging. He still wants to be with us."
But see, deep down I know he'll always want to be with us. His tail may always still wag because he's Har and that's just the kind of guy he is.
Our vet goes on to explain that she often looks for the things that keeps a dog independent. "Can he still go the bathroom on his own? And eat and drink?"
"He can!" I say excitedly. "He wants to go on walks, too. He doesn't walk fast, but he wants to be there."
"Then today isn't the day. And it may not be tomorrow either."
"We don't want him to be in pain. We don't want to keep him around just for our sake."
"Well then you just need to be aware that he could decline quickly."
And I am aware. The hike we did on Monday he couldn't do today.
When I left last week for North Carolina he could walk just fine. I keep reminding myself of this because I feel awful for having gone of that trip.
"I shouldn't have gone," I tell Chris. "He needed me and I left."
Chris tells me I couldn't have known things would change so quick. But I should have known. He's my Har.
Today's breakfast is meatballs from Maggianos, what's leftover from last night's pasta delivery. He devours them and wants more and I am so happy. Tonight we'll order Carl's Pizza. Back in December we switched him to a specialized "critical care" diet that was delivered every Monday from California and we really think it helped give us more time with him. He seemed to love that diet, that is until he knew he could eat Maggiano meatballs. And now he's decided he's over the critical care food and wants his favorites, so his favorites he'll get.
He is eating. He is drinking. And he's going to the bathroom. And so we get a little more time.
And his spirit? Well that's still all Har which makes this so damn hard. His body is failing him but is spirit is still very much Harlow, at times even Carl. He barked at the doorbell once yesterday and I cried tears of joy. "That's right, Har!" I shouted, "you protect this house!"
He looked at me like I was crazy, "oh now you like me barking at the doorbell? Because I could have sworn you told me…." he gave one half ass bark/growl and side eyed me as if to say, "I told you so…" and it was perfect. It was so very perfect.
After he finishes his breakfast I help him onto the couch. He lays next to me and I pray Birdie takes a long morning nap. I need this time with him. I need our morning routine. I need us.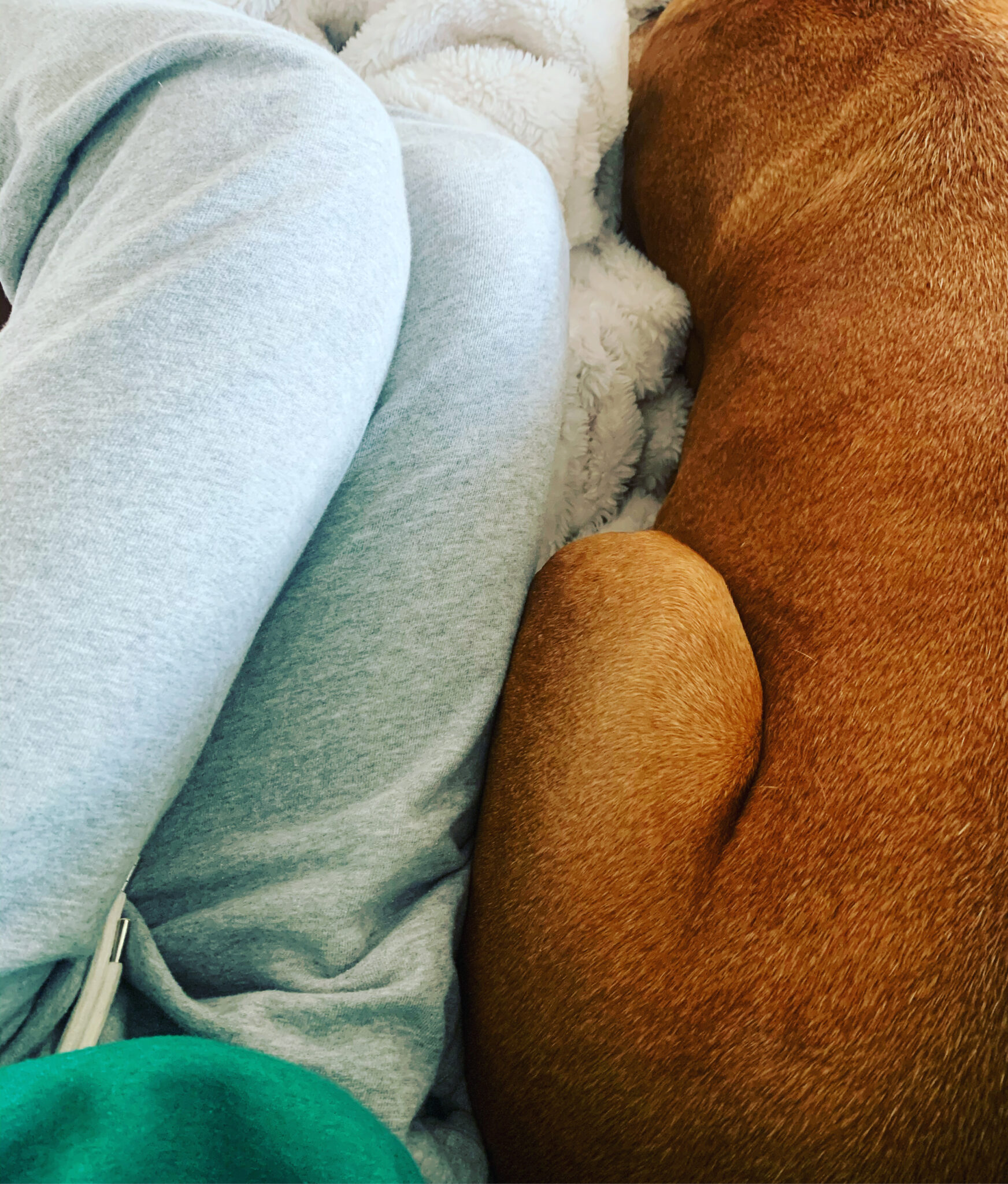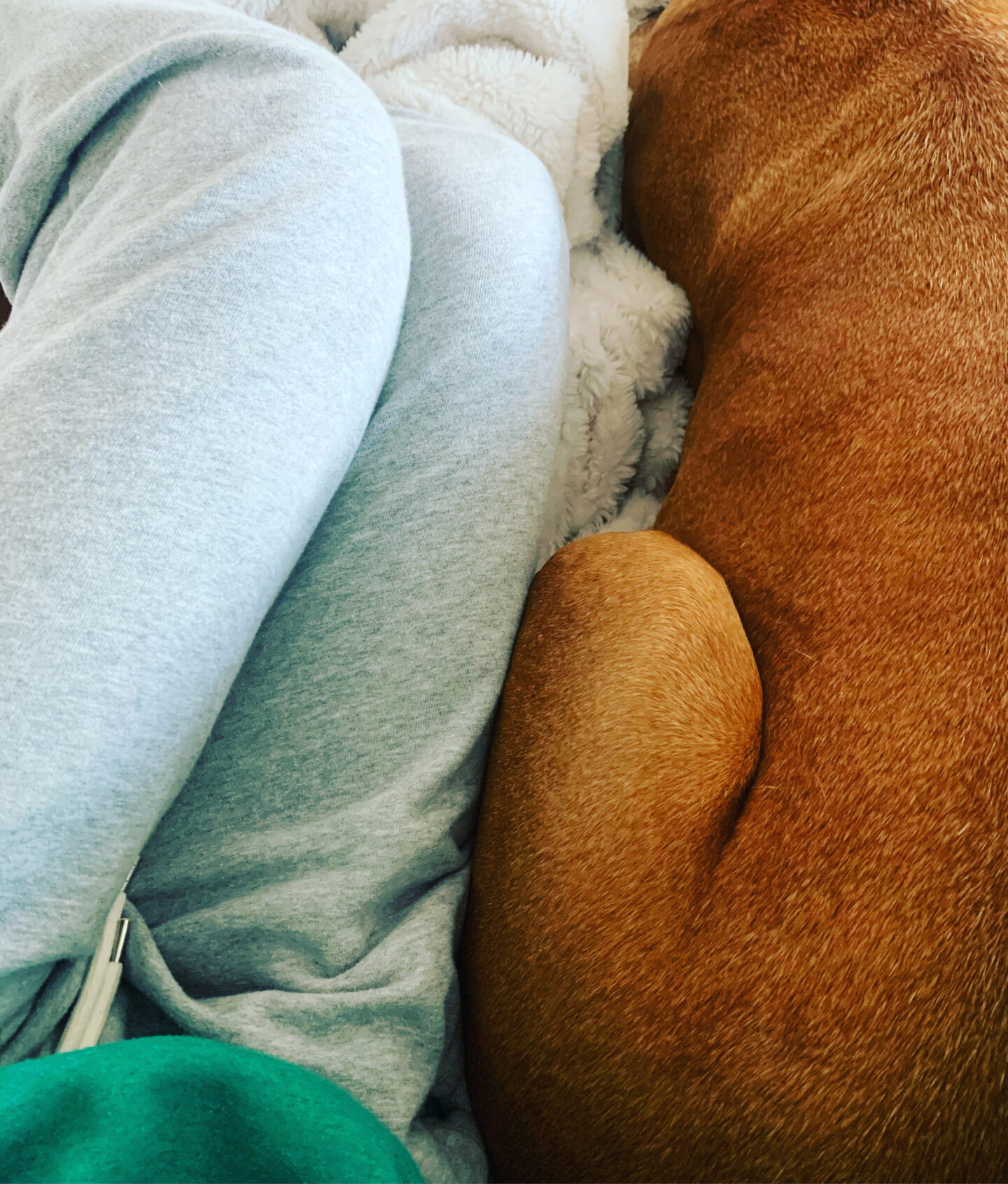 He snuggles into the blanket and rests his head on my leg. I stroke his velvet ears and tell him what a good boy he is. "We're going to have a good day, Har, a really good day."
We've had so many good days.