Look at this happy girl from a week ago.
She's feeling energized, healthy, and ready to tackle Europe. How cute.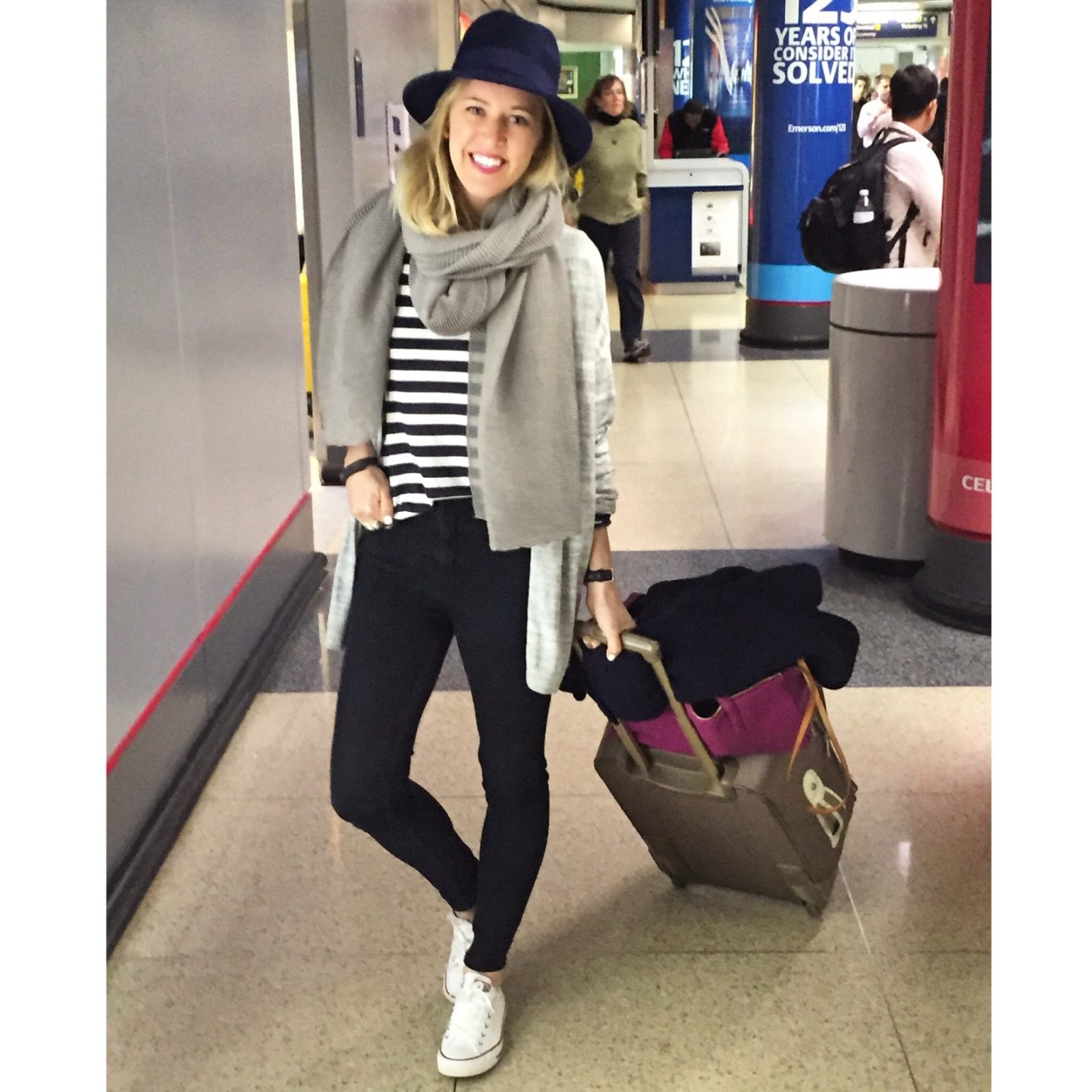 If only you could see me today.
I'm sitting on my couch in weird old sweat pants and a bathrobe wondering what in the hell just happened. I look and feel like Kathy Bates from Misery. My hair is a rotten mess and I have crazy eyes going on from lack of sleep and too much time spent in the air.
I'm sick from being on a flight with other sick people for nine hours, I've been on the phone with Verizon for four hours (seriously FOUR HOURS) because my phone has decided not to work in America, and I'm pretty sure I left one black bootie behind in Dublin.
But man it was a great trip. Although sometimes coming home is even better, you know what I mean?
In my opinion, the three best things about coming back from Europe are: your own bed, your own shower, and your own Dominos pizza. I called them from the cab on the way home from the airport and my pizza arrived at my door the second I did. My God I love America.
And now I'm sitting in a heap of post vacation shit trying to unpack my suitcase and carryon and clean up my house/life before Chris's family arrives in less than four hours. Guess who they're bringing with them? HARLOW.
I can't even wait.
As I've been unpacking I realized I didn't buy a single thing in London or Dublin. Well, I guess that's not completely true. I always buy one favorite souvenir when I'm on a vacation no matter where it is I go. Any guess what that might be? Imodium. I own boxes of it in every language. That's fun.
Anyway, I have to forego a super great vacation post today because I'm scrambling just to be a human right now. I hope you'll forgive me.
Full recaps to come next week. Like all. week. long. I'm going to be like your grandma and make you look at all my fun European vacation photos one by one because I know everyone loves that.
On that note, I'm about to go eat cold Dominos pizza. Diet starts next week.