If I ever have to leave this city, the thing that I will miss the most is the food. No doubt about it.
And now eight photos of eight places I've eaten recently, and actually go to quite frequently. Probably too frequently… Every place but a few on this list also has great patio seating, which we all know Chicagoans love a good patio.
Home Slice.
Known more for their amazing pizza but their bean and guacamole dip isn't half bad either. This is also the place that serves a cold slice of pizza as a Bloody Mary garnish. So yes, we come here a lot.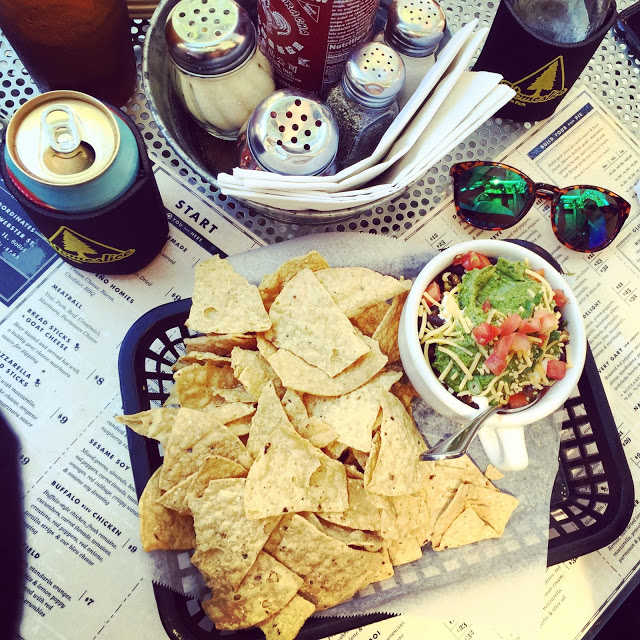 Everyone knows Big Star. The tacos, the patio, the queso. It's all worth a visit.
Dunlays on Clark.
The first place I ever brunched in Chicago. It's still holds a dear spot in my heart. Although it angers me they charge for bacon in your bloody. Really? C'mon.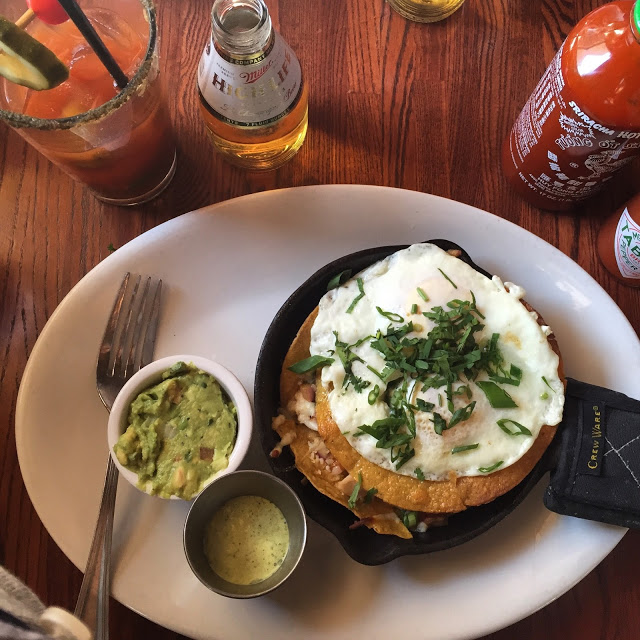 Dinosaur Bar-B-Que.
This place is newish to Chicago. They have a great patio and good bbq. Also I like any place that serves Ritz crackers with an appetizer because I'm fancy.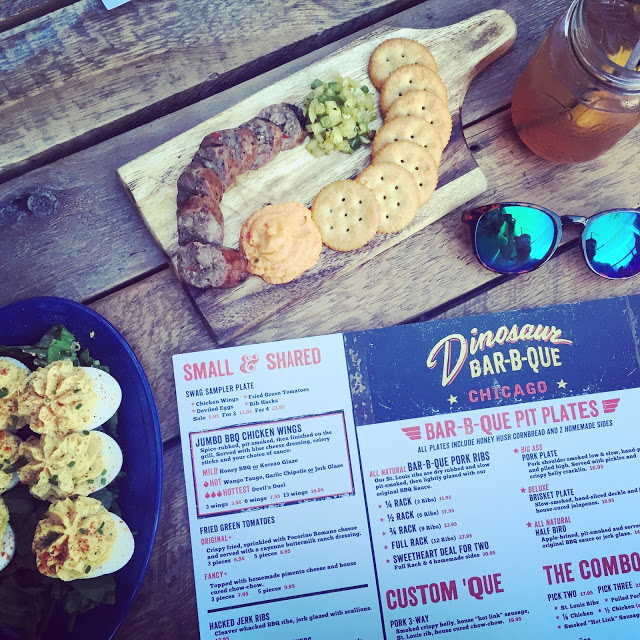 DMK Burger Bar.
I'm not usually a Patty Melt kind of girl, but at DMK I'm a Patty Melt kind of girl. I'll pretty much eat anything DMK serves.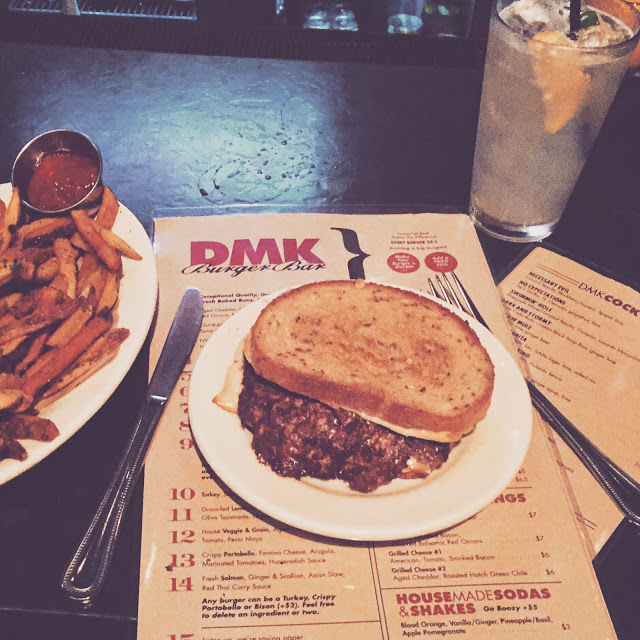 Fish Bar.
DMK's cousin and also right next door. I love this place. I just wish it was slightly cheaper. Why are oysters always so damn pricey?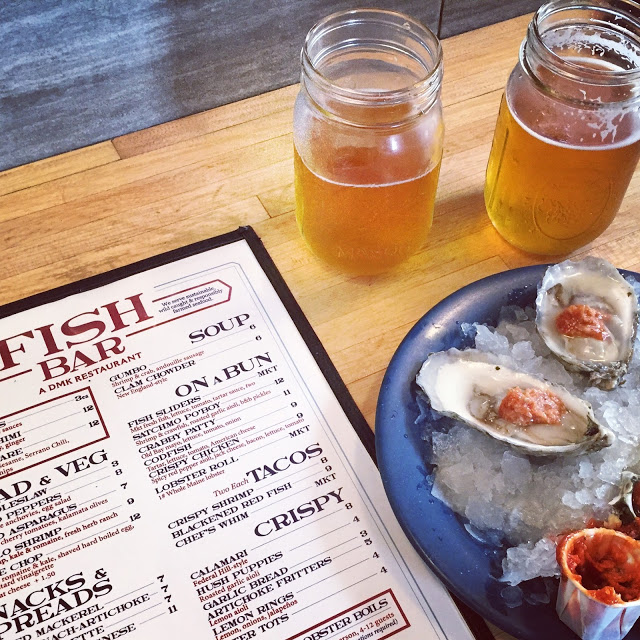 Barn and Company.

Although I'm eating like a child in this photo, complete with crayons and everything, this place has great wings and pulled pork. I'm also keen on their pulled pork nachos…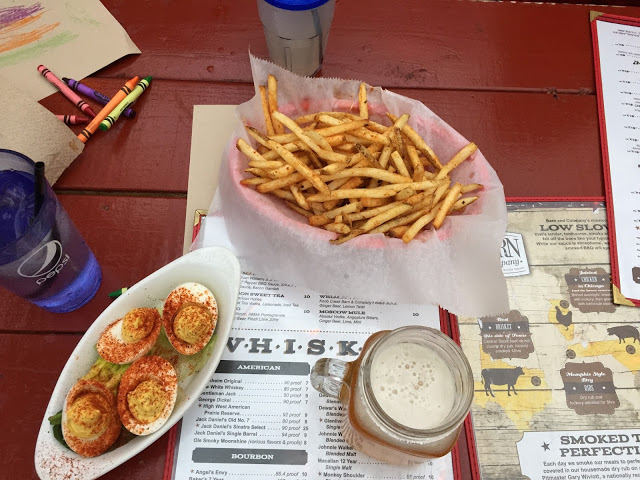 Speaking of barbecue…
Smoque BBQ.
This might be my new favorite spot for bbq in Chicago. I don't have a bad word to say about it.