Today is my dad's favorite day of the year: the start of Nebraska
Boys State Basketball. The tournament of tournaments for the finest high school
boys teams across the good state of Nebraska. Hopes and dreams will be realized
this weekend. And not just for my dad, for teenage boys as well.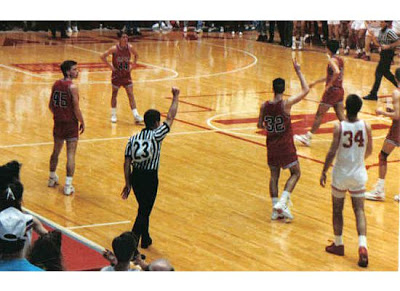 Some of you may not know this, but my dad was pretty much
the Lebron James of high school basketball officiating in his day. He added the
black stripe to the official's uniforms, before him they were just white. Fans
didn't boo him after a questionable call, they applauded him for being bold. Tv
reporters didn't interview coaches after a game, they went straight to my dad.
He was the only Referee in state tournament history to get the MVP award.
Twice. After a game security escorted him out not to protect him from unruly fans,
but because so many people wanted his autograph.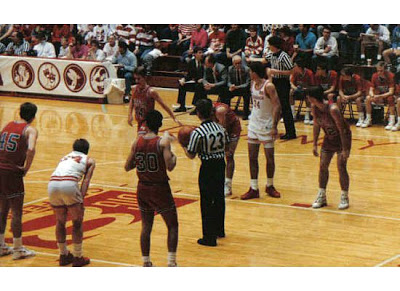 When he retired, they hung his perfectly black and white striped
jersey on the wall for all to see, black nylon pants lying neatly beside it. And
it's still hanging in that very same spot in my basement today if anyone would
like to come see it. He retired in hopes of one day seeing me play at the
tournament. But for reasons I'll never understand, I never achieved this goal. Haunts
me every day. I guess maybe the Nebraska State Basketball tournament only has
room for one Wolfe in the spotlight.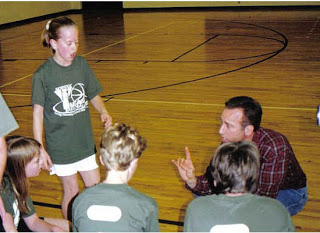 So this weekend in the good
town of Lincoln, Nebraska as the young teams strut around the Devaney Center in
their retro Nikes, baggy sweat pants and hooded sweatshirts, my dad will be
strutting around in his pumas, denim jeans, and probably some sort of Nebraska
Husker shirt. The silly players think this weekend is about them. Little do
they know, there's a young 24 year old referee out there giving himself a pep talk in his
mirror at the Town House hotel right now, because today is his first appearance
at the state games. He got the invite.
Sure, the young ref might only have
the D3 opener, where the towns weren't big enough to bring an entire team so
it's actually just going to be a little game of 3 on 3 played at the Lincoln East
middle school. But he's here, that's what matters. And today he feels like Jay
Wolfe.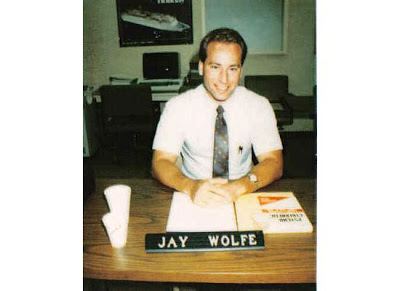 Good luck to all of the 2012
State Basketball Officials. May none of you make the jack ass call of
"stepping too close to the free throw line" like someone I know in
2004. I'm too classy to say names, but I know who you are, and I'm pretty sure
so do you. Jack ass.