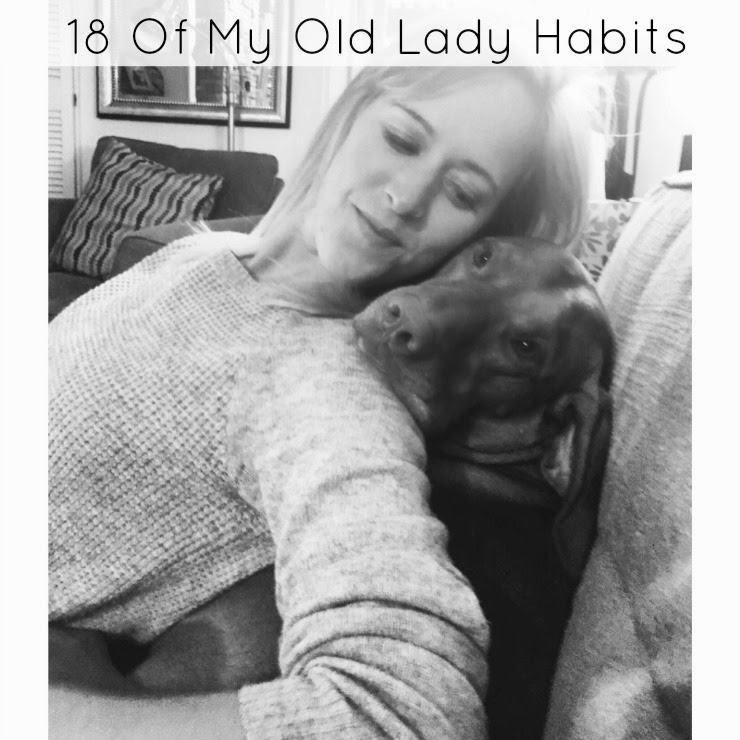 I take photos like that with my dog.

The other day while I was shopping I found myself thinking, "you know what, beige is really a nice color."

I choose sleep over almost everything.

I've recently started ordering coffee at restaurants after dinner. It's such a treat!

Once it gets dusk I don't like to leave the house.

I say things like "dusk."

I like a glass of wine around 4:00 p.m. and a glass of Metamucil around 8.

I'm afraid of teenagers.

I have more framed photos around my house of my dog than anyone else.

I said "heavens to Betsy" yesterday and didn't mean it ironically.

I spent an hour at the post office yesterday chit-chatting with the postal ladies.

I find loud music in bars quite annoying.

I own more cardigans than crop tops.

My new favorite show is Dateline. Do you watch that? The stories on that show, I tell you what!

I say "I tell you what." But I never tell you what.

I wear scarves year round.

I still don't understand Spotify.

I notice new stamp designs and boy do I enjoy them!

I have to end this list now because a rerun of the Golden Girls is on. If I missed any OLH (that means Old Lady Habits) that you know of, list them below!