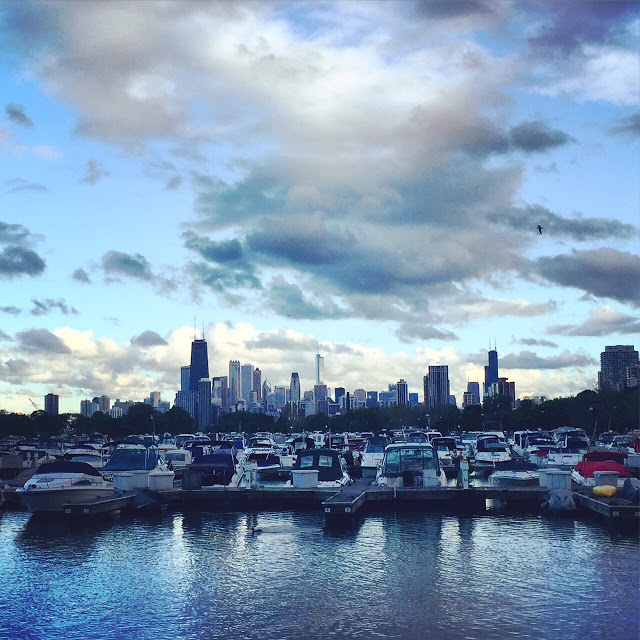 This weekend Chicago and I are celebrating our four year anniversary.
I can't believe it's only been four years. It feels like I've been here for ten, but on the other hand it also feels like I've been here for no time at all. It's weird how that works.
Four years ago we left the town of Topeka, Kansas and I did not look back. Actually I may have looked back just once to flip off the Westboro protesters we passed on the way out, but that was it. I'd like to state here that Chris and I only had a brief stint in Topeka for seven months and it was hell. I'm sure if you grew up there it's probably a great place, but it wasn't for us. So we hightailed it out of Kansas and left the city that smelled like beer farts behind us.
I remember pulling into Chicago, a place I had only visited on vacation a handful of times, and as we sat in our U-Haul in bumper to bumper traffic I thought oh shit, what have we just done… But these two weren't worried, so I pretended not to be either.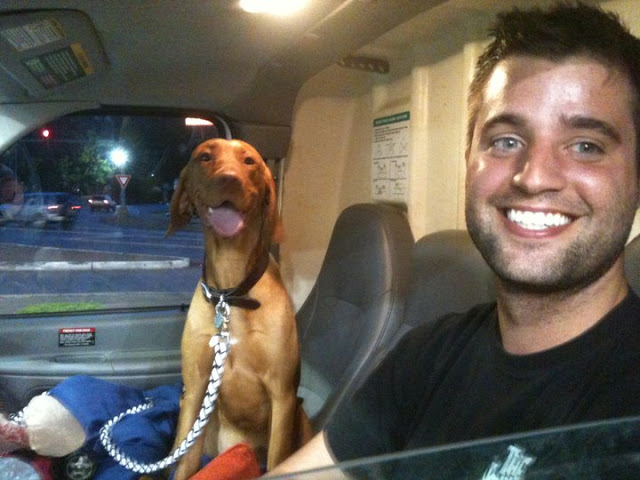 I took this pic the night we drove in, trucker Chris driving the big rig and his trusty sidekick Harlow, riding shotgun. It's forever my favorite photo of them. Their smiles say it all. Harlow had no idea he was about to become a city dog, but he was clearly on board for whatever we had in store for him.
When we left Topeka a few people asked us if Harlow was coming along. And I remember wondering if it's a common thing for people to leave behind their children when they move to a big city? But that's a post for another day.
The first year in Chicago was hard. It was fun and exciting but different. And sometimes different is uncomfortable. Like having to walk to get groceries? What? Hell no. And not having a garage or a second bathroom or any space at all for that matter…
I remember secretly hoping Chris would find a job in Omaha so we could move back. I had a million reasons why Nebraska was probably a better place for us, but almost all of them were rooted in fear and laziness. What it came down to was the fact that Nebraska was easier. And it was familiar.
Four years later almost everything I despised about city living in the beginning have become my favorite things. I love not getting in my car. I love walking or riding my bike to do everything single errand. I love how close everything is. When we go back to Omaha it kills me how spread out that city is. However I will say it does make me green with envy when I see my friends' mansions and know that my entire apartment could fit in one corner of their basement (and the fact they have basements just for extra space!) And their backyards. Don't get me started on the luxurious backyards in Nebraska.
But I digress. Our neighborhood isn't half bad either.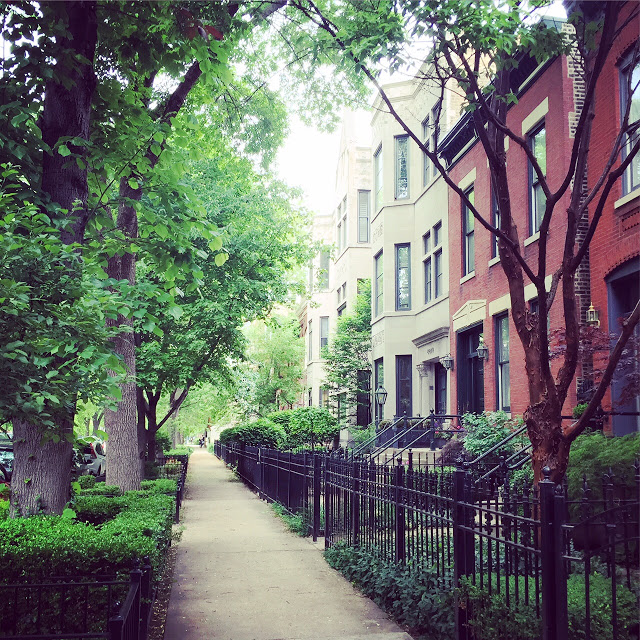 That just sounded so smug. Sorry, summertime in Chicago often turns me into a smug bastard. It's just so great here. It has to be, or the Chicago winters would cause everyone to get the hell out.
I guess what I'm trying to say is that everyone should move to Chicago. Get here quick while it's still summer! Cool? Cool.