I've been keeping this kind of quiet, but a few weeks ago Chris and I had some engagement photos taken. And now I am SO excited to share a few with you. Just a heads up, we had a lot of outfit/scene changes. But I assure you these were all taken on the same day. And in the same year. I really hope you like them!
The photographer really wanted to capture the essence of "us." So she gave us a little champagne before to help us relax a bit. (I tend to get a little awkward in front of the camera.) But after a few drinks I loosen right up. We both do.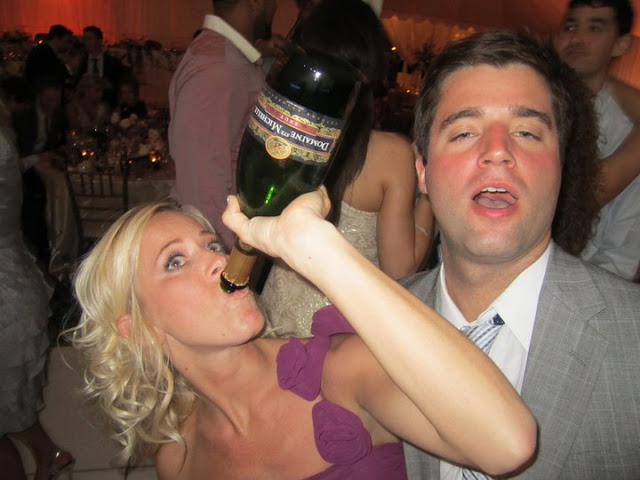 I know this might not seem like the most "conventional engagement" photo. But I think it's cute and candid. It says, "hey we're a couple who likes to party, but we also like to get dressed up."
This is supposed to be one of those artsy photos where the photographer told me to look away. So I did. And I also happened to grab some binoculars just to add a little something extra.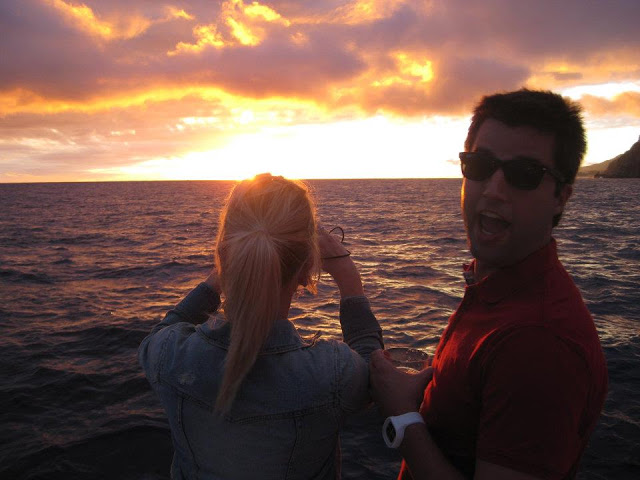 "Give me the smile you're going to have when you walk down the aisle," the photographer said to me right before she snapped this gem. This might be the one we put in the newspaper alongside our engagement announcement. I just think I look really good.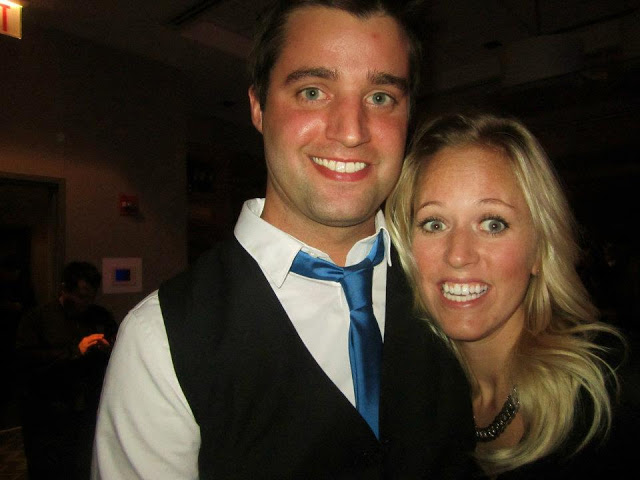 Now I tend to hate the cheesy affectionate photos. But our photographer insisted we have at least one. It's not my favorite, but it's okay. What do you think?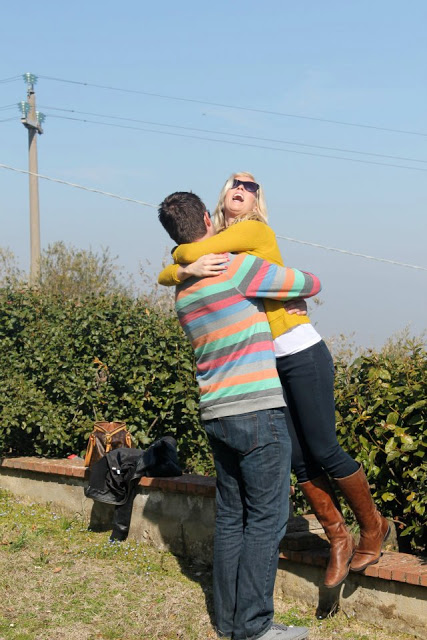 In all honesty if I had to choose one touching photo it would be this one. I think it looks really natural. And the angles are pretty good.
And that's a peak inside our engagement shoot…
At this point I'd like to open the floor for discussion. What are your thoughts on engagement photos? Does anyone else question why we're supposed to get 100 photos taken as a couple when we're just going to get 500 more at our upcoming wedding? Or am I just being cheap? I've heard engagement photos are typically a part of a photographer's wedding package, but I wouldn't know since I haven't looked into any of this.
Don't get me wrong, I love looking at everyone else's engagement photos. I just don't really want my own (besides the ones you see above.)
For starters I would probably walk out if a photographer told Chris and I to "gaze into each others eyes" or have me hold up a sign that said "he stole my heart, so I stole his last name." All the lols. Good for you, not for me.
And I'm not going to sit between his legs as he leans against a random tree, he's not going to stare at my back as I stand in a lonely cornfield thinking about love, and we're certainly not going to kiss romantically while I hold up my hand toward the camera and "I SAID YES!" is written on my palm. People get it, we're getting married. No need to literally smack them in the face with this news.
As I said before, good for some couples, just not for us. That's just not how we do.
That being said, we may still get "real" engagement photos taken. It's up in the air at this point and not a huge concern for me. My only concern is getting one photo taken. And it's replicating this one, duh.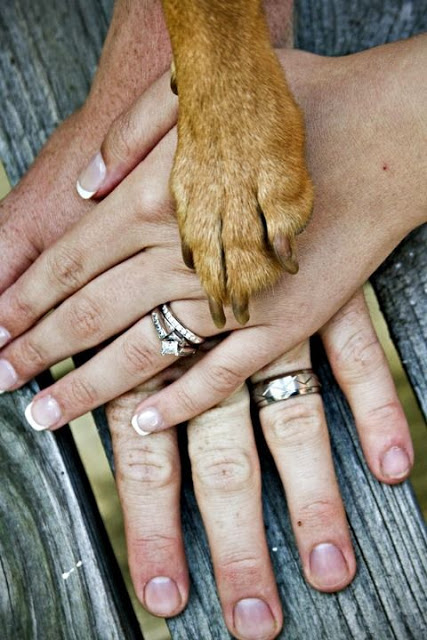 You can judge my dog pics and I'll judge your tree pics. To each their own. It all works.