Let's talk for a minute about holiday traditions. We've all got them, right? Some old, some new, some loved, some loathed…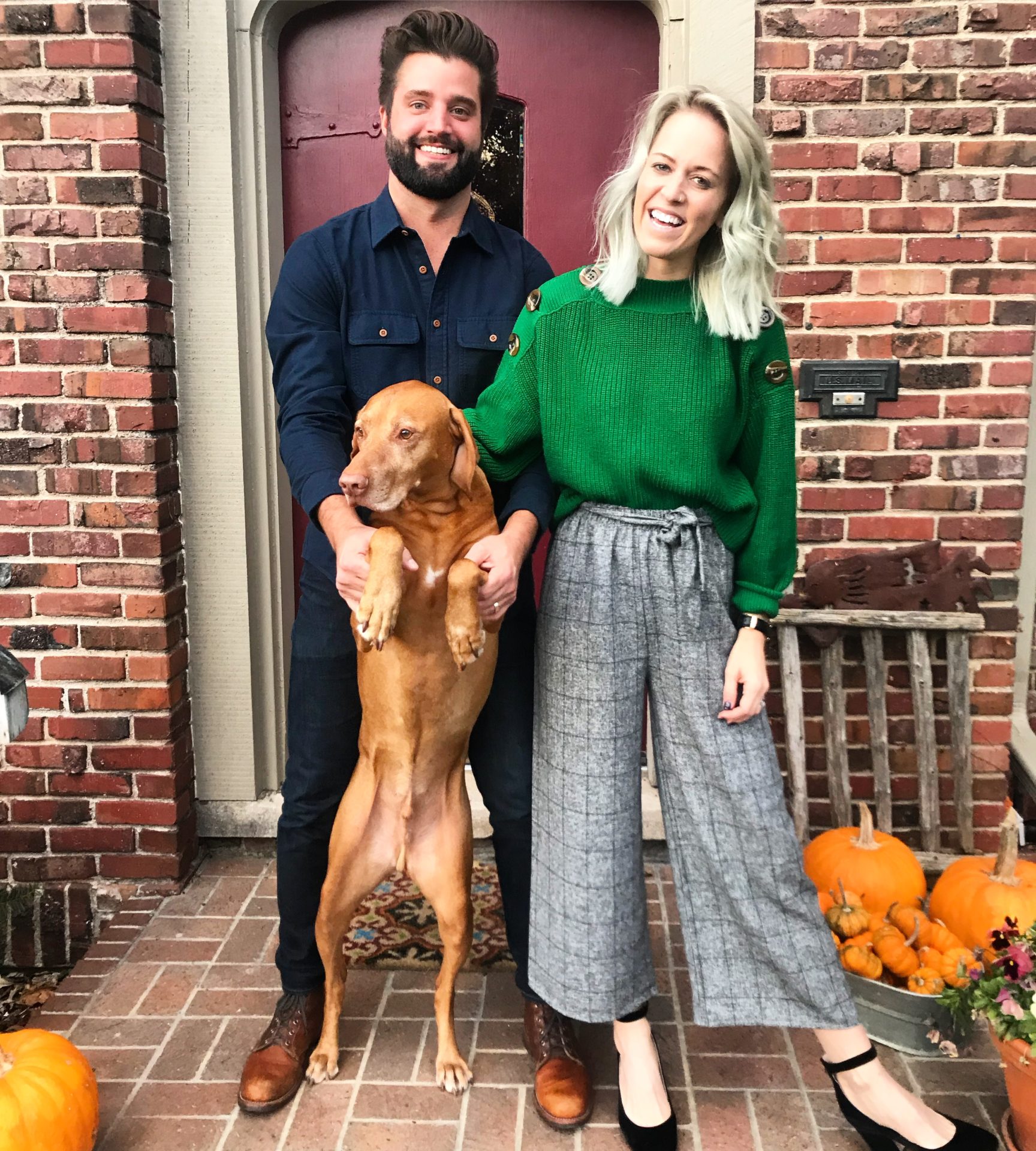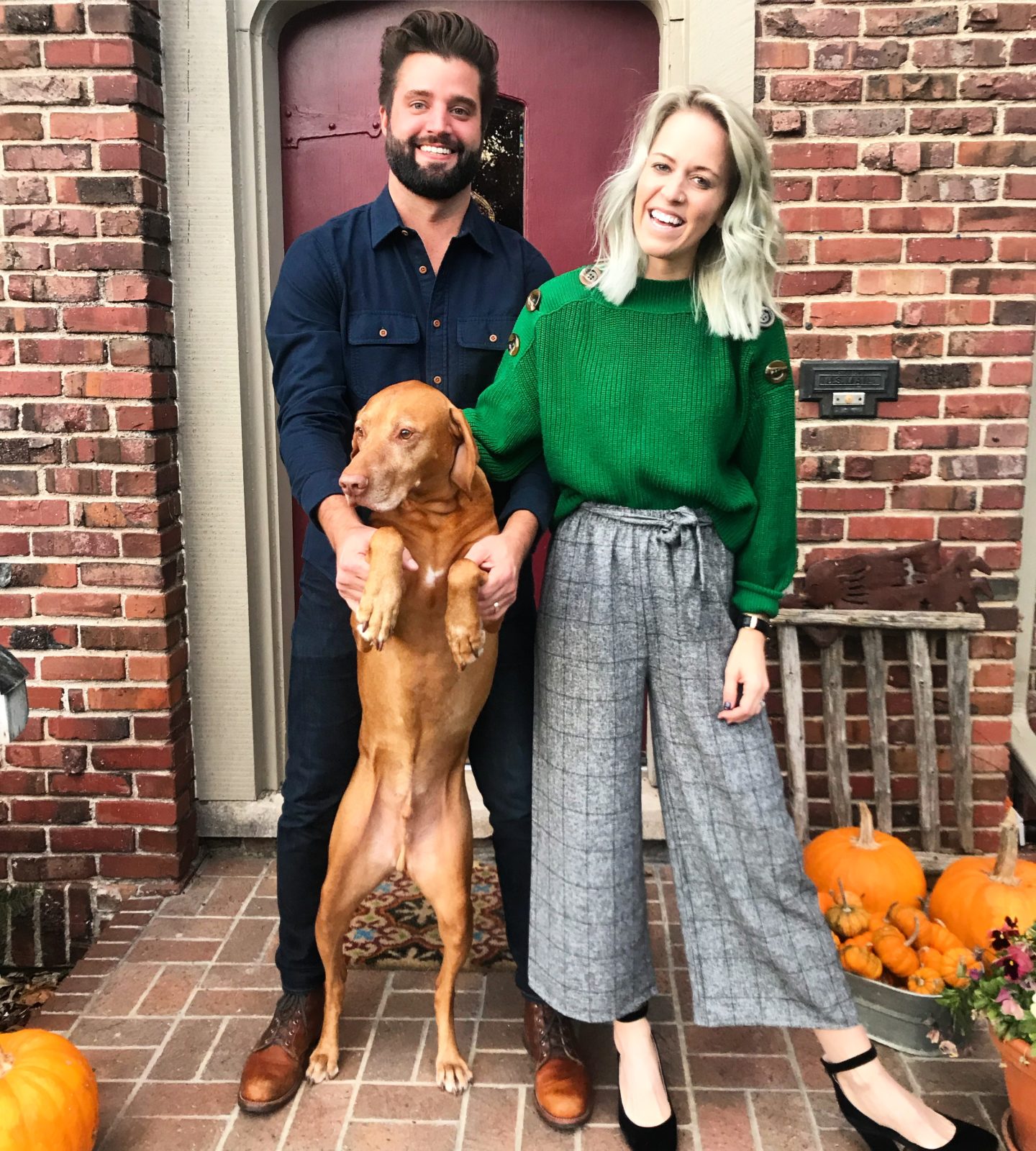 When I was growing up, our traditions involved receiving new pjs every Christmas Eve (loved) and also having to eat oyster stew on Christmas Eve (loathed). On Christmas morning, the gifts from Santa were never wrapped, because duh Santa was far too busy to waste his time wrapping toys! I loved this tradition because it made him seem so real. I also believed in Santa until I was roughly twelve years old … so perhaps it was all a little "too real" for me.
Since Chris and I have been married, we've recently started a few traditions of our own. For starters, we have to watch a Christmas movie every Sunday beginning Thanksgiving week. And once we watch them all I make him start over.
I also insist that we go ice-skating at Millenium Park at least once, take a photo by the big tree and ride the magical Christmas CTA train.
But I think my favorite tradition that we've started has got to be our stocking exchange. I fill Chris's stocking, he fills mine, and we both fill Harlow's. What's inside are by no means the "biggest" gifts that we give each other, yet they always end up being my favorite. We fill each other's stockings with small items that are the most meaningful to us. They're gifts that we have put a lot of thought into finding and are the most exciting to give.
With our stocking tradition in mind, I've really tried to buy more meaningful gifts for everyone in my life, (not just for Chris and Harlow's stockings.)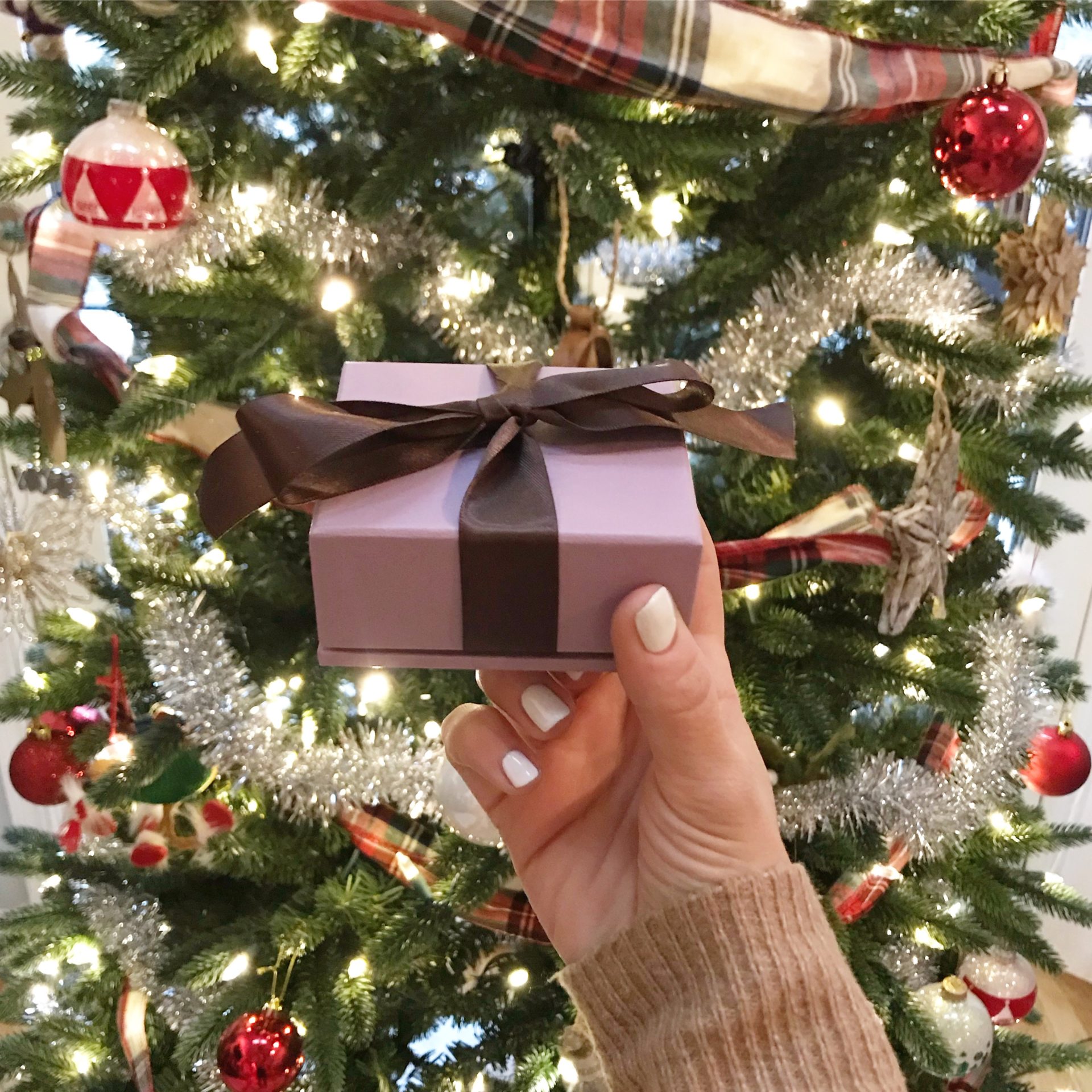 Enter my trip to Michael Hill Jewelers at Oakbrook Center, which I must say is an incredible shopping center! It was my first trip out there and I was very impressed. The Store Manager, Karen (who was the nicest, most helpful woman ever), assisted me in finding the perfect piece for what I had in mind.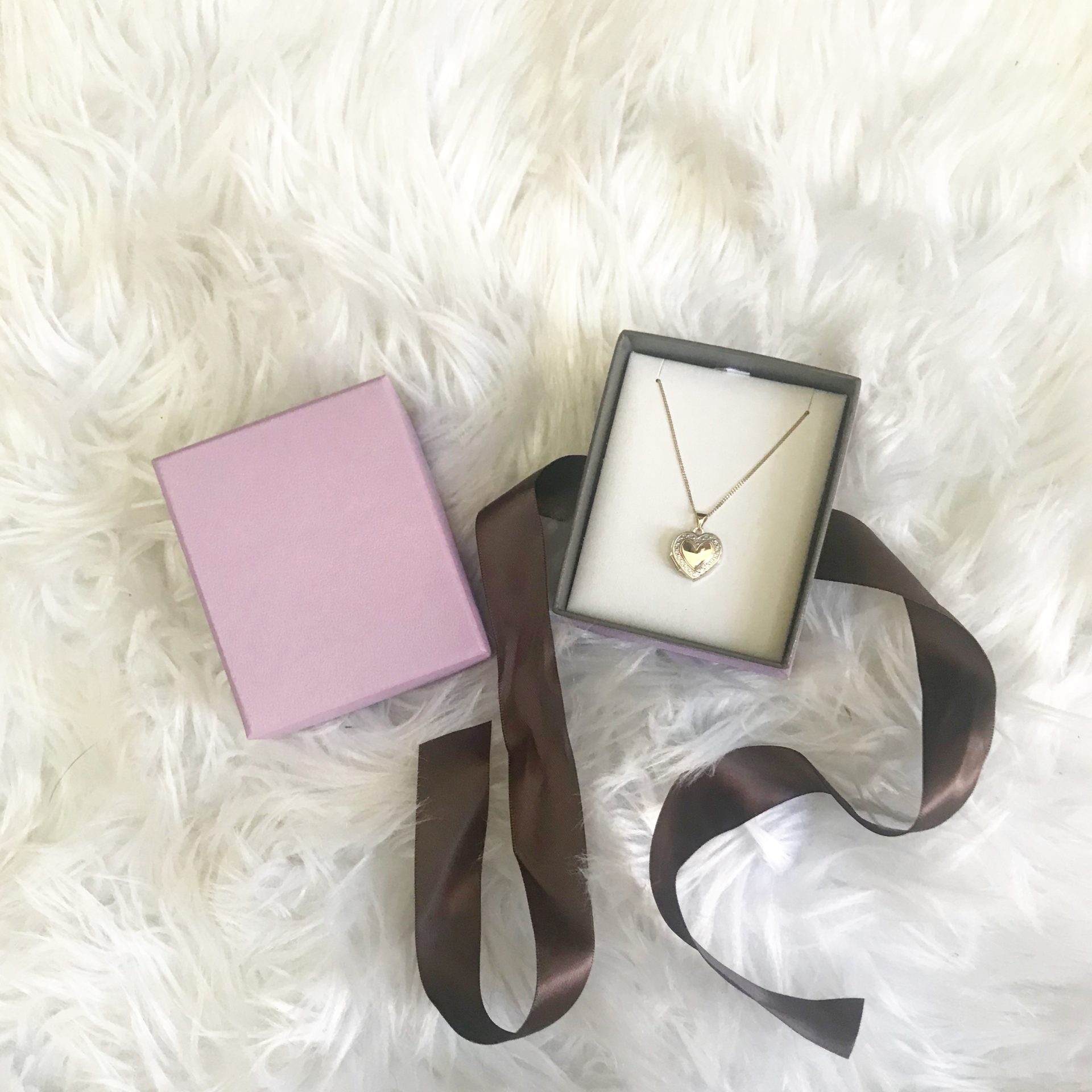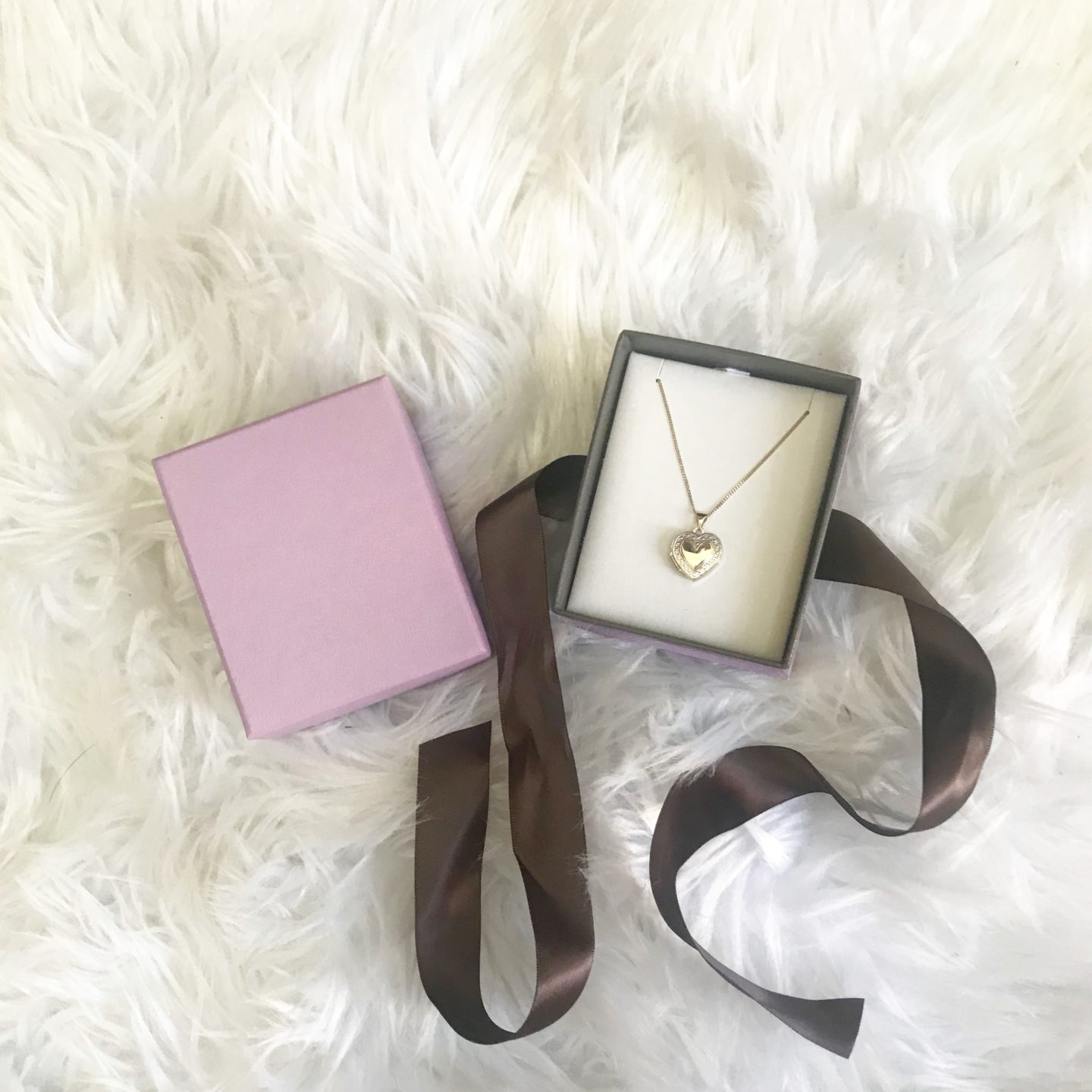 I chose this beautiful gold necklace because I've always loved lockets. When I was a kid, my mom had one that I used to beg to wear. I don't even remember what (or if) she kept anything inside of it, I just knew that I loved it and wanted it to be my own. I read that hundreds of years ago, lockets were originally worn to keep secret good luck charms in; where today most people keep photos inside.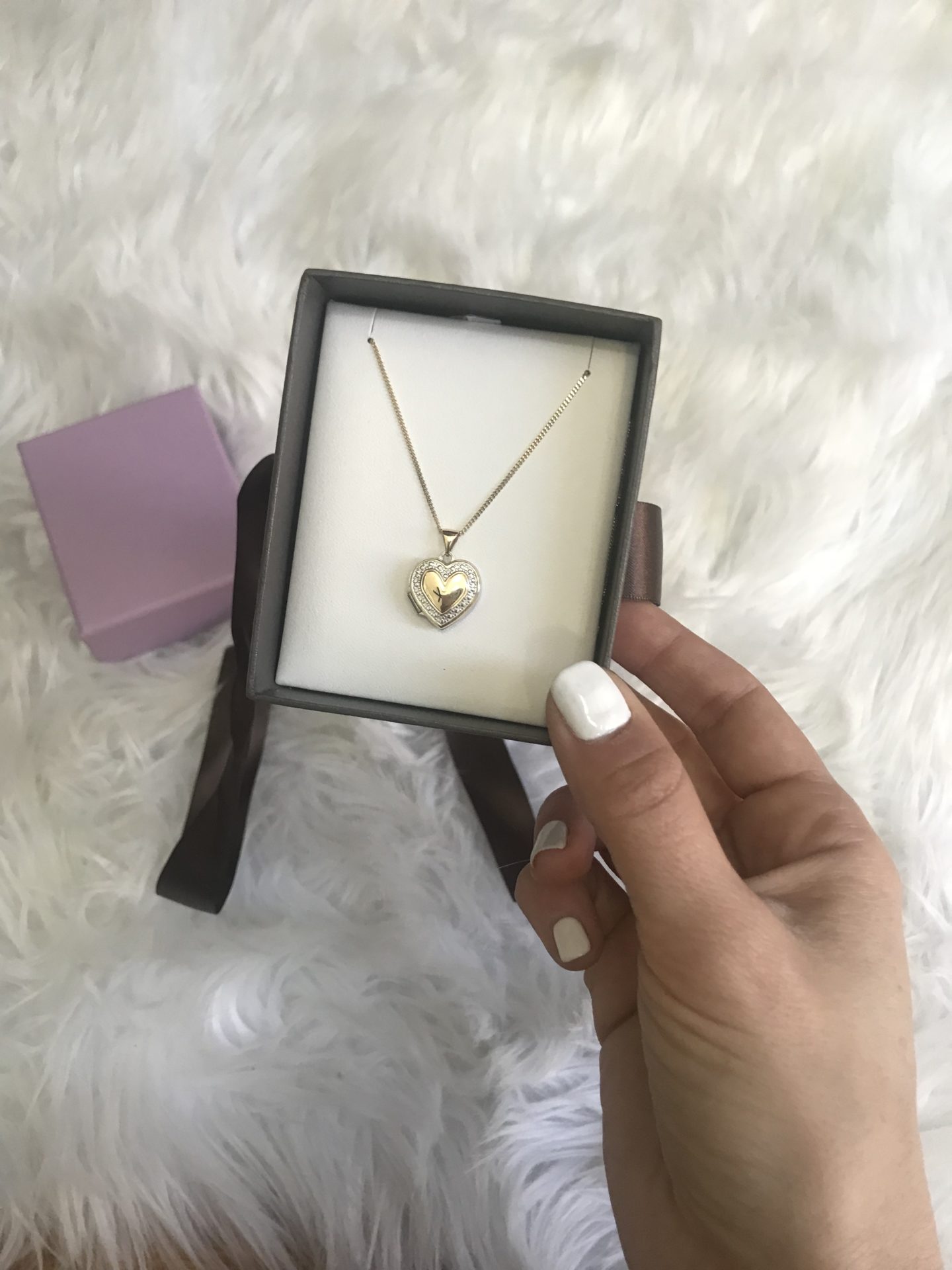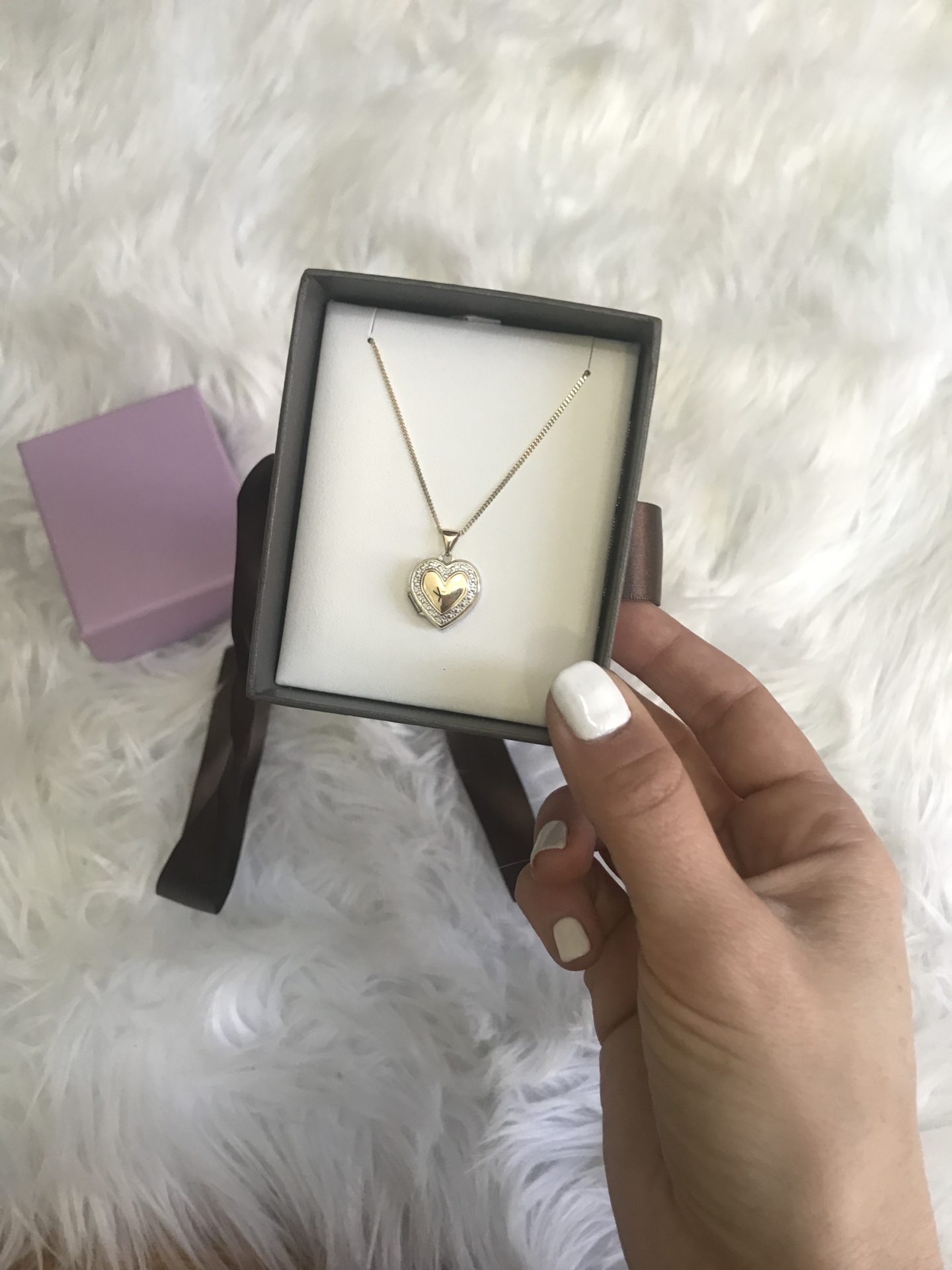 I'm choosing the photo option. Or at least I should say that's my intention for the person that I am giving it to for Christmas. I can't actually tell you who it's for, since I have a feeling she may read this post and that would spoil all of the fun, now wouldn't it?
For those of you wondering, no it's not for Harlow! Or is it… 😉 It's not, I swear! I'm hoping the person I give it to is very surprised, and also sees the special meaning in it. Check back with me in a month and I can give you more details!
As a blogger, I get the opportunity to work with a lot of cool companies, but I have to say that Michael Hill Jewelers is one of my absolute favorites. Its customer service is just as wonderful as its amazing fine jewelry line. If you're looking to give meaningful and timeless gifts this holiday season, make sure to check out Michael Hill's Holiday Gift Guide or stop by one of its six Chicagoland locations.