It's time! It's time! Time for my Happy Holidays Giveaway!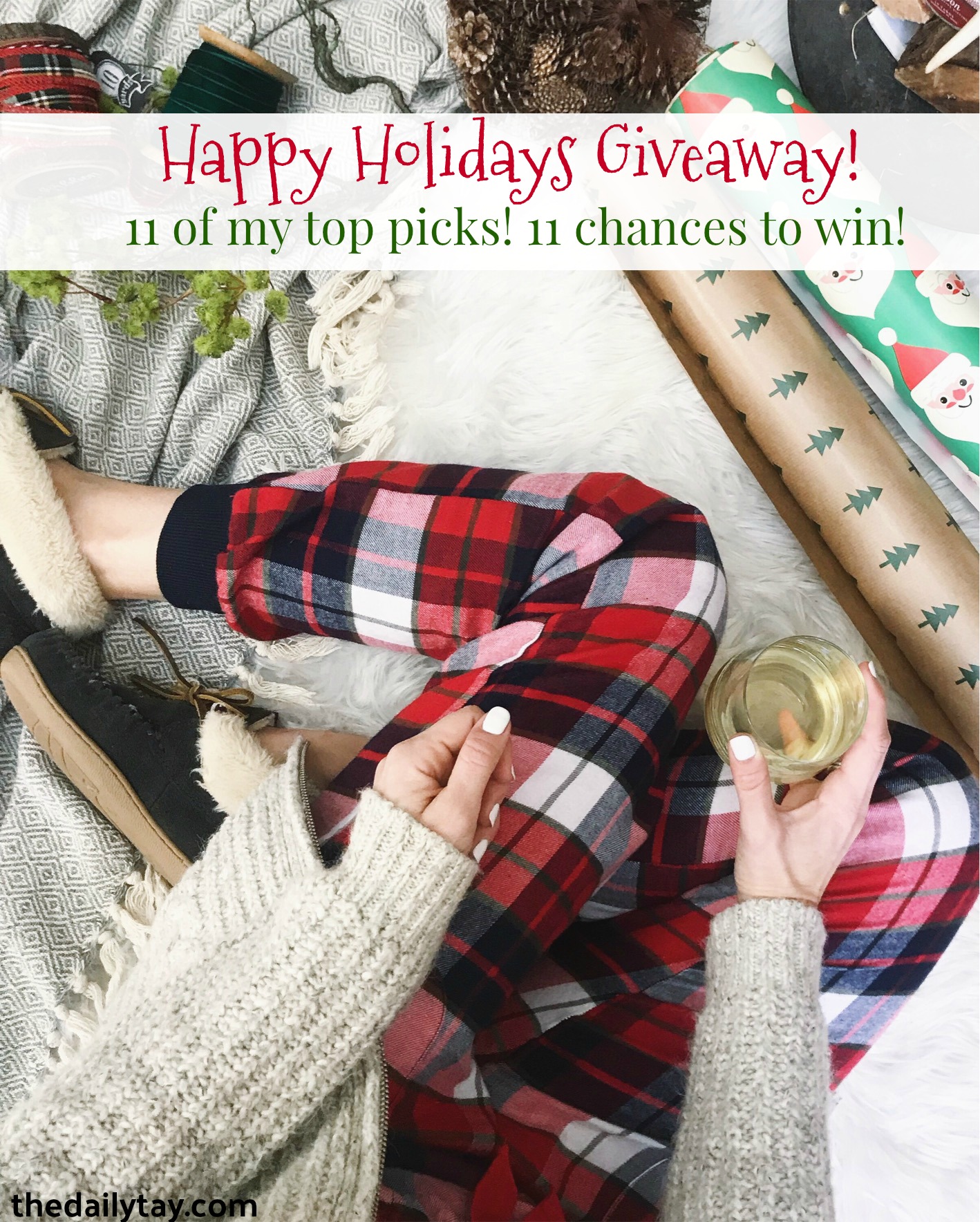 Listed below, you'll find eleven of my FAVORITE things right now. ***Eleven items, eleven winners.***
To enter: Leave a comment on this FACEBOOK POST telling me which three items you'd most like to win! For a bonus entry, SHARE the Facebook post and leave an additional comment telling me that you did! Winners will be contacted on 12/14/17 and announced on my Facebook page on 12/15/17.
Ready to see what's up for grabs? Check out the links below 🙂
A definite staple in my wardrobe (you'll want it in every color.)
Simply put, this stuff is the BEST and it's the only kind I use now. (Also makes a great stocking stuffer!)
Basically the coziest thing I own.
I may be a little bias, but I think anyone who enjoys wine needs this.
There's a reason this top is so popular.
I love these so much I own them in three colors. 
I couldn't get through winter without this.
Perfect for Christmas morning (and any other day) I put these on at 5:00 p.m. on the dot every night!
My favorite gift to give AND receive. Everyone always loves this!
Did I save the best for last …. you decide! Click here for the most flattering (and also very comfortable) thing I think everyone should own!
You made it to the end, now head over to this post and tell me your top three picks! Happy holidays!
*one of each item will be given away. eleven winners will be chosen at random on 12/14/17, and they will win 1 of the 3 items they have chosen.*
affiliate links used.
items will be given at price as marked on 12/10/17.