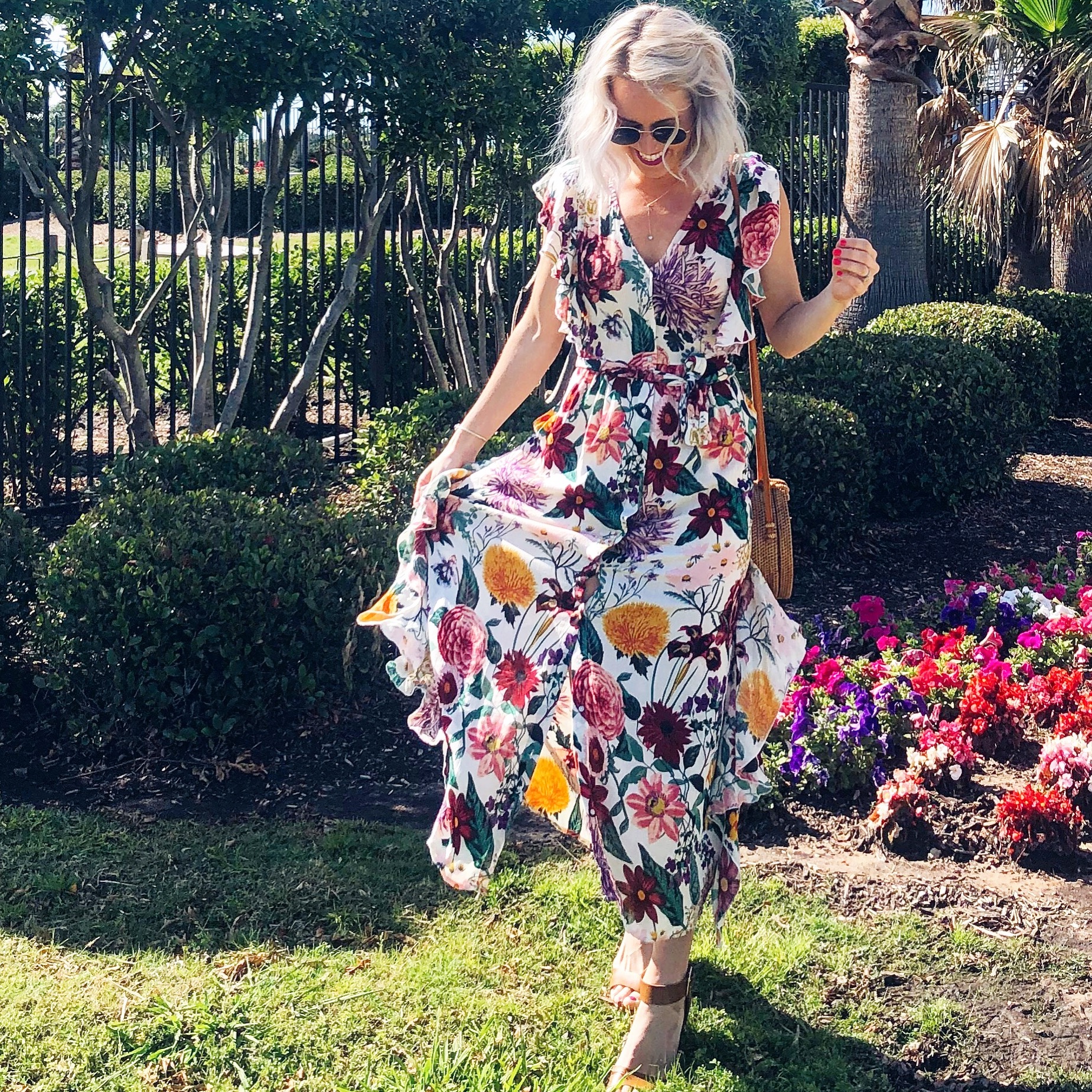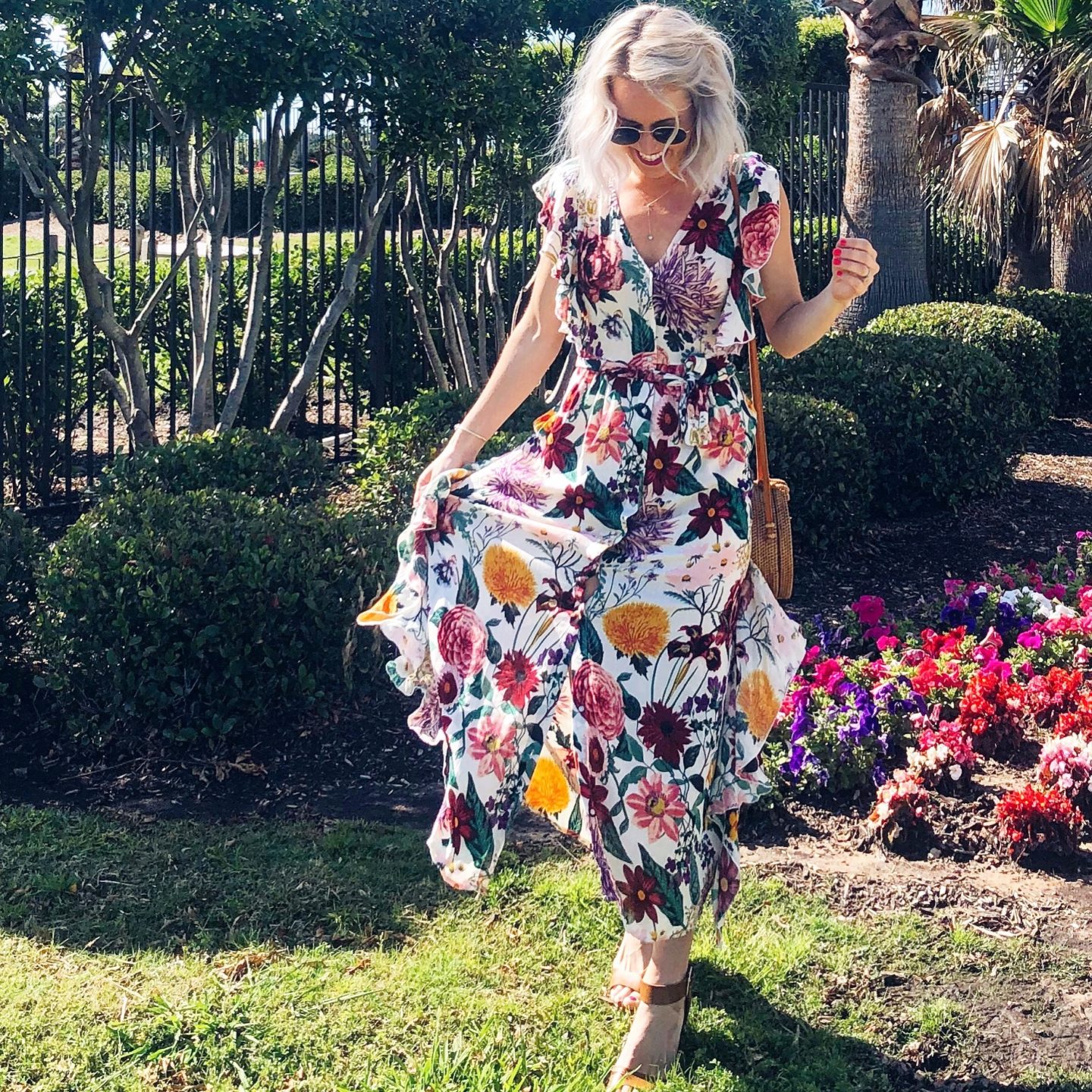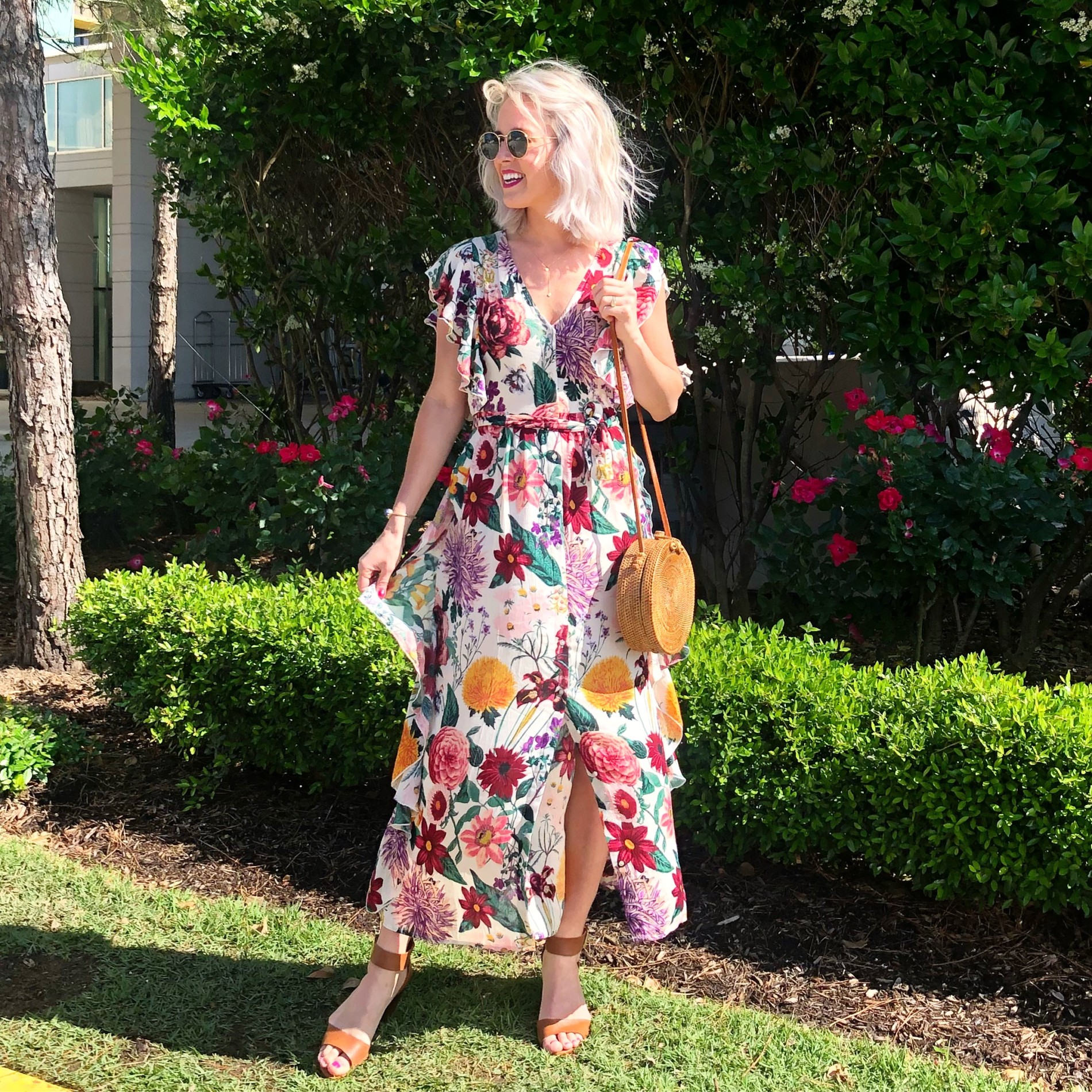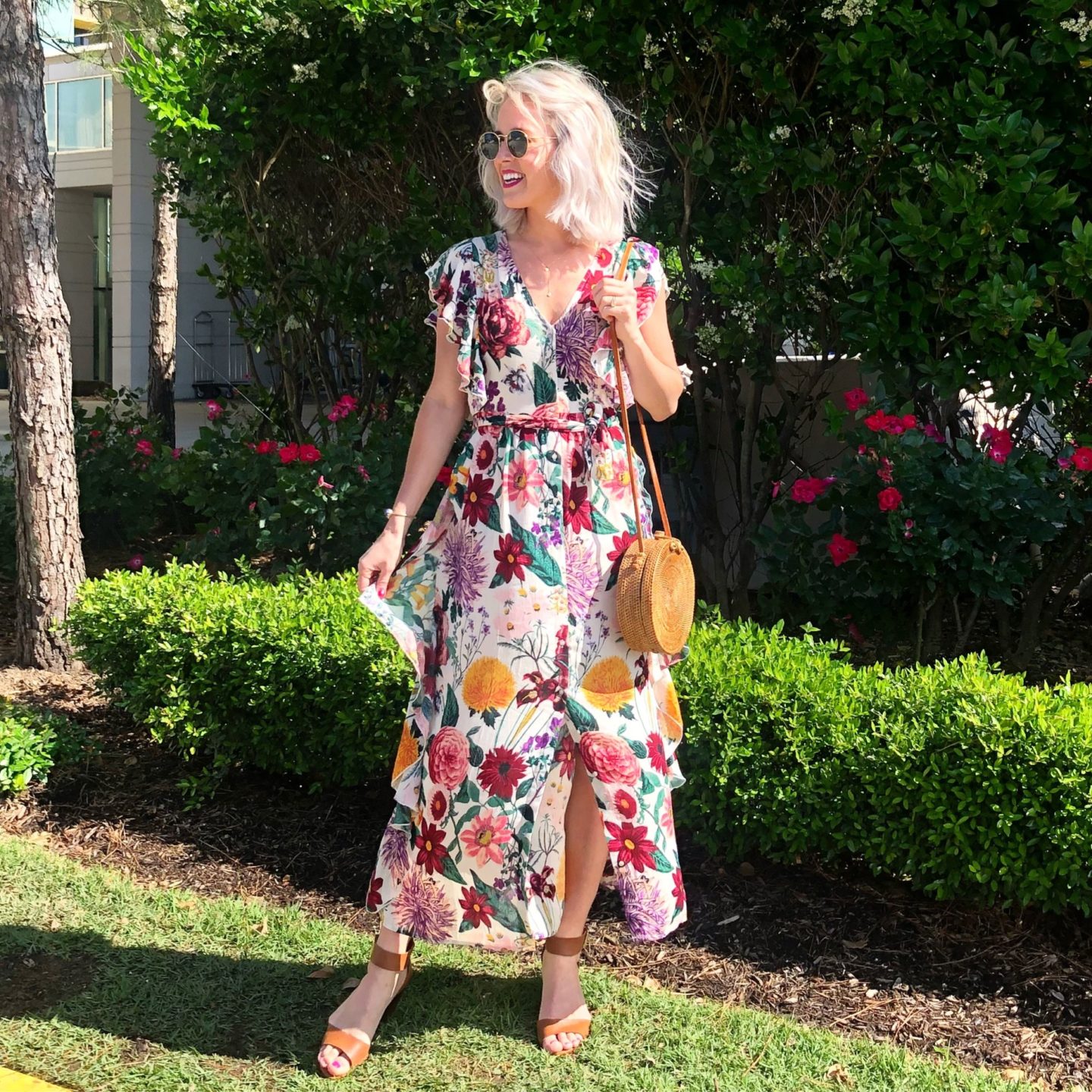 I could start this post by making fun of myself and my terribly lame "blog poses," as seen above, but I'm pretty sure that goes without saying. If you've been around here long enough, then you get the idea.
Yes, I liked my dress. Yes, I felt like a dip shit posing like this in front of our resort. But I did it anyway! Why? For this blog post, of course! And yes, in photo one I am literally standing in dirt. It's fine you guys, think of it as a metaphor.
Okay, just one more of me "not looking" and then we'll move on. I call this one "the chipmunk."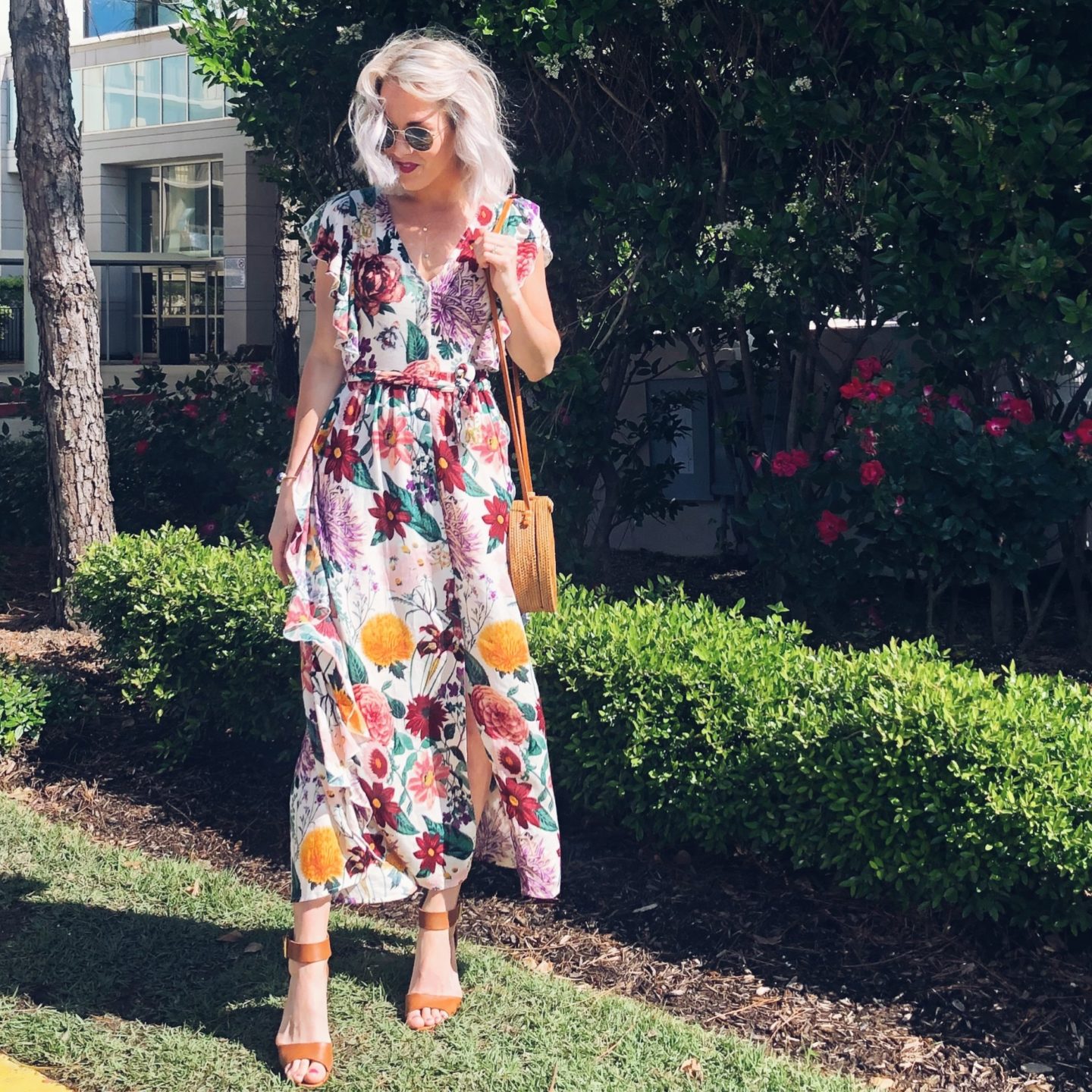 Anyway, I'm not going to pussyfoot around here anymore because I don't want to waste your time. So here's the thing, we've all got weddings to go to this season and we all want to look our best. For the past few months I've been a maniac scouring the internet for the cutest dresses online and now I'm going to share that info with you! This is hard hitting researching, people!
Posts like these take me roughly 4-5 hours to create (because I'm slow and get distracted) so with that said, affiliate links will be used. (Which means that if you make a purchase using something I have linked, I will make a small commission.)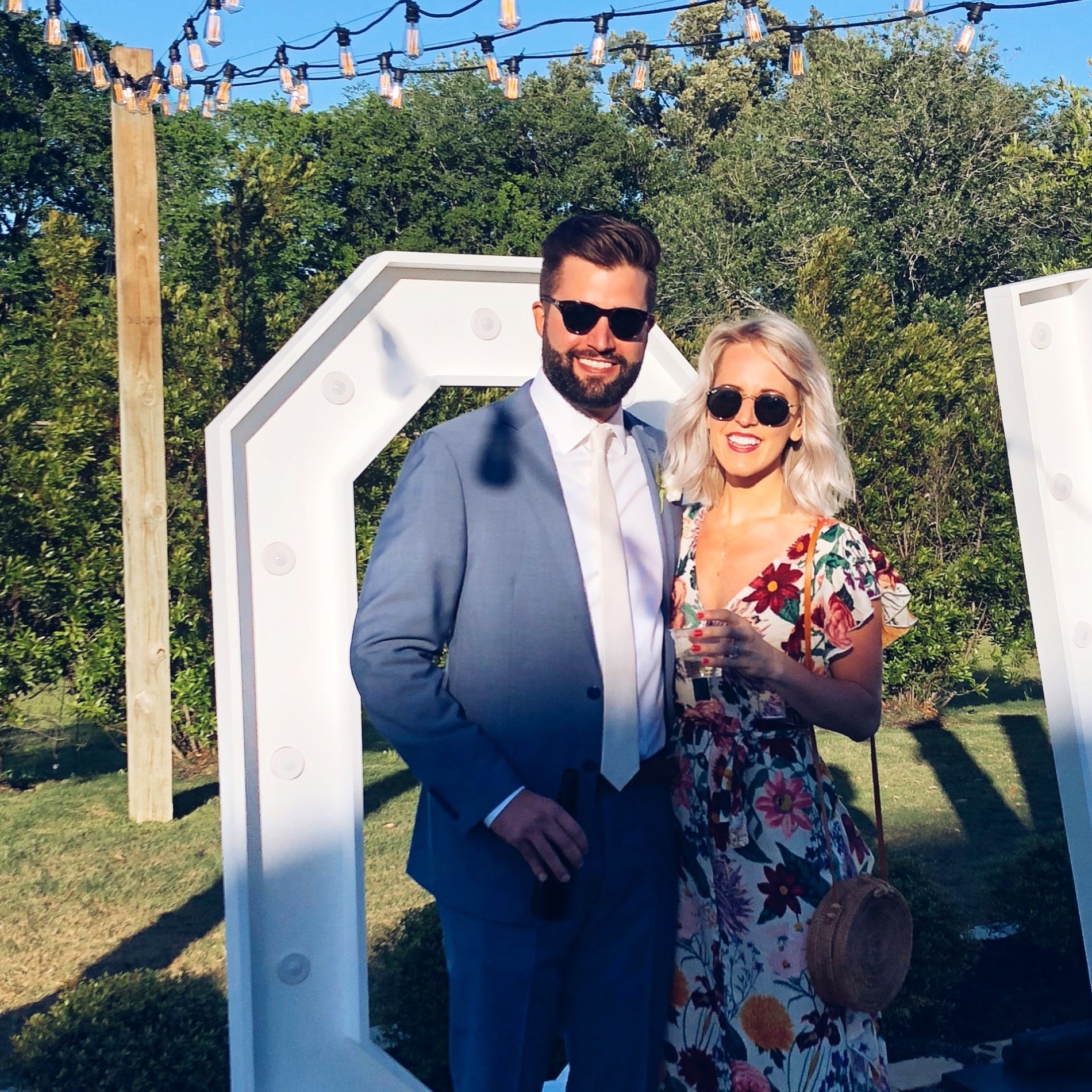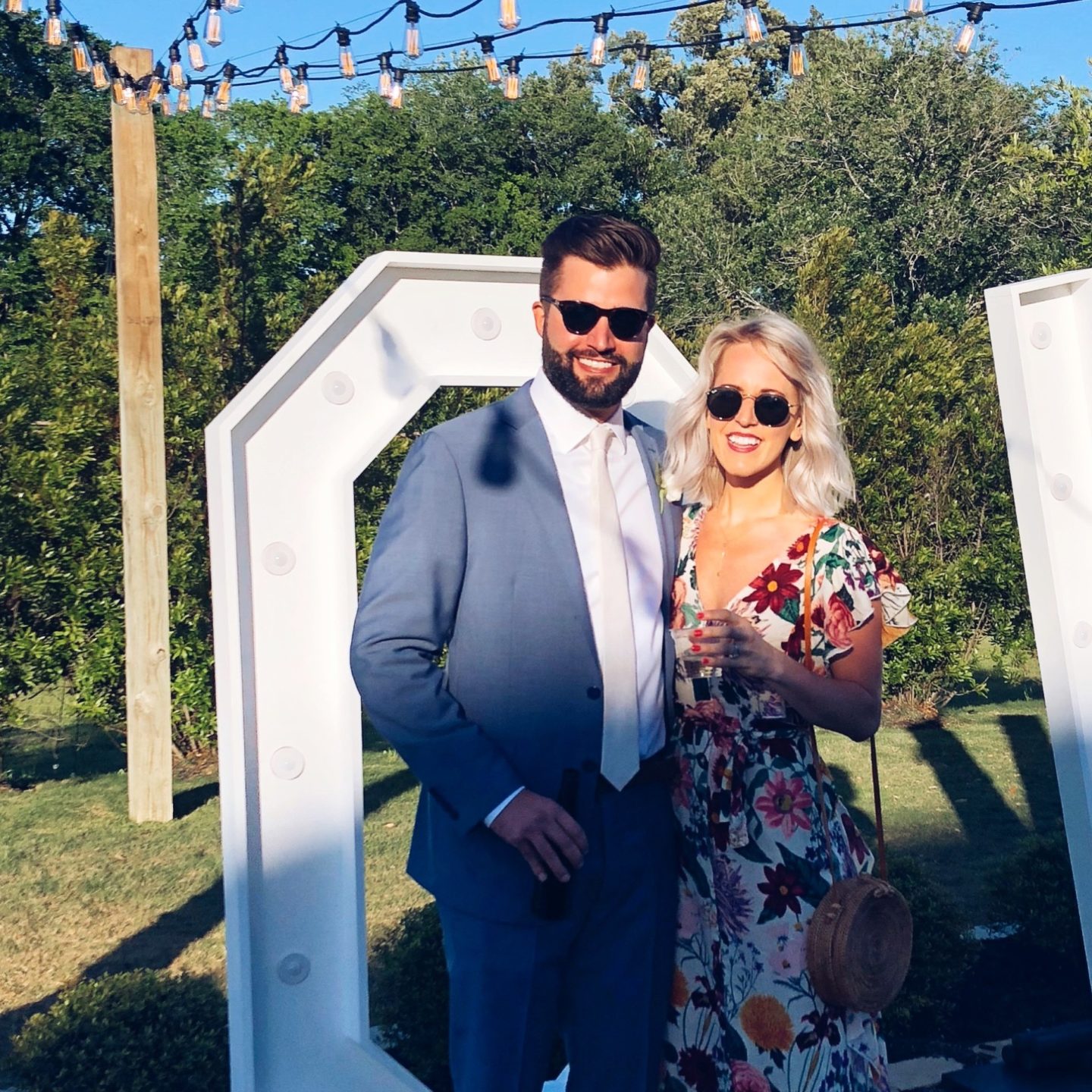 First things first, I'm clearly going through a floral thing right now. Let's start there. (Click the image to be taken to the product site.)

For a dressier floral look (and more pricey) I also LOVE these three options.

And now for a few shorter options, with zero floral… (Several are less than $100!)

A few plus size options (bottom left floral is my favorite because… FLORAL.) Okay, I'll stop saying that word, I swear.

Well this has been fun (and short lived, per my usual fashion posts) so I'm about ready to wrap this up. But I can't go without mentioning just a few jumpsuit options (all but one are under $100!)

And wedding shoes. Must not forget the wedding shoes.

Before I go, honorable mention goes to this wrap dress which I just bought and haven't decided if it's a Friday night welcome party kinda outfit, or could actually be worn to the wedding. Time will tell! But I absolutely love the flattering fit and bold print.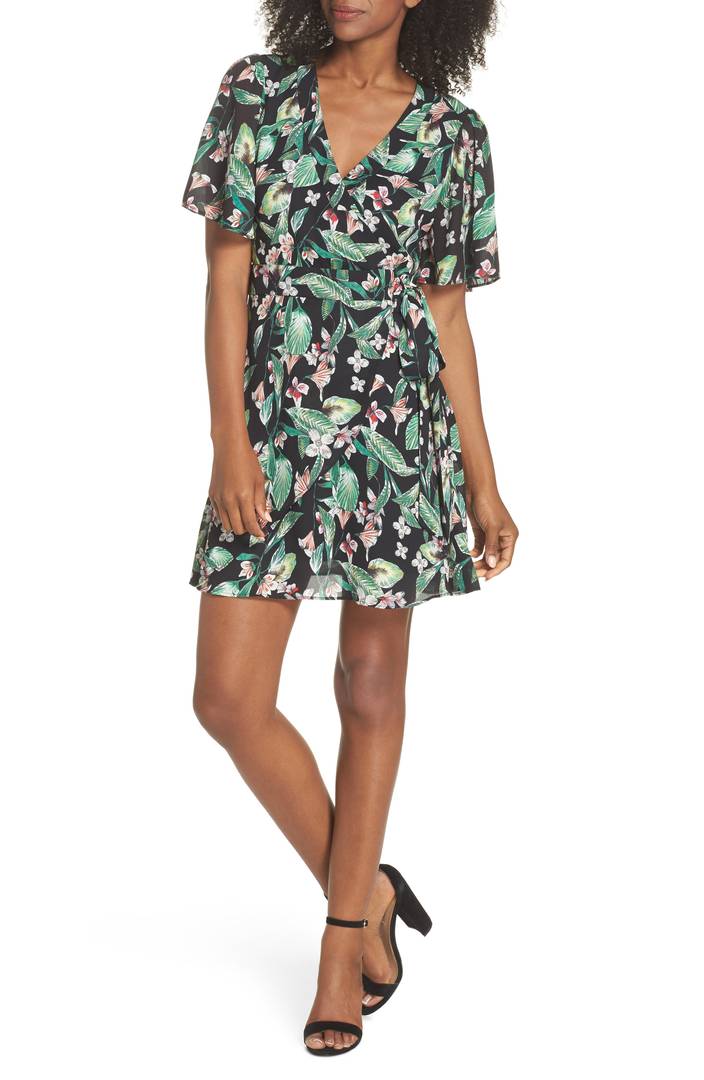 And speaking of bold print, if you'd like to see the jumpsuit of my dreams click here. It's flashy and ridiculous and I love it so. For the round Bali bag seen in my very professional blog pics above, click here. It's less than $65 and has been my favorite purchase this year. It's perfect for vacays and weddings!
And this concludes this post. Thanks for coming by! Oh hey wedding season!!