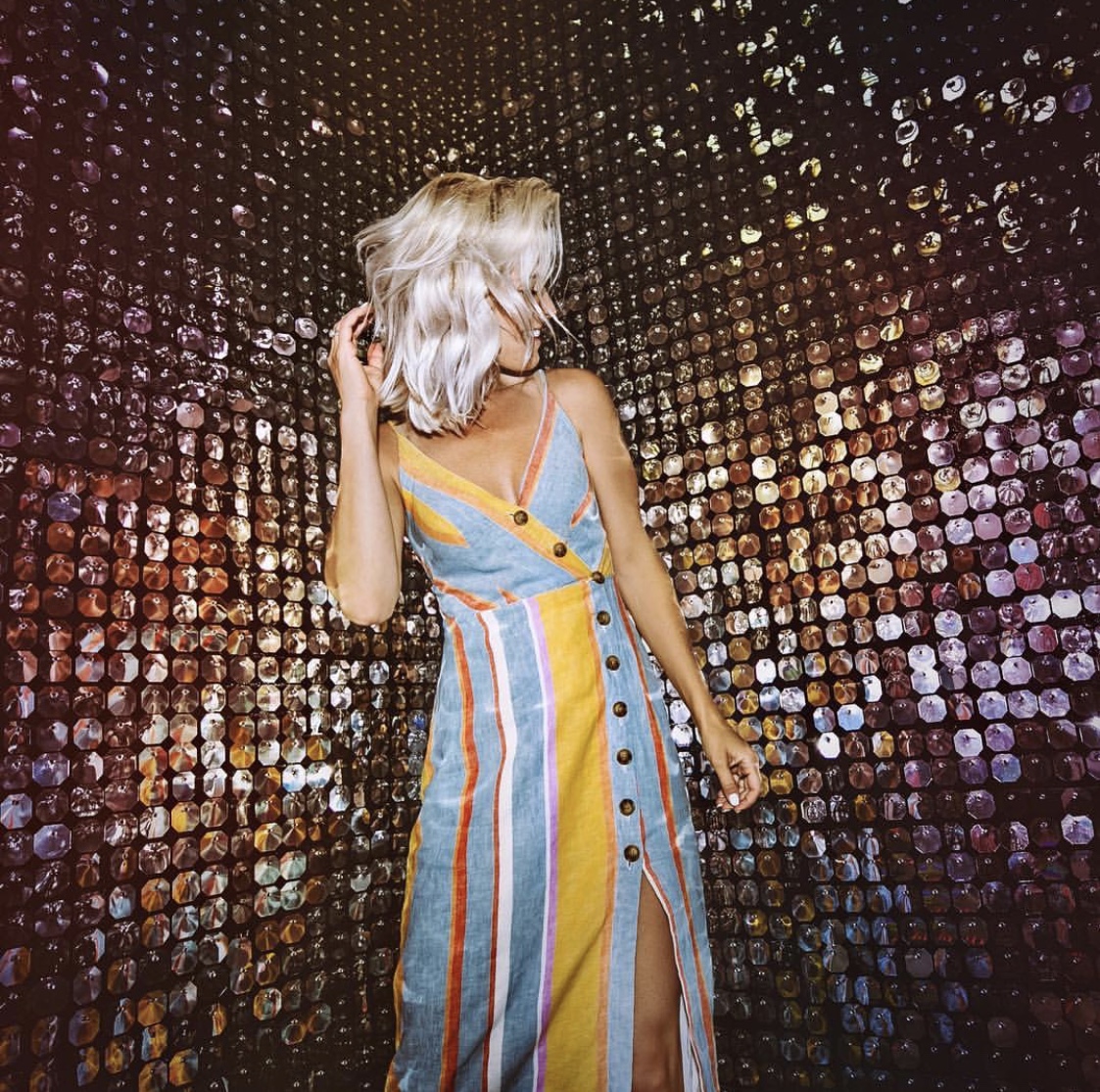 And now for a quick (and hopefully informative) post about HAIR. *affiliate links will be used.
Let's go on a journey and take a look back at where we started. (To see it all follow @thedailytay on instagram. That's me plugging myself.)
Phase one- I don't take care of my hair but will still act confused when it always looks like crap.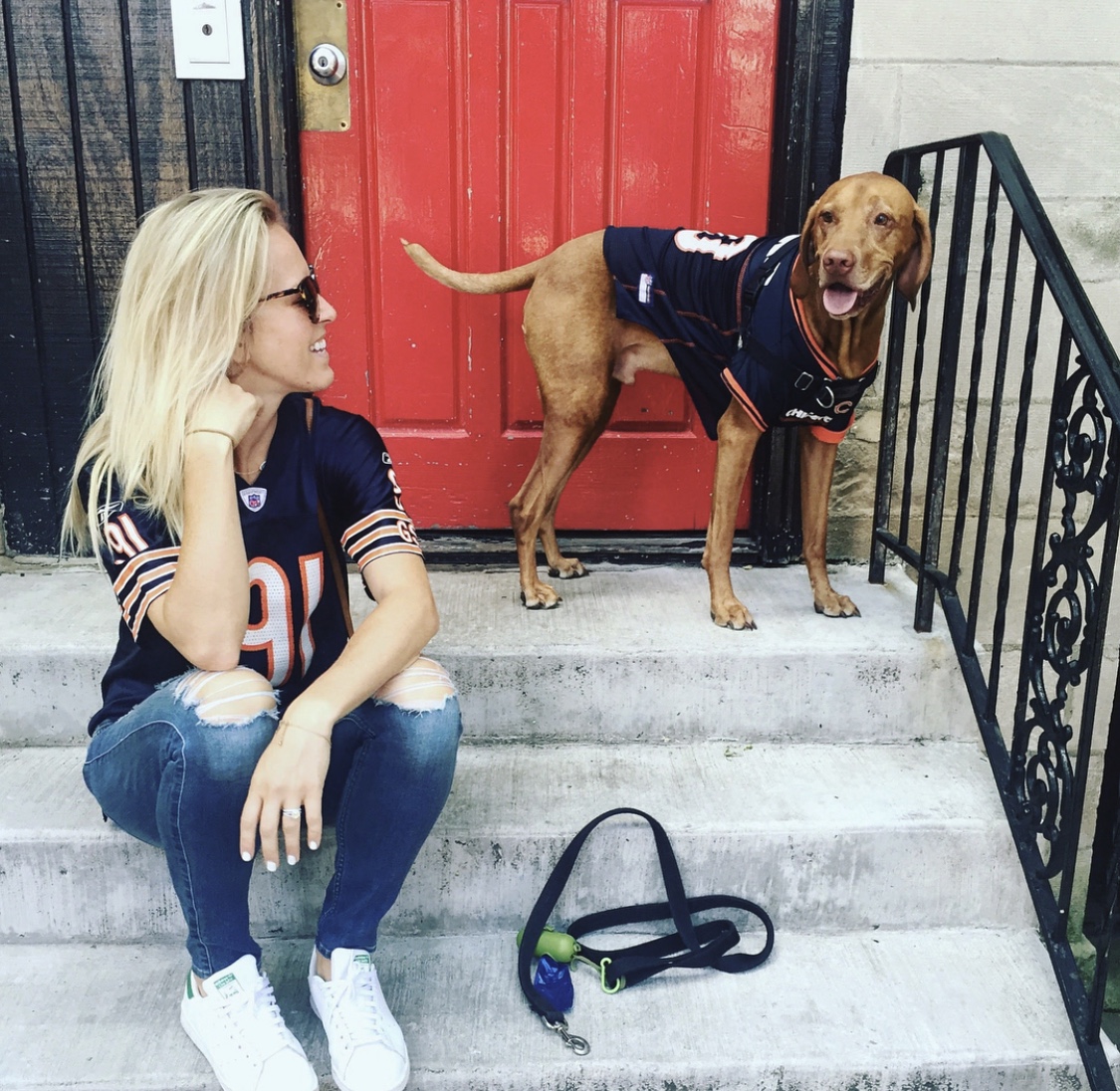 Brassy, pretty long, not well cared for. Har's hair is better than mine here. Which actually isn't that bad because he has a beautiful coat.
At this point in time I bought whatever shampoo and conditioner I found on sale at Tj Maxx. This might work for some people, no judgment here, but unfortunately for me I've learned that my hair responds so much better to better product. Annoying, I know. It was a hard pill to swallow. I used shitty product and had shitty hair and was still dumbfounded as to why my hair "always broke" and "never grew past a certain length."
You sweet ignorant child you.
Enter phase two- cutting my hair to healthier length and playing around with some new frosty color.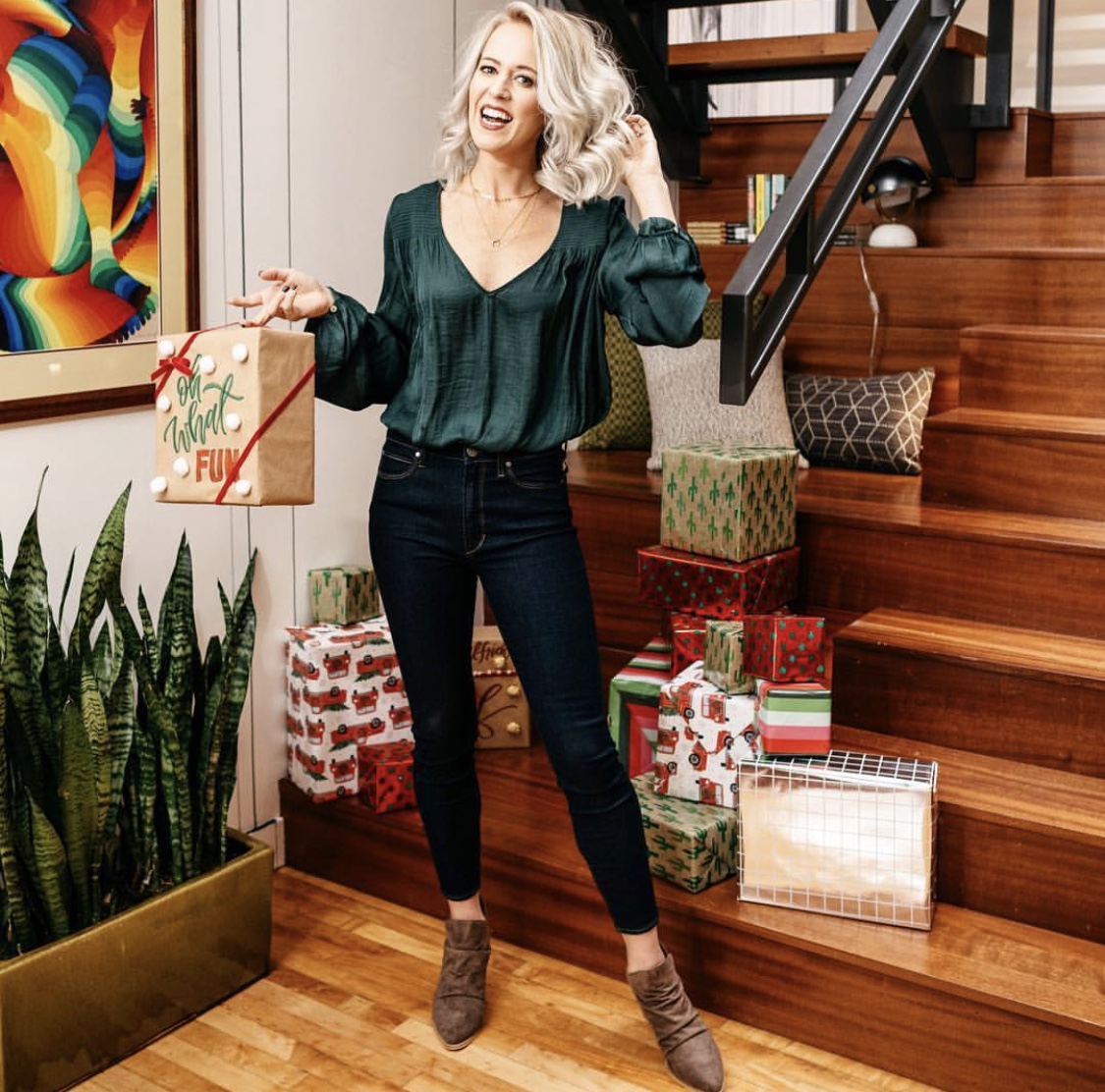 The color change happened because I started trying out Unite Blonda shampoo.
I started using Blonda when I had the brassy hair color in pic one and was totally amazed to see how much it changed the color of my hair. The longer I left it in, the more purply/grey my hair looked. And I loved it! This was my first experience with color shampoo (five years later than everyone else, it's fine) but I was hooked. If you're nervous to actually color your hair, start with shampoos first.
I linked Blonda on Amazon because that's where I usually buy it. I haven't (knock on wood) had a bad experience yet.
When I want a more subtle purple shampoo, I go to AG Sterling Silver. The difference between the two (at least for me) is that Blnonda makes my hair more purple, so if you don't want that, go for the Sterling Silver Toner.
Want the curls I have in the pic? Get the texture spray then too while you're at it. You won't be dissappointed. When I wave my hair and use the texture spray it will stay curled for 2-3 days.
Enter phase 3- going all in with the grey/silver color.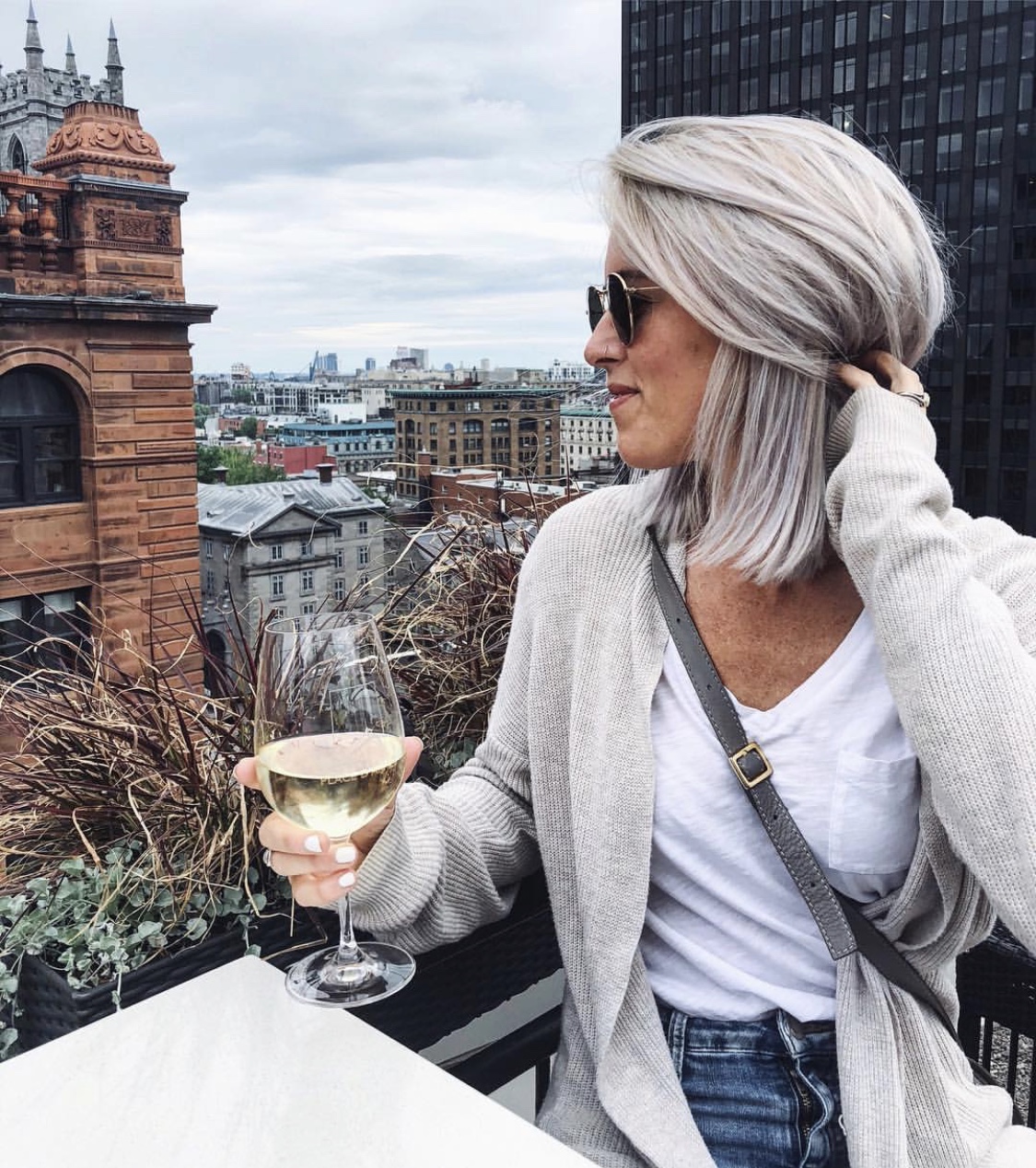 *fly is not down. jeans were just tight because vacation.*
What I tell my stylist: nothing. Instead, I show them a photo of hair I like on Instagram. From there, they can decide what to do. For the most part they do heavy highlights and a lot of toning, then my purple shampoo takes care of the rest. But next week I'm going in for a "full" or something, I'm not sure exactly, but I think they're just dipping my entire head this time.
edit: My stylist also started doing a double process to make my roots completely white, as well.
Truthfully, I've never had a cut and color I love more. 🙂 I've also never had a cut/color that gets so many comments from people. (Good and bad.) The hip kids love it. Old men, not so much. "Why is your hair grey? Is that on purpose?" said old man who thinks I care about his opinion. Luckily, I don't!
My favorite is when older women, usually in their 70s or 80s, stop me in the grocery hair and tell me how pretty my color is. 🙂 They usually add, "I've been wanting to go natural with my silver hair too!" And I respond, "you go girl!" And then I pretend not to notice that their comments seem to assume this is indeed my natural hair color, which would probably put me in my 60s or 70s, as well. Whatever, it's fine! I've always been an old soul.
Is it a lot of upkeep? Yes and no. If you regularly color your hair every 2-3 months already, not much changes. In my yellow brassy days, I colored twice a year at most. So yes, this style does require more upkeep than that. When my color starts to get a little meh, I just lay on that purple shampoo extra thick and extra long and then I've just bought myself a few more days (weeks.)
My hair has never felt or looked as healthy as it does now (even with the increase in coloring.) A few reasons for this:
I use this twice a month. It works. You'll see changes immediately.
I put this in after every shower. GAME CHANGER. My hair doesn't break anymore, I swear. Who knew products actually work? WHO? KNEW?
To add even more of that frosty grey color. 🙂
4. Pureology Hydrate Sheer conditioner. 
The heavy purple shampoo strips my hair, so this conditioner is a must to get moisture back in my hair so it actually looks/feels nice. It smells awesome and does wonders on dry hair.
5. How I got my thin ass hair thicker –> Nioxin.
I've gone back to old stylists before and they're always blown away by how much my hair has changed in the past five years. They've actually said,"where did all of this hair come from?" I by no means have "thick" hair still, but I don't have just nine strands of hair total like I used to. I just add a drop of this to my purple shampoo about twice a week.
Honorable mentions: 
DP Hue cool blonde shampoo– I use this once a week.
The Pravana Purple Toning Masque. Another GAME CHANGER. I use 3-4 times per month as needed (came recommended from several stylists.)
Worth noting I NEVER flat iron anymore, only blow dry about once a week, and I use my waver once a week at most, as well. So I stay away from the heat as much as possible.
Long story short, frequent trims and better products actually work to keep your hair looking better. Crazy, I know. It took me 30 years to accept it, but now I know it's true.
The end. Go thank a stylist.
*first pic by @aesthetiica