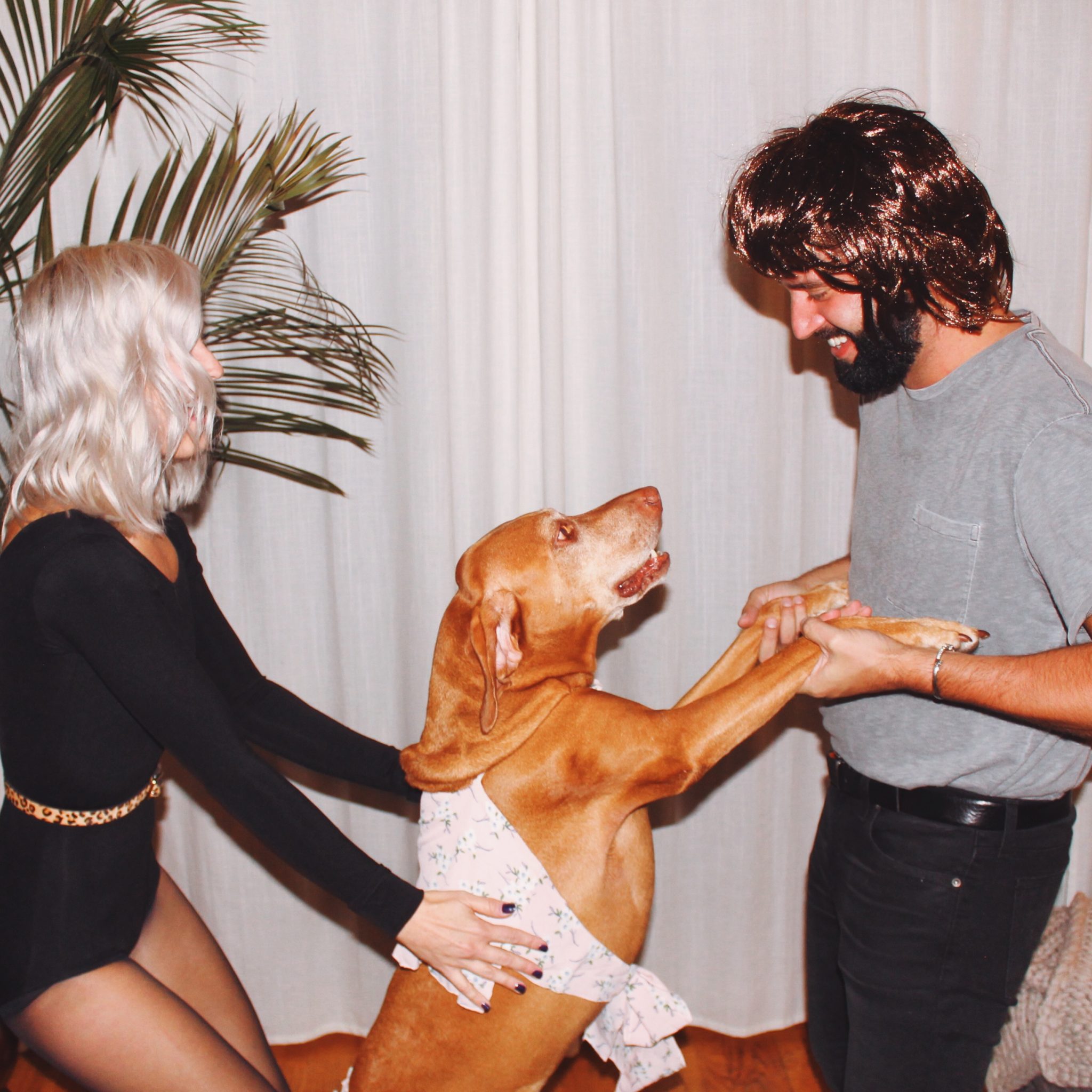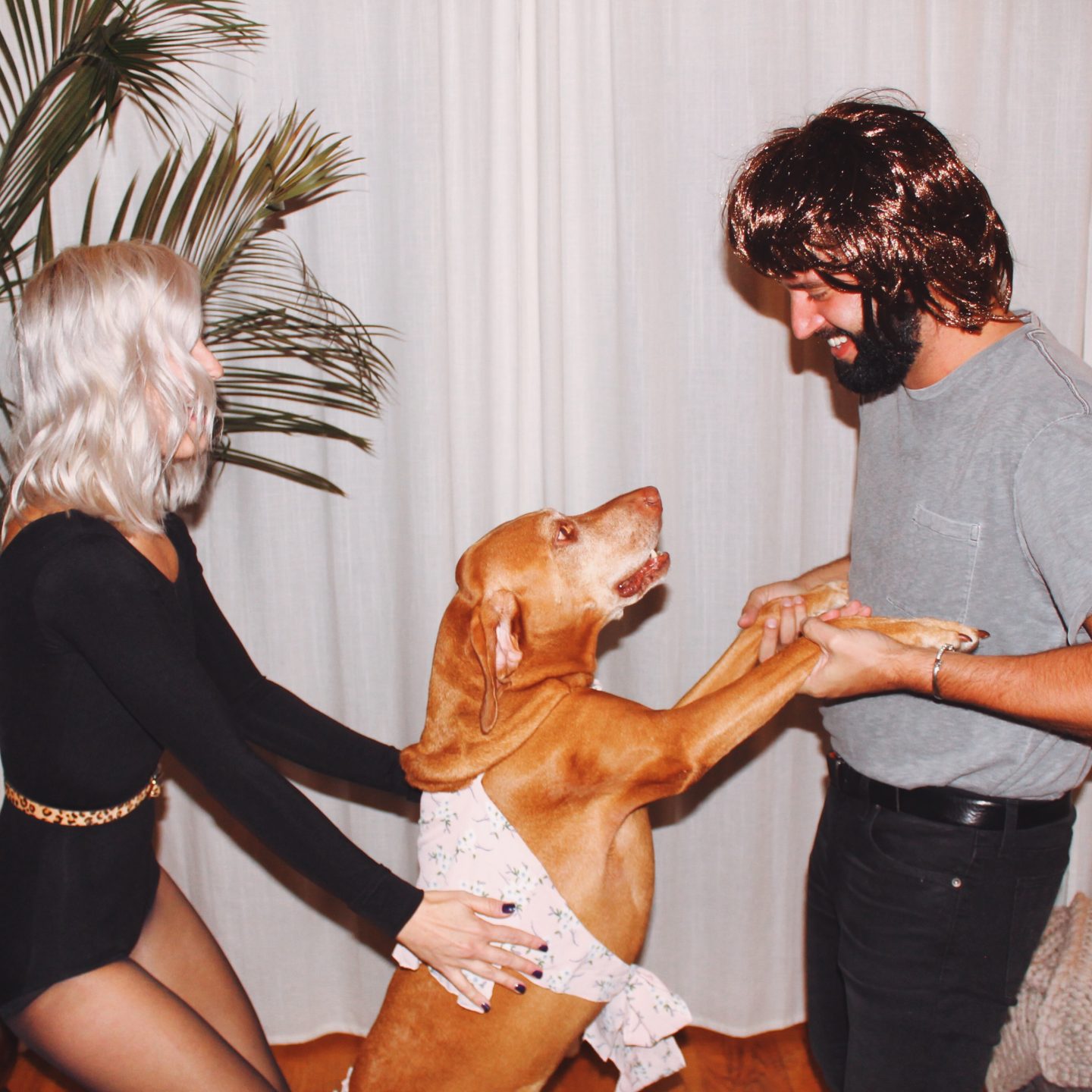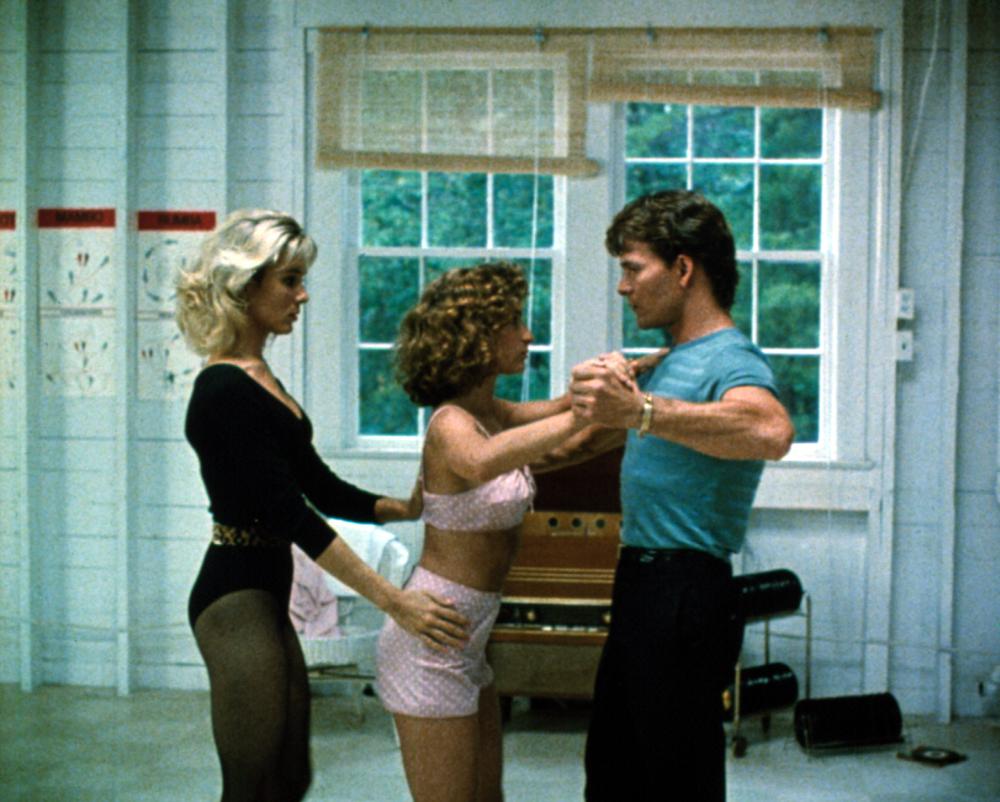 Do the three of us actually like to dance together? Yes, yes we do.
Is it weird? Probably. Do I care? Not really. It usually involves a Friday, a few glasses of wine, and Harlow basking in all of the attention.
I'm aware that 99% of people do not encourage dog dancing (or jumping on people, whatever) but in our house, it's celebrated. *Unless guests come over at which point Har is told to mind his matters (which doesn't usually work, so if you ever come over consider this your warning.)
So this past summer when I was watching Dirty Dancing and this scene came on, I had a moment of, "omg, this has to be our Halloween costume this year."
And then I forgot about it until last week when it was nearly too late, but thank God for Amazon.
I ordered: a black leotard, Har's two piece pink set, Chris's wig and voila, we've got Baby, Johnny, and Penny. Or something like it… Never mind that Chris's wig didn't fit at all, Har's set was just a little bit loose, and the pantyhose I bought at Target kept poking out the bottom of the leotard (don't look too close) we pulled it off as best we could.
We danced, we laughed, we didn't put Har in the corner. It really was the time of our life.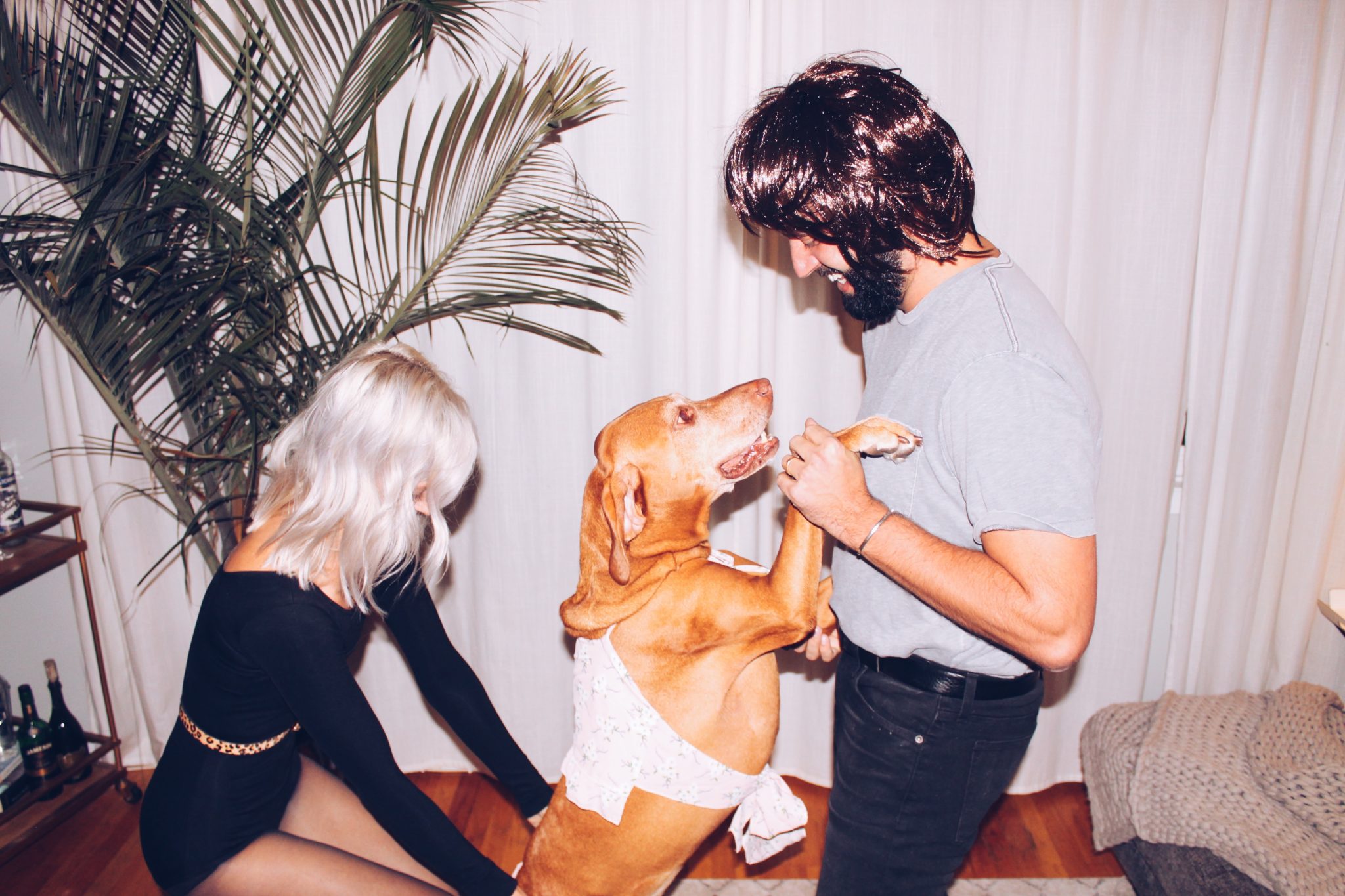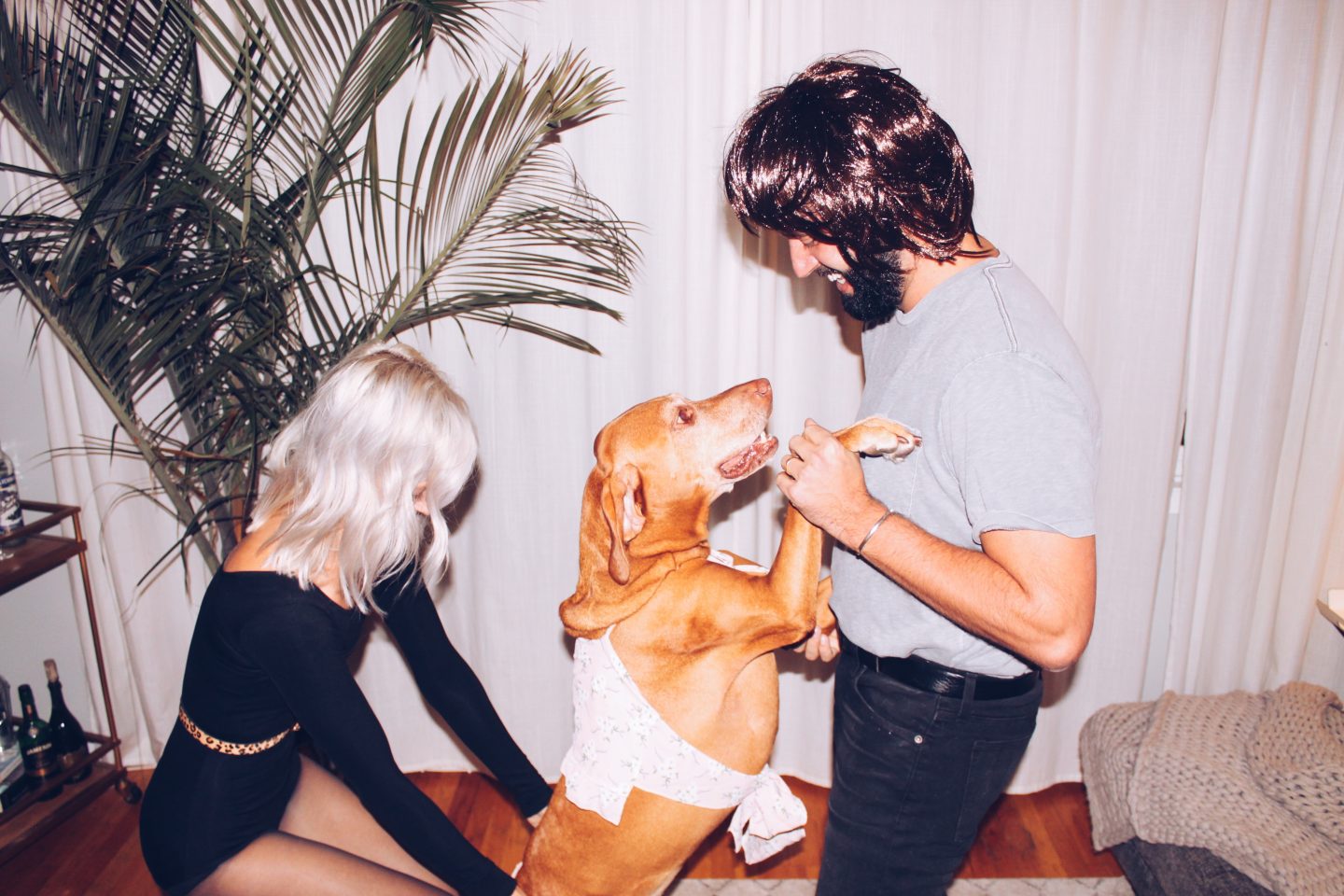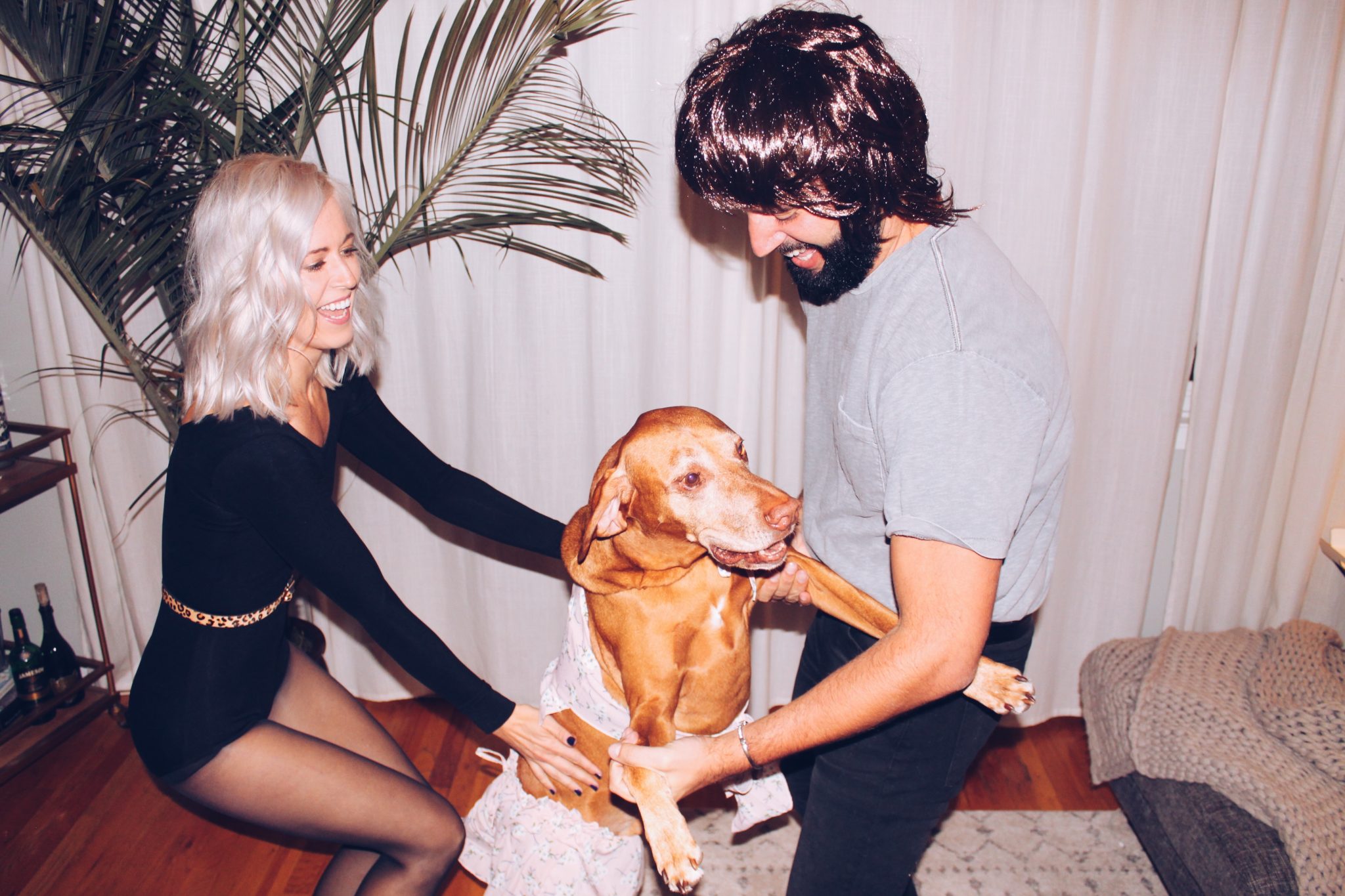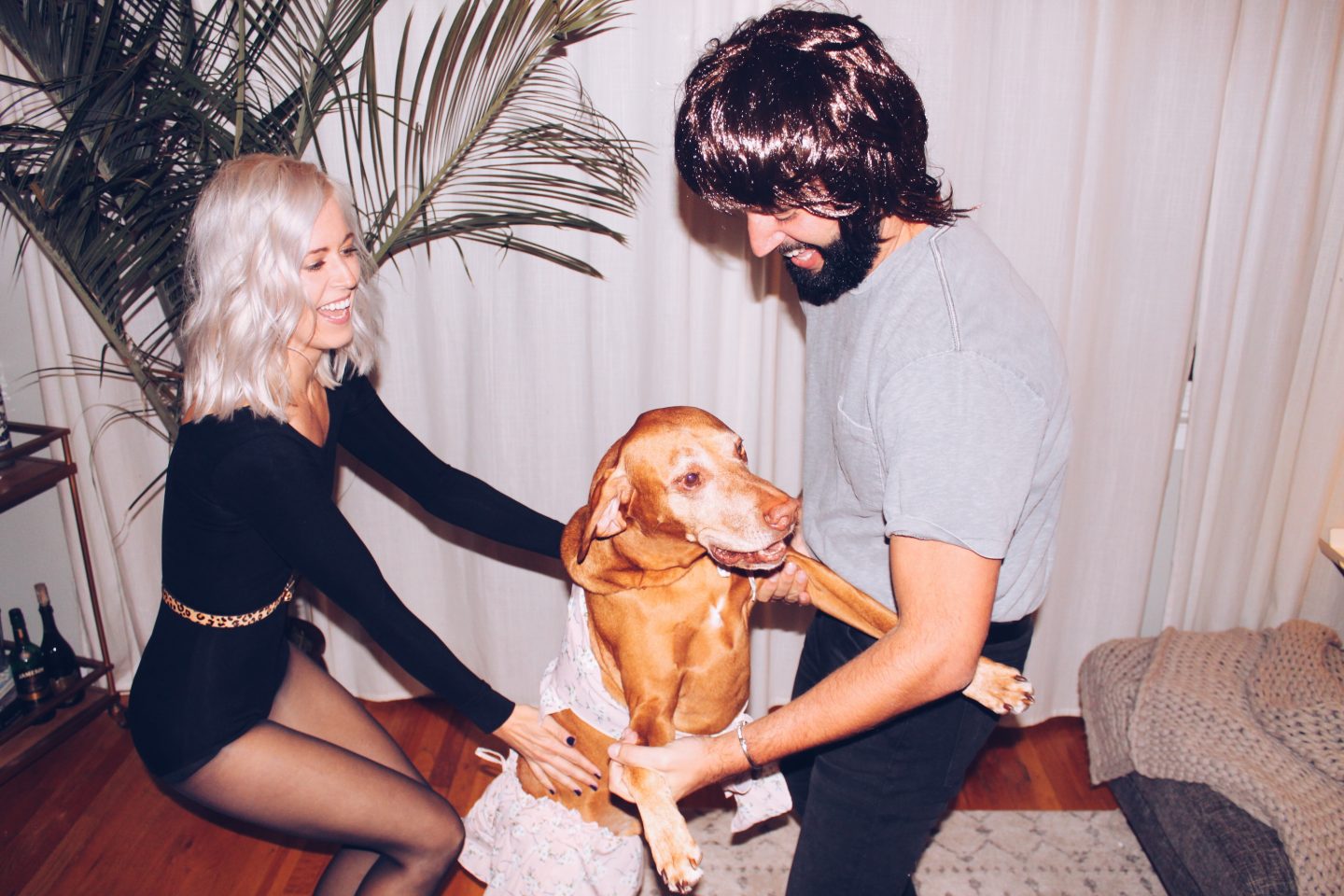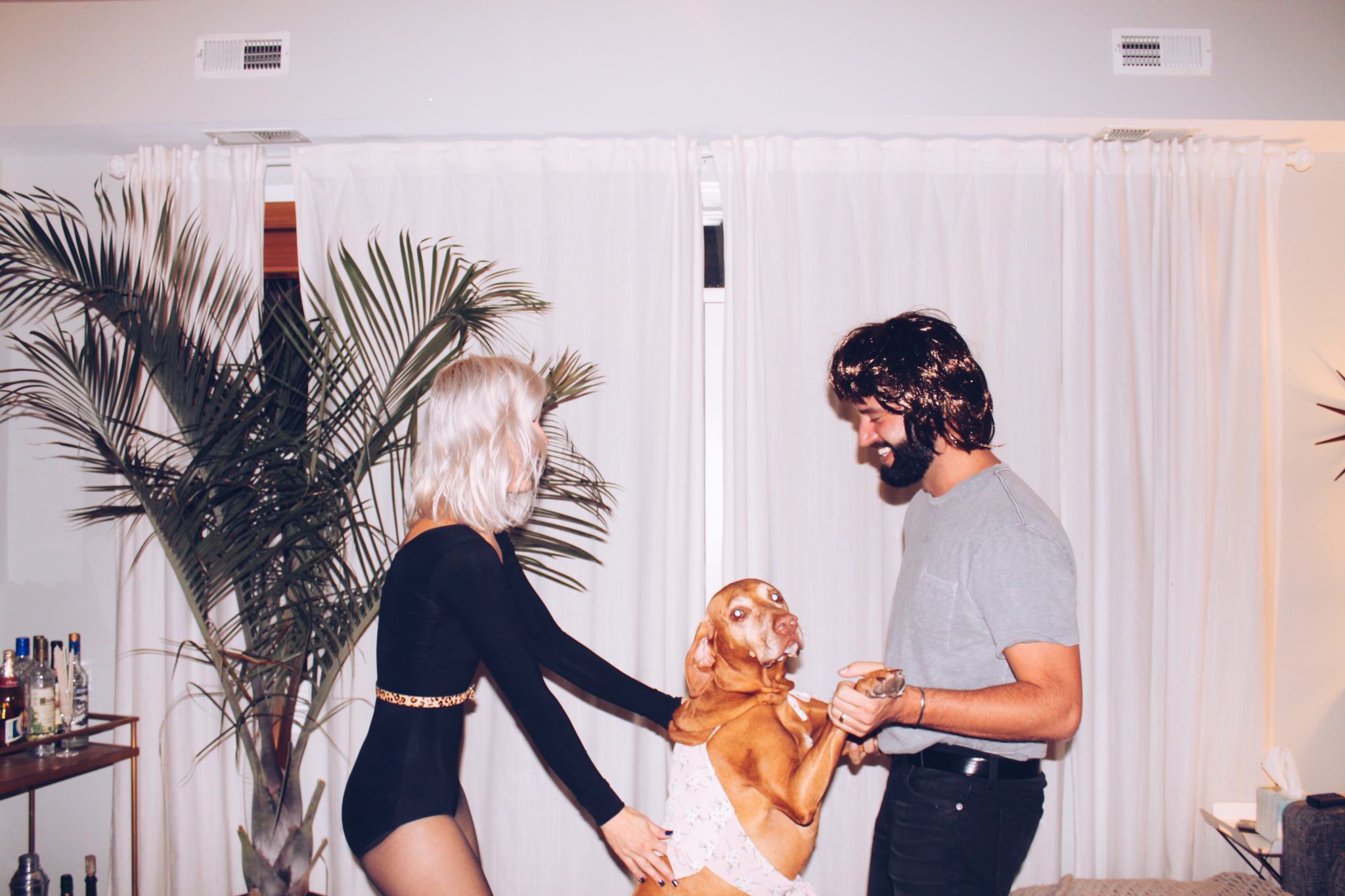 The face of a pup who's thinking, "these two have officially lost it…" 
Now three quick things then I have to go!
A TSHIRT PLUG! Use the code SPOOKY to get 15% off your entire purchase– but only for today!
Now a dog food plug! Har's been trying The Farmer's Dog for almost a month now and he LOVES it. I actually have a lot to say about it, so I may write a full review post soon (says the lady who has a Pinterest board devoted just to homemade dog food she's never actually made…) For now, this is a lot faster and easier. If you want 50% off your first two weeks just click here.
I'm going to New York tomorrow to celebrate my mom's birthday and I'm so excited!! And guess what… I get to go to SNL!!!!! I was going to try to be chill about this, but as it turns out, I have zero chill about finally getting to go a show I have been dreaming about since I was a child.If there's any chance I can sneak on stage after all of the celebs have gone to the after party, I will. Because just for once in my life I want to stand up there and shout, LIVE FROM NEW YORK IT'S SATURDAY NIGHT! Is that too much to ask? I don't think so. Wish me luck!
And HAPPY HARLOWEEN!!!
*affiliate link used.