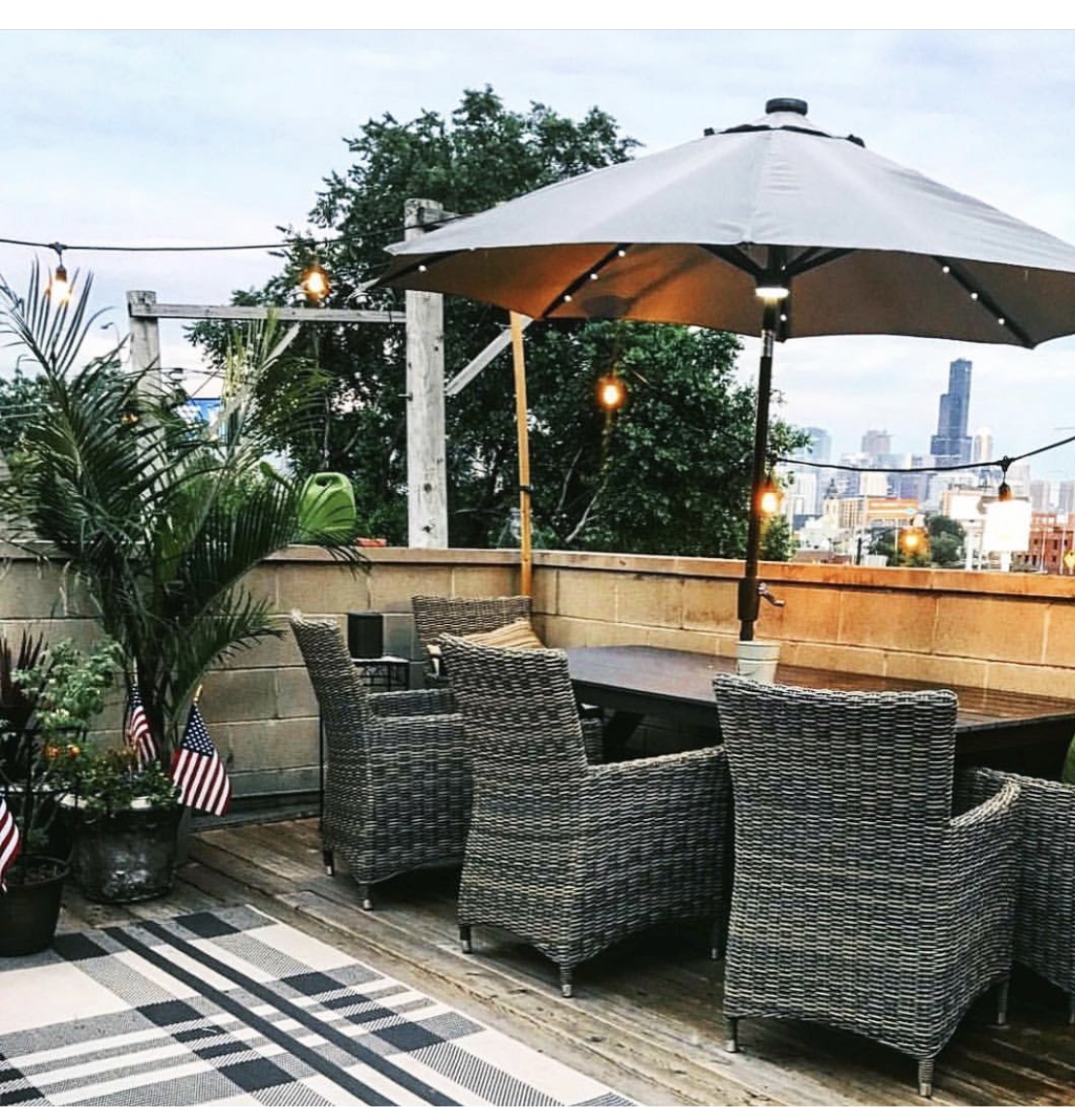 The time has come.
This weekend we're cleaning up our outdoor spaces and sprucing things up a bit! We're doing some rearranging on the rooftop and bringing in some new rugs, decor pieces, and plants. Lots and lots of plants!
I read in a magazine that when designing your outdoor area you should think about it as bringing the inside out, so like another living room, just outside. Everything should flow and have a place. Not a mind blowing idea by any means, yet it blew my mind. 😛
I've stopped buying stuff "just to buy it" and have put a lot more thought and care into our rooftop because it's where we spend the majority of our time in the summer. You can find me out here every night after 5:00 with a glass of wine and Harlow on my lap.
*affiliate links will be used.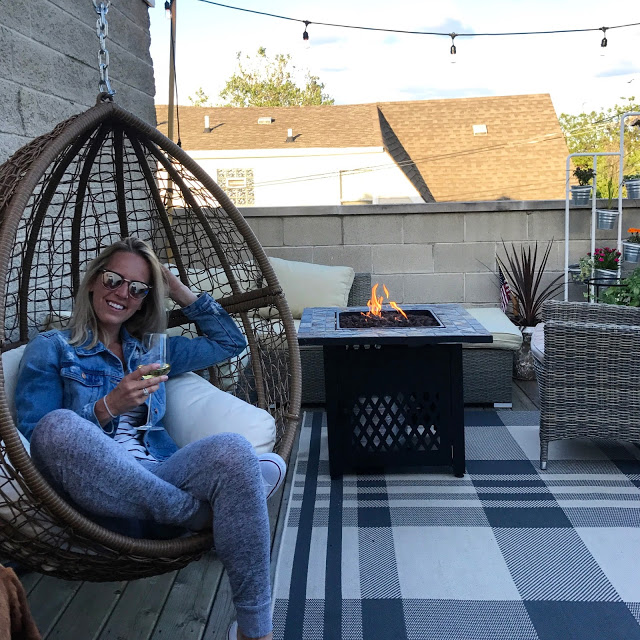 Egg chair found here.  Wicker dining set found here.
I feel like Target knocked it out of the park this year with their patio collections so I've been going there daily to get ideas. The only downfall is that a lot of people seem to feel this way, so I've noticed the stores are pretty picked over already. Anyone else having this problem?
They have up to 25% off patio furniture this weekend, fyi! Online only, use code BLOOM. I may go a little nuts on the frilly stuff like pillows, blankets, and tabletop.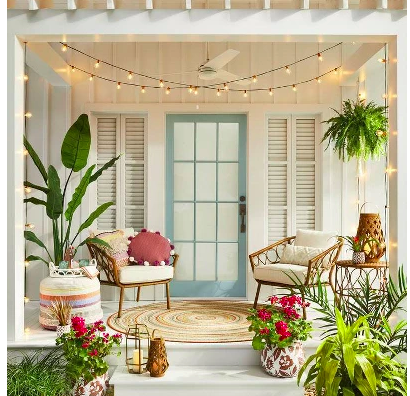 Another great place I love for outdoor decor is Hayneedle. That's where we got the majority of our rooftop furniture and our kitchen deck furniture. They have good prices and quick delivery!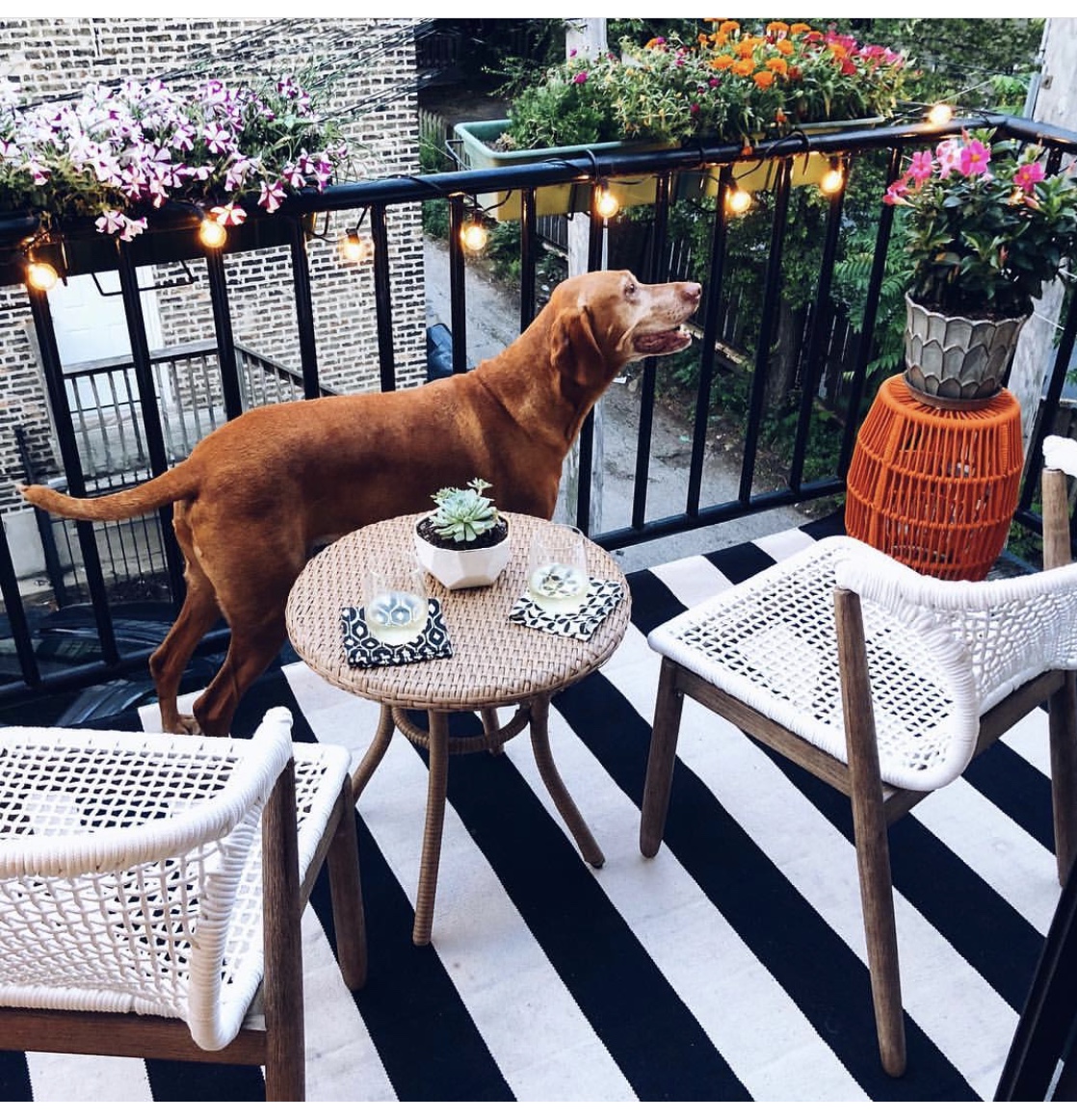 Striped rug found here (for less than $85!)
If we were getting a new table, I would be all over this one. I love the mix of colors going on here.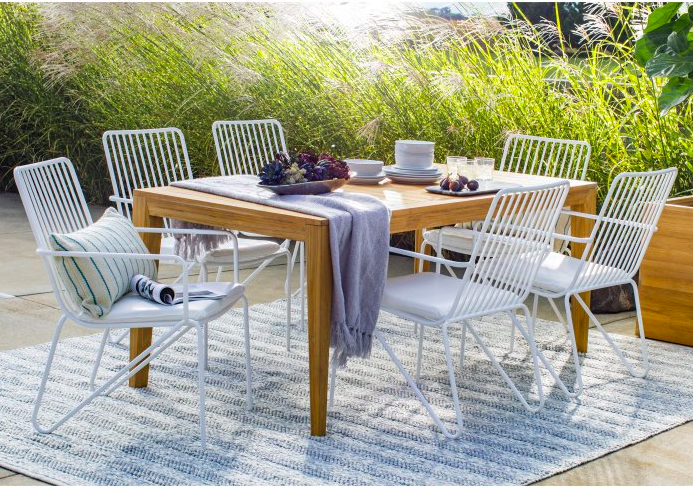 And when I want to splurge a bit, Cb2 has several great pieces and accessories that I love. Right now they have up to 30% off furniture and 25% off planters. I learned the hard way that planters should be brought inside over the winter or they could crack and shatter… Rip planters from 2018.
This look would never do well in Chicago but it sure is fun to dream about.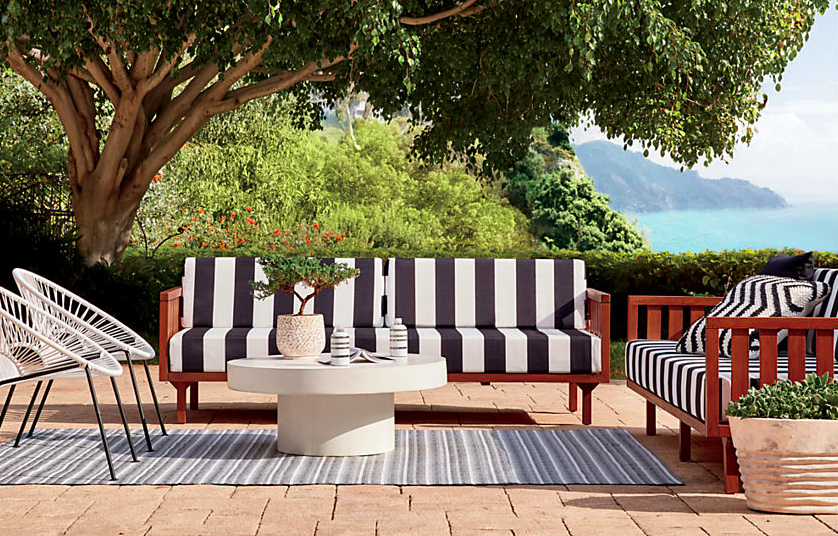 Other outdoor sales:
Amazon! (Where we got our fire pit.)
West Elm (up to 40% off right now.)
Wayfair (up to 70% off.)
Overstock (extra 20% off select items.)
That's all I've got for now. Have a great weekend! Going to be 40 degrees here so those plants might have to wait after all…