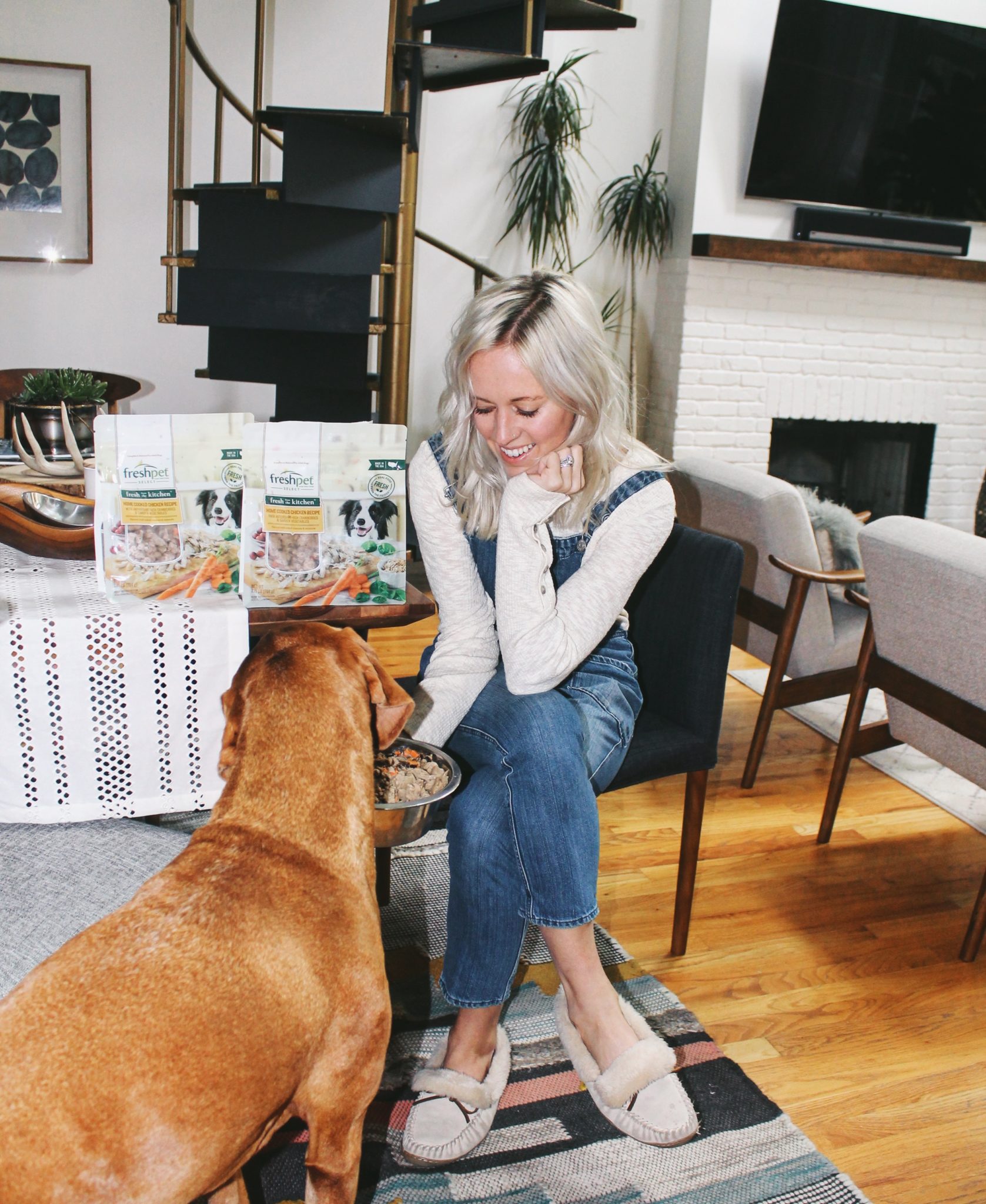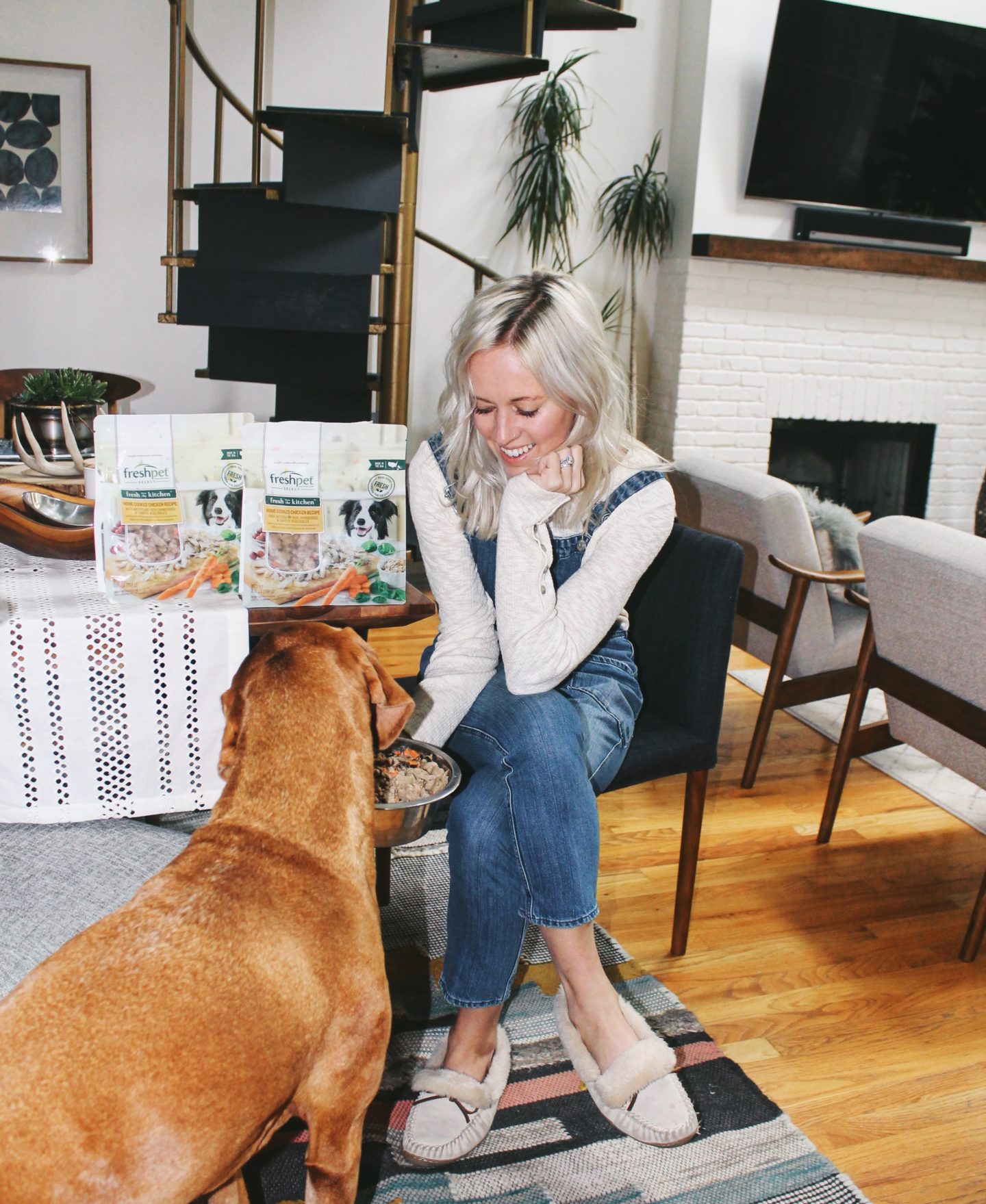 *sponsored by Freshpet
It was almost nine years ago to the day when Harlow joined our family. I got him as an anniversary present for Chris and right from the start we didn't want to do anything but hang out with our new pup. We'd go out for dinner and rush home and I remember thinking, I wonder when this, "we have to leave gatherings early now because we want to be with our dog," phase will wear out? As it turns out, for some of us lucky ones it never does wear out. It only gets worse (but in a good way.)
After having Har for about six months I realized I had to find a new job. I couldn't stand leaving him for such long hours. And so I found a job that allowed me to work from home. Now we were able to spend every hour of every day together! And thus my attachment issues began. 😉 Or I guess I could say grew.
When he was a puppy I rushed him to the vet about every other day certain something was terribly wrong. One day I thought he was choking and couldn't breathe. The vet reached in and pulled out a layer of dry cereal caked to the top of his mouth… Oops. I still don't know where he got that cereal. Another time I thought his gums were "too red" and the vet immediately recognized that he'd eaten lipstick. Another time he had taffy stuck to his teeth. The list goes on… He got into a lot as a pup.
We've lived with Har in several states and have taken him to see several vets and the question I've asked every one of them is this- "How do I ensure he lives as long as possible?" Their response? Be cautious of the food you feed.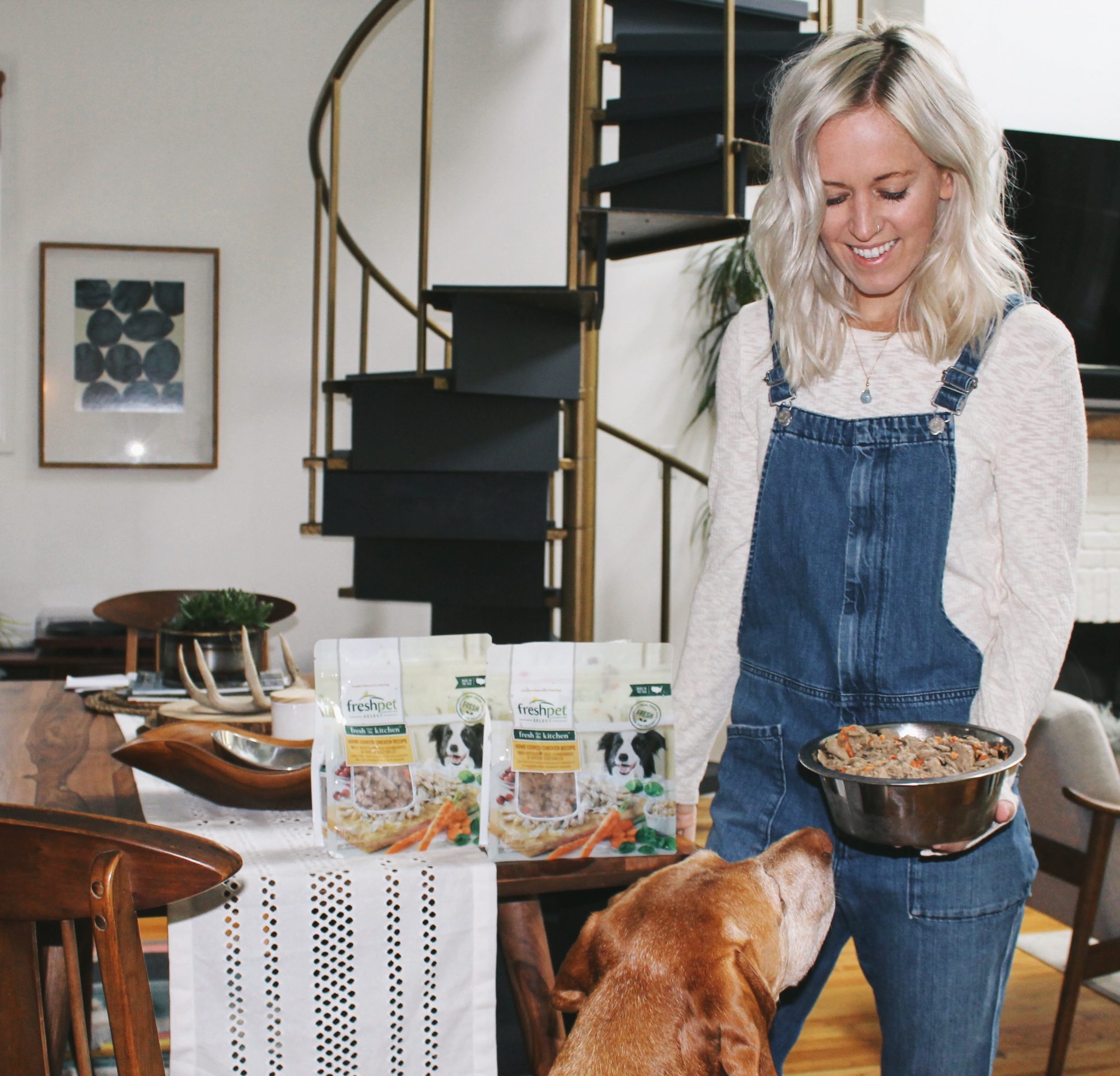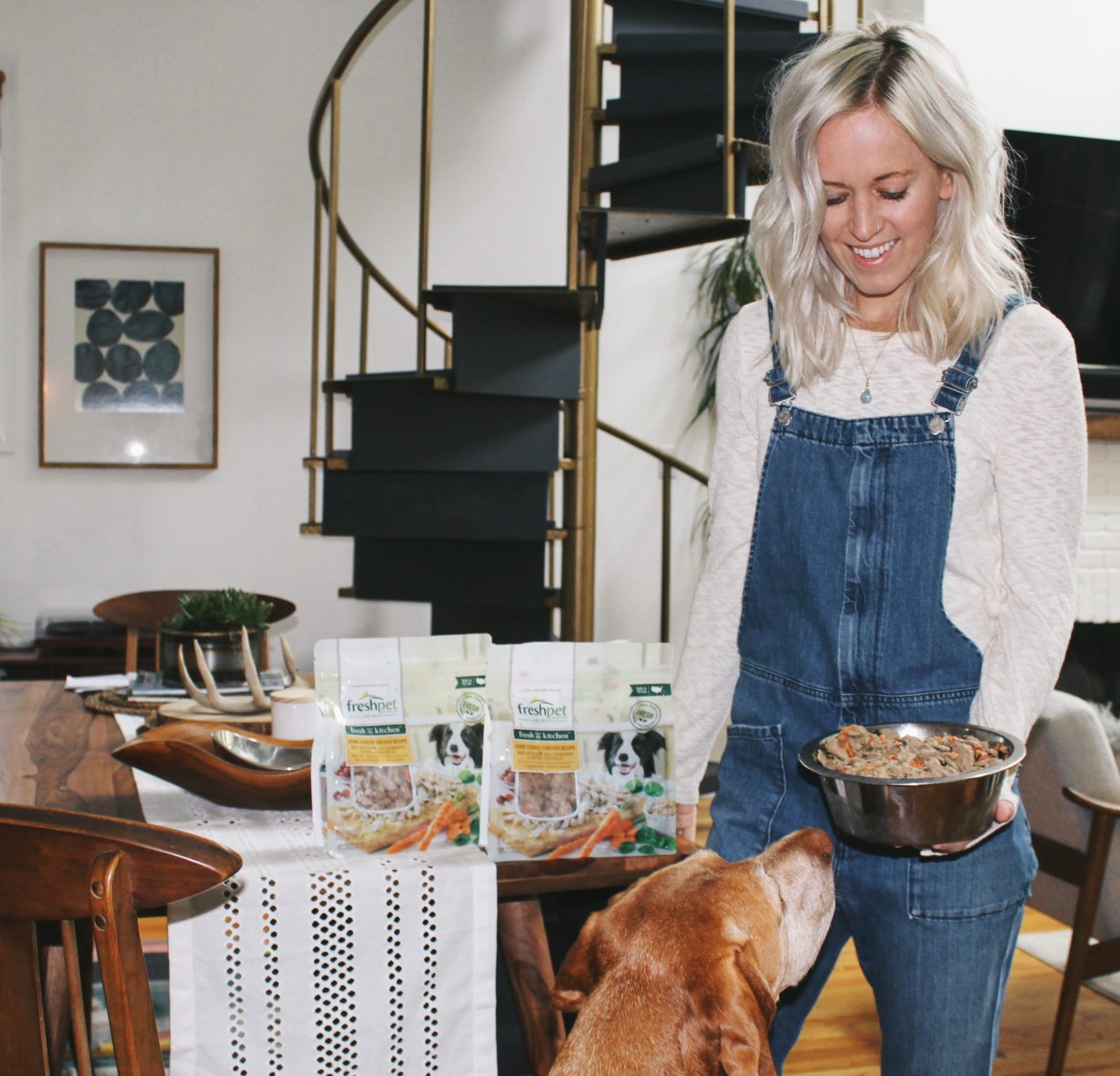 I started with Freshpet per the suggestion of Chris's mom, another very obsessed dog person who's opinion I trust. And now he's been eating it for years, so when we got the chance to do this collab I was all over it. And Har was all over the Freshpet box that was delivered to our home in his name. 🙂 I keep it in a container in the fridge and I like that I can actually see the ingredients and know exactly what Har is eating. It's nutritious and fresh and Harlow goes nuts when it comes out.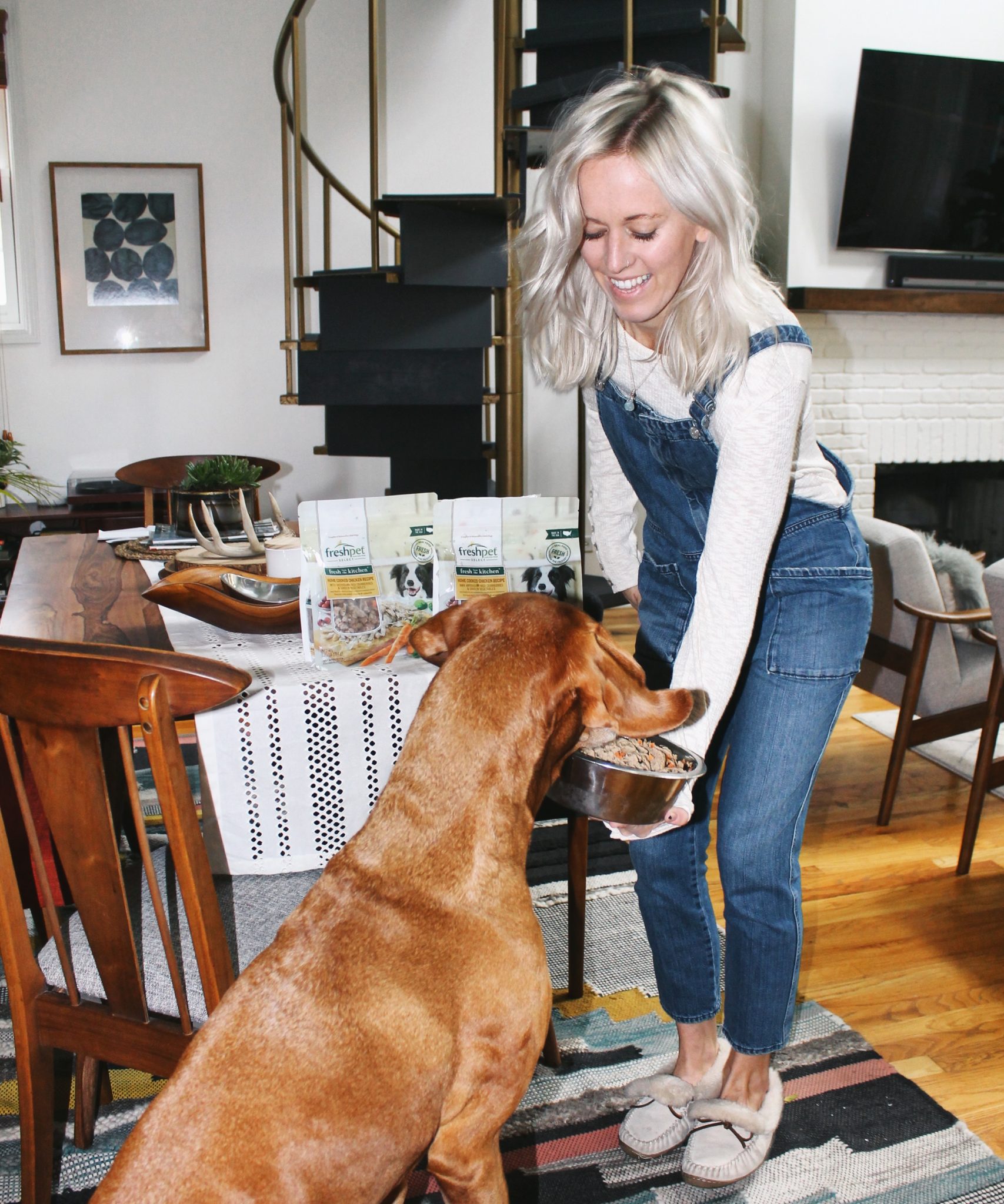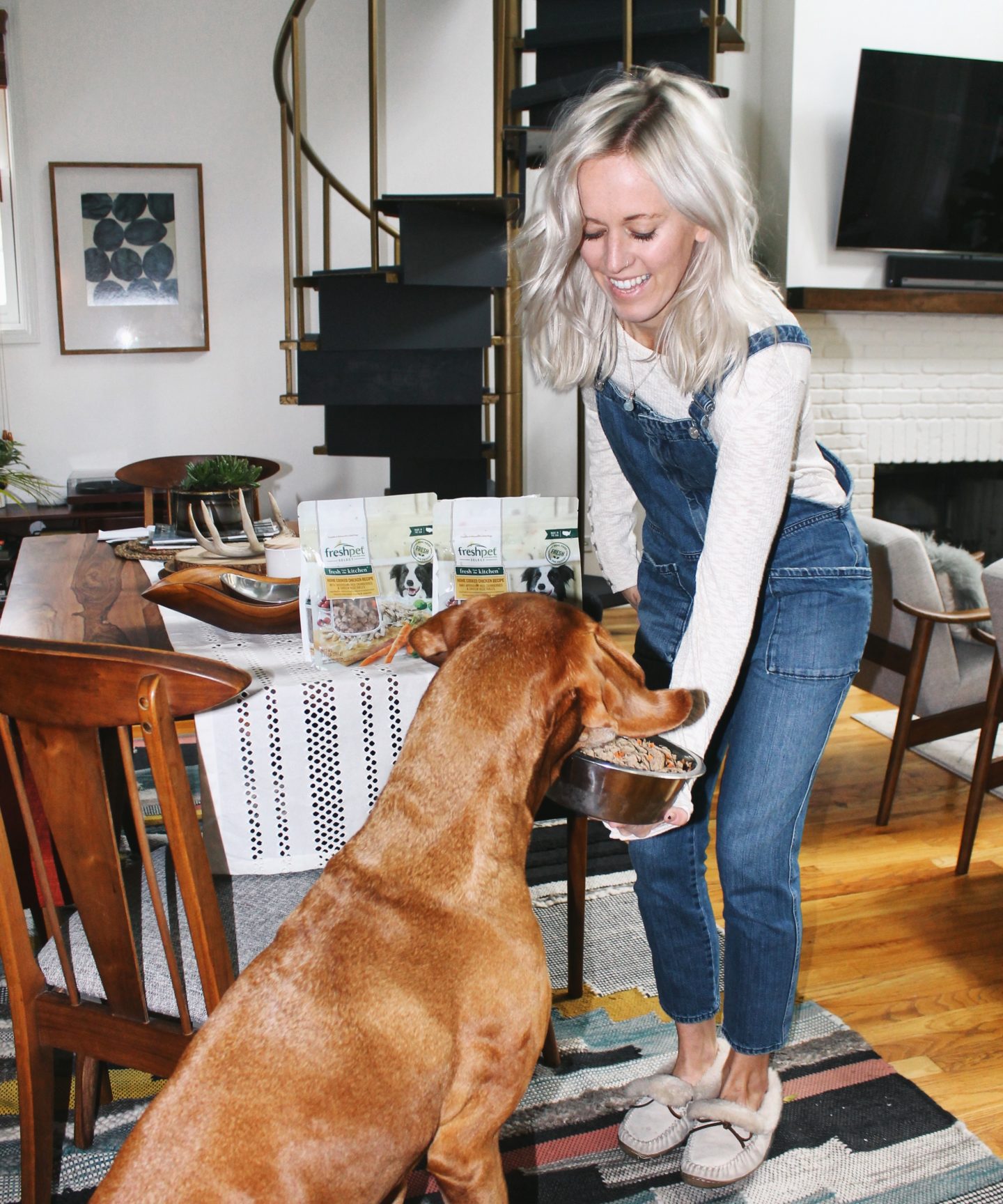 Have you tried refrigerated food for your pup? If you're curious about giving Freshpet a shot, you can find a store locator by clicking here.
Now please enjoy more photos of Harlow being a diva because he sees his favorite food in front of him. (And yes he sits at the table to eat. Why wouldn't he?) 😉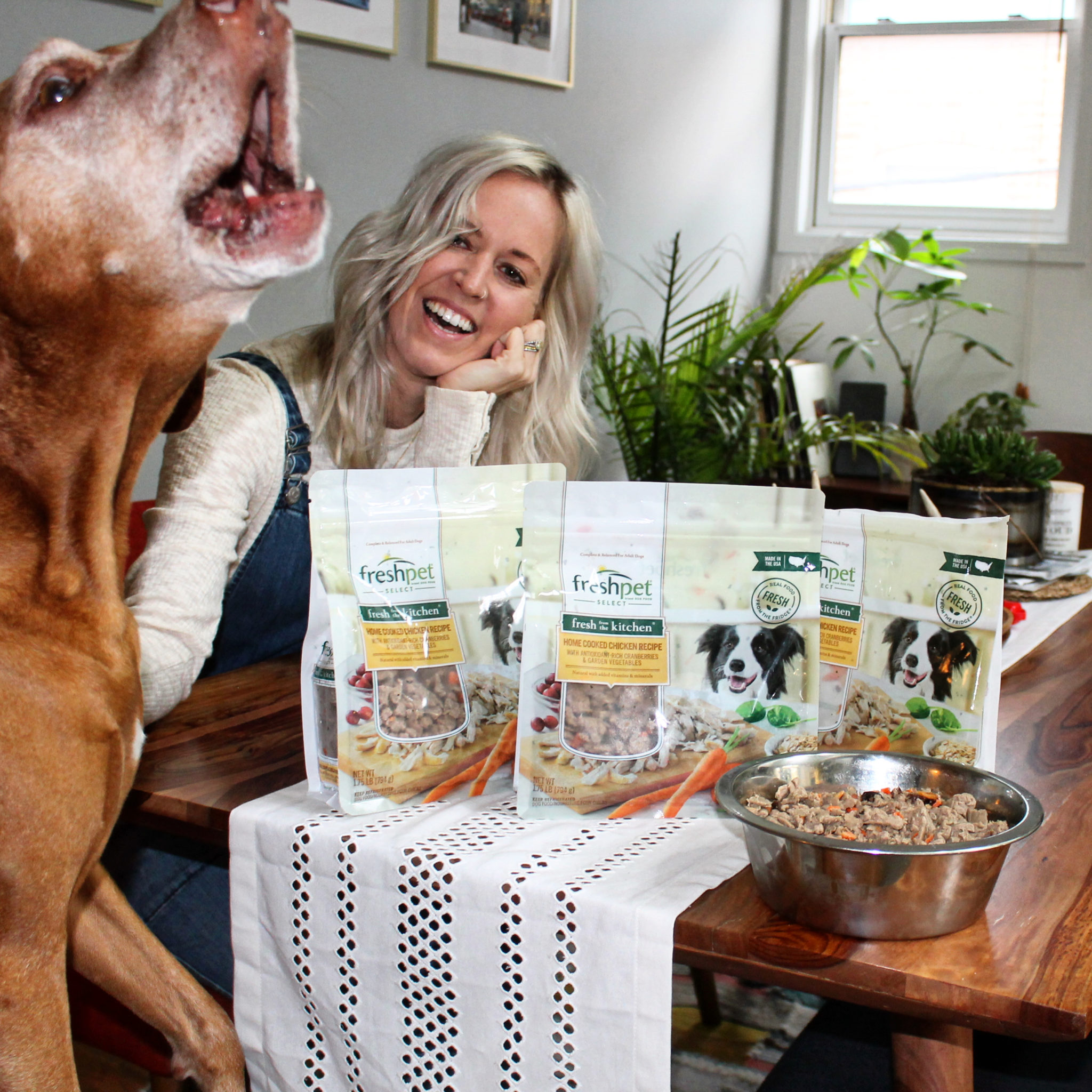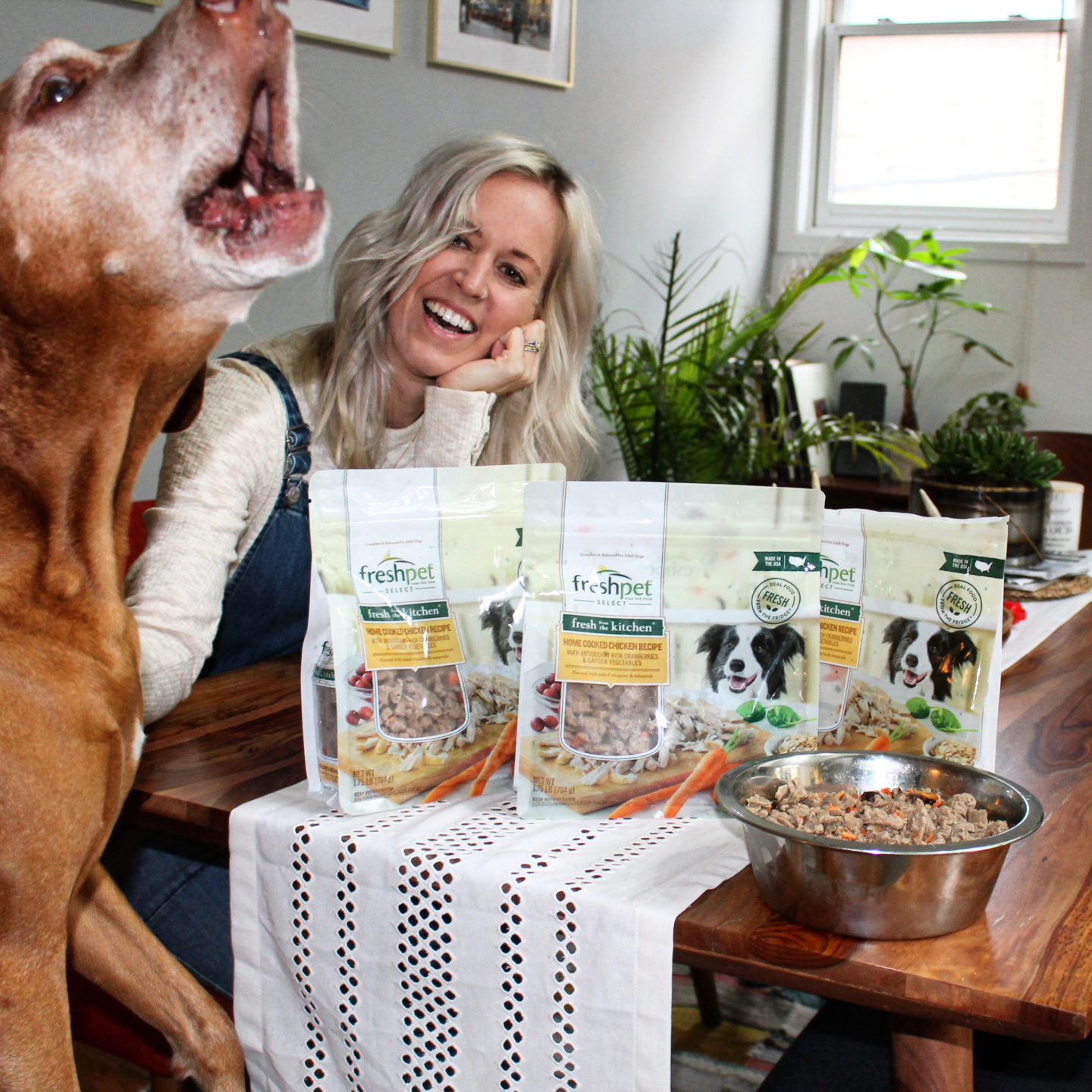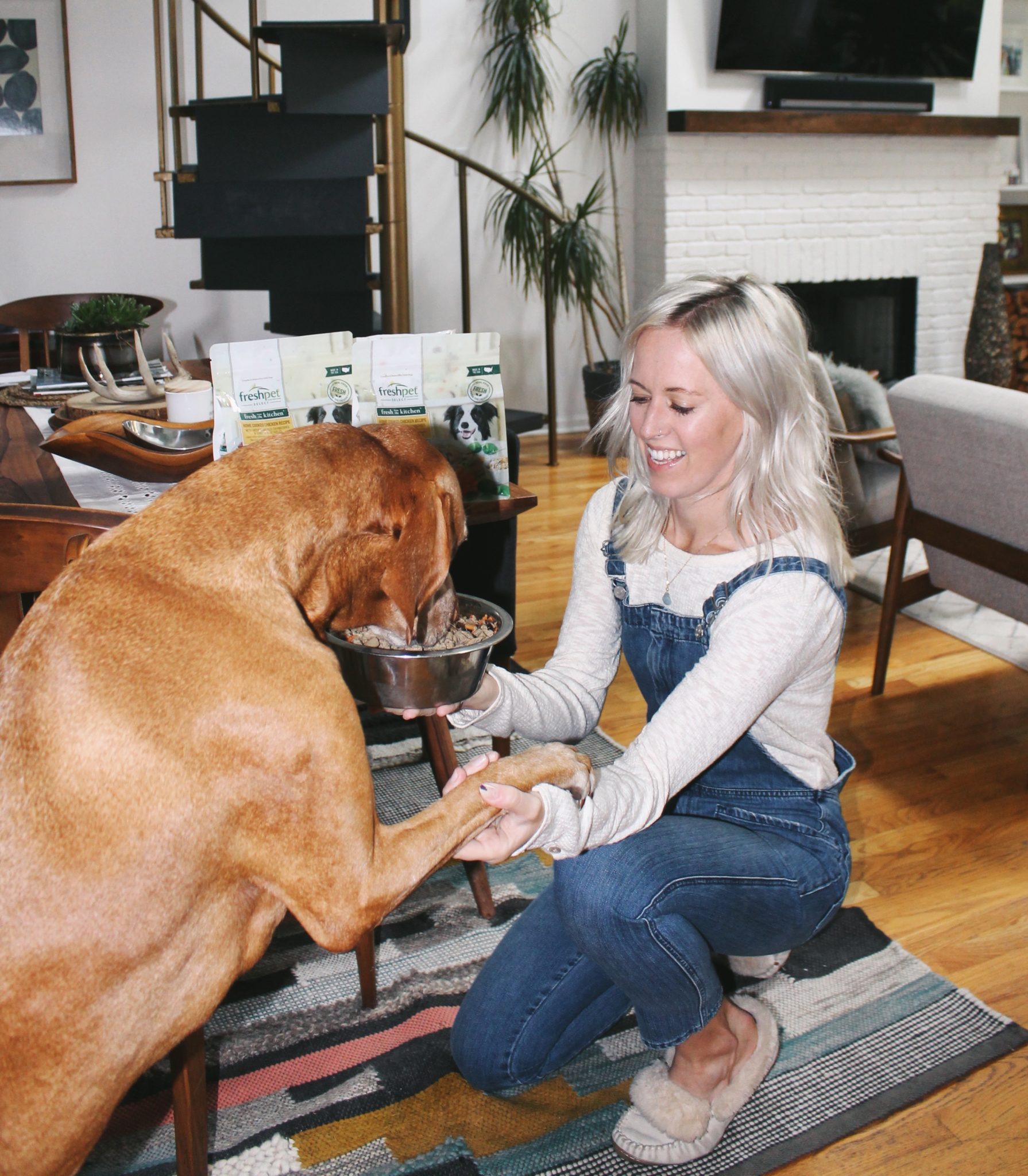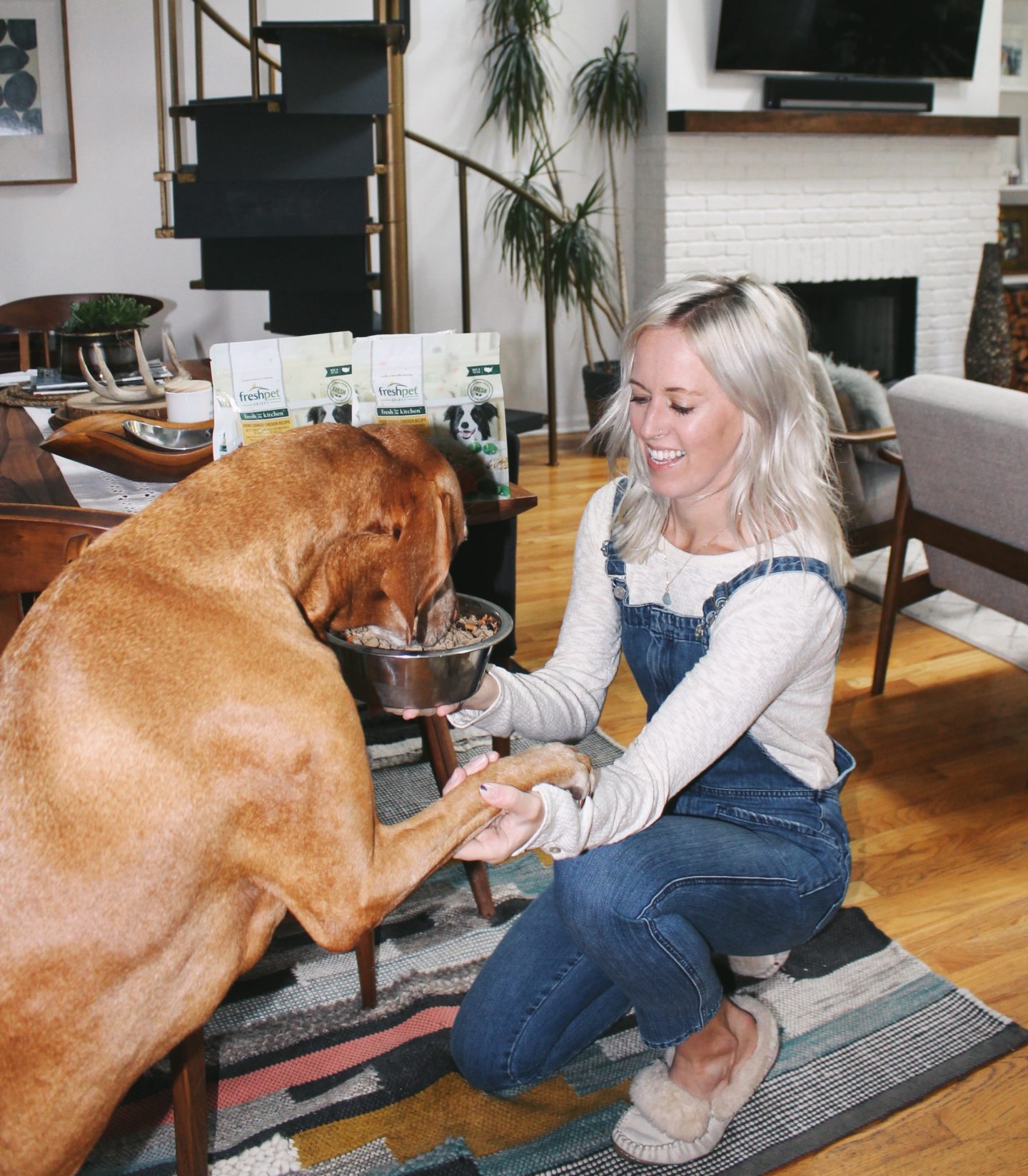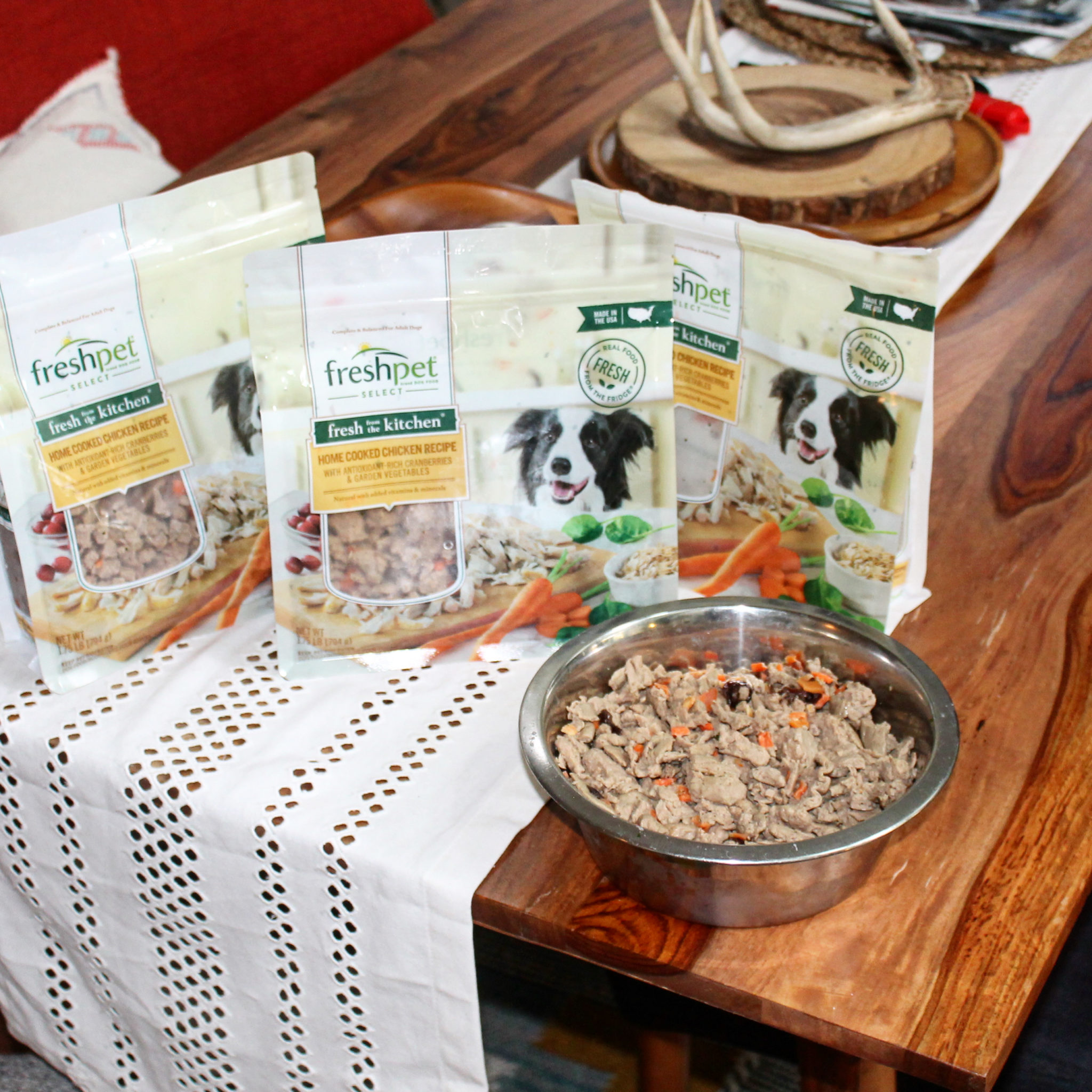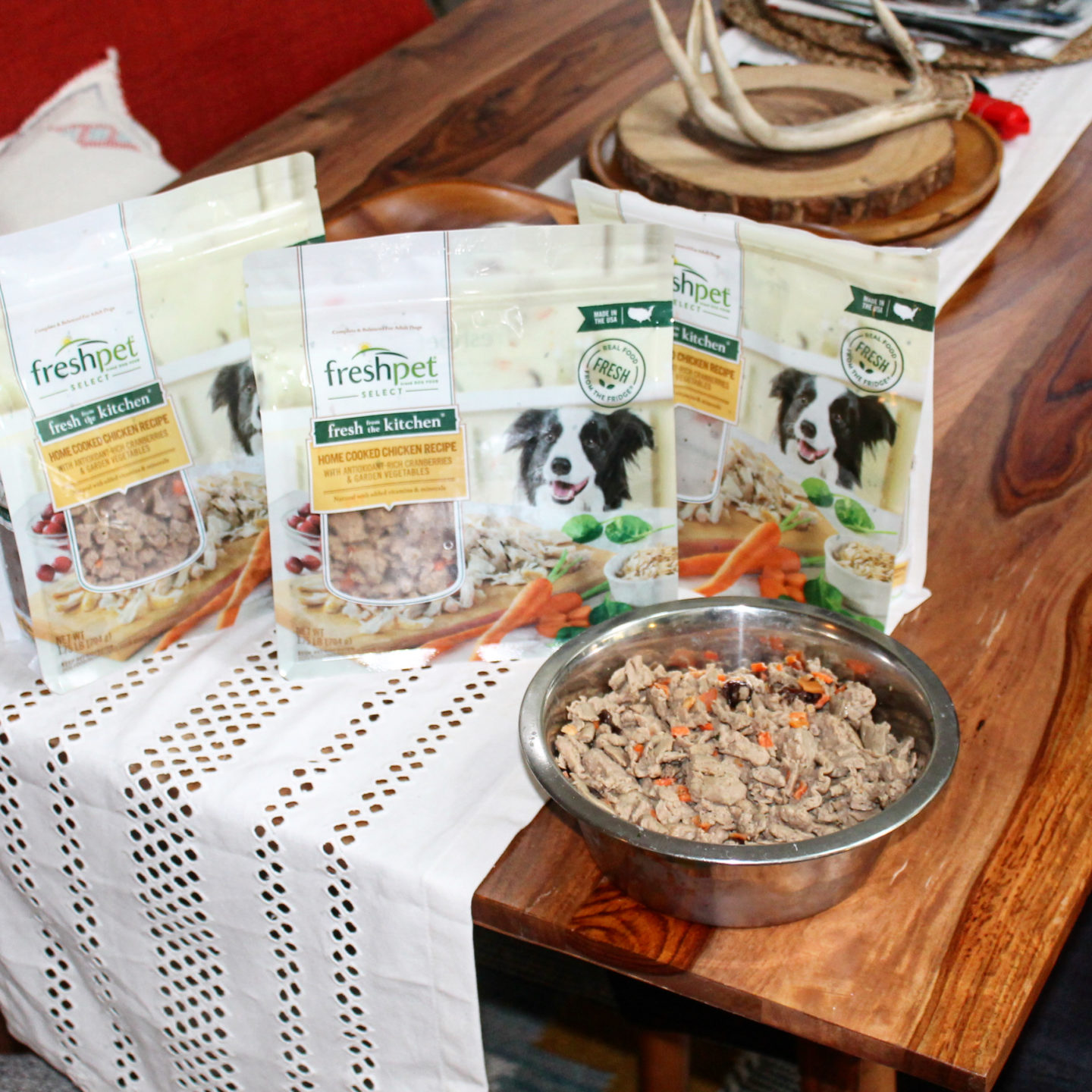 Huge thanks to Freshpet for making great food and making Harlow's day!