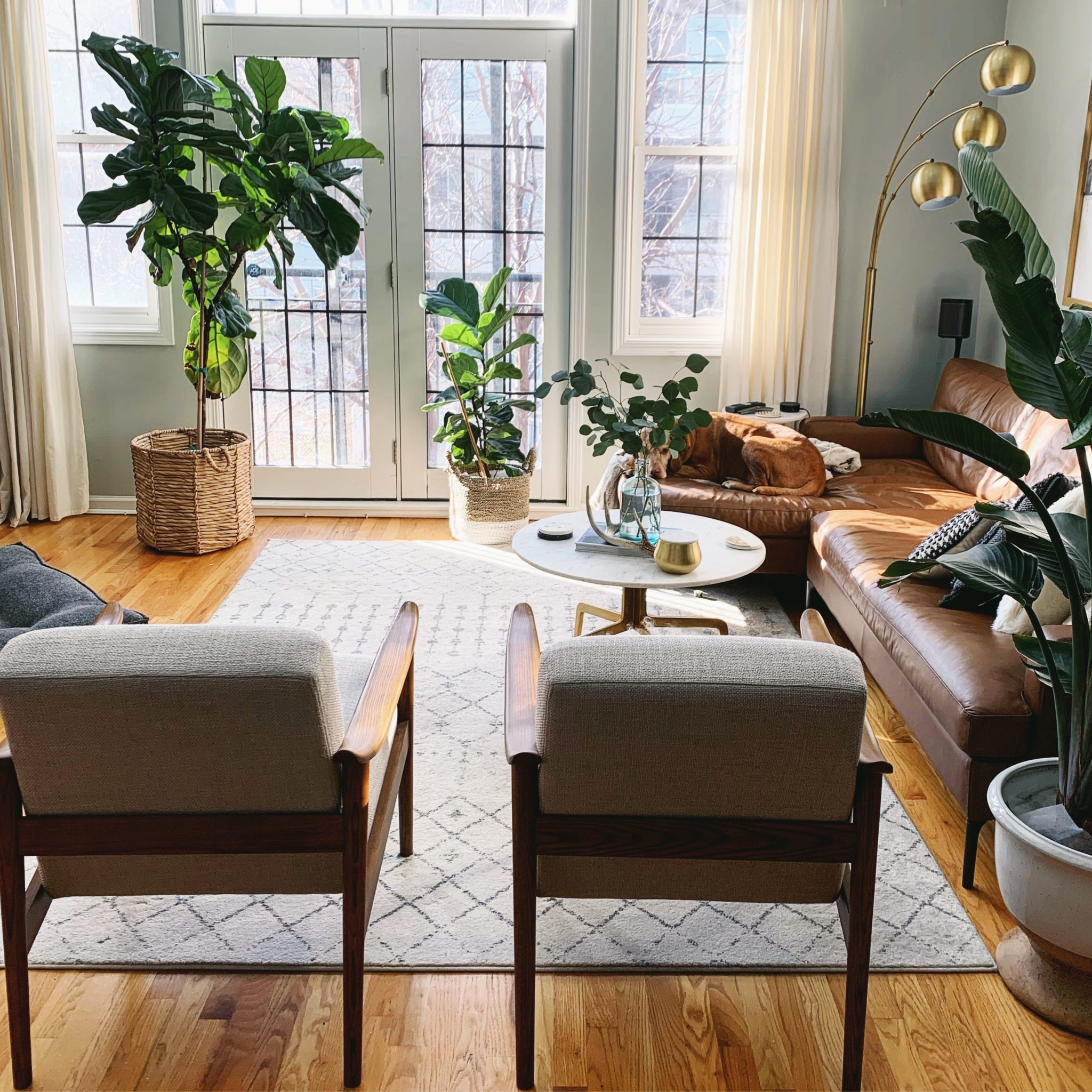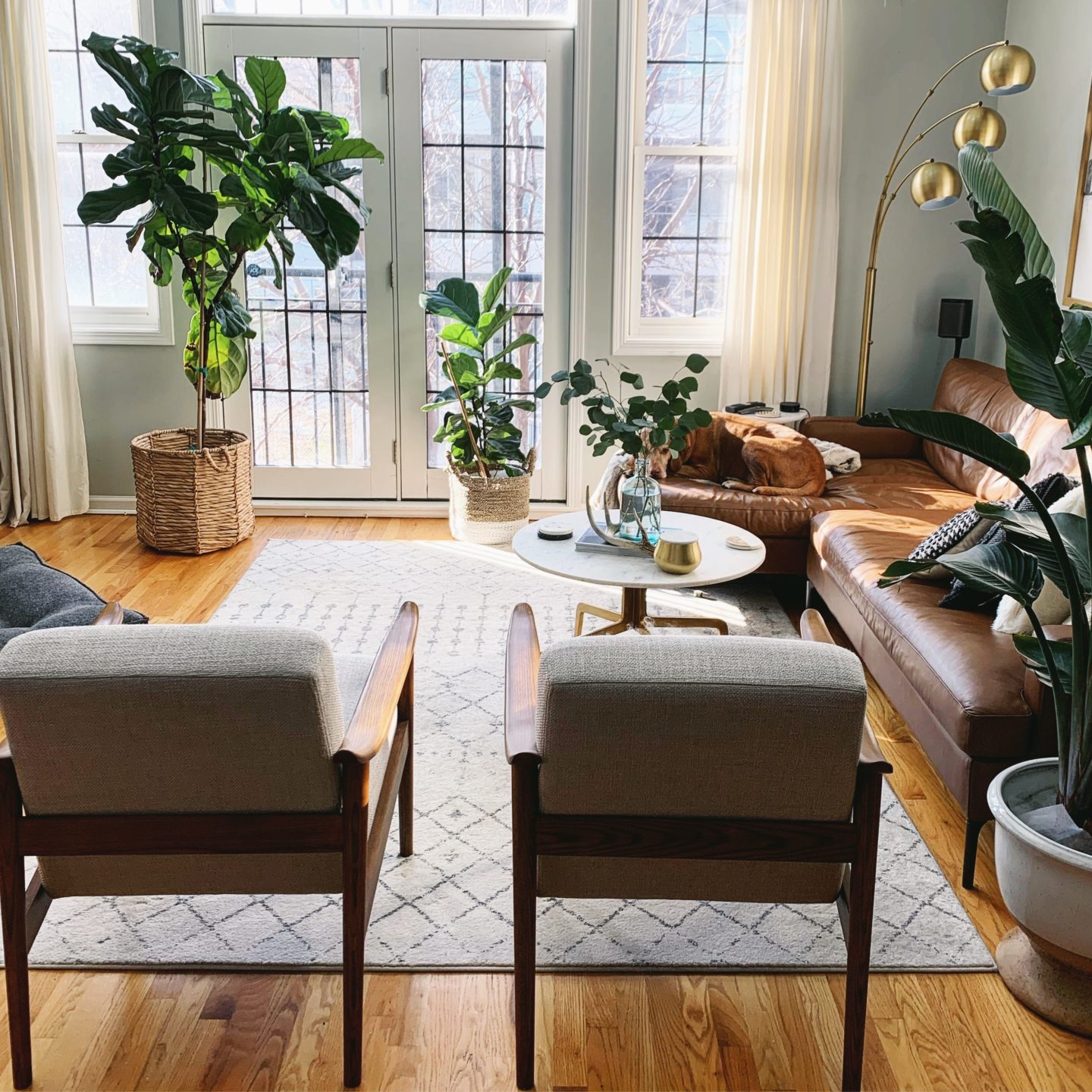 The baby Fig– (as seen above) and still going strong 1+ year later.
Baskets (for all of your new figs.)
The rug seen above. Great if you have pets or kids. 🙂
Circular marble coffee table similar to the same we have.
Mid century floor lamp– which I guarantee will be easier to assemble that the one you see in my pic.
Capri Blue diffuser– I used to buy this at anthro until I found it here. Works wonders in a bathroom! (I buy this in bulk.)
Satin pillow cases– because once my hair started to break (or fall out whatever) I was willing to do anything to keep what I had healthy. So far so good- just check out the reviews!
These sheets have 75,000+ reviews so I just ordered some for our guest room. I guess I'll find out what the hype is about!
Vintage style glass jewelry box. I have it on our dresser now and wanted a similar one from more an expensive store for forever and was more than delighted to find it on Amazon.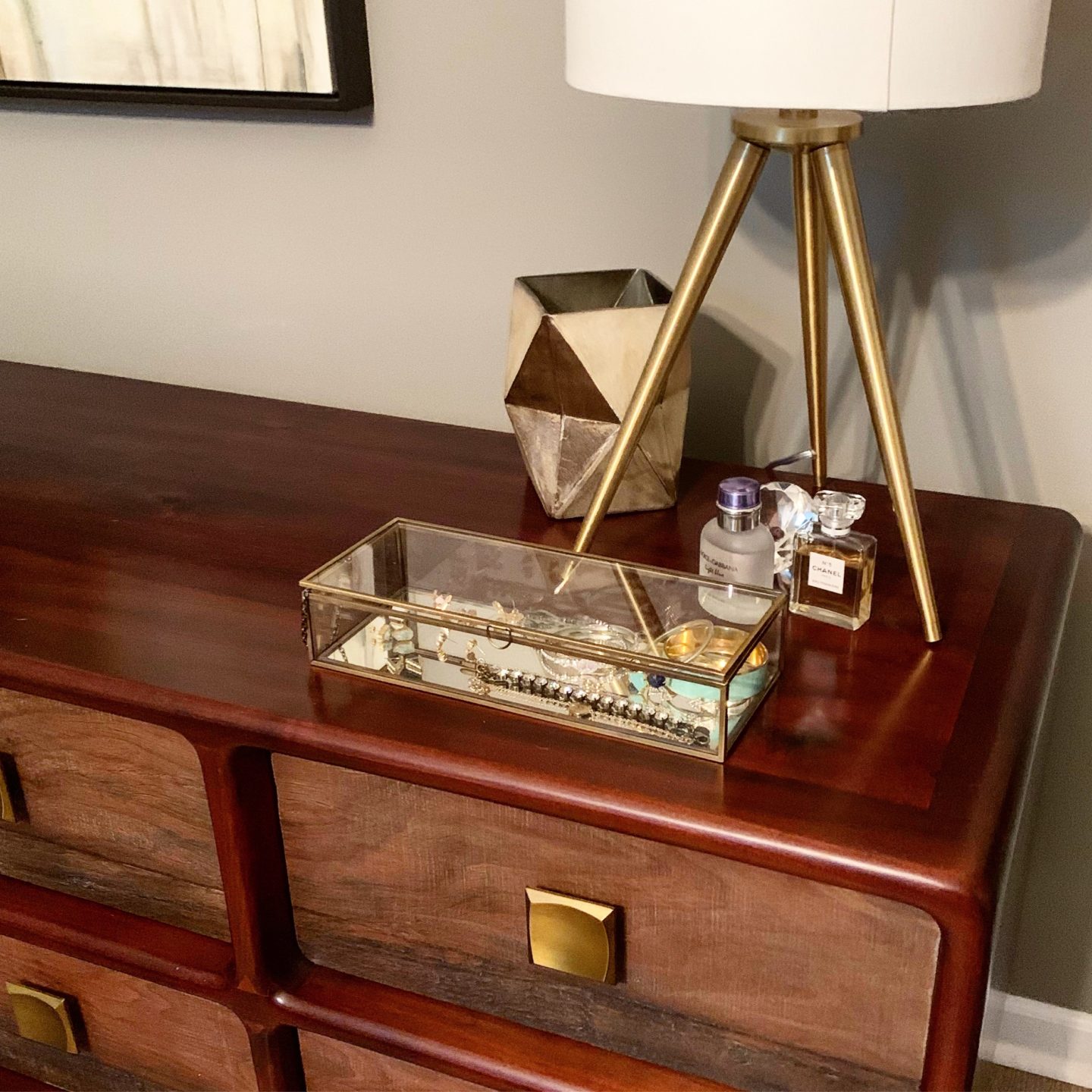 Same with these mirrored decorative trays.
This Essential oil diffuser I just ordered. I've heard animals can have mixed reactions to essential oils, so I plan to play it safe with lavender.
For The Kitchen: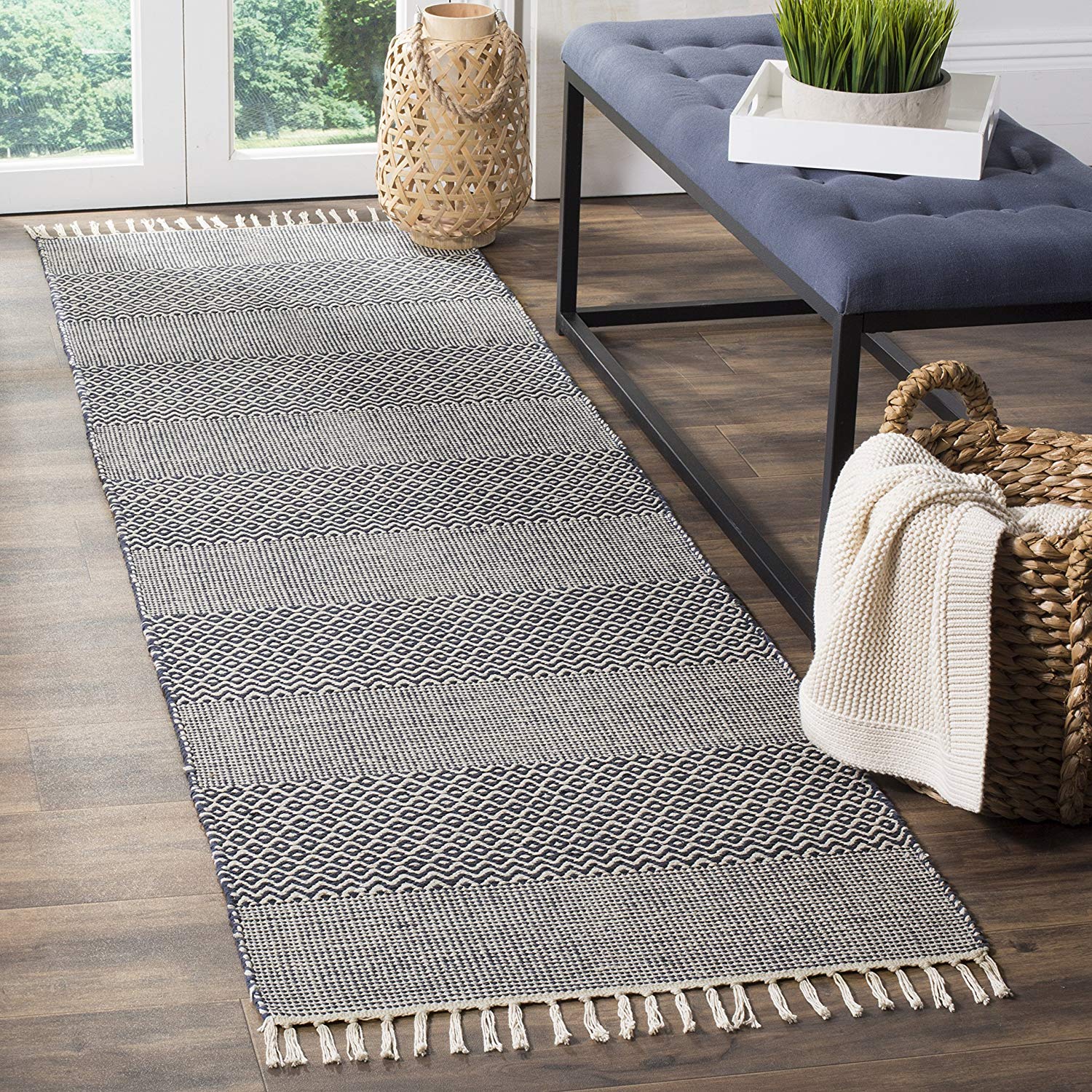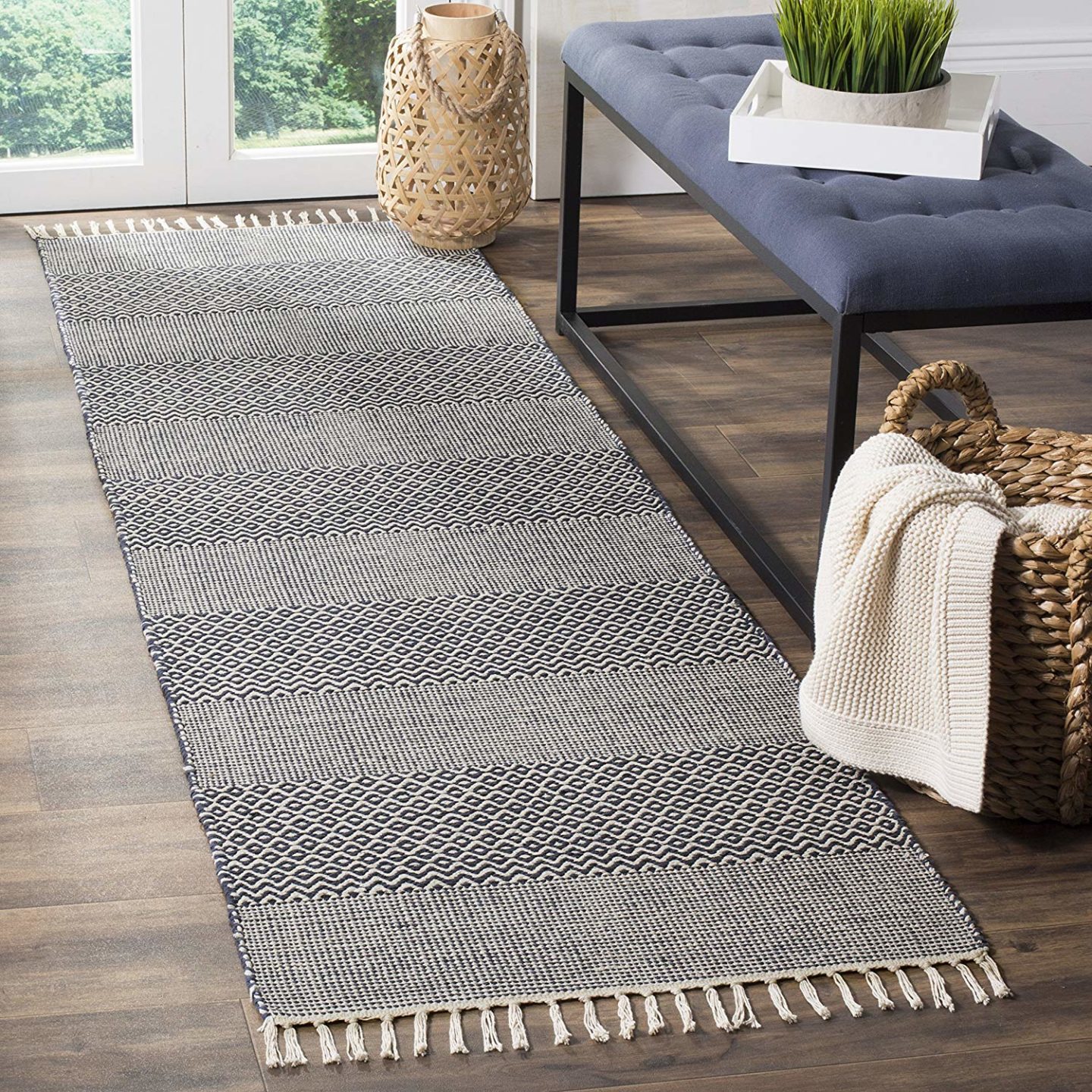 We have this rug in our kitchen right now and for how much we spill on it, it's held up pretty nice!
This $14 coffee bean grinder– a lot more economical than the $250 coffee maker I (almost) wanted for Christmas.
New food containers– for anyone else married to a Type A person (hint: it's Chris, not me.)
Knife sharpener (this was randomly a hit at Christmas.)
THAT'S IT (for now!) Bye!