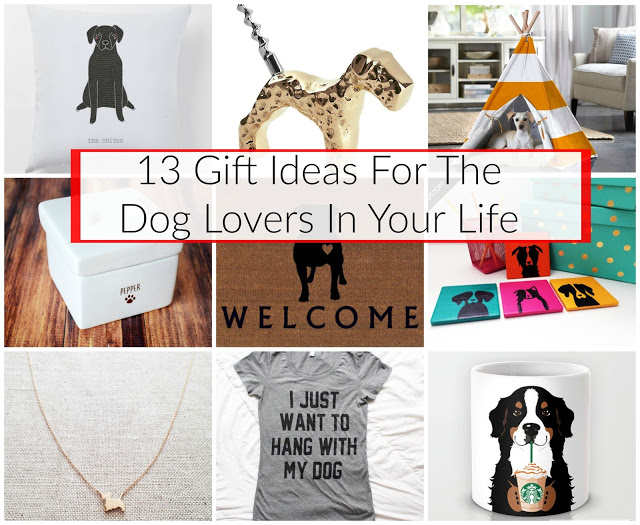 And now for a post all about dog gifts. We all knew I was going to write this post, correct? Good. It makes me happy. I hope it does the same for you.
It's my newest dog-related shirt. Yay! DOGS ARE MY TRIBE!
For wine lovers…
If you like coffee… Or mugs in general. I love these personalized mugs. (Order quick, there's usually a line!)
This necklace.
This bandana.
These coasters.
This stocking holder. Because your dog obviously has a stocking.
This welcome mat.
Yay koozies!
Personalized treat jar!
This pillow.
Pet Teepee. Because OMG it's a pet teepee.
And finally, the classic "I Just Want To Hang With My Dog" shirt.
What I did leave off that you're loving this season? Tell me below! I want all the dog gifts and don't want to miss anything.