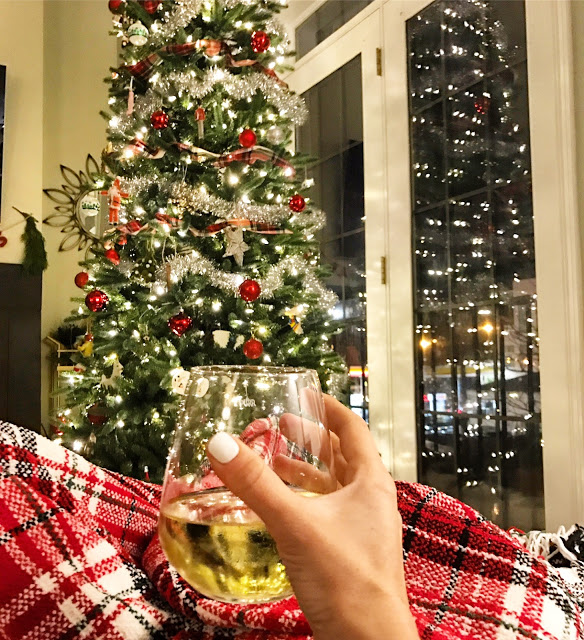 I fear I may lose blog time once again as Cyber Monday was a doozy. A doozy in the best kind of way possible, but a doozy never the less.
*will not say doozy for rest of post.
As I hit my record sale day on Monday I laughed, I cried, I panicked. I experienced all the feelings. Even with some help, I'm struggling to fill orders and feel as if I'll never get caught up. But what a fun problem to have! THANK YOU to everyone who ordered. You don't know this, but you sent me over the edge for a very lofty goal I set last year on December 26th.
At the end of 2015 I lost a pretty solid social media client. It was a big account which gave me a consistent paycheck every week. Basically, it was my safety net. It was nice to know that when tshirt sales go up and down, I always had this account to fall back on. But they let me know last December that due to budget restraints they were going to have to cut social media and do it in house.
Once again I was about to lose a big, steady, chunk of my income. Such is the life of freelance. It was a let-down yes, but not entirely surprising.
And so last year in the basement of Chris's parents house I made a plan (more like a dream sheet.) And told Chris, "I'm going to blow up T-Shirt Town this year. It's my only option."
"What do you mean? How?" He asked, because Chris is logical and always needs a what/how.
"Not sure, but I'm going to do it." Where as I'm more of a write down crazy dreams/buy crystals and hope for the best kind of person.
I wrote down some numbers that were more than double from what I did the year before. I came up with new designs and plans to market them. I remember feeling excited and nervous with the thought of could I actually do this in the back of my head?
What I didn't realize about those lofty goals is the amount of work it would take to hit them. It was all fun and games to write them down, but actually hitting them? Holy shit.
Last year the day before I left for my best friend's wedding in Palm Springs I was up until 3:30 a.m. packing shirts before catching a 5:30 a.m. car to the airport. I remember thinking, what the hell did I get myself into? And this late night t-shirt binge happened over and over and over.
Luckily it was my own wedding that forced me to hire help. I had no choice. Five months later, I still have help and I would be lost with out it.
On Monday at 1:15 p.m. I surpassed my goals. I stared at the screen and really forced myself to live in the moment and take it in. I DID IT! I achieved something! Albeit it was just a silly t-shirt sale, but still. I've had far too many goals I've written down in life that I just let slip by the wayside because I get lazy or scared. Mostly lazy.
The cherry on top was when the Timehop app reminded me of this post written at this exact time four years ago.
Four years ago this week I was let go from my full time job due to "restructuring." I remember crawling under a blanket on my couch and texting my parents, "got let go today, please don't call for a few hours. Not ready to talk about it yet."
And then I cried and felt sorry for myself for the rest of the day. But really it was more like the rest of the year. And several months into the next year…
I gave everyone homemade Christmas gifts in 2012 and did odd jobs for family members to make money. Jobs I would have done when I was ten…. I was kind of humiliated by it, but also motivated.
I told myself I'd never be in the position to be "let go" by someone ever again. Ever ever ever ever. *not counting free lance social media clients, that's different, ok? K.
Moral of the story: everyone should sell tshirts!!!!!
Just kidding. NO ONE SHOULD BUT ME.
I don't know what the real moral is because we all have different situations. For me, I had to get past the darkness that was the winter of 2013 by reading every self help book I could find, studying what other entrepreneurs with my background/very empty bank account were doing, and finding my niche. I tried a lot of things that failed. I still do. But I guess at the end of the day I can feel okay about the fact I never stop trying. Never stop hustling.
The "Most Hustle" trophies I received every year for basketball mean more to me now than they ever have. I never got MVP because I couldn't make a basket to save my life, but damn it I was the fastest to run lines, was scrappier than I should have been, and tried so so hard.
*This post is dedicated to Tony Robbins. And The Secret. Also Elizabeth Gilbert, more specifically her book/podcast Big Magic. Also, The Alchemist. And my psychic even though she occasionally steals from me. And I can't forget the sweet girl on Ashland who sells me crystals.
Thank you and good day!