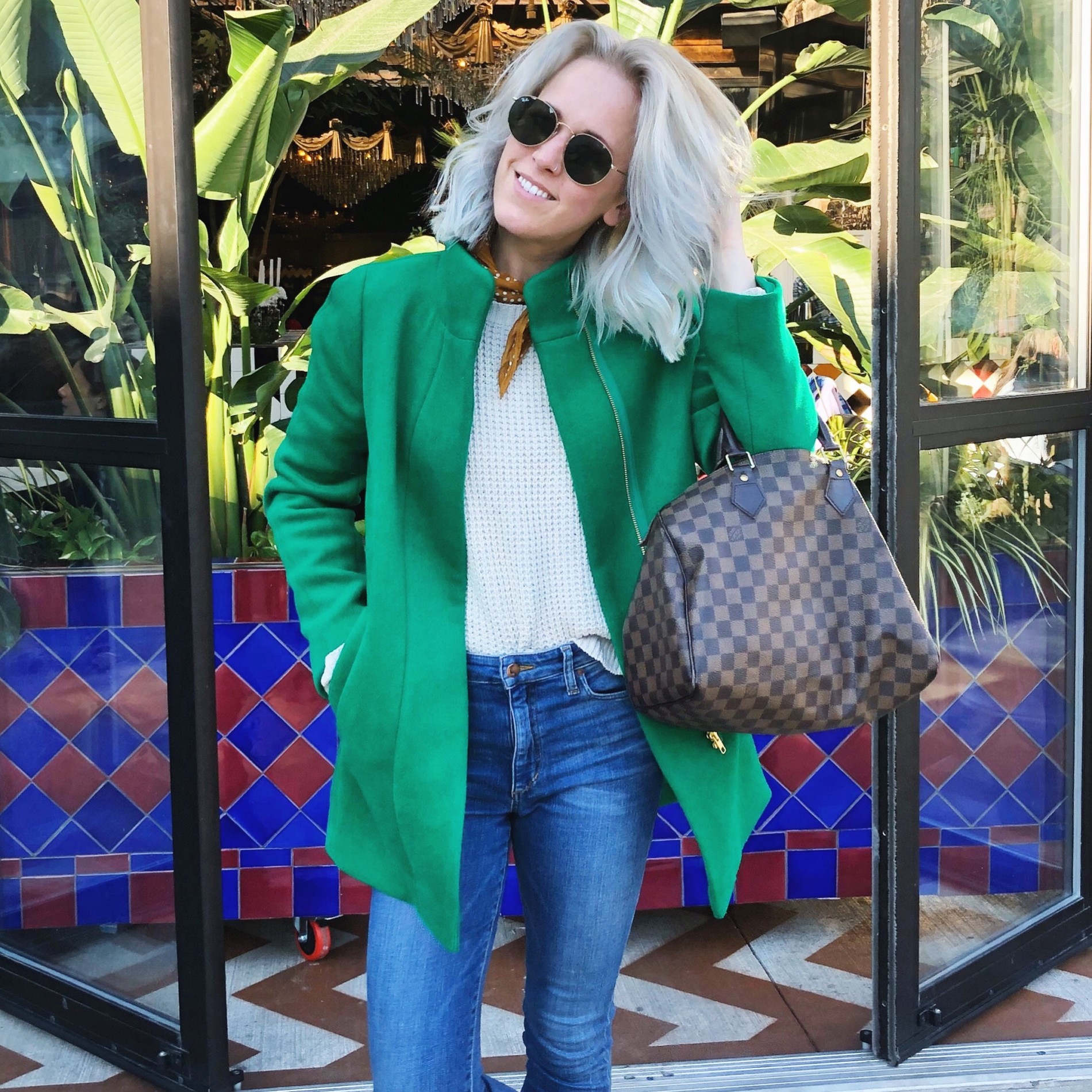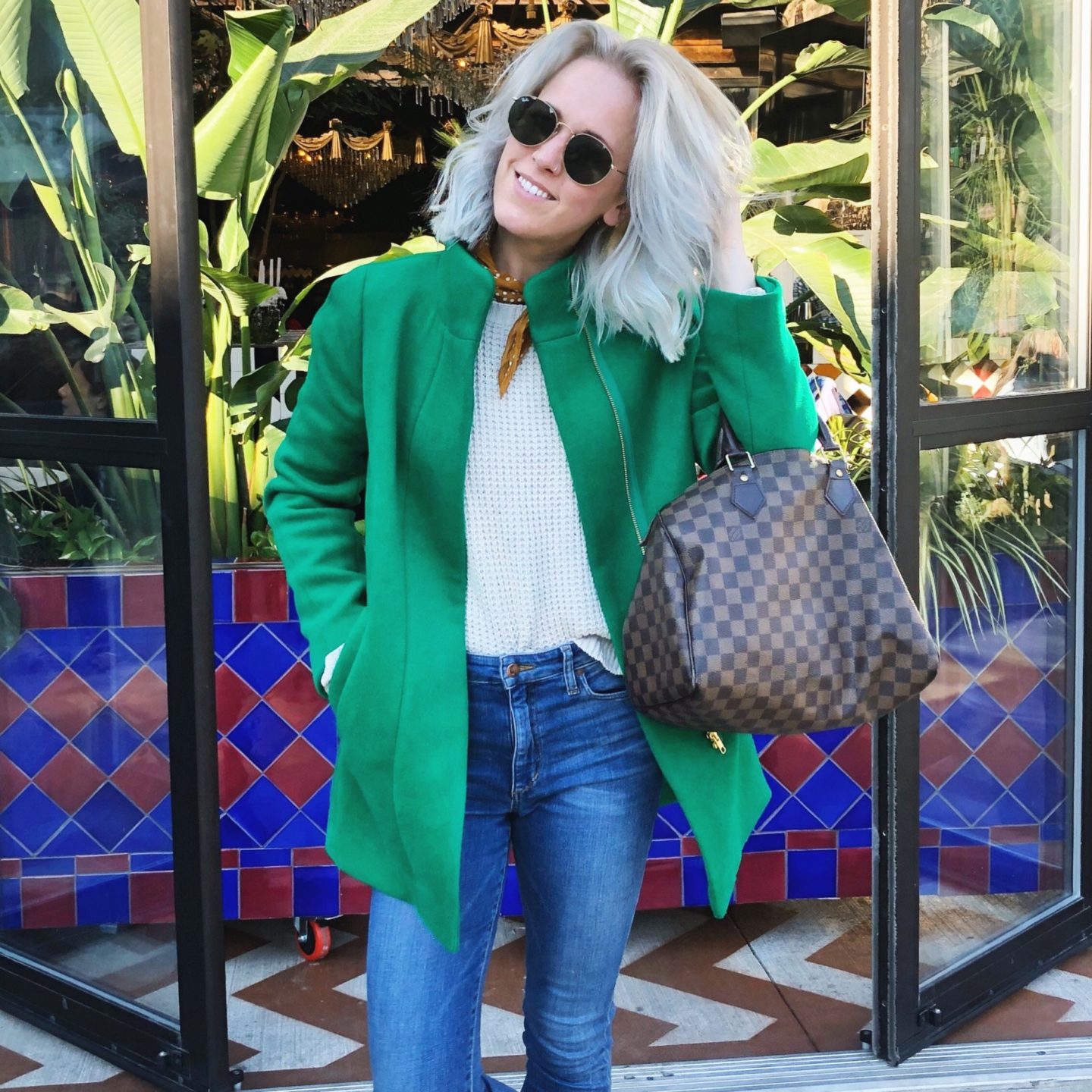 It always happens to me during the darkest days of winter. This moment when suddenly I decide, you know what would make me feel better about winter and my overall lack of desire to do anything right now? New hair! It only makes sense.
And then the day dreaming begins.
Last week I went down the rabbit hole of young Australian travel/fashion bloggers showing off their glorious lives via Instagram. Have you taken a dip into that black hole? If you haven't, don't. You'll find yourself a bottle of wine in on the couch, with a grey long bob and nowhere to go.
But alas, Chris was out of town and so I … went to town, if you will. (On instagram.)
I found one particular blogger girl, who I guessed to be in her mid twenties, but who can tell anymore, you know? She could be sixteen and I might be on a watch list now after all of the photo stalking I did (which would be particularly terrifying.) Let's call her Lucy.
Lucy has this adorable bob haircut that lingers somewhere in between blonde and silver and she travels the world taking photos of herself in tiny 90s style one pieces and bikinis and somehow has nothing falling out in places where it shouldn't. She always looks a little bored in photos, like ugh another day in crystal clear water in Tahiti wearing my adorable $500 polka dot bikini whilst drinking some fruity smoothie because I'm probably not old enough to drink alcohol… borrrrring.
And as I sat alone on my couch in freezing Chicago last week, drinking my $11 bottle of Chardonnay, still wearing gross old pajamas at 8:00 p.m. because my only activities for the day were to go to the dog park to watch Harlow play and also pick up Harlow's business, I thought to myself, I'd like to be Lucy.
And so I yelped the closest hairstylist to me and set the appointment.
Fast forward to twelve hours later and I'm sitting at a salon on Milwaukee avenue proudly showing a new stylist hundreds of photos of Lucy.
"Who is this girl?" The stylist asks.
"Well she's Lucy," I respond a bit dumbfounded. Doesn't everyone know Lucy?
Or does anyone know Lucy?
The stylist does not. But she gets the idea. "Oh yeah, I love this cut and color right now. I've been doing it a lot lately!" she responds.
No, not true, I think. This is Lucy's original look. Soon to be my original look.
And then I proceed to sit in chair at the salon for a total of FIVE hours. My hair takes a long time to foil, it always has. And yet it surprises me every single salon visit. I have to be here for HOW long?!
Keep your eye on the prize, I remind myself. When this is all said and done you'll be a famous Australian fashion/travel blogger!
With your new silver bob cut you'll travel the world! Oh, the places you'll go! And you'll say things like, ugh three red eye flights in one week! And you'll use "a la" in your Instagram photos even though it makes literally zero sense. Walking into the weekend like a la macaron! AND you'll know how to pronounce acai correctly! AND! And you'll have an Australian accent. 
And then two hours ticks by.
I don't love airports. Is this really what I want?
Three hours.
Harlow doesn't like to fly. And I WON'T leave Harlow behind. Also, I don't like to leave my house unless absolutely necessary. Is this really what I want?
Four hours.
Macarons are bullshit. Who really wants a cookie that small? Not me.
Is. This. What. I. Want.
Five hours.
I'm not sure I'm ready for all of this Australian blogger fame I suddenly think. It's just all coming on too fast. 
When the stylist announces we're done it's dark outside. She's sweating and she's grown a mustache. I wonder how long it's actually been. A day? Two days? A year? I have no idea, but I can tell I've aged. My bones feel tired and weary. I haven't looked in the mirror yet because I'm nervous I'll see Dumbledore staring back at me.
Before I look, I tug at my at my beard to calm me down; a habit I must have picked up sometime in the last decade that I've been here.
When I finally glance in the mirror I don't see Lucy. I see me. With a blonde/silvery/grey bob. Same face. Same chin scar from middle school. Same me. New hair. And you know what? I'm happy about it!
Because I want to LEAVE. I want to run my happy ass home because I've been gone for far too long and I don't care about anything else but getting back to Harlow, wine, and our couch!
"I'm never leaving my babies again!" I say to Harlow and Wine as I cradle them both in my arms that evening.
Sometimes you have to travel the world (or walk a block to a salon) to realize everything you want is right at home.
A few days later when Chris comes home from his trip I excitedly asked him, "so what do you think of my new hair?"
"You got new hair?" He responds. I start to snarl and he quickly recovers, "I mean YOU GOT NEW HAIR!"
I smile coyly and hug him, happy to have him home. All is right in the world. Good day and good night.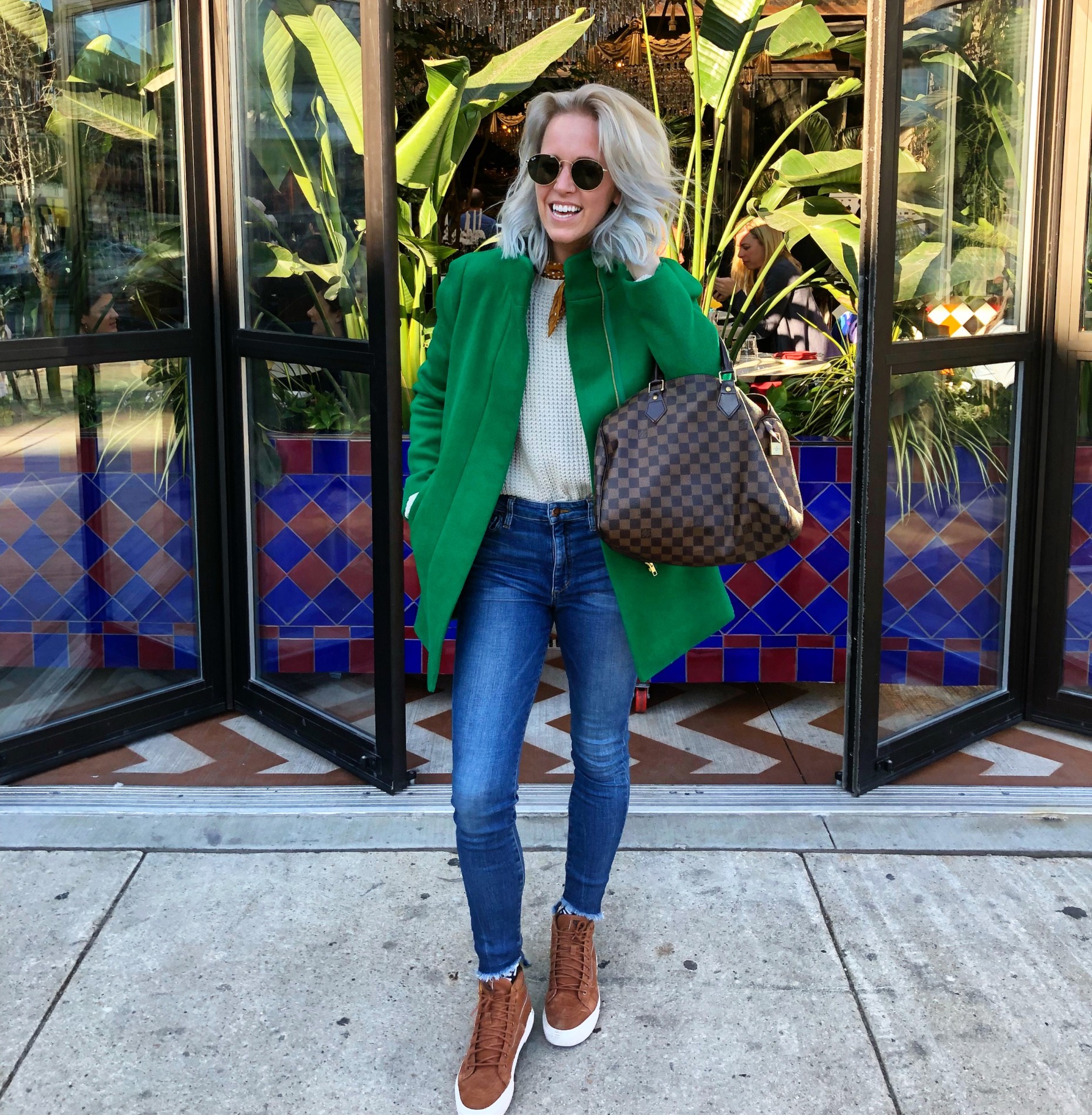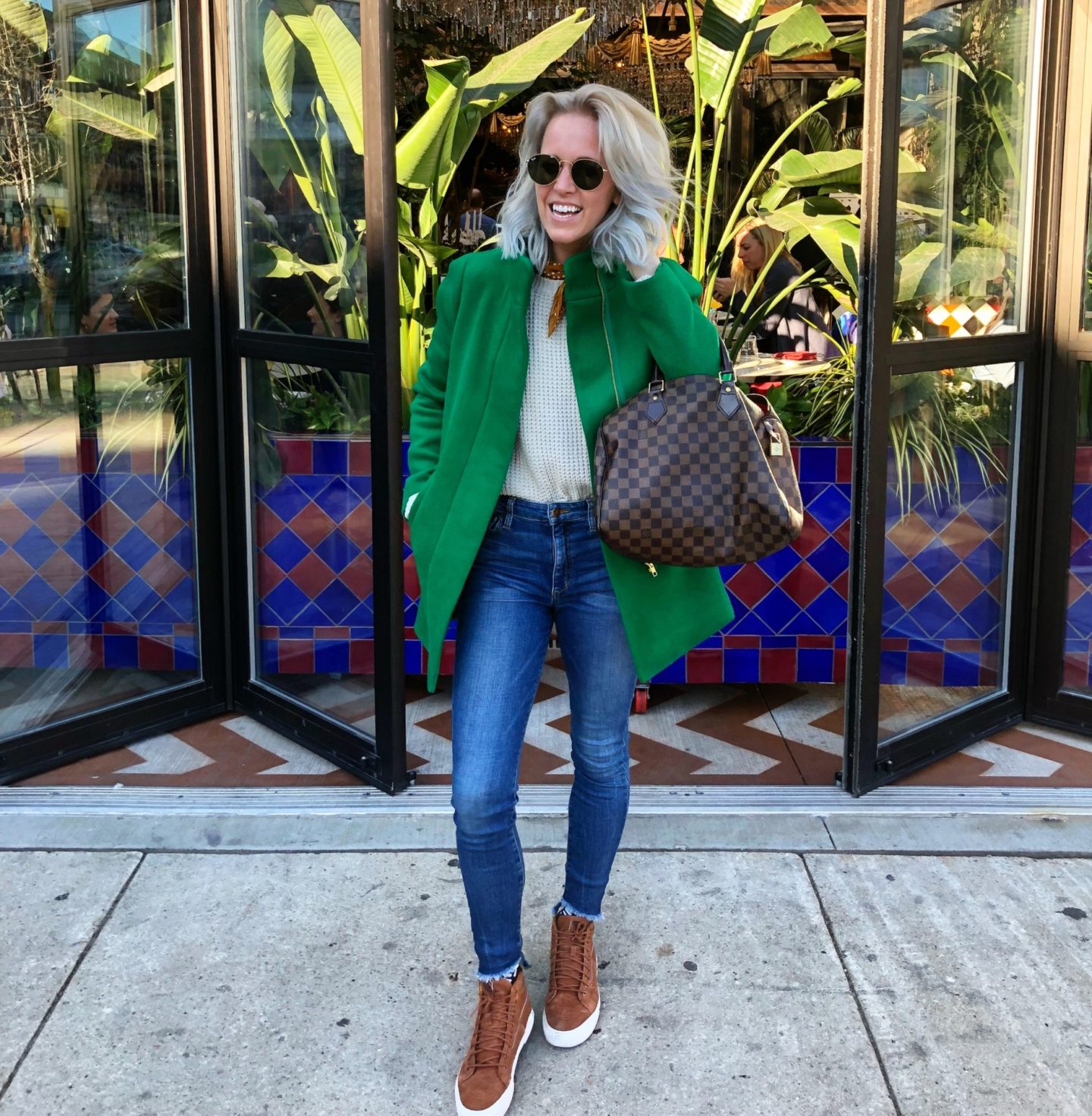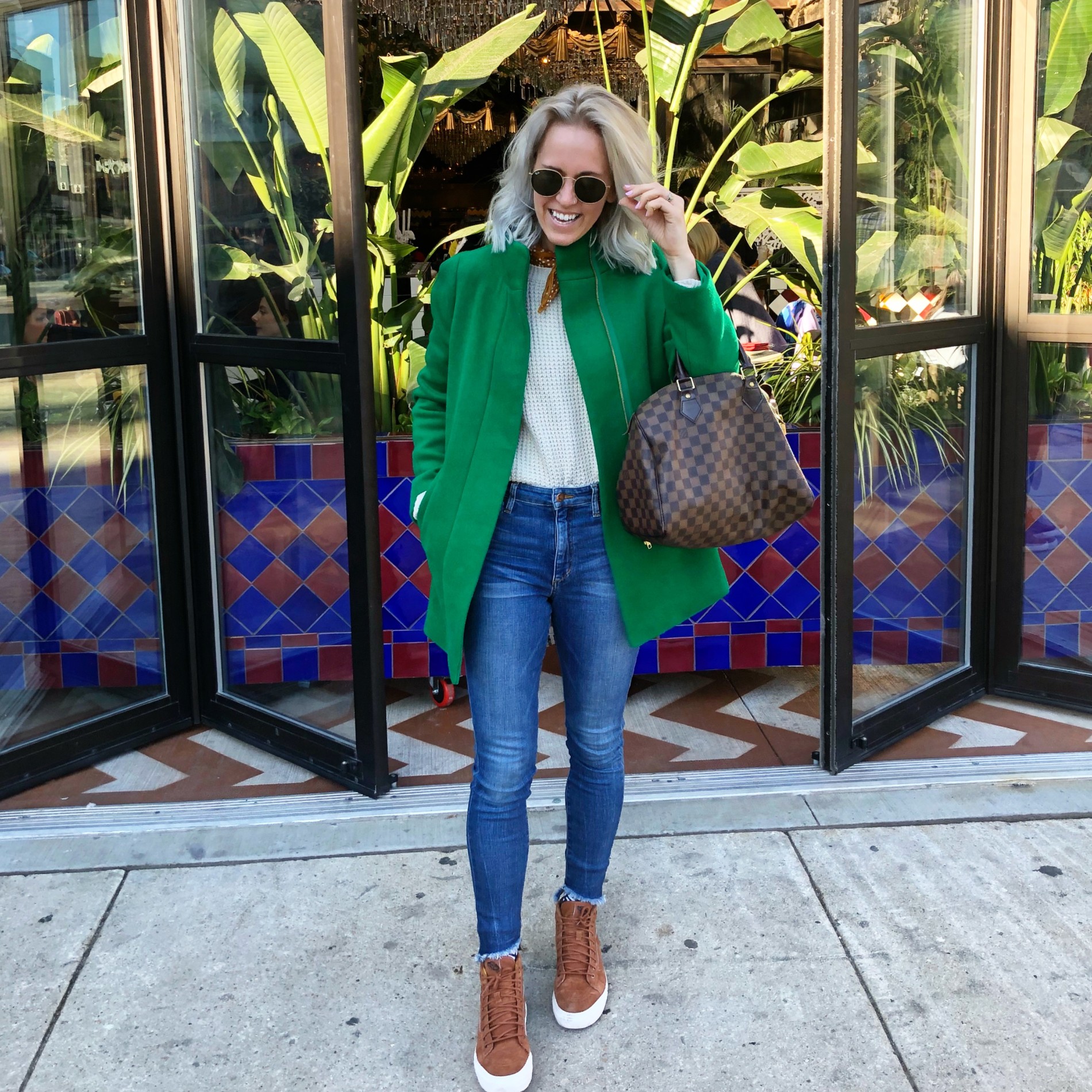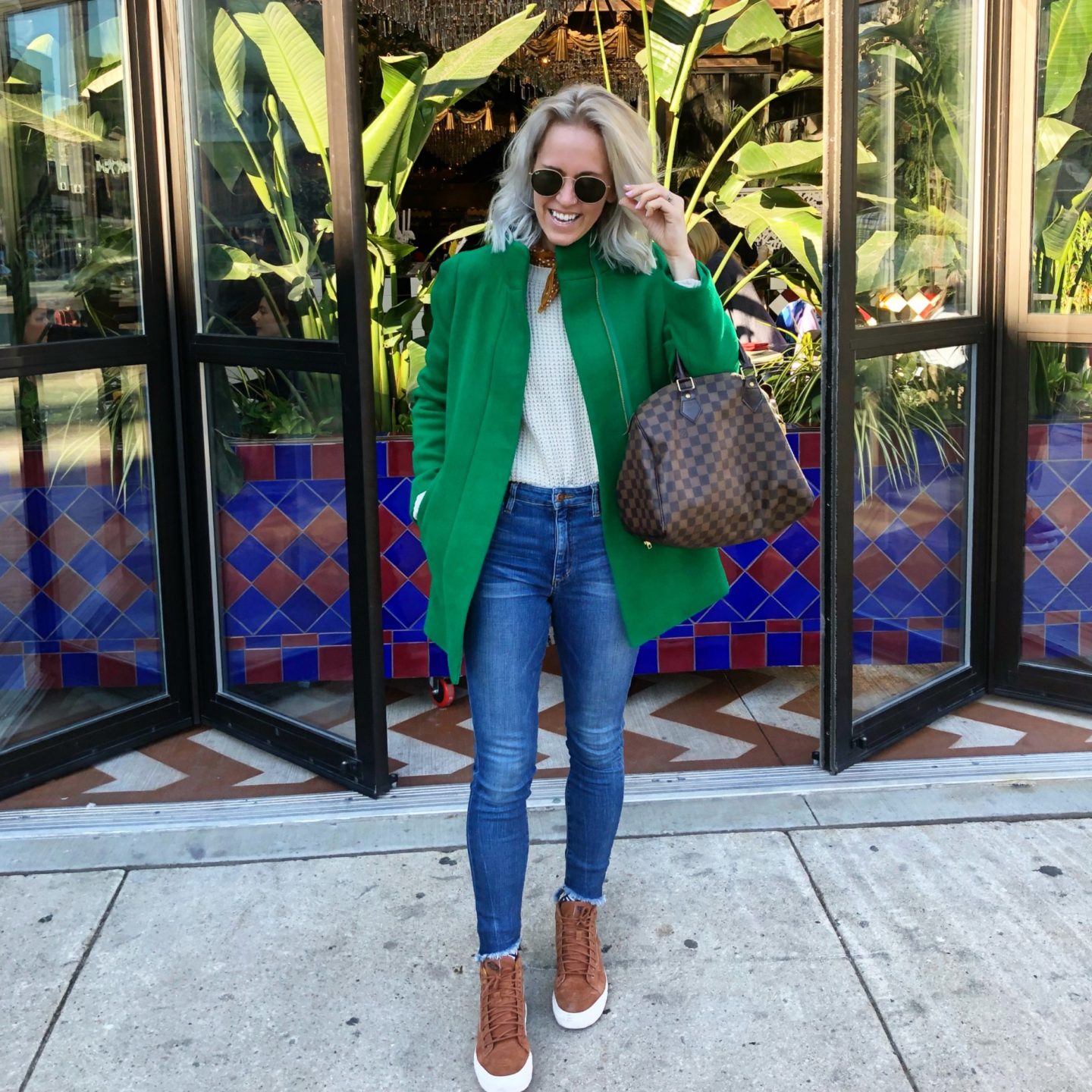 *****
actual useful hair info: If you have damaged hair from over-coloring, use Olaplex treatment. This has been a life-saver for me. I buy it from Wal-Mart here (they sell it at salons for twice as much) and Wal Mart has FREE shipping.
sidenote: Wal Mart is my hair care secret, I buy a LOT of my hair stuff from their online selection. It's crazy to me because they carry a lot of products that expensive Chicago salons carry, but it's half the cost. I also suggest Unite texture spray (if you have thin hair this spray will blow your mind.)
And my favorite purple shampoo and condition… BLONDA by Unite! I used to be brassy yellow until I started using this stuff about two years ago. It's amazing! And if I leave it in extra long it gives me that little extra purple look which I also love!
For the mother of all dry shampoos, I suggest Living Proof. I've tried several dry shampoos over the years and this is the only one that doesn't leave my hair feeling sticky or greasy.
For beach waves I use a very old curling wand I bought on amazon years ago that I can't seem to find anywhere 🙁 I have heard great things about this Beachwaver, so when my 1970s wand finally kicks it, that will be my next investment.
What are your favorite hair products?!
affiliate links used.