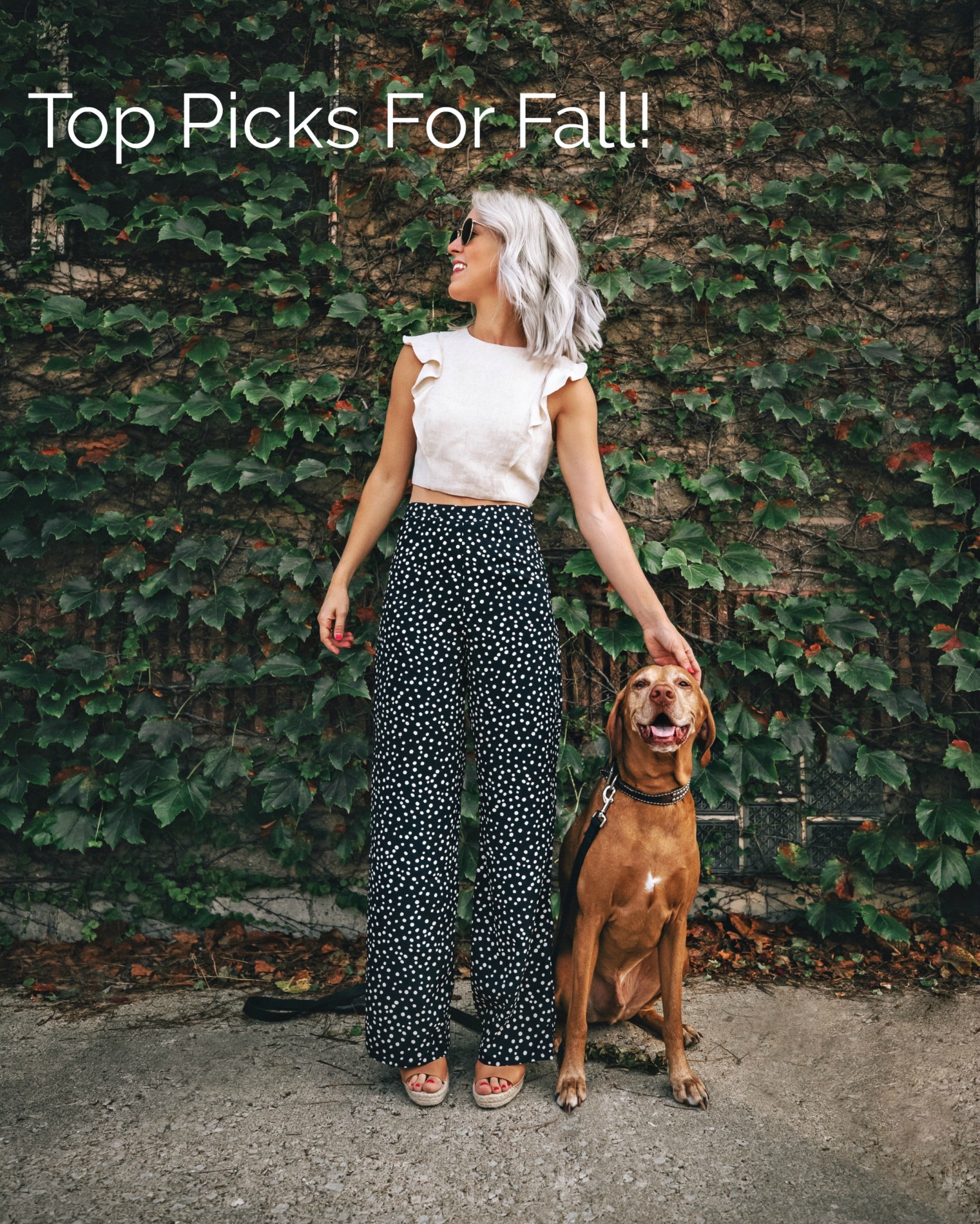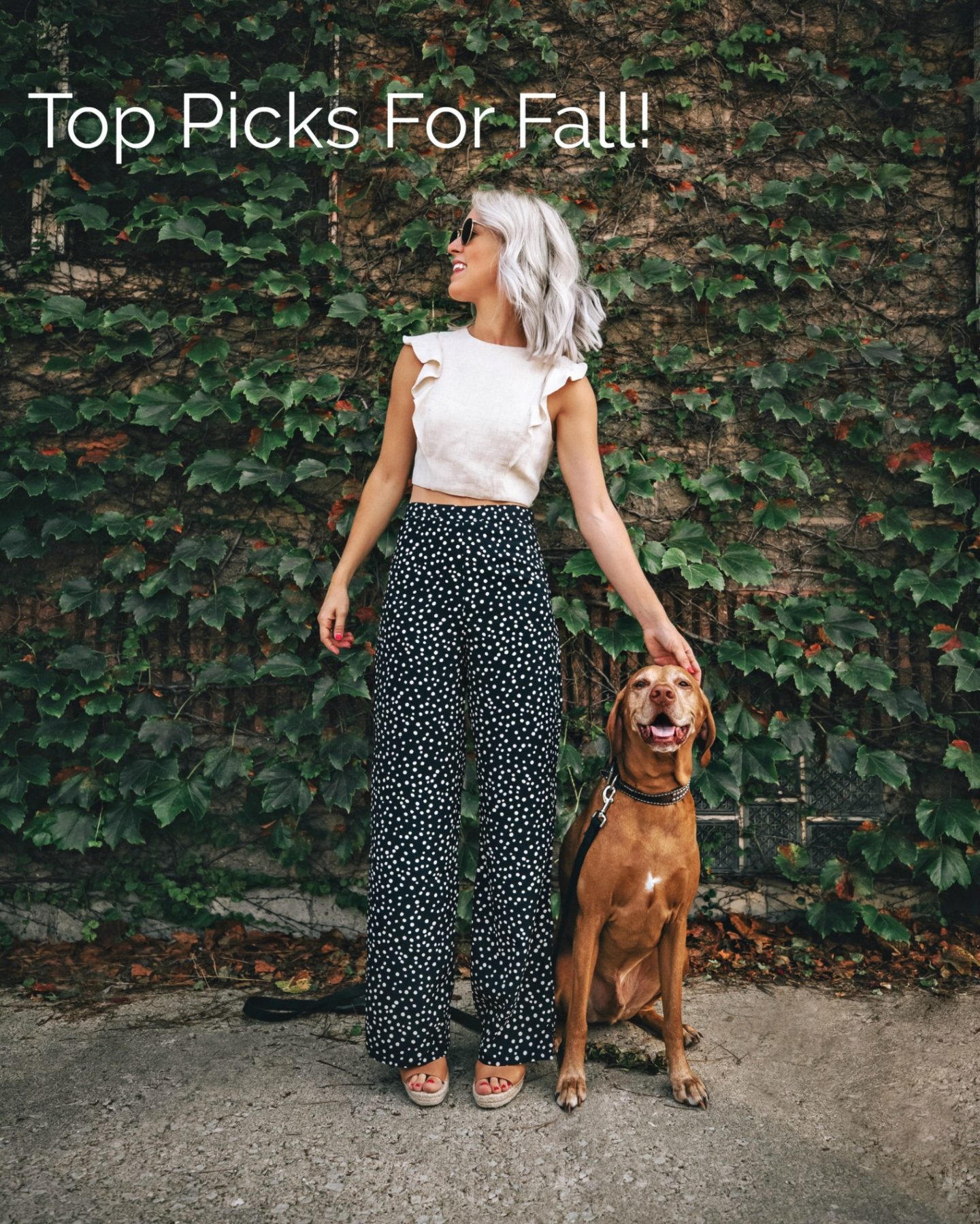 It's currently 6 p.m. on a Sunday night, Chris is watching football, I'm drinking wine and online shopping, and thought what the hell? Let's do a My Favorite Picks of Fall post! Life changing! Groundbreaking! Let's do this! Affiliate links will be used! Polka dot pants found here.
Prints, plaids, and 1500 cardigans. I'm looking for outfits that are comfortable, easy to throw on but still look cute, and could go from day to night. (And go with a cardigan.) Paired under a cardigan.
First things first, an animal print sweatshirt. Comfy yet … sassy. I think if you enter your email on their site and you'll get 30% off right now (at the time of writing this post.)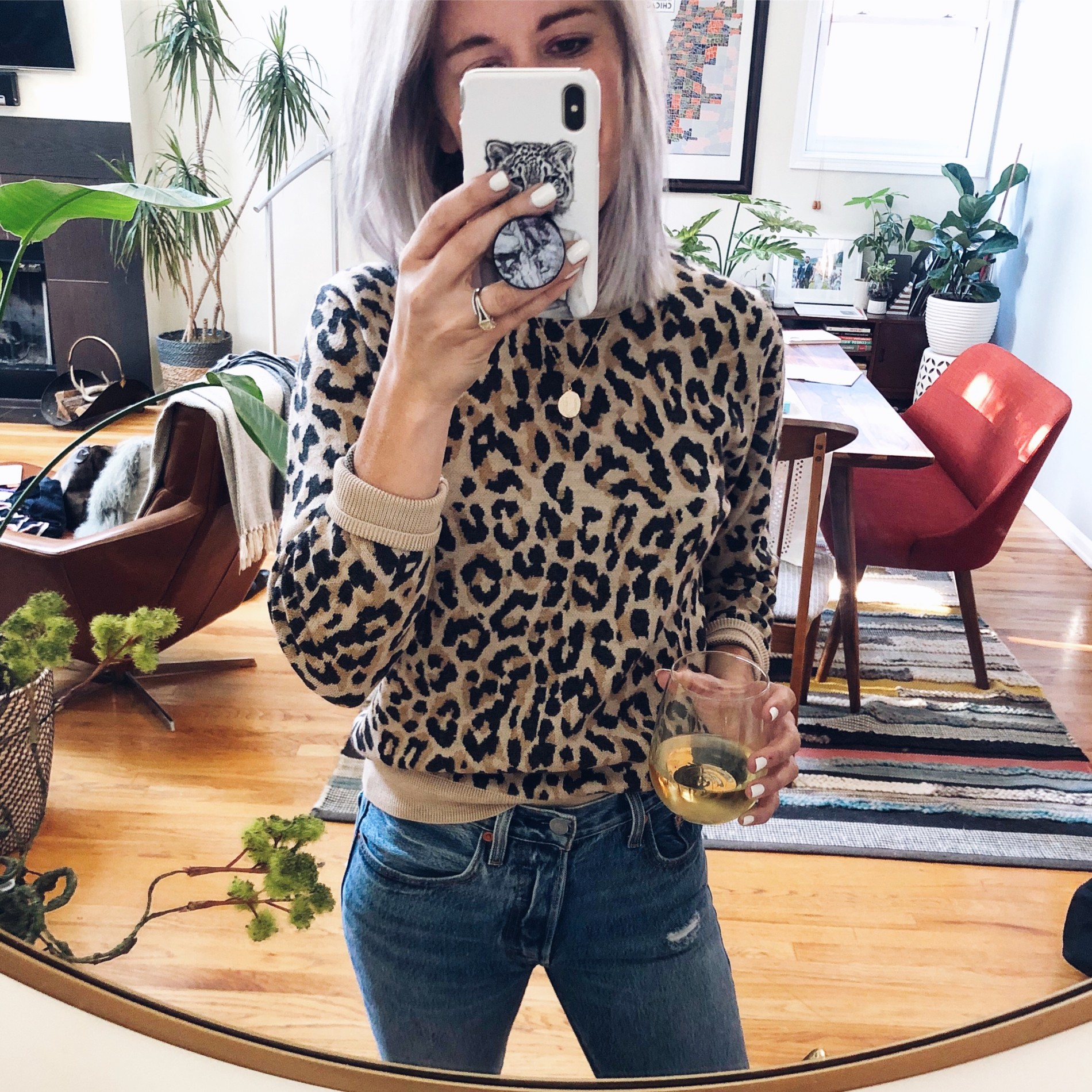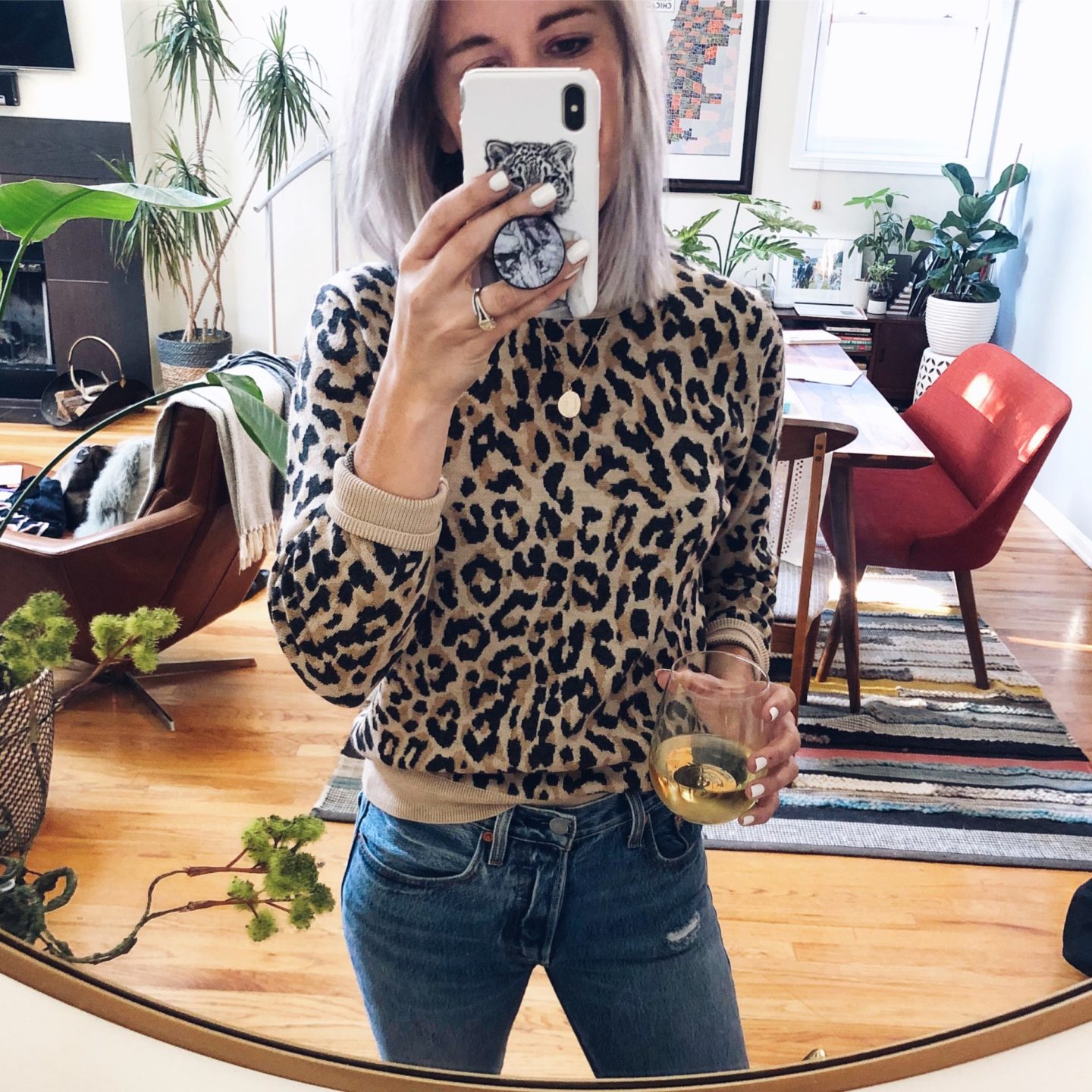 Also, I looked high and low for a coin necklace I liked (lots of fails on etsy, lots of over priced pieces on other sites) and found this one at Anthro and I really love it! It actually comes with three necklaces so you can layer it up when you're feeling crazy 🙂
Next favorite sweater I am very into: this wrap sweater. Also known as the sweater I wore for Har's photo shoot. (Which Harlow actually refused to be in.)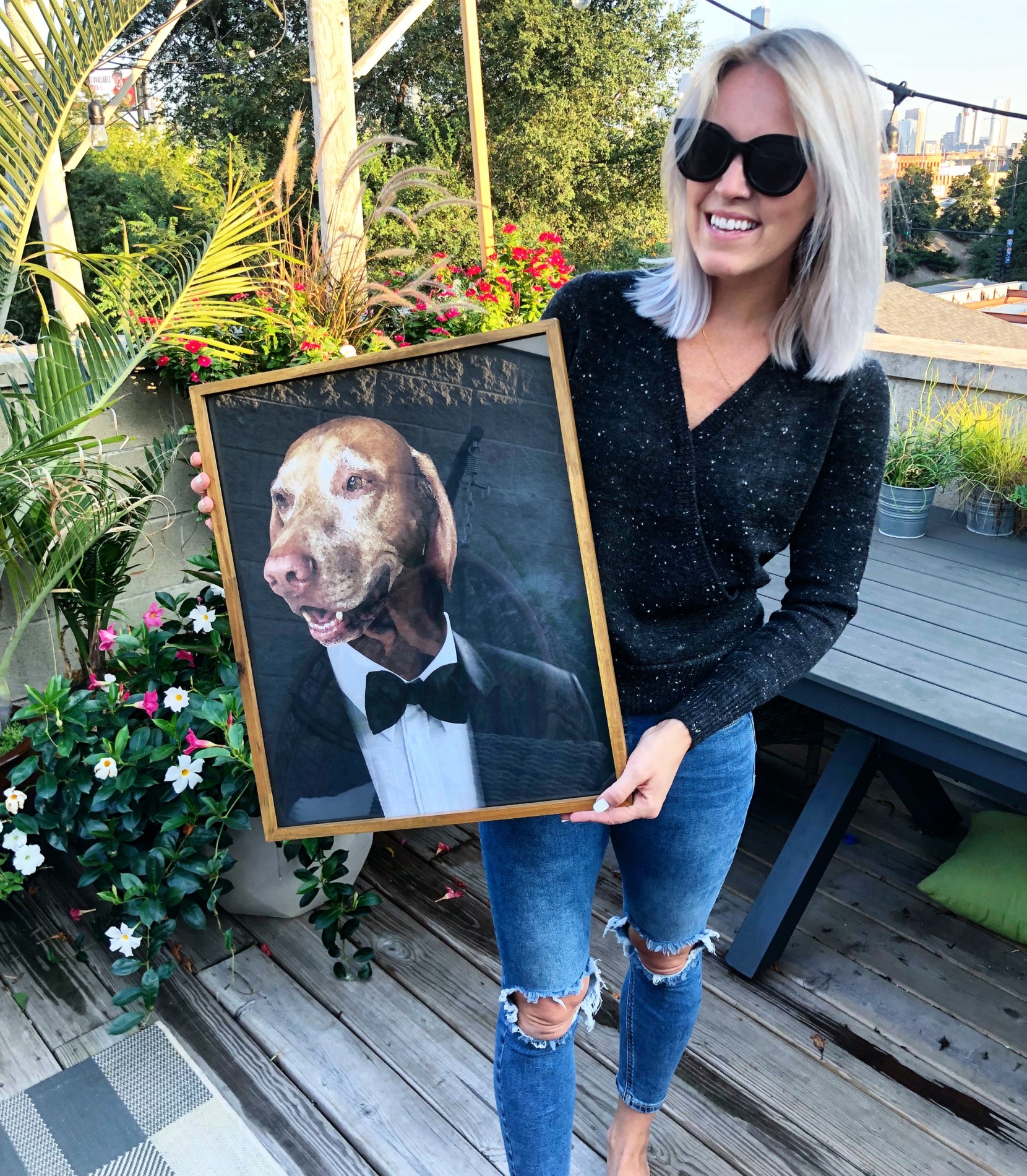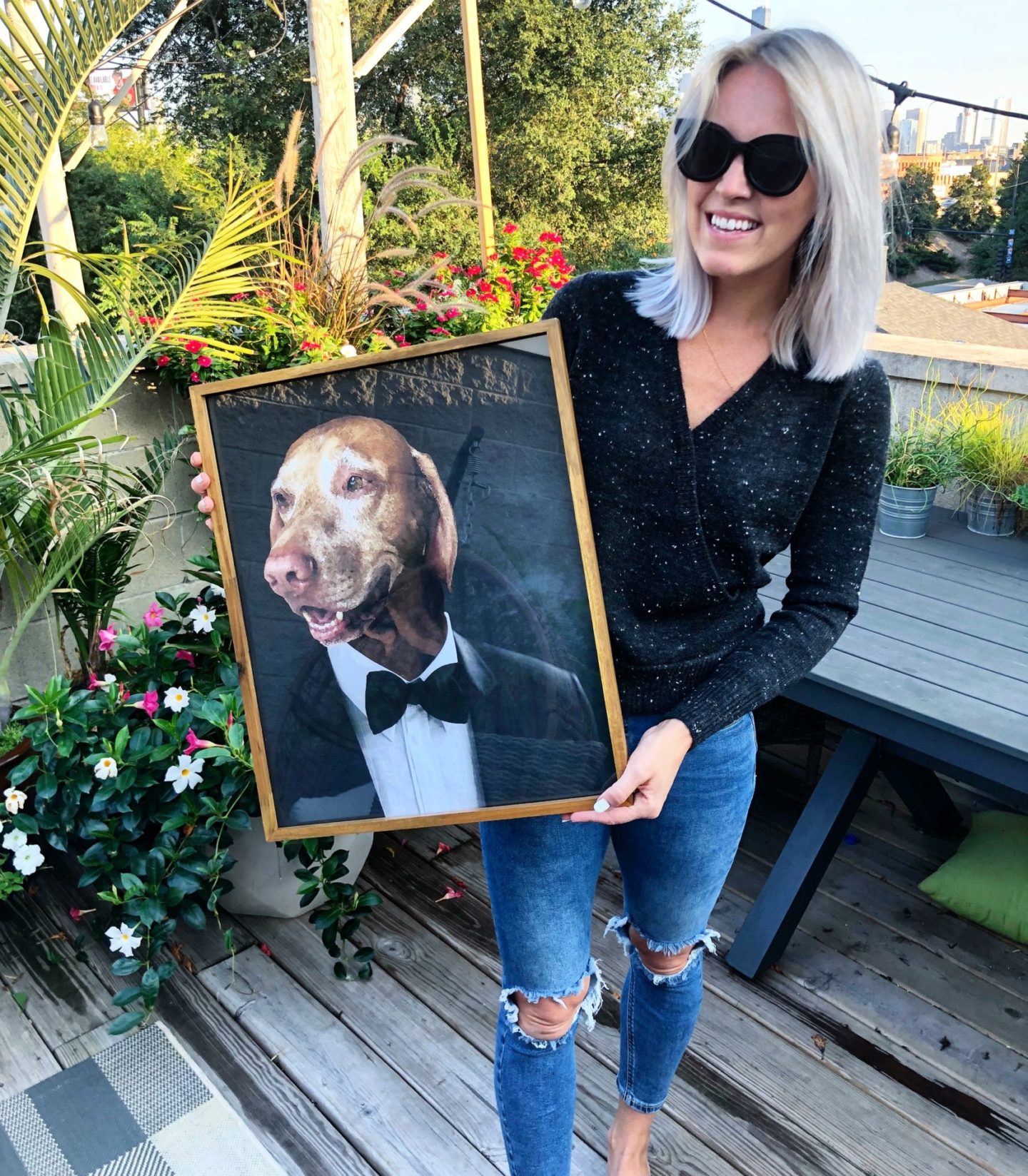 I've also learned that wrap sweaters are a big thing for breast feeding mamas, this one sadly doesn't open up :/  However, this one does. (And it's a little bit cheaper.)
Jeans found here. (They're less than $80 and super comfortable!)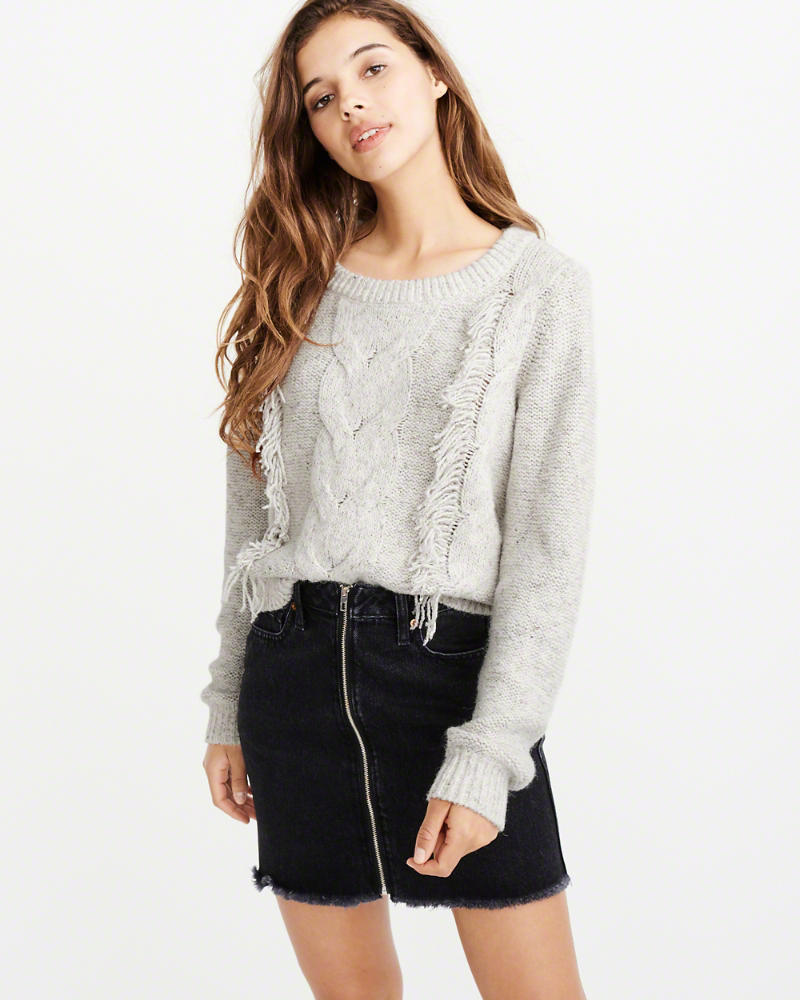 Fringe sweater found here.
These booties  shown below, and I also LOVE these peep toe booties (which are 60% off.)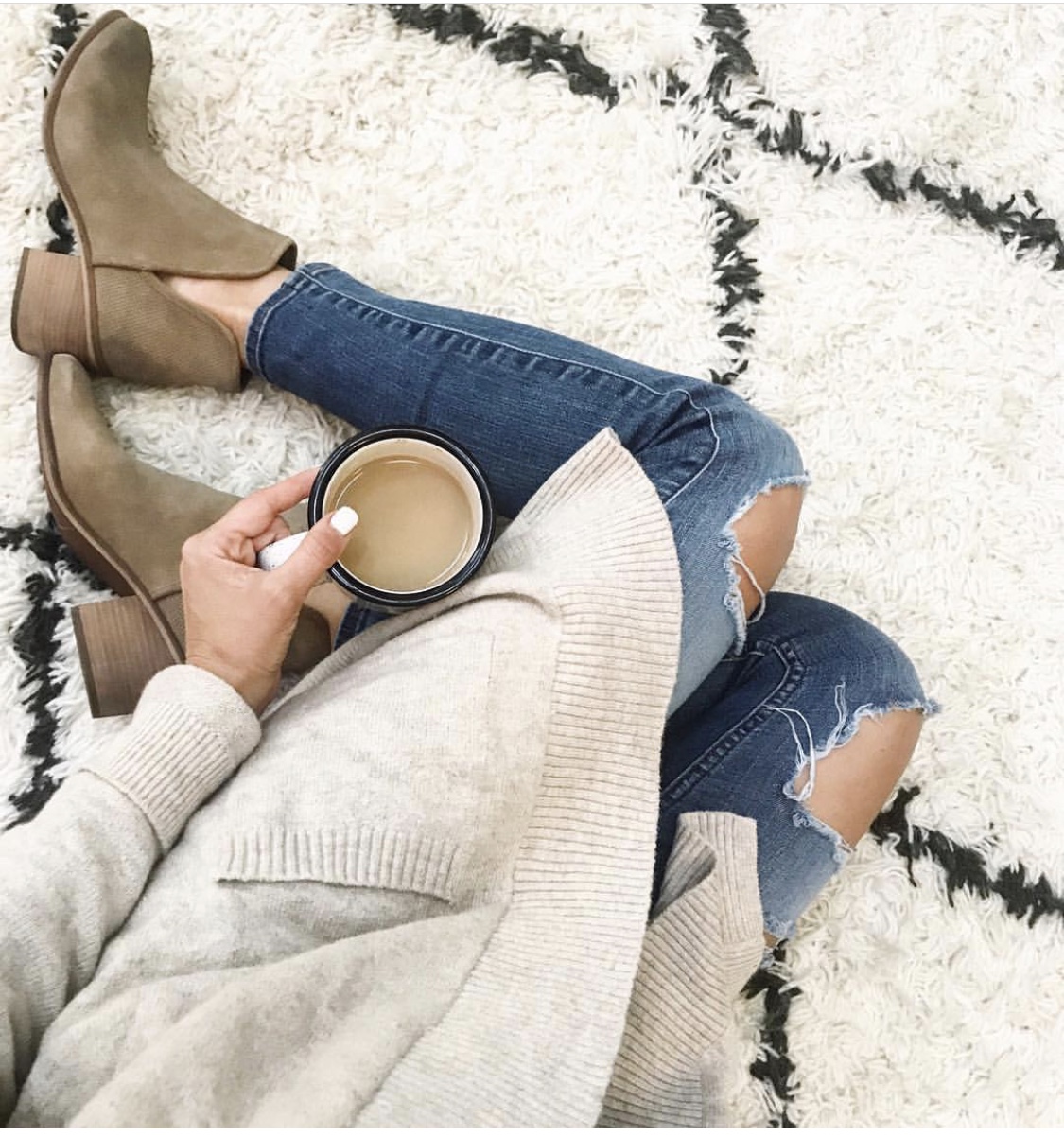 Did someone say cream cardigan? Yes. I did. The one in my photo is pretty old, but I just ordered this one (shown below) and am quite excited about it 🙂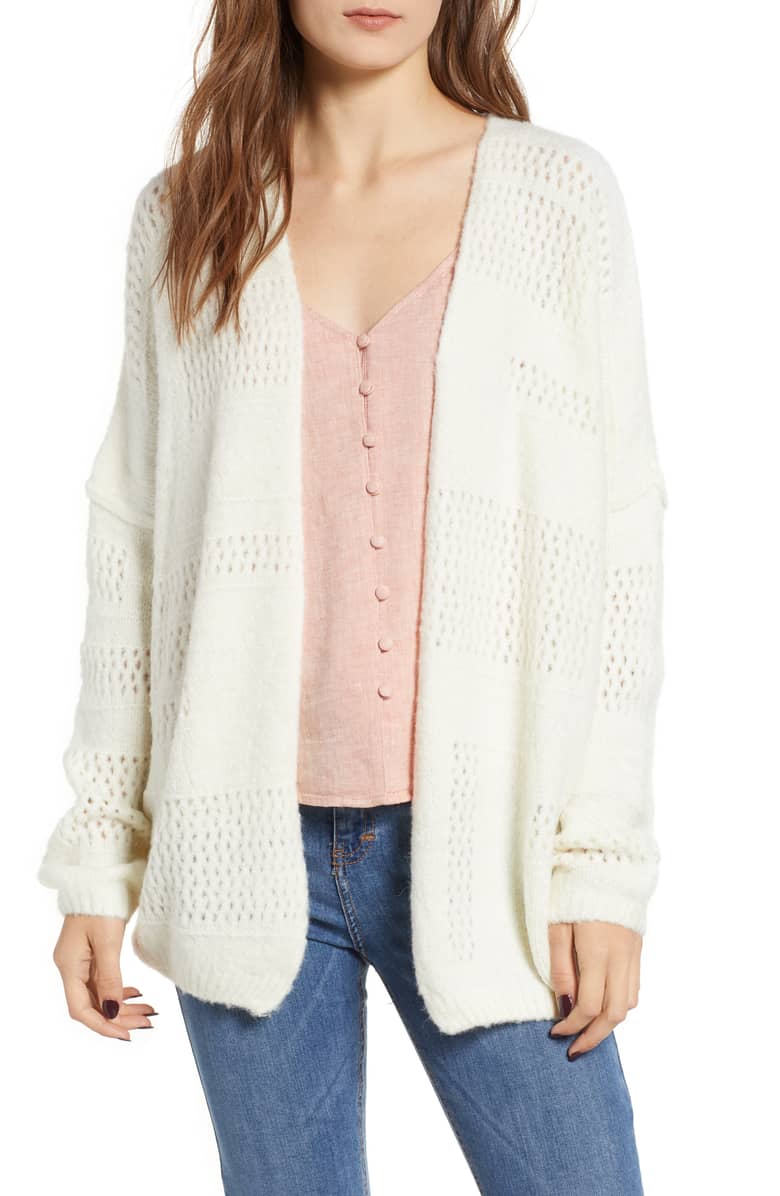 For a cute camisole to pair underneath, check out this one.
And for a shorter cardigan, I ventured out of my comfort zone and purchased this olive green cardi. Comes in five colors and is on sale for $46 right now.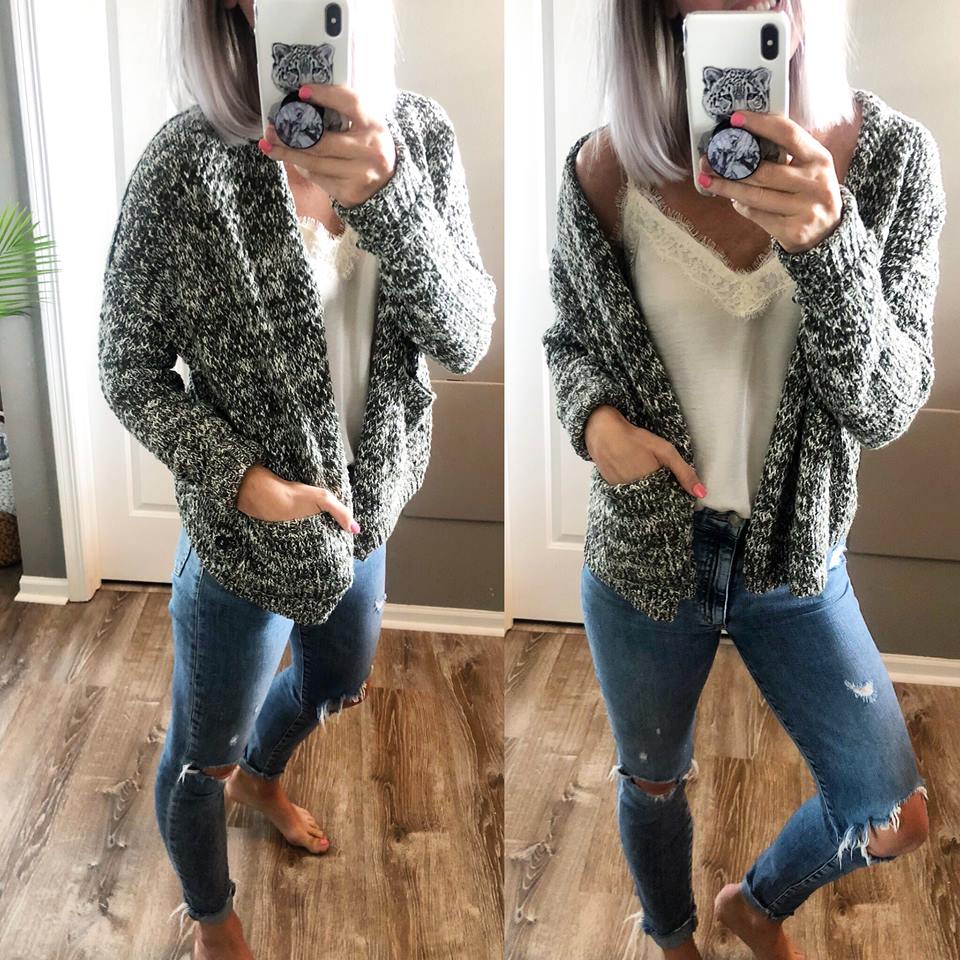 Now for the mules.
Scroll through to see some of my favorites.


I've noticed the blazer trend is back in full force and I support it! I like this one for $68 (comes in four colors.) I also like this one (which is 40% off.)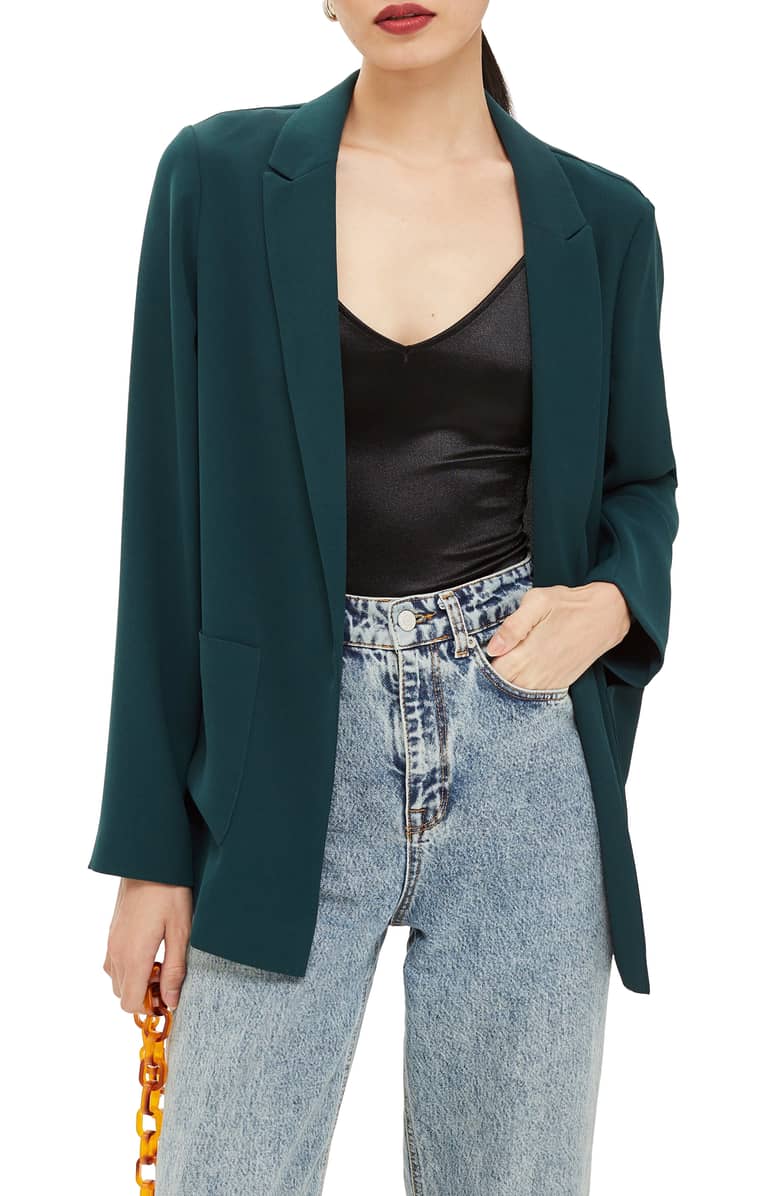 For the best faded black denim I've ever owned, click here. They're high waisted, a little stretchy (but not annoyingly stretchy) and I love the buttons down the front.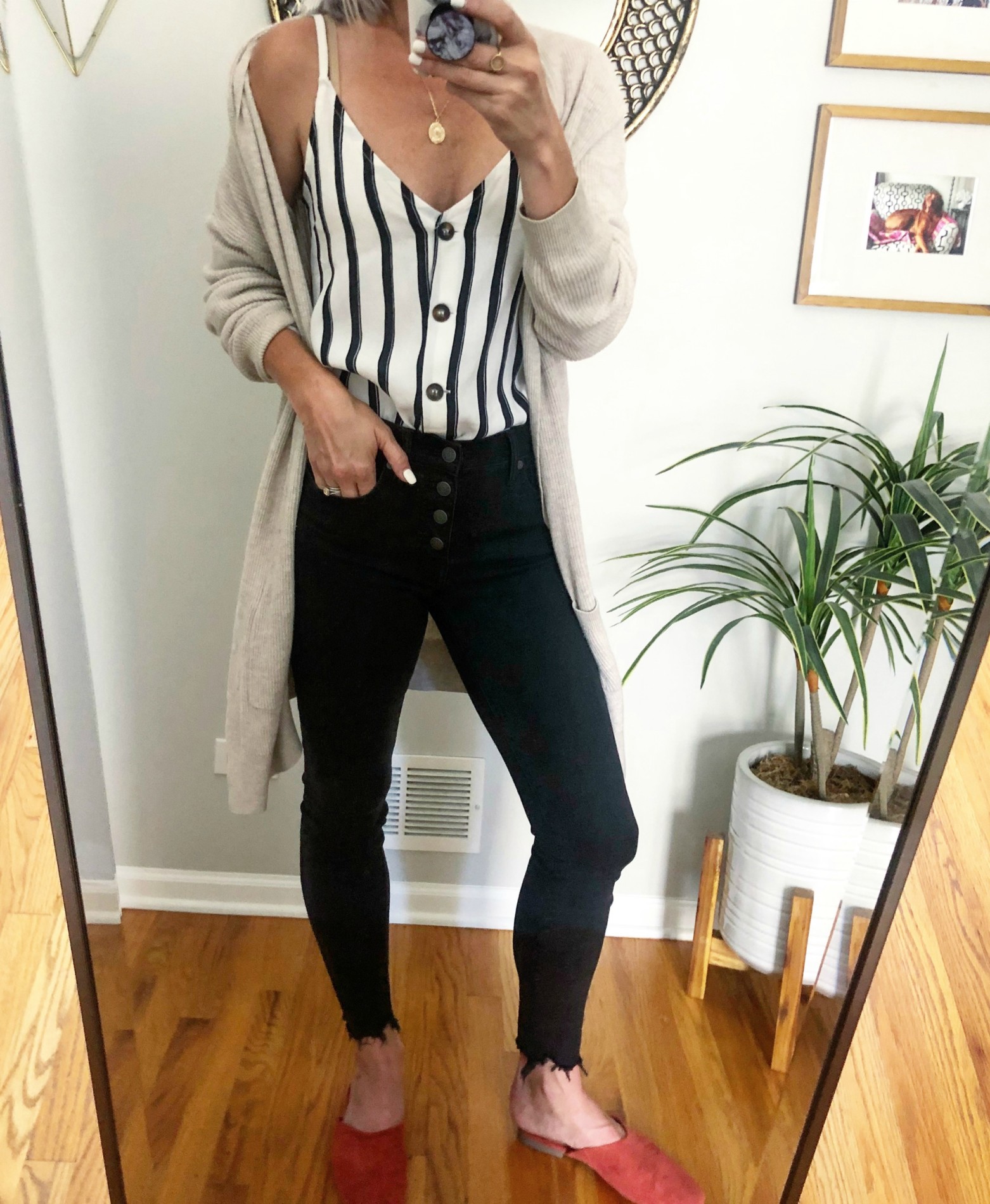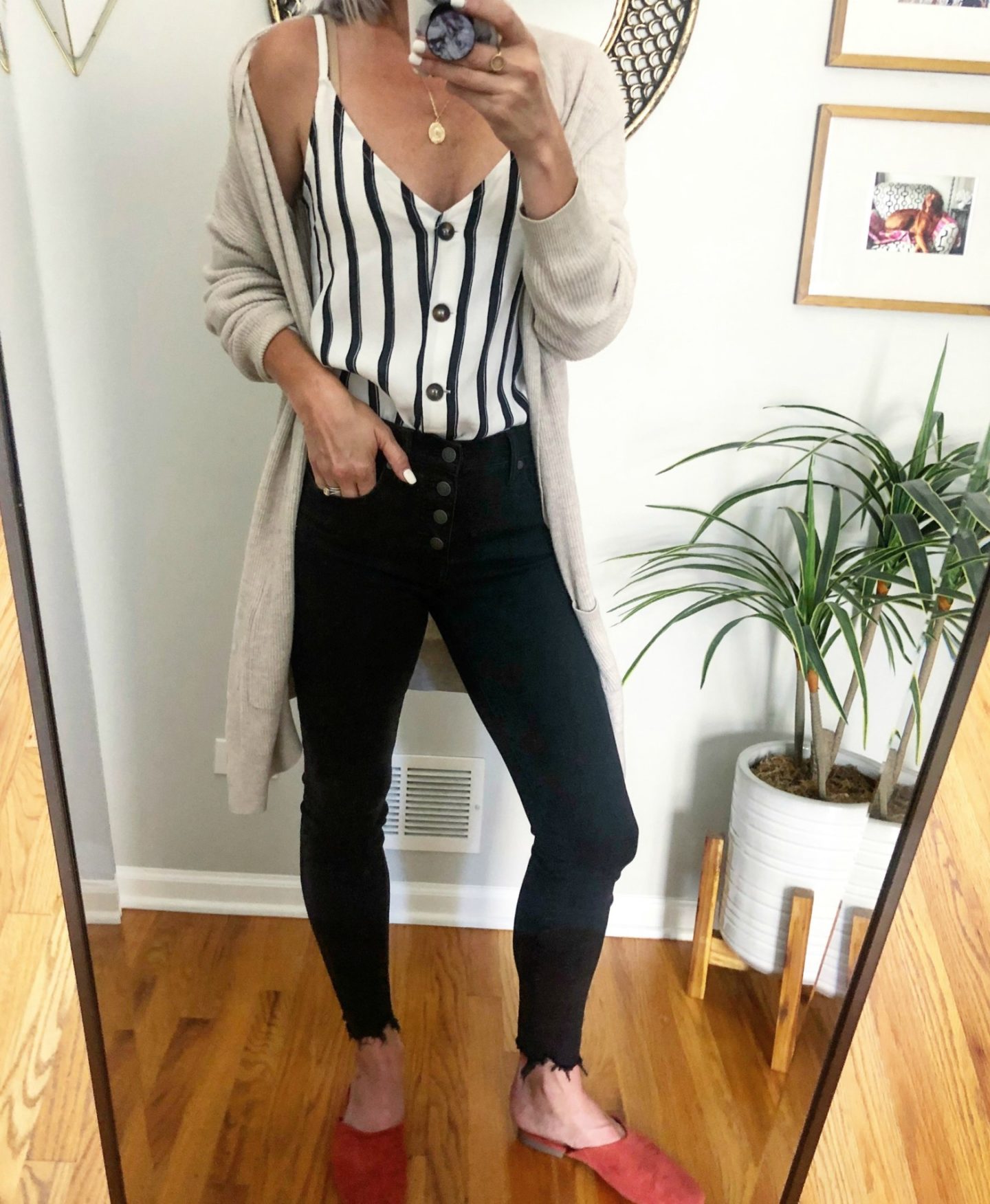 Cream cardi found here (less than $30!)  And $20 mules from Target!
And if you're looking to splurge on a cardigan, I really really love this color block style.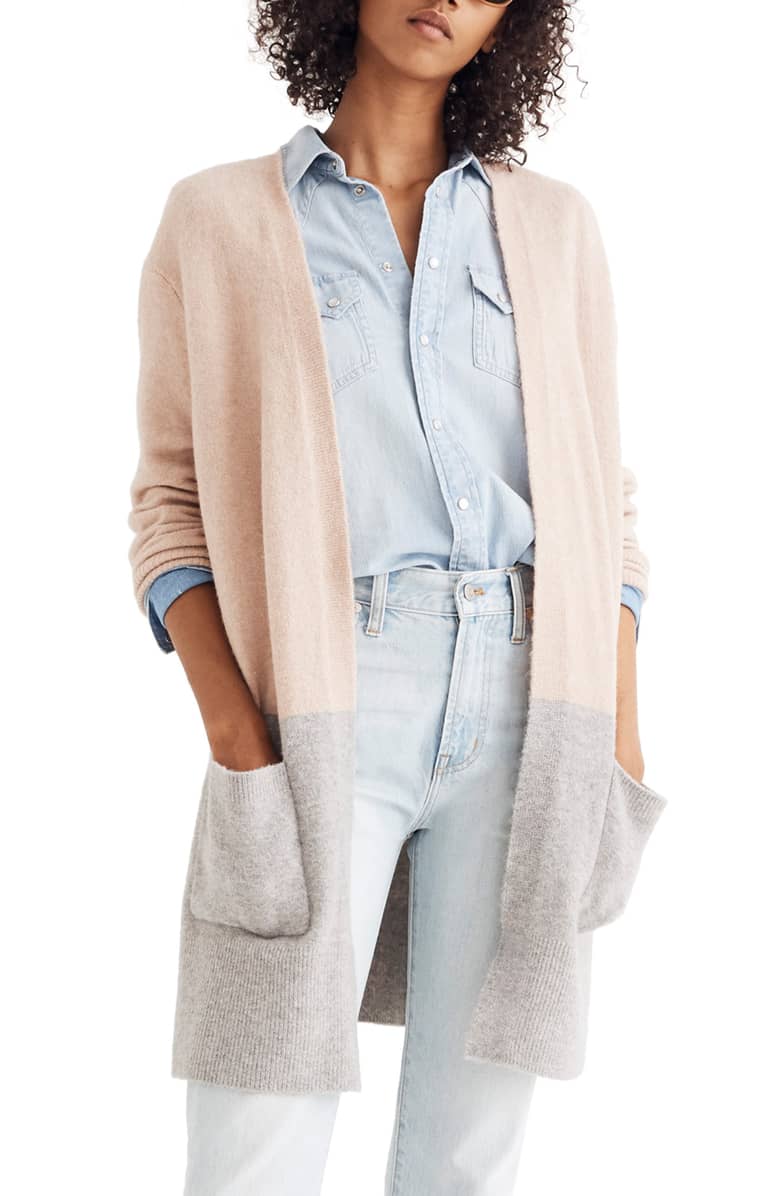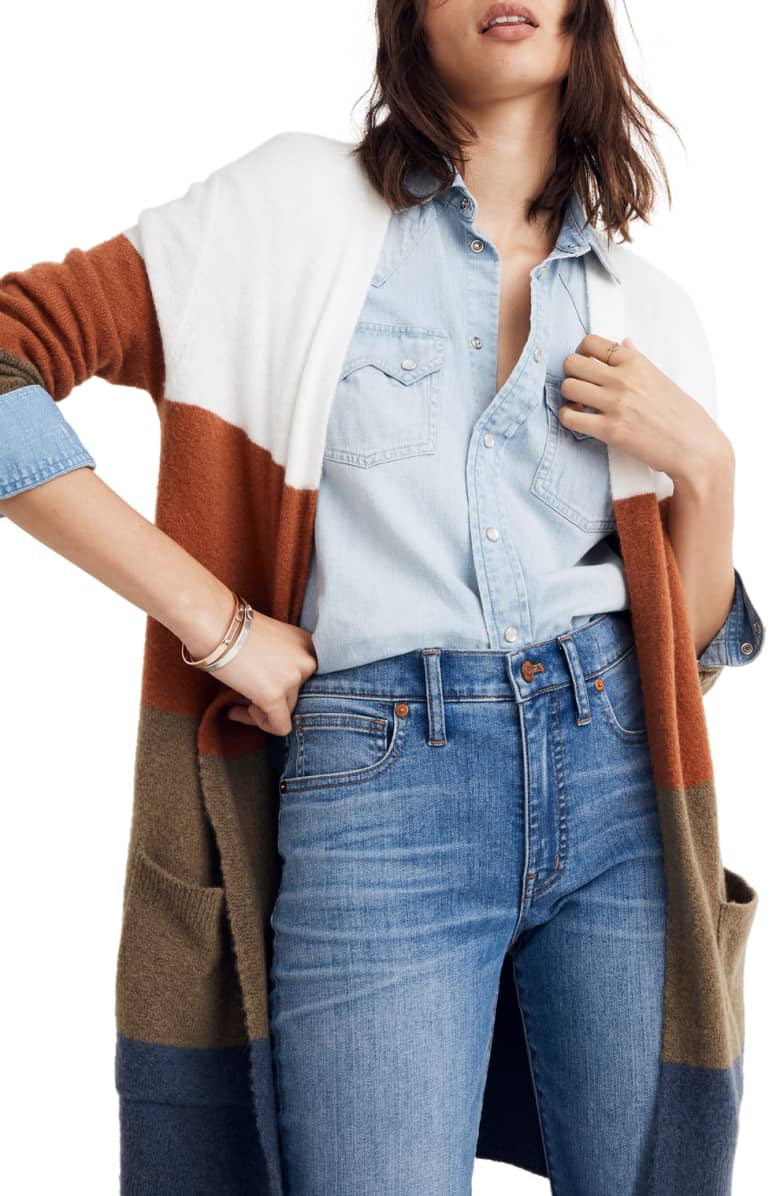 This style found here.
Scarves, then comfy clothes, and then I'm done because I'm tired.
I always love the BP scarves at Nordstrom because they're cute, affordable and if you buy the thicker ones like this one, they're actually warm. (Scarves are not a novelty in Chicago, they are an absolute must.)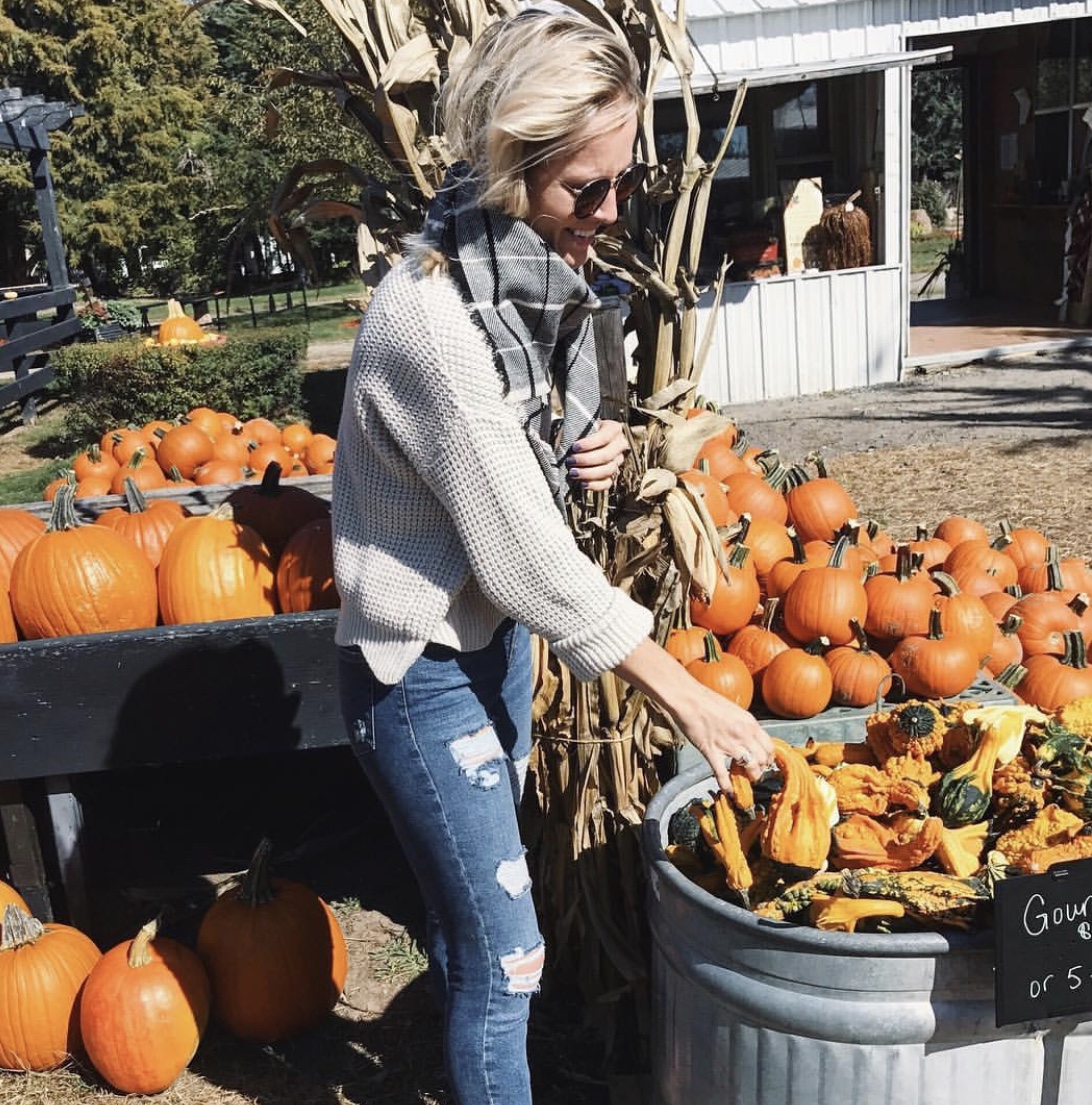 And now for some comfies… these joggers + this sweatshirt and you're set. This sweatshirt is brand new on my site and I hope you love it as much as I do 🙂 Use code OHHEYTAY and you'll get 15% off just for being a blog reader.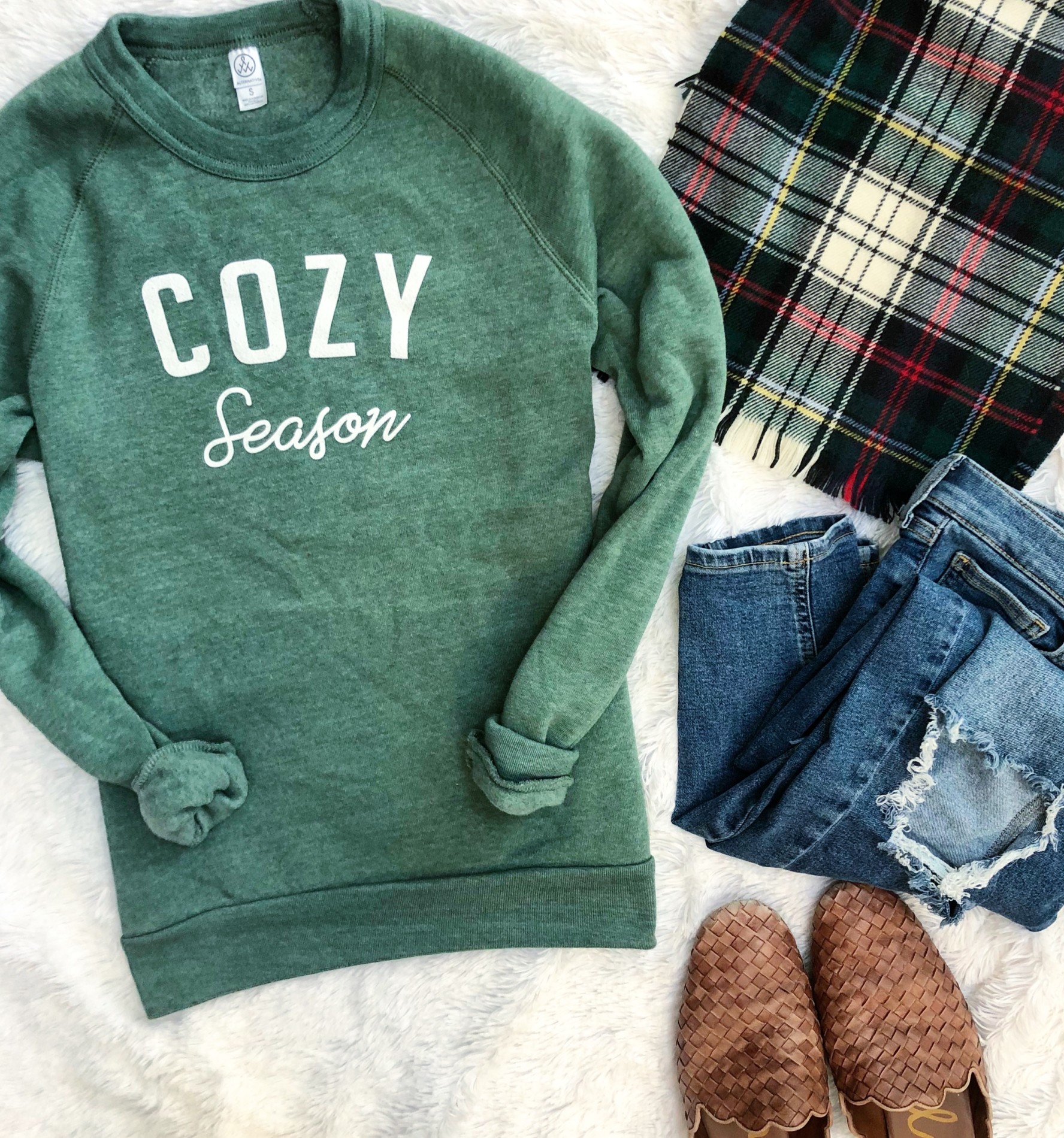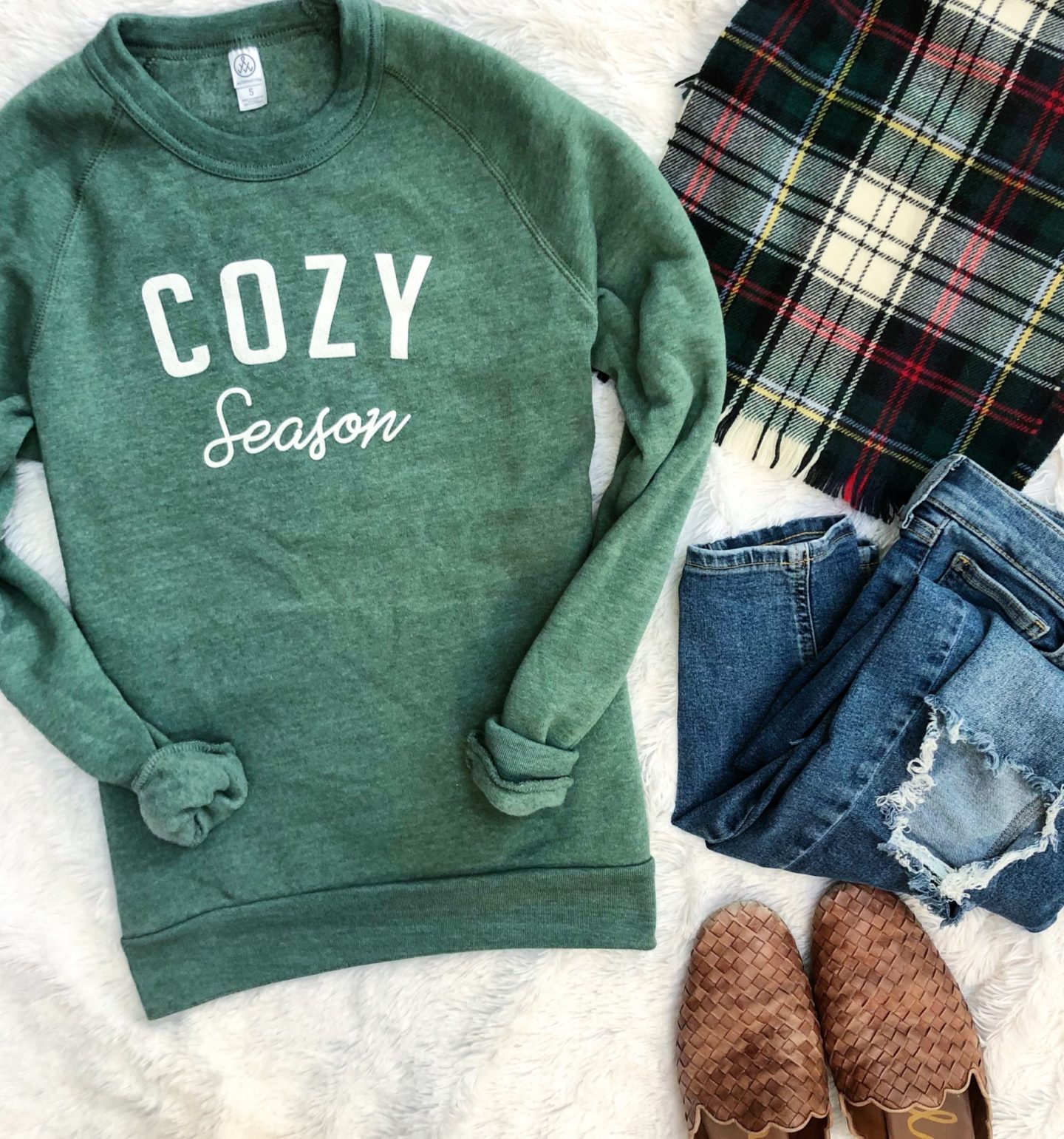 And that's all I've got! Time for Sunday night supper. *supper means dinner in the Midwest.
And then I may dive into some fall movies, first on my list is Stepmom. (Hocus Pocus doesn't come out until October.) But I need to expand my list, what are some of your favorite fall flicks?