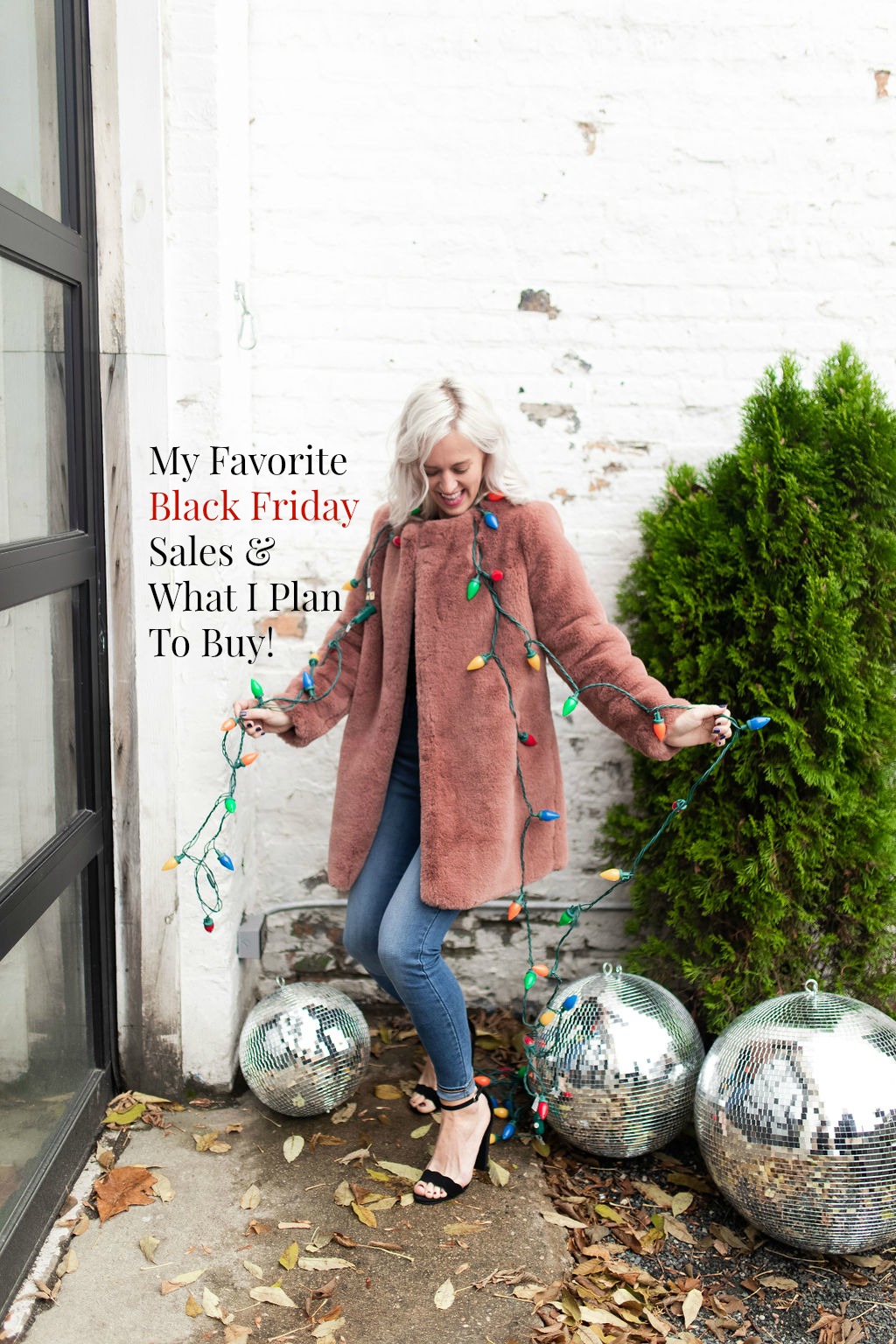 *affiliate links will be used.
Before I get into where I'll be doing my holiday shopping this year on Black Friday… Let me first plug my own store and tell you everything is 20% off with the code BLACKFRIDAY20 and a free "Let's Get Festive" koozie is included with all Black Friday orders. GO NUTS!
In the photo above I am wearing head to toe Alice & Wonder and you should definitely check out all of her sales happening here. Her new holiday line is so so good!!
Now For My Top 3 "Big Buys" On Black Friday + the chance to a $100 gift card to any store below! (Details on how to enter are at the bottom of this post.)
The Dyson.– normally $430, on sale for $200. I won't deny that I truly love vacuuming and I feel this would really enhance the experience for me. *update: rumor is Target has Dyson deals available now if you're a Red Card holder, just an FYI!
A new TV- original, I know. (This is all Chris.) And maybe an Apple Watch if it's still in stock, but I have a feeling these will go fast.
A new area rug- I'm not sure which one yet, but it will probably be something white that Harlow will ruin in about six months because that's a fun game we like to play.
STORES I'LL BE SHOPPING!
Abercrombie– 50% off EVERYTHING. Start with the parkas or this faux fur vest.
J Crew– 40% off everything! This coat and these boots (I have them already but I know someone who wants them, mom please stop reading now.)
Amazon– so. many. deals. but I'll probably go for something stupid like dog bones and new food containers.
Anthropologie– extra 25% off sale items. Crossing my fingers this candle makes the list. If it does, stock up!
Nordstrom- up to 60% off.  Check out these boots and this essential makeup set. For an easy guy gift- check out all of the Herschel sales! And SPANX leggings!!!
Madewell– 25% off everything. If this includes their Vans, that's where you'll find me. I'll also take five of these pullover sweaters, thanks.
Nordstrom Rack- up to 40- 50% off. Want some cozy slippers? Look no further than Rack!
Zappos– I'm not entirely sure yet, but if the Vans SK8-Hi MTE are on sale (and if you like the pair that I always wear-see pic below) this is where I got them last year!
JCrew Factory– up to 50% off! Have I mentioned how much I like posing with my leg crossed? Almost as much as I like the City Coat and Vail Parka (both run large, size down!) And don't forget the faux fur vests!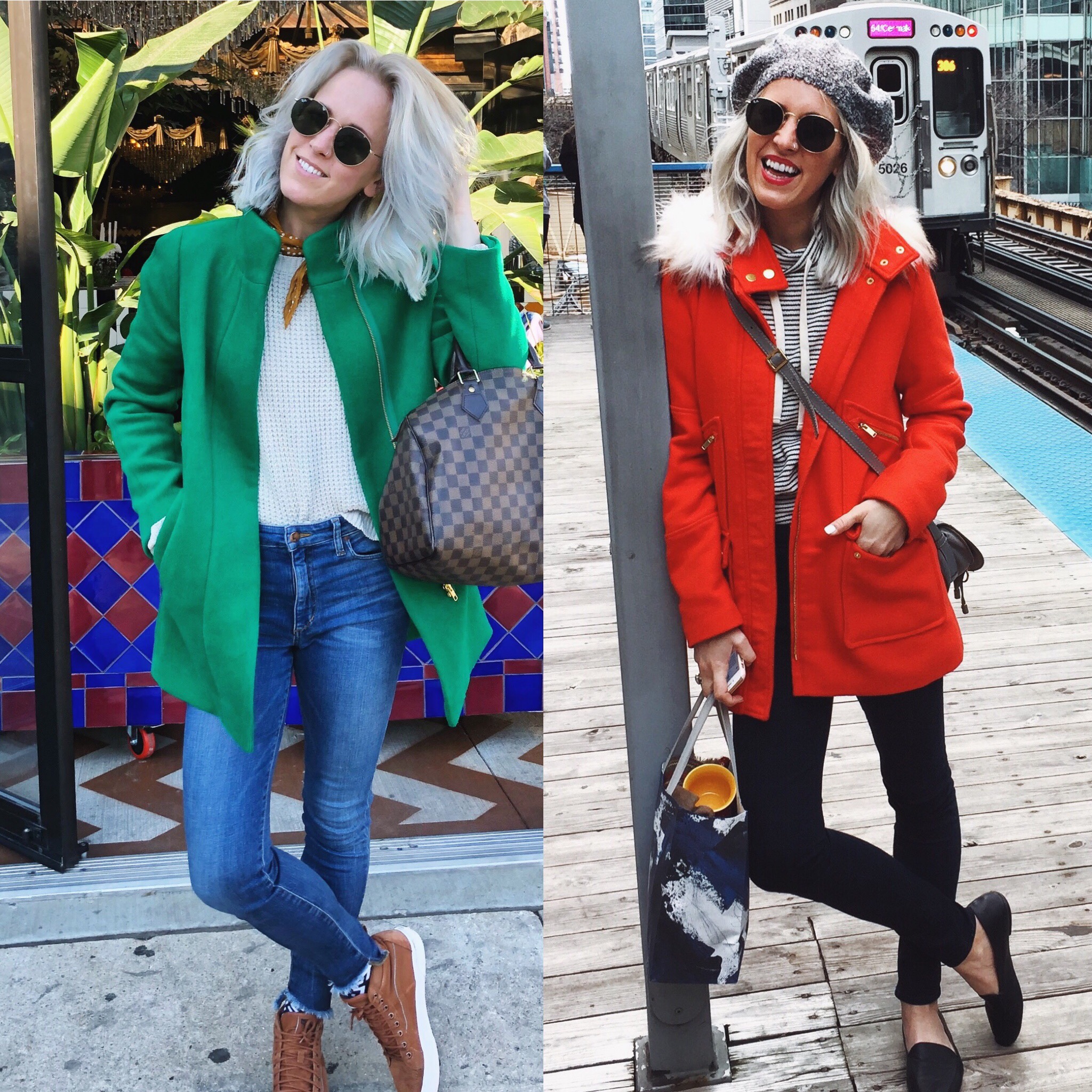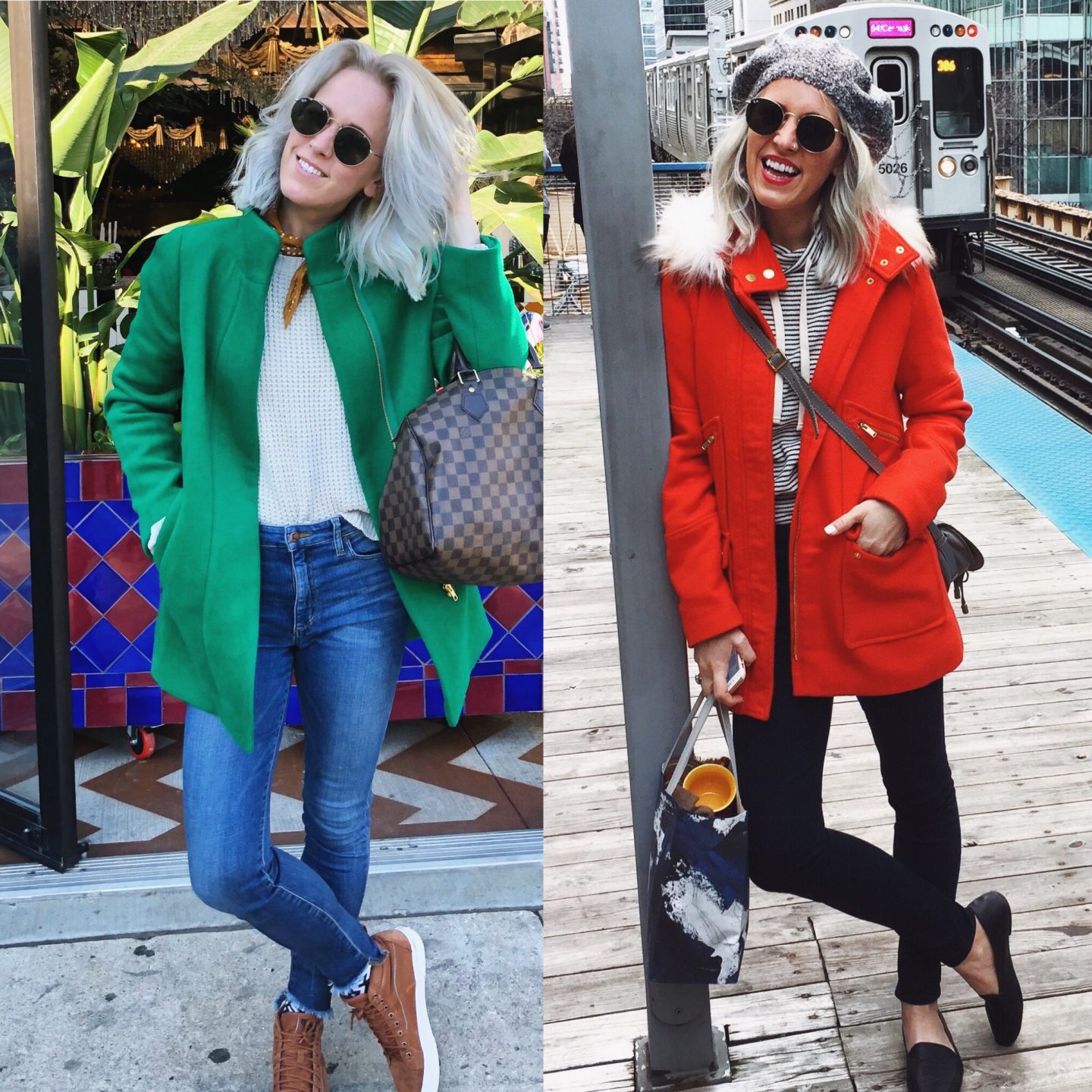 Crate & Barrel- 20% off select items. Head to their tabletop and bar selection.
West Elm– up to 30% off, give me all of the RUGS! And so many cozy blankets and throws on sale.
Target- ALL THE DEALS!!!!
Old Navy– up to 40% off! Want cute pjs? This is your place.
Hayneedle– up to 60% off! This is another great store for area rugs (and outdoor furniture.)
If you'd like the chance to win a $100 gift card to any of the stores mentioned above, just comment below with the items you're shopping for this holiday season! For an additional entry, share the Facebook post found here, then comment beneath it with your favorite black Friday finds once more so I know you shared it.
Winner will be announced on Tuesday, November 27th.
Happy Thanksgiving and happy shopping! LET'S GET FESTIVE!!!