Let's skip the pleasantries and get right to it. This is a post about Maui: how we got there, where we stayed, ate, drank, beached, etc!
The getting there…
We flew Southwest! (God bless Companion Pass, cheapest Hawaii flights ever!) And it was great- well the snacks were just okay, but you don't fly Southwest for the snacks. You fly for the prices!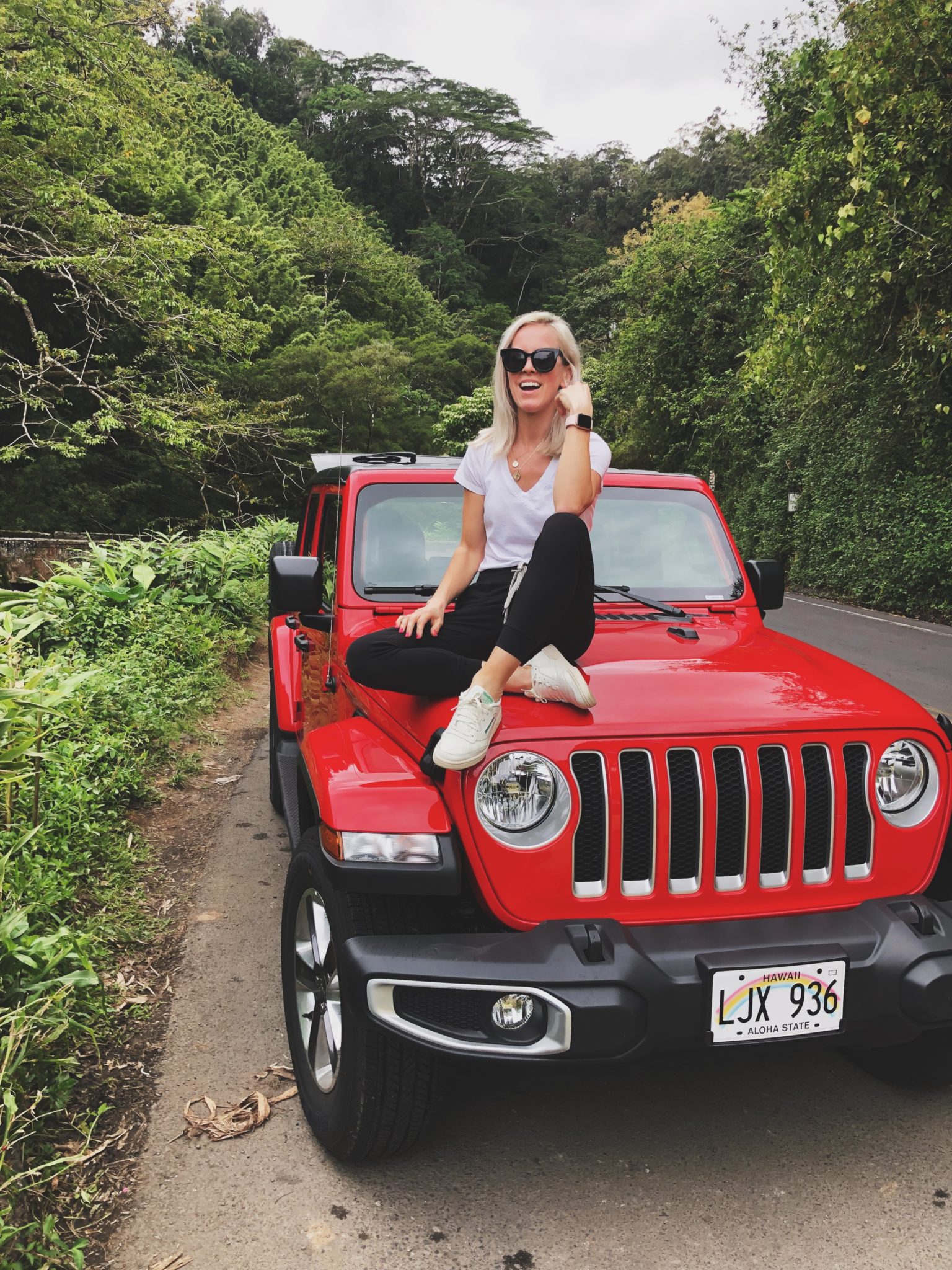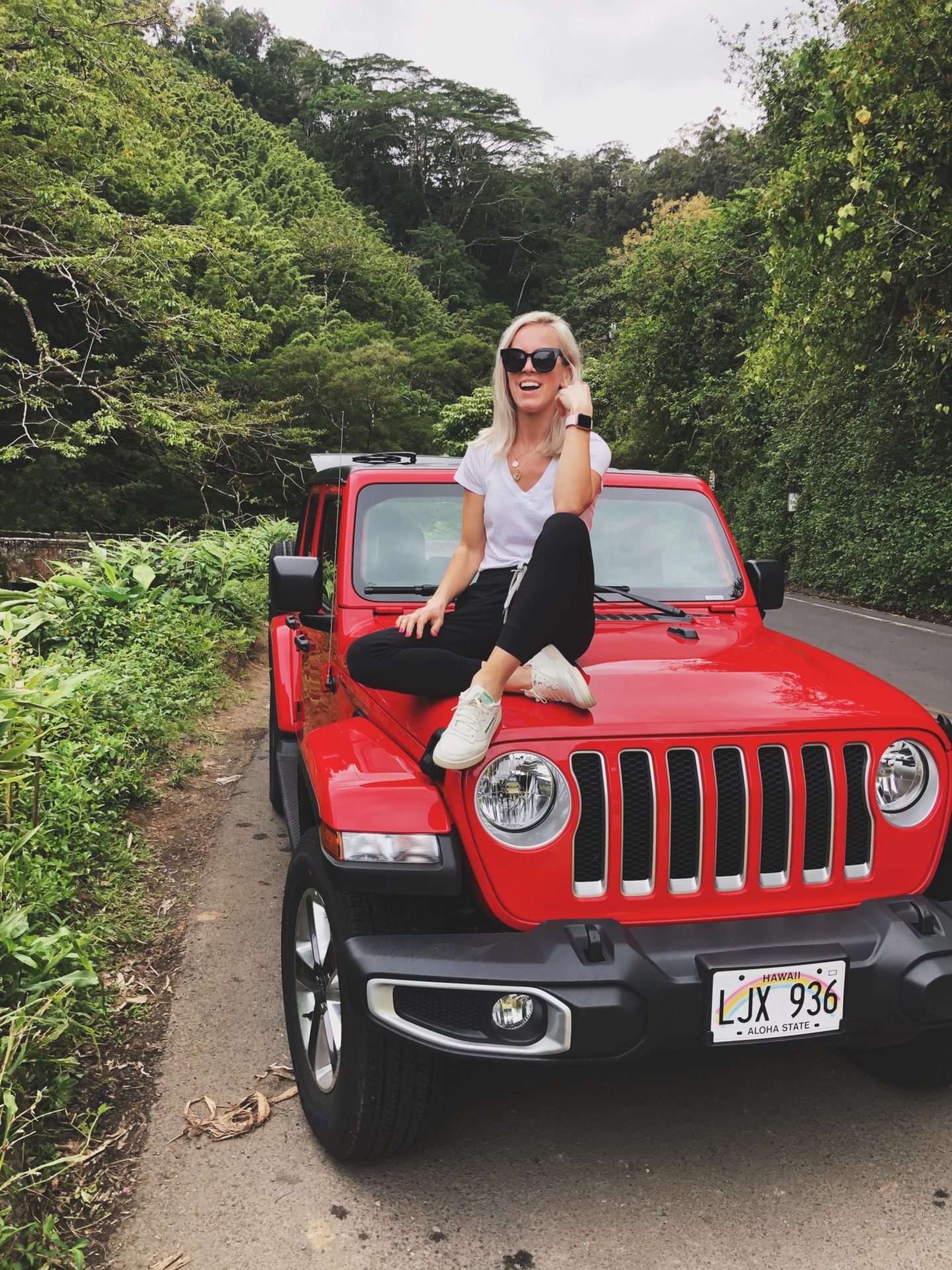 Once there: we rented a Jeep from Sixt. This a new rental place (new to us anyway) that Chris's friend suggested and the prices were great and so was the selection of cars.
The second we landed and got our Jeep we jumped on the road to Hana. (Wouldn't recommend this drive right after a twelve hour travel day unless you're staying there on night one like we were.)
Where we stayed: 
First half- we stayed in Hana at Travaasa. This was a splurge resort for us but we knew we wanted more than one day in Hana and this place looked perfect. (And it was.) It was so so perfect. I would stay here again in a heartbeat.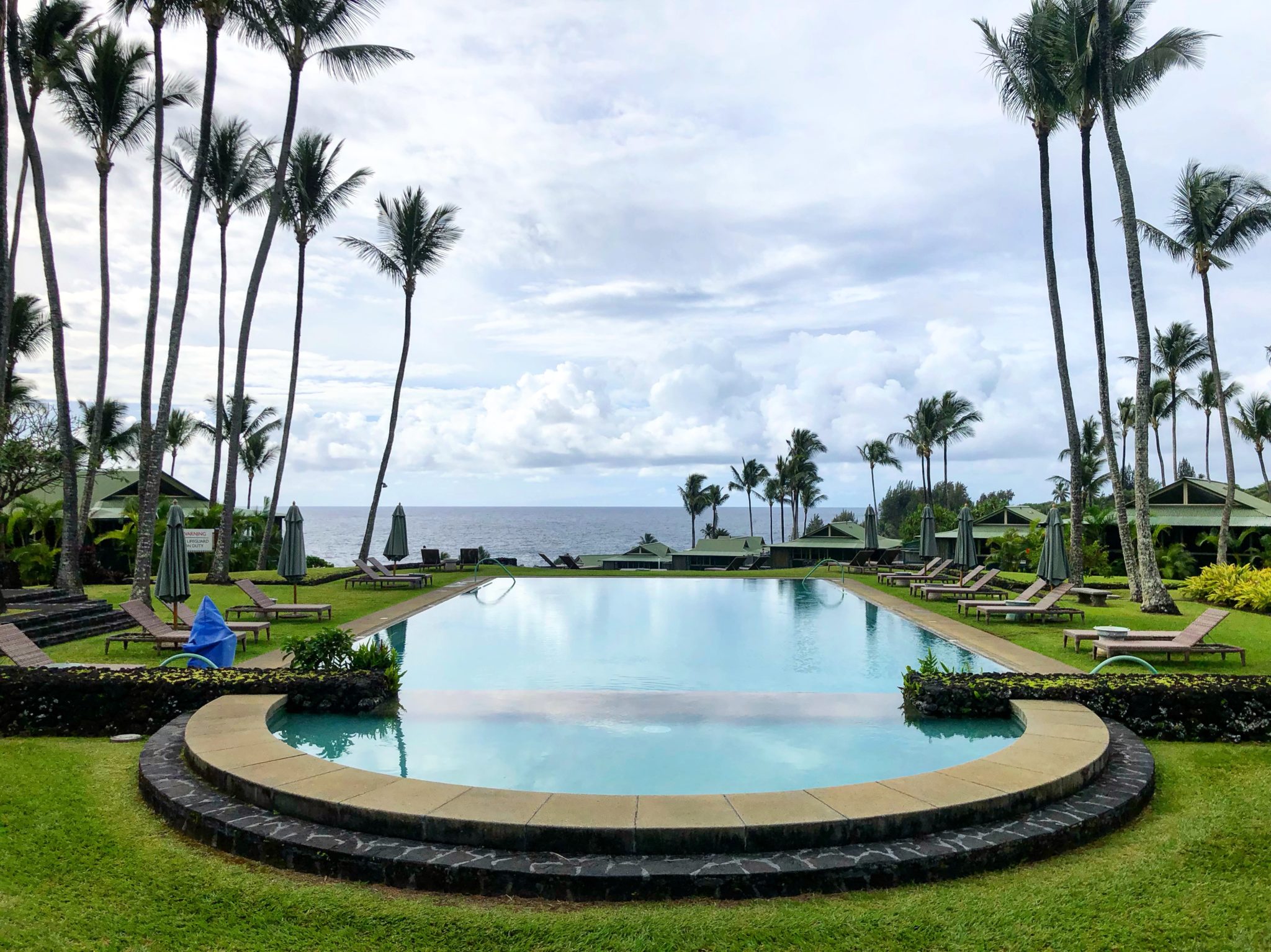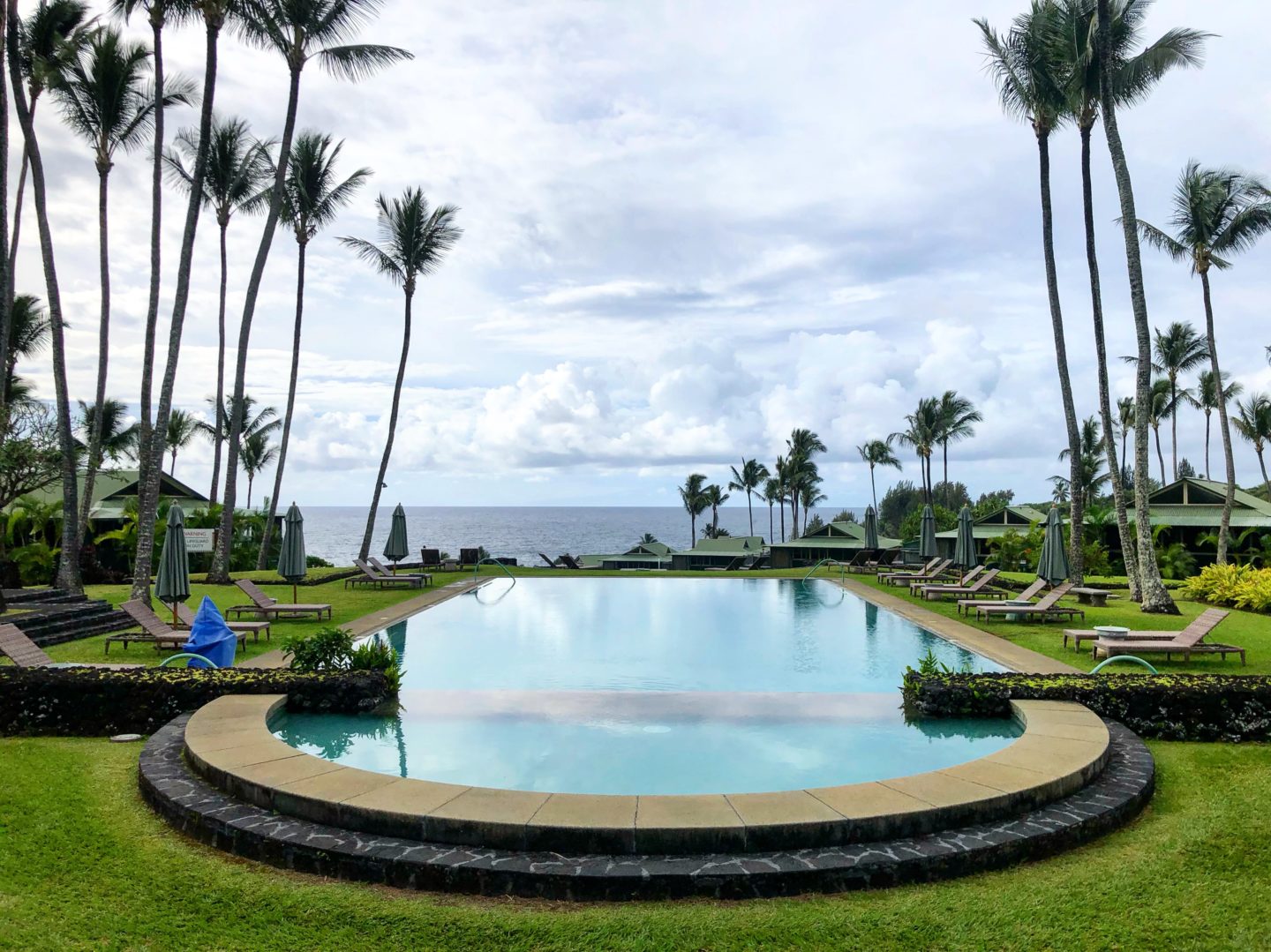 If you like big resorts with lots going on and lots of bars and restaurants- this ISN'T for you. However if you like a smaller resort that is a little more quiet and chill, Travaasa will be right up your alley. Their staff was so accommodating and their food was awesome.
We stayed in one of their oceanside villas and fell asleep listening to the sounds of the waves and awoke to the sunrise peeking over from Red Sand beach.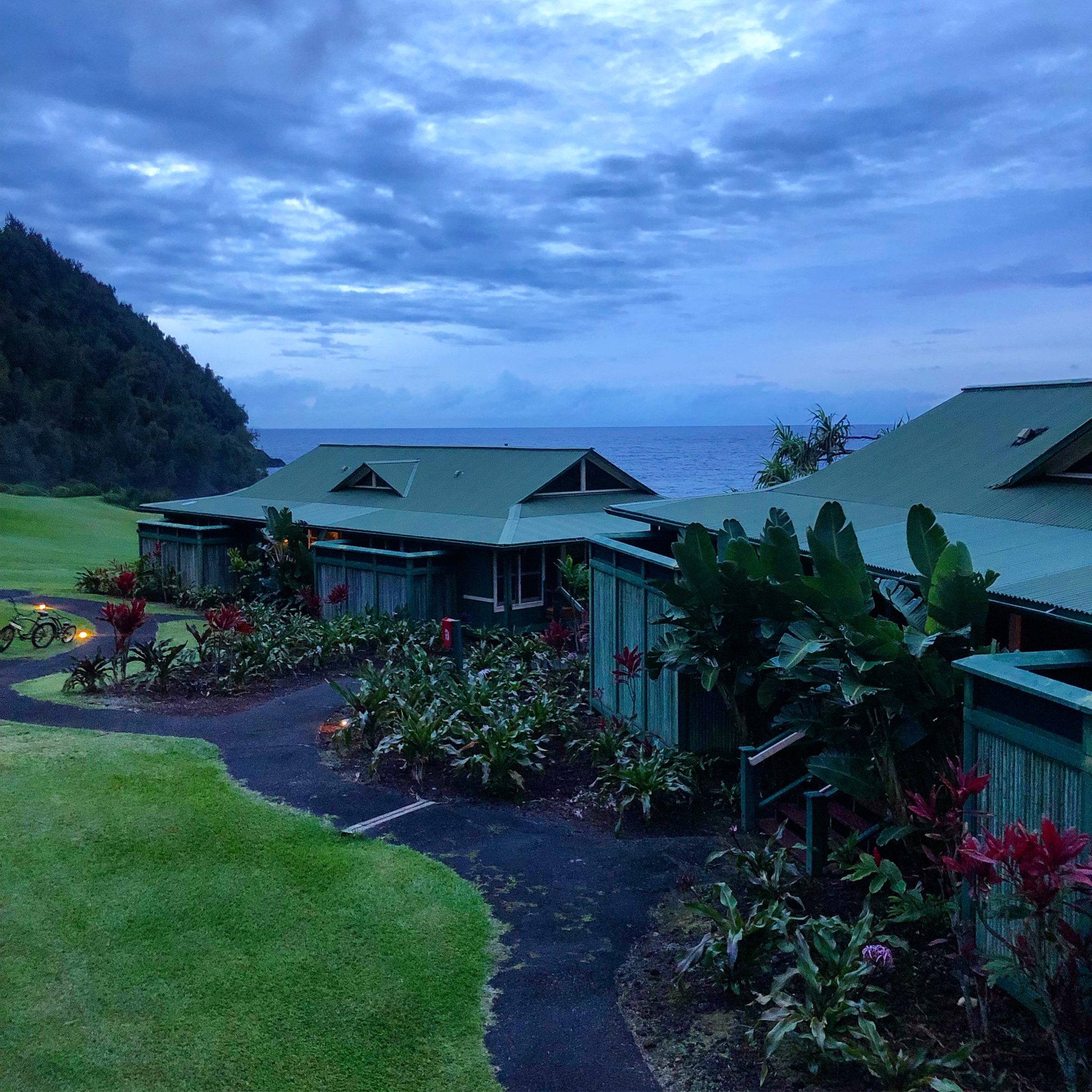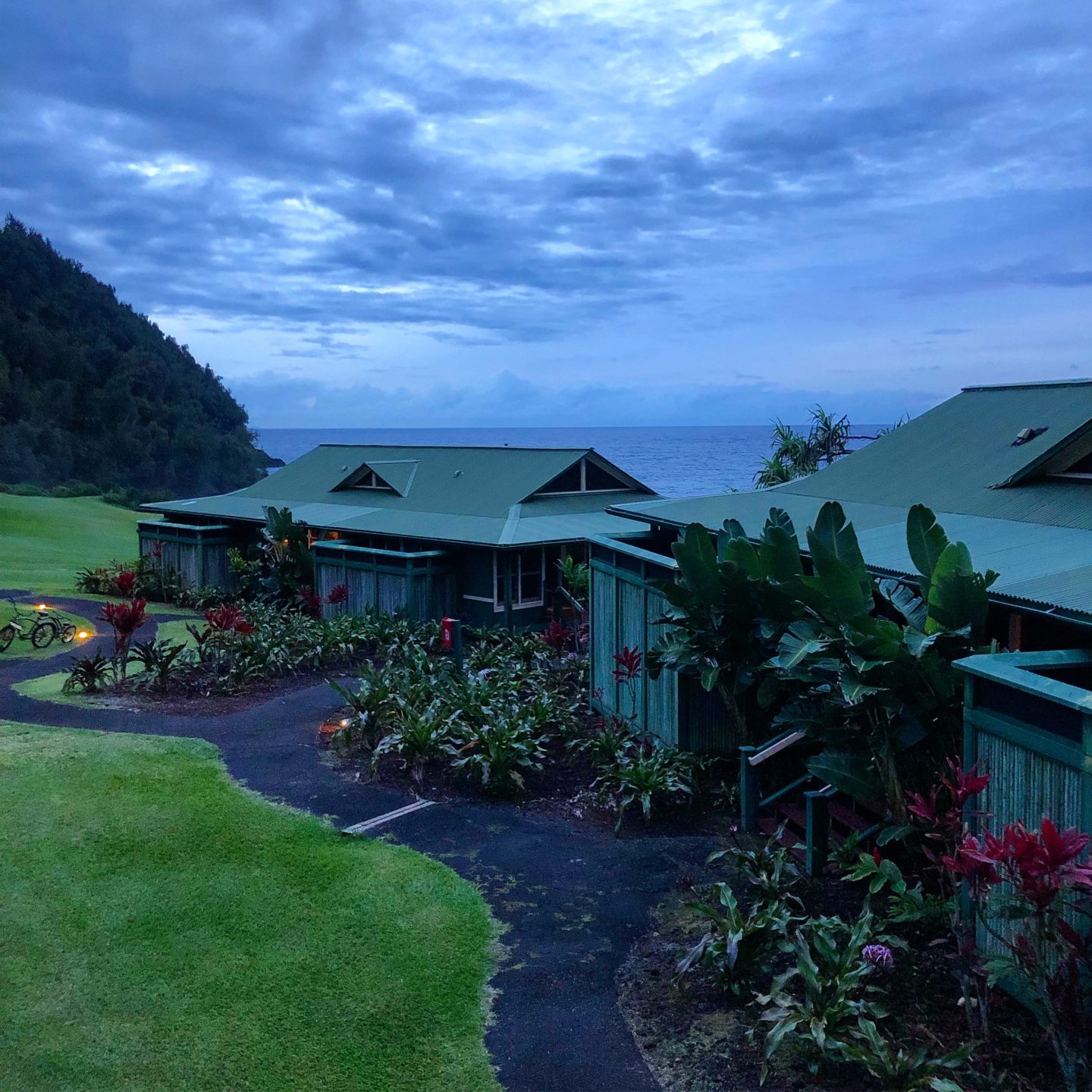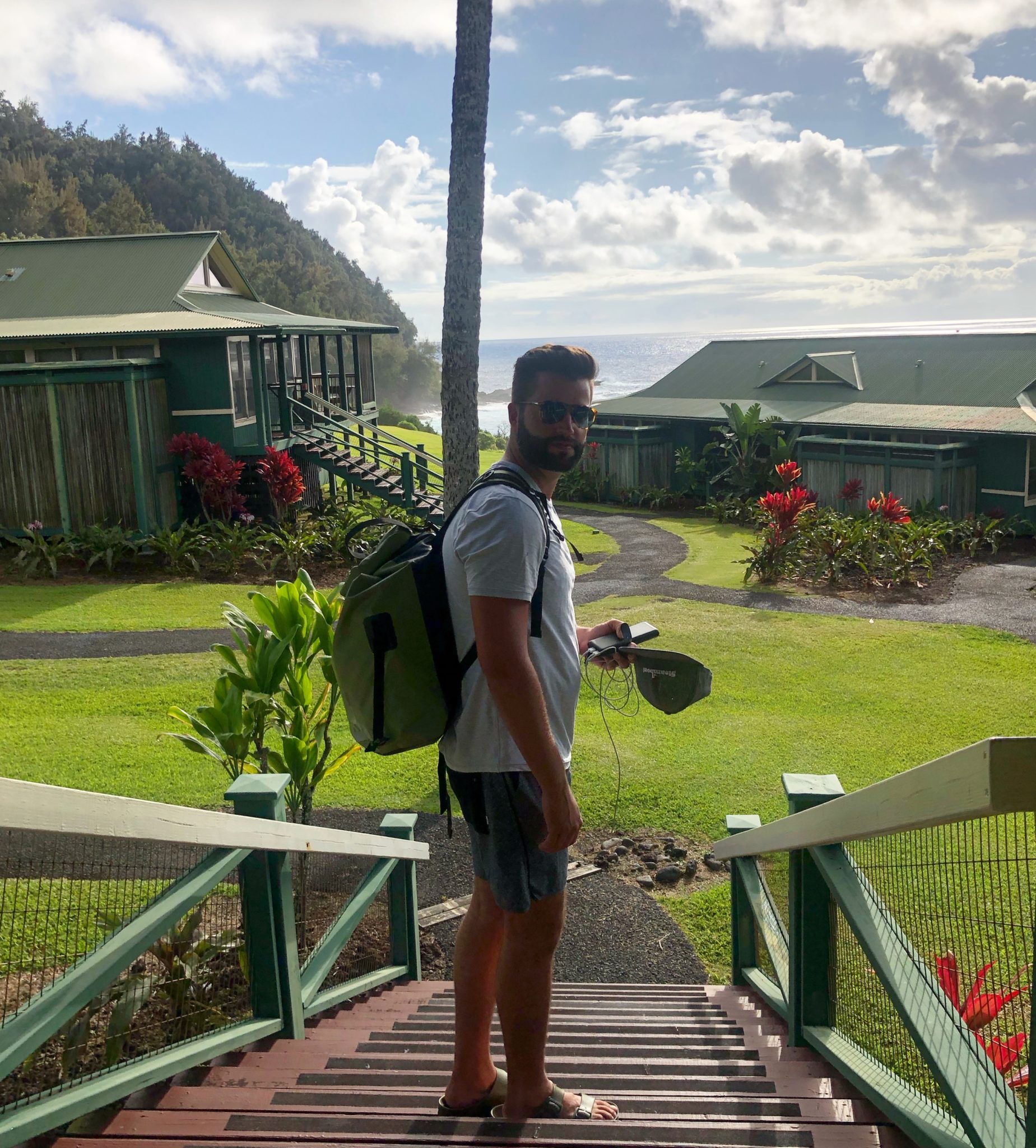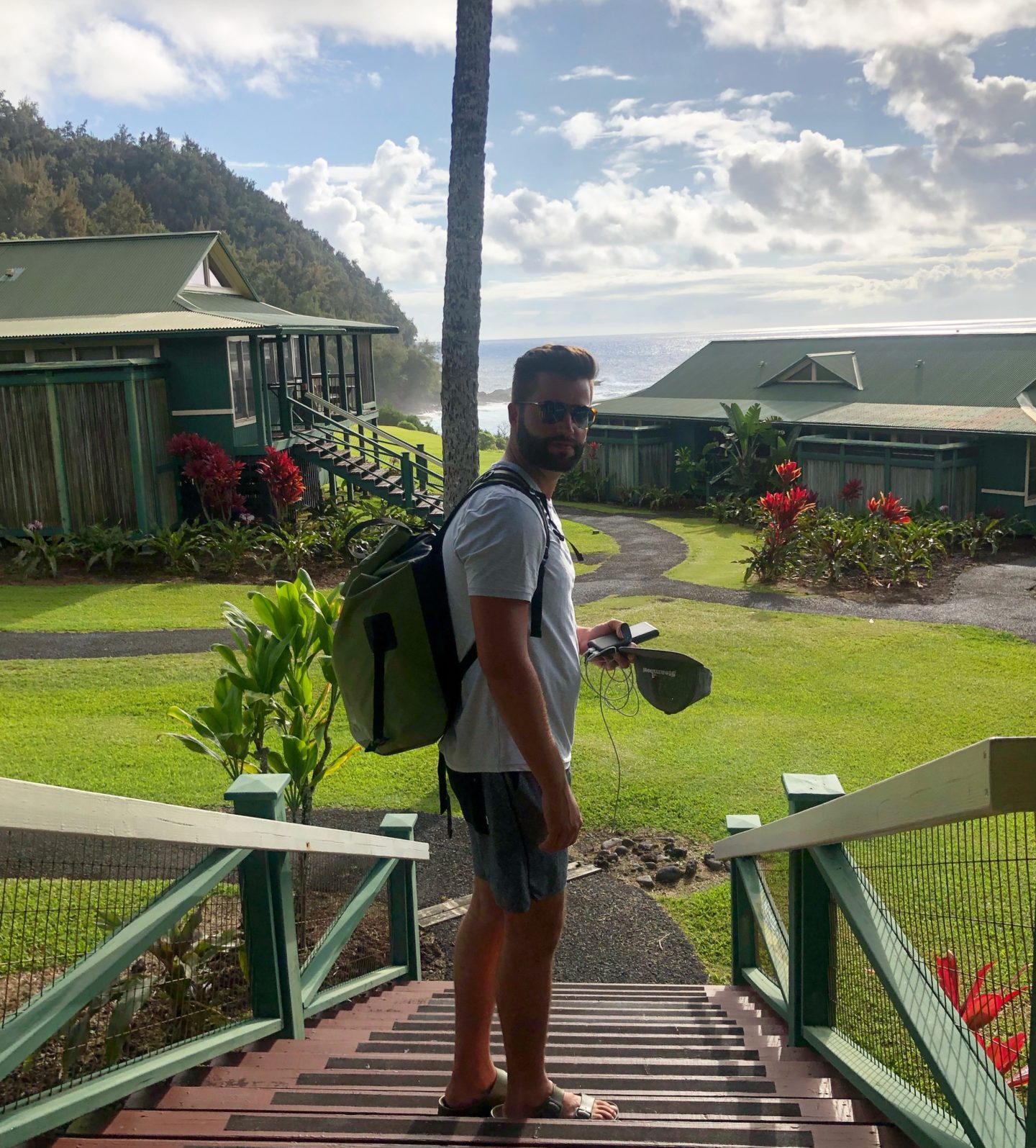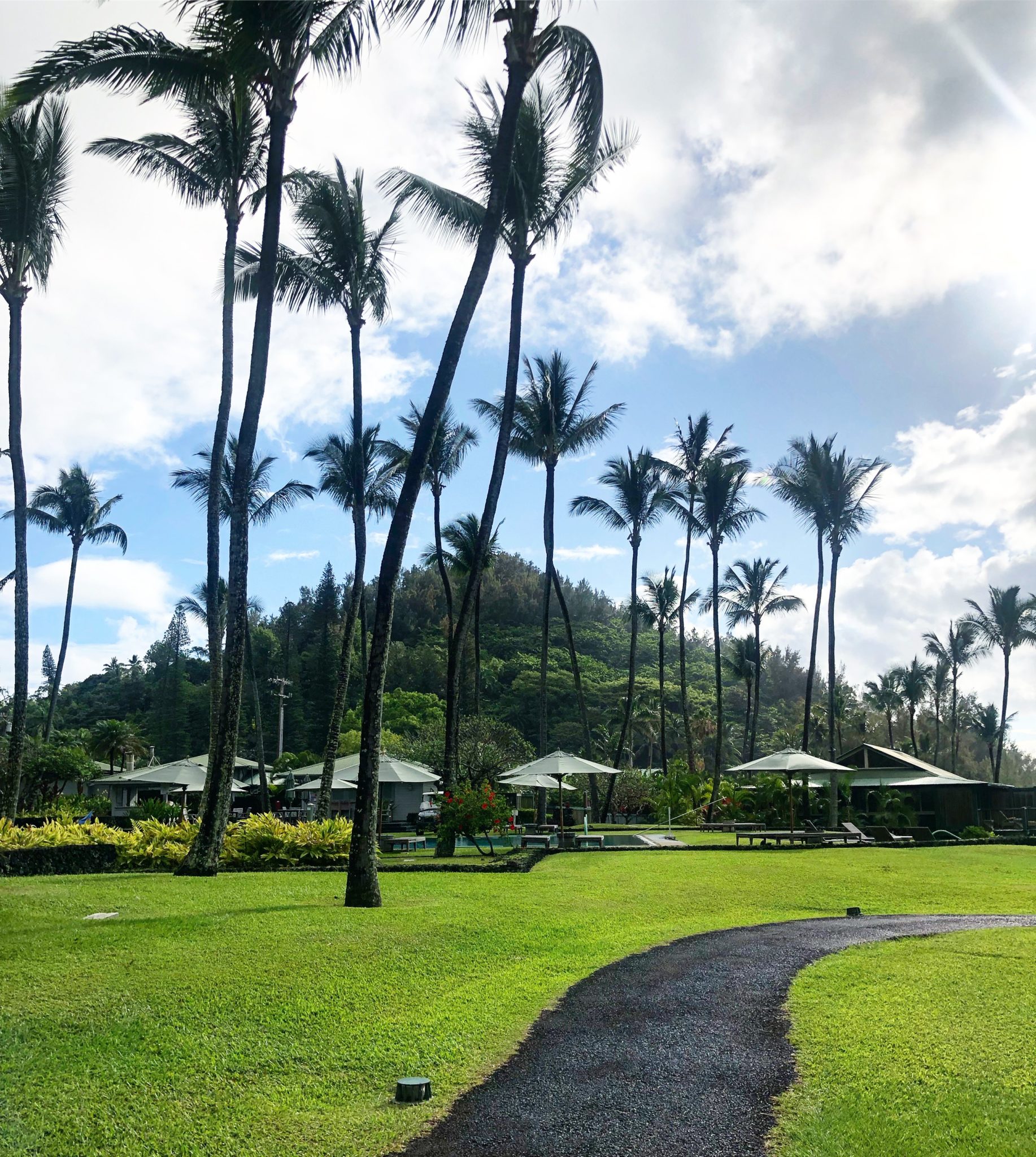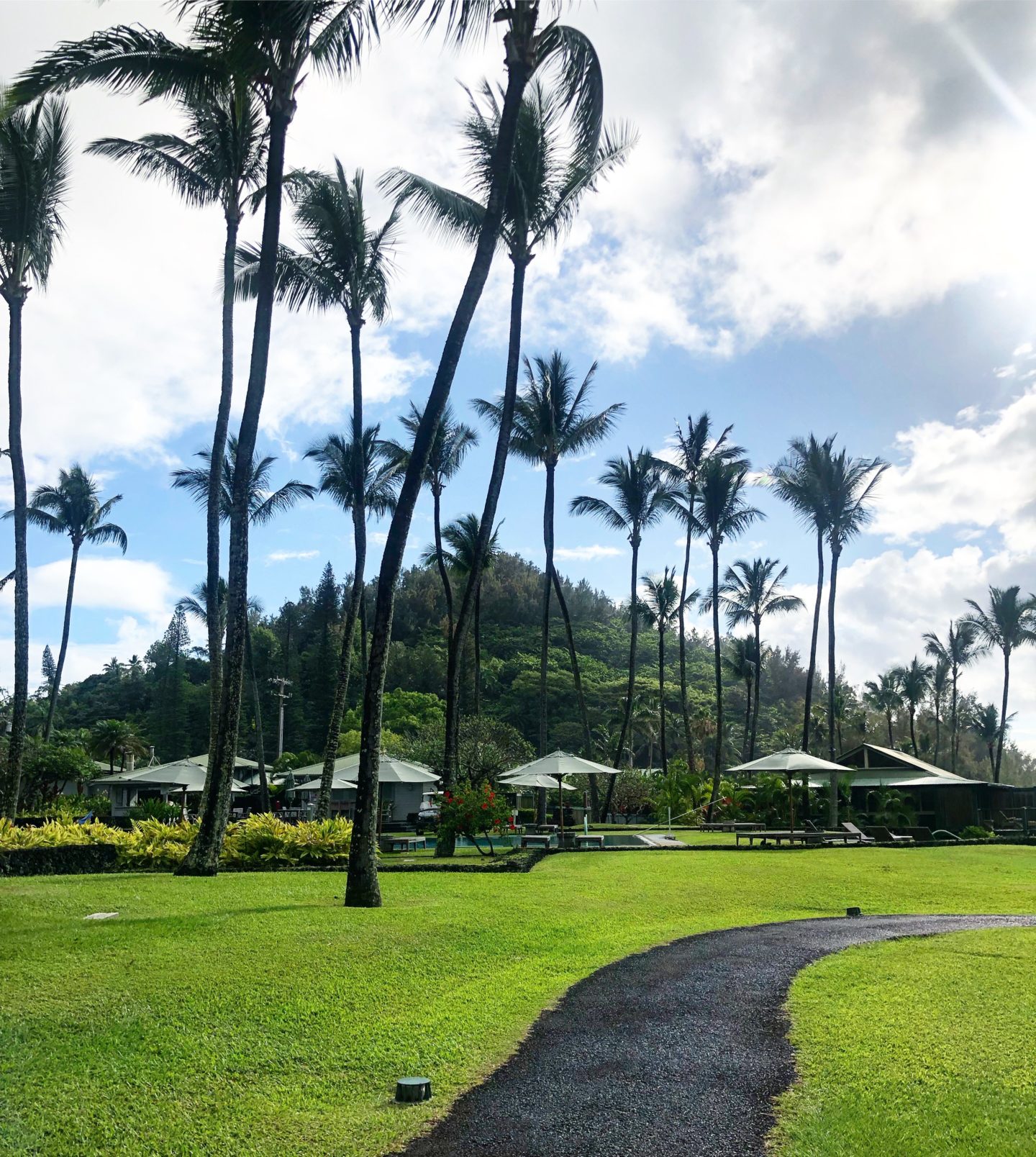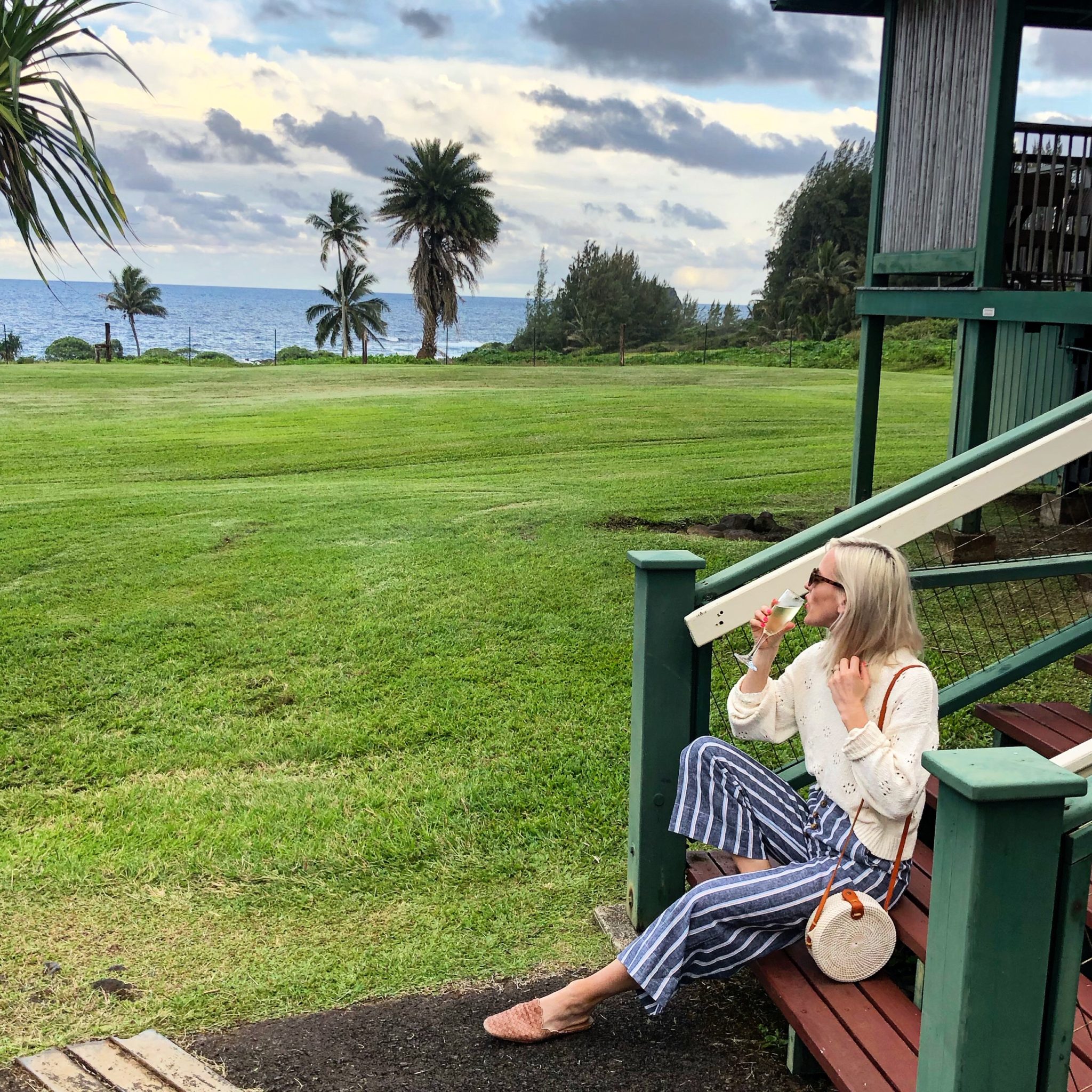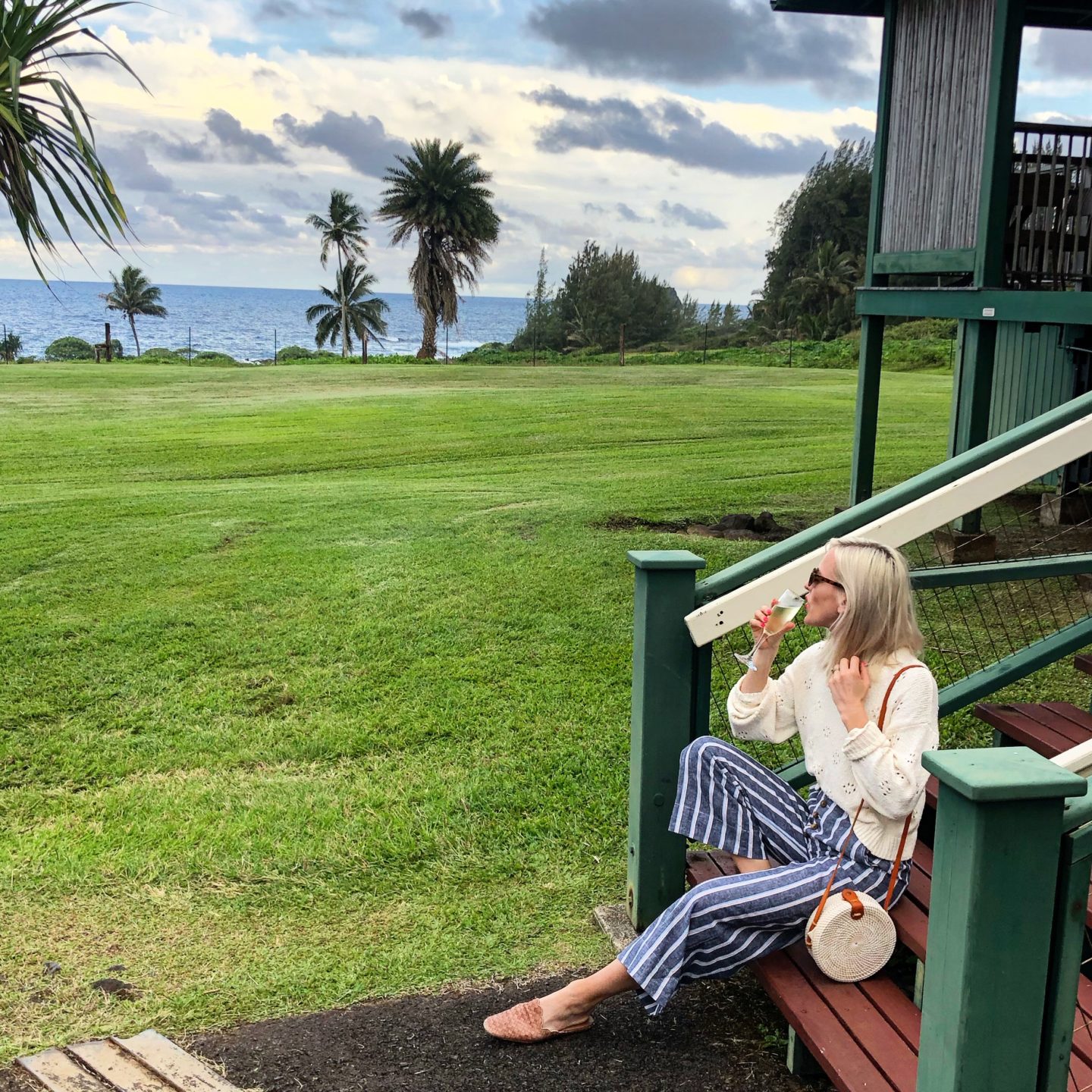 This photo is super smug and I apologize, but I was truly living my best life in Hana and soaking up every single second.
Every morning we'd follow the little black path and hike over toward Red Sand beach. (It was seriously a ten minute walk, if that) and we'd enjoy the little cove before anyone else got to it.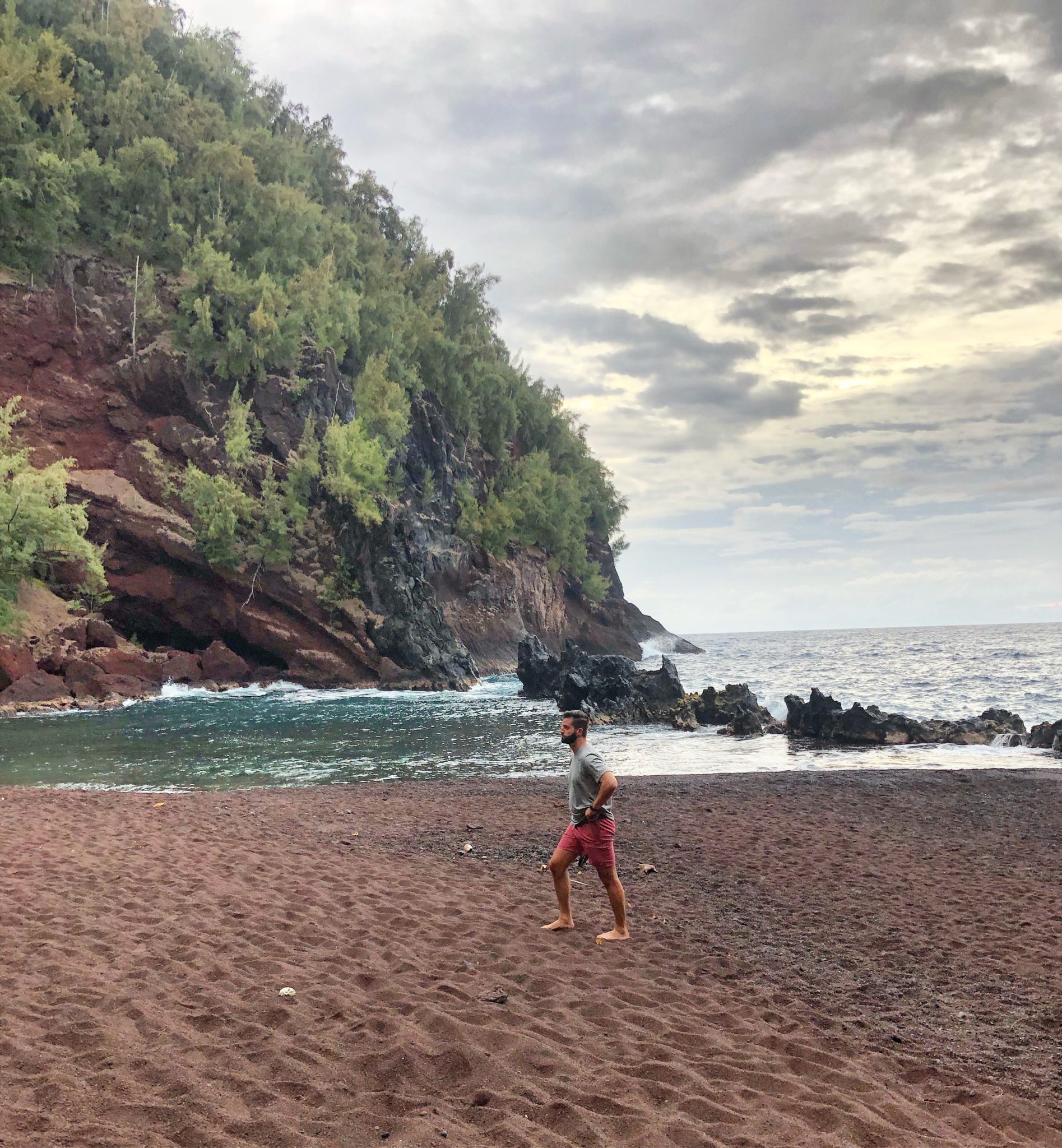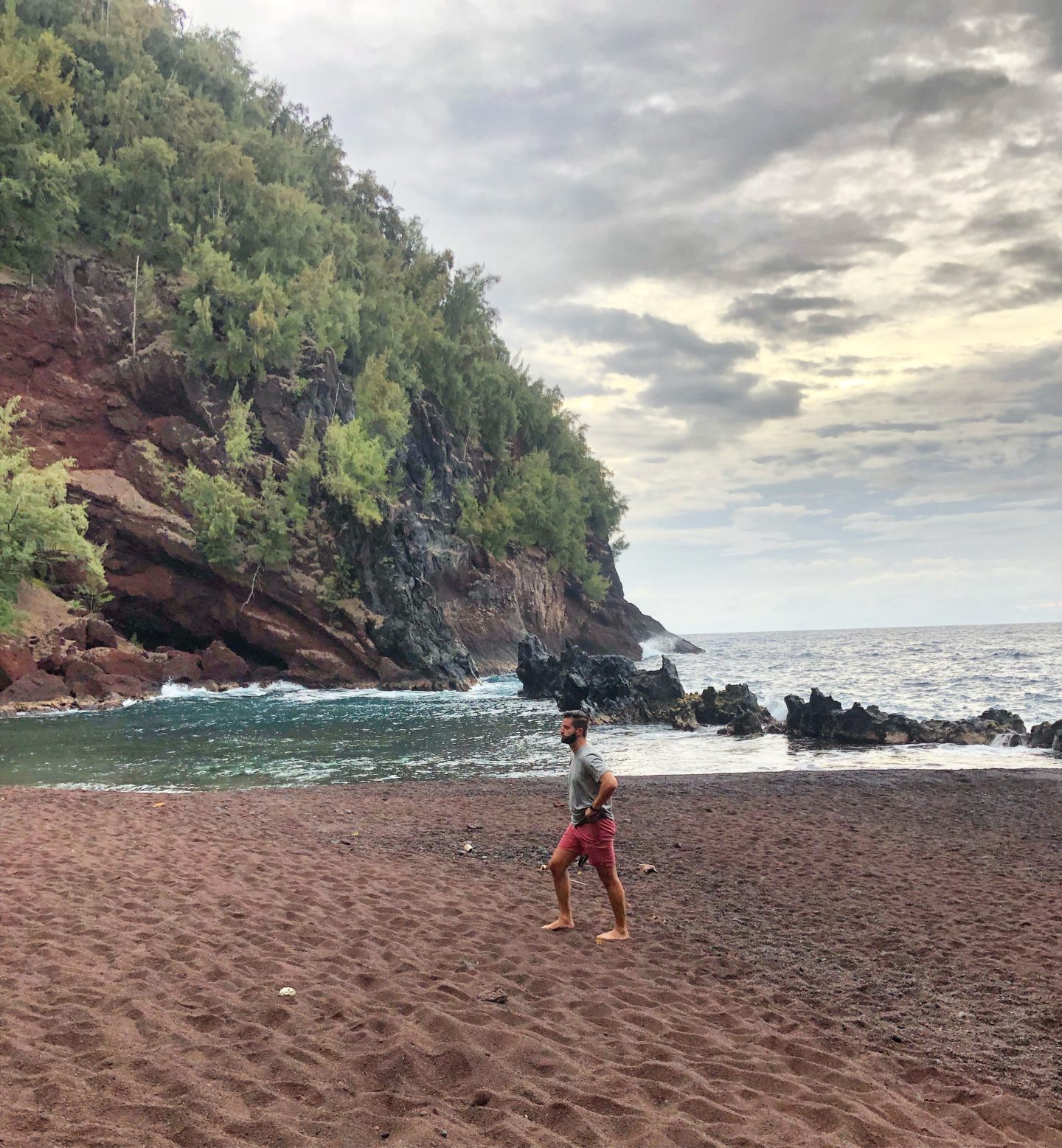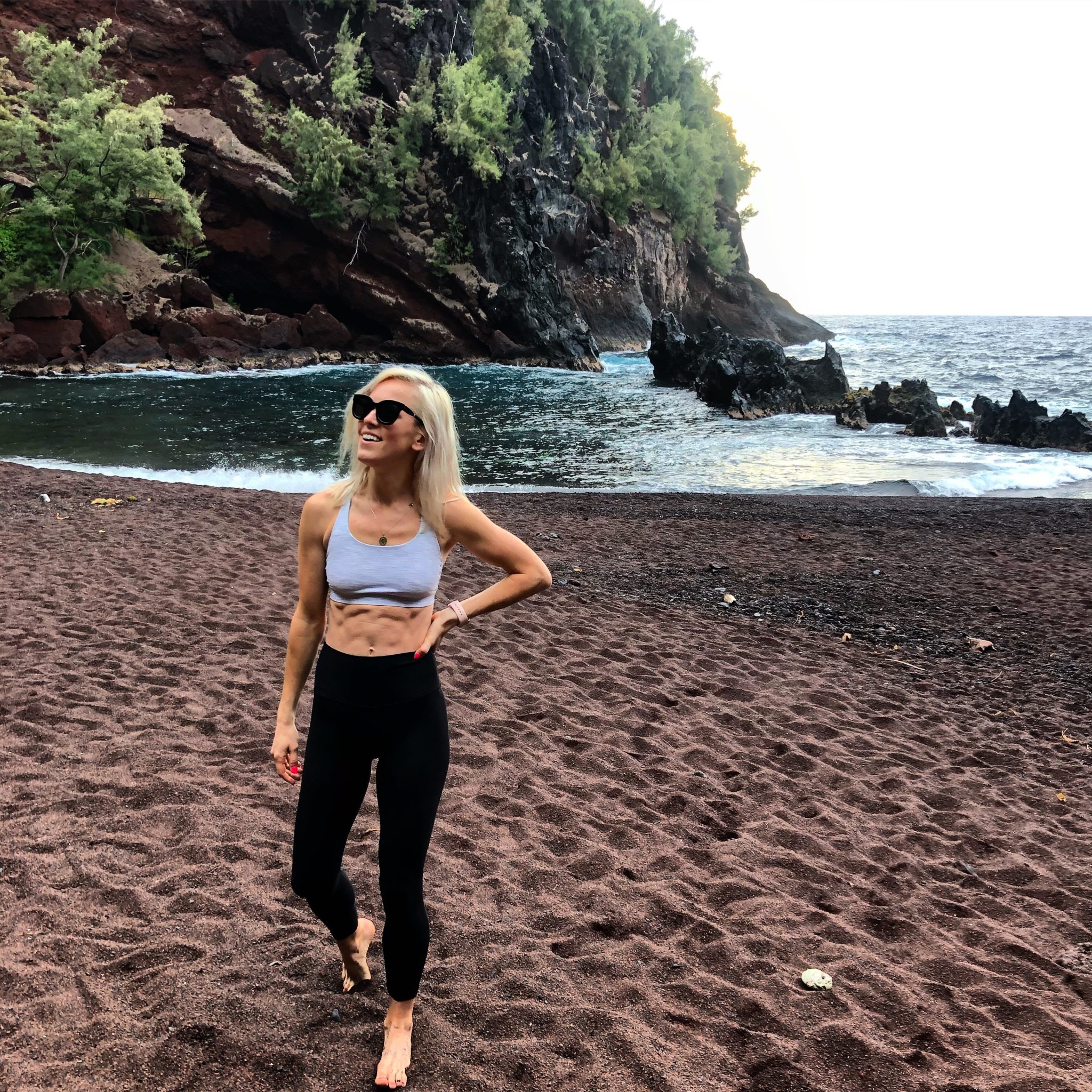 And after Red Sand beach it was waterfall time. The cool thing about Hana is that waterfalls are EVERYWHERE. You just drive and spot one and pull over. I could have hiked and played in the waterfalls all day, it just never got old to me. And even just driving along Hana Highway was absolutely gorgeous.
Hana was basically everything I dreamed Hawaii might be. 🙂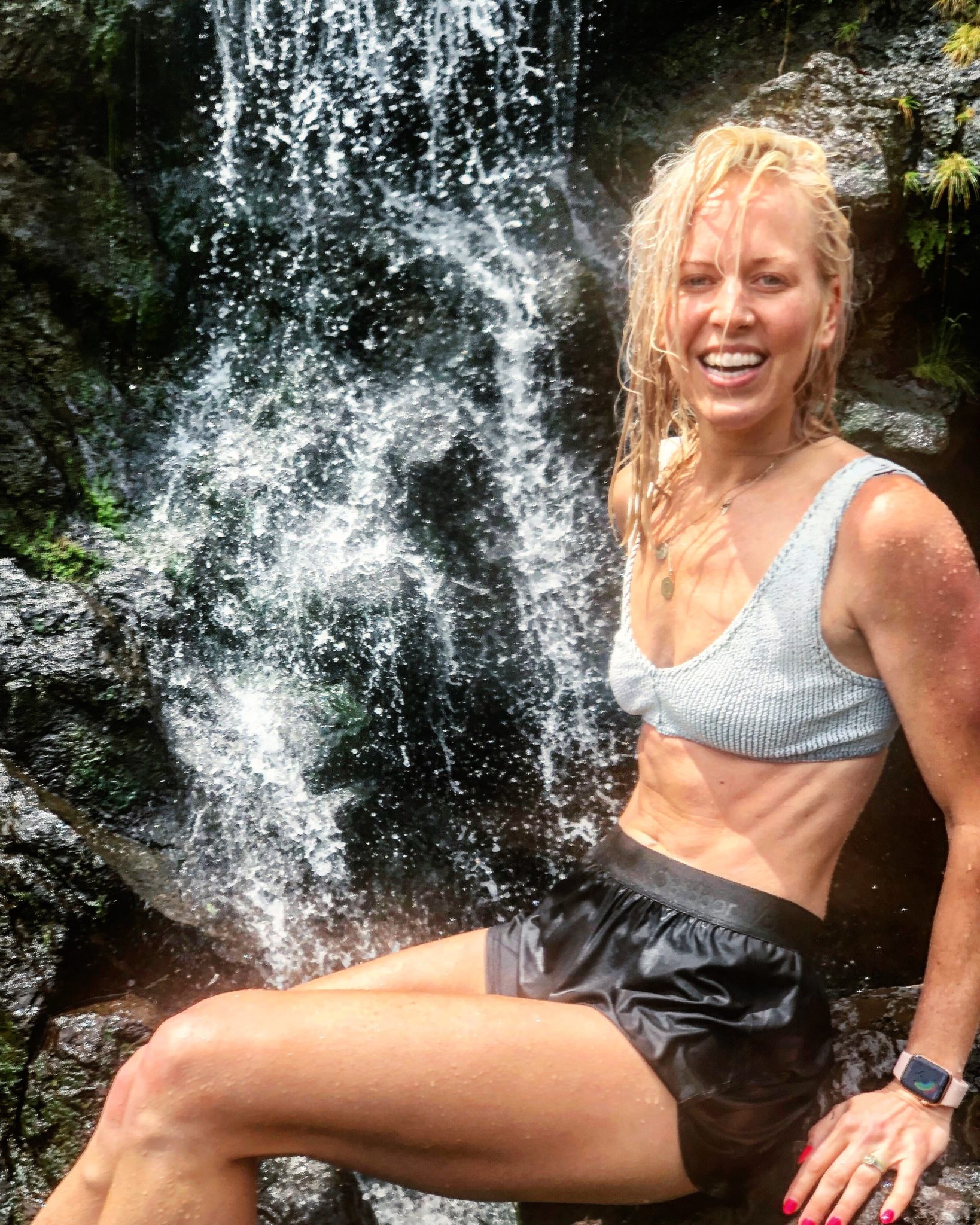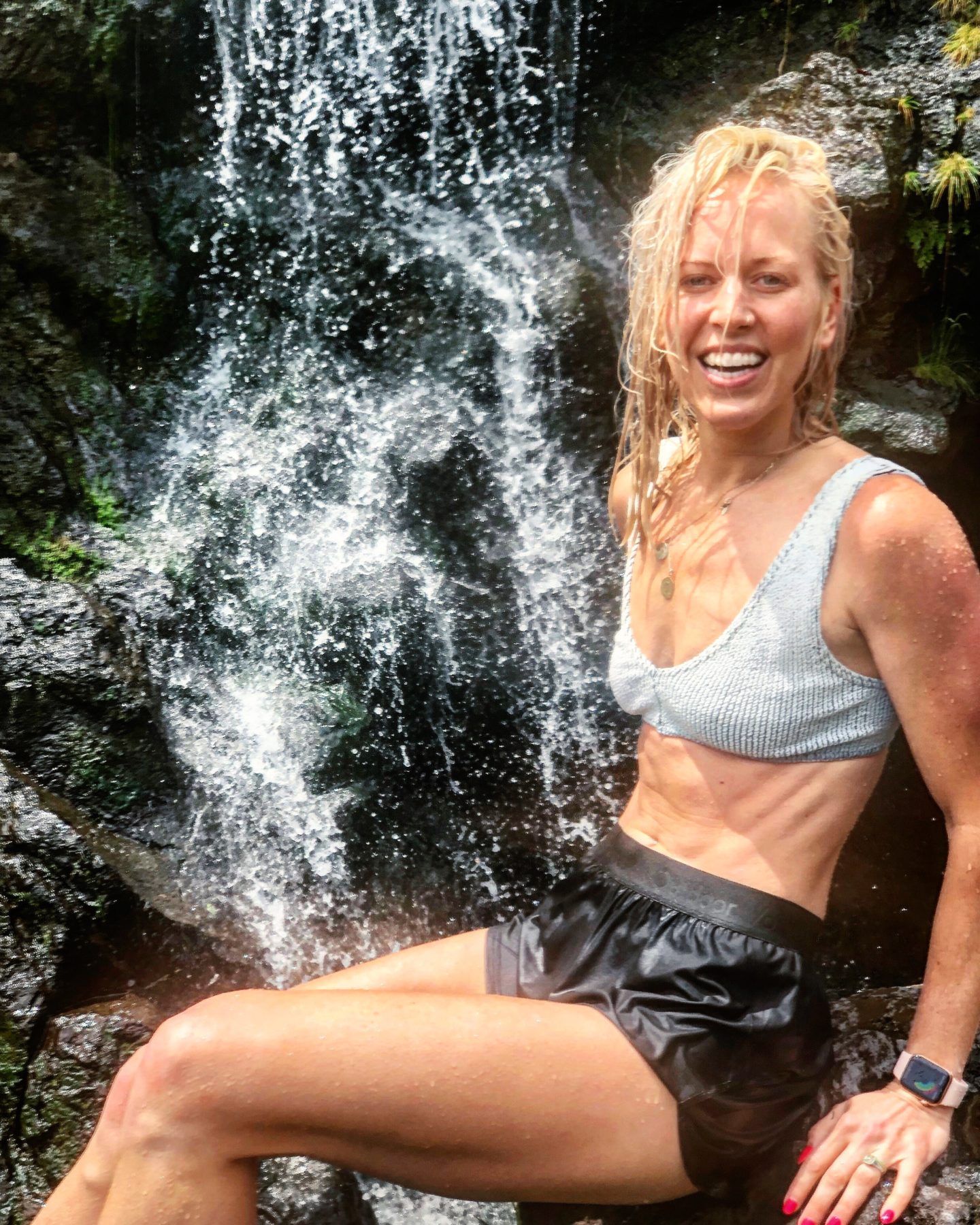 Our favorite waterfall climb (as seen above) was Hanawi Falls. We pulled over near a bridge and climbed from one pool to the next. It was slick and probably a little dangerous on account of the rainfall, but as long as you wear decent hiking sneakers you should be fine.
Favorite beach in Hana: Hamoa.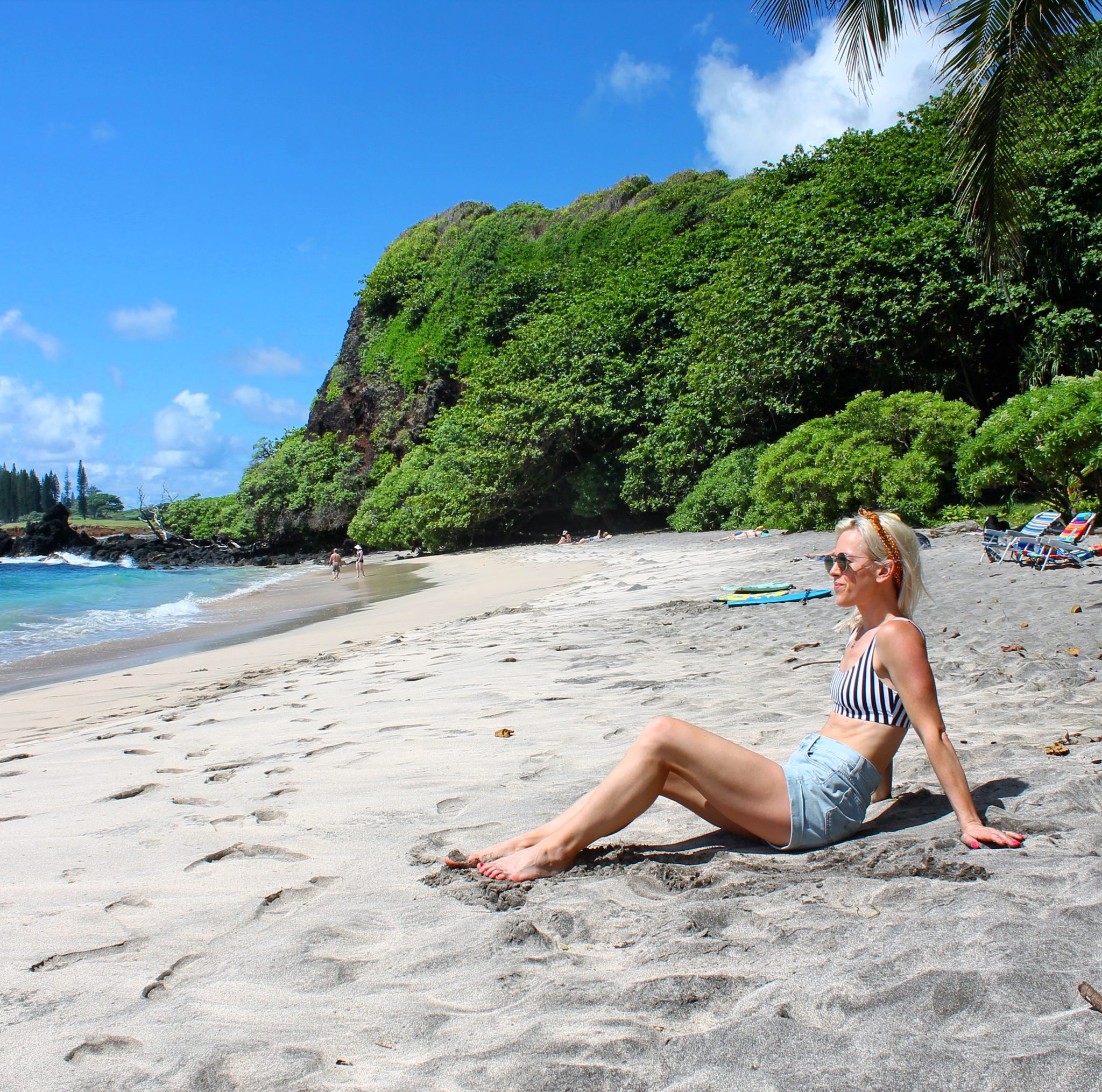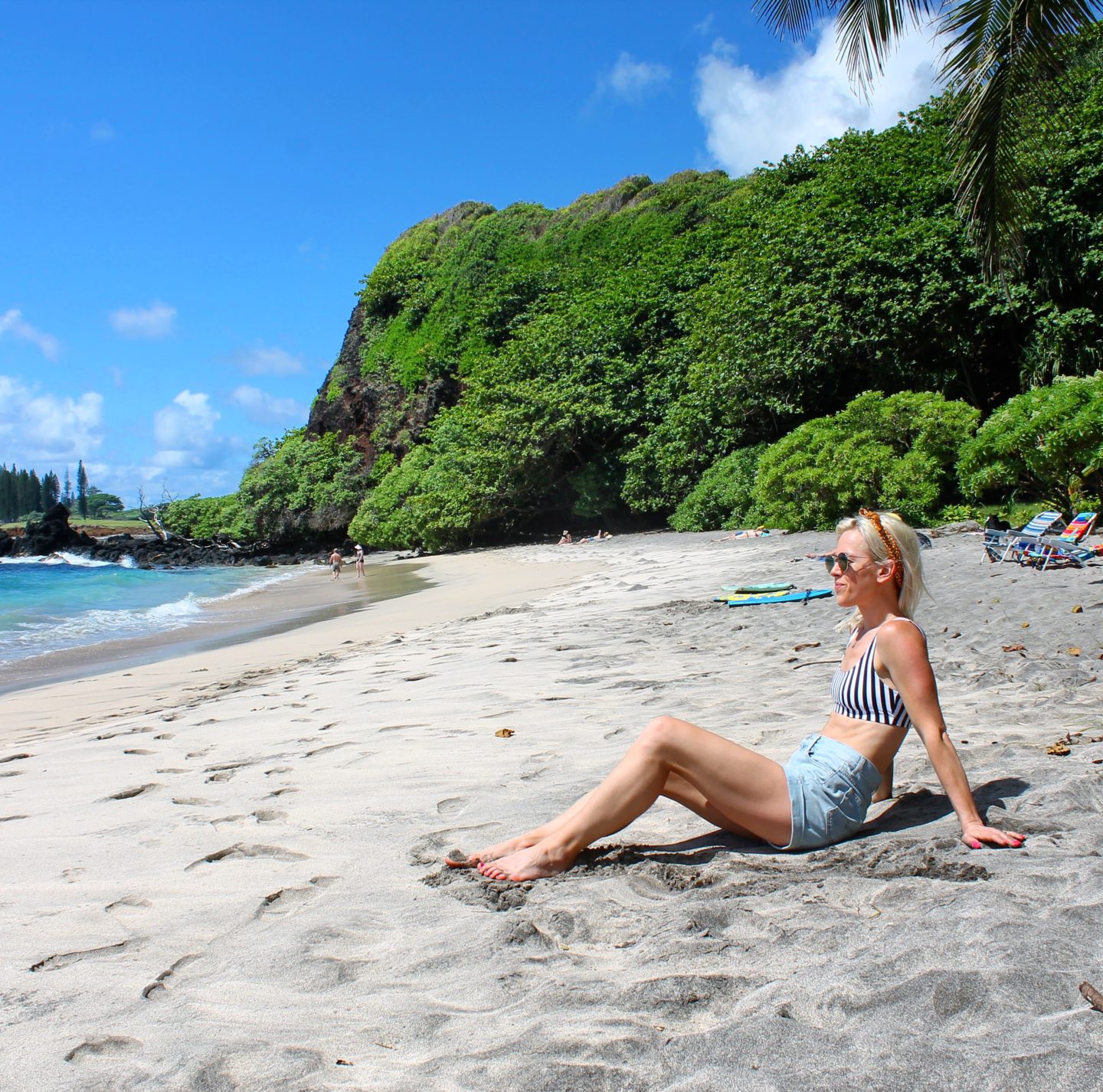 Least favorite: Black Sand beach (because it was packed with tour bus upon tour bus.)
I know most people only make the "drive to Hana" and stay for a few hours, but if you get the chance- give yourself a few days there. It was my favorite part of the trip.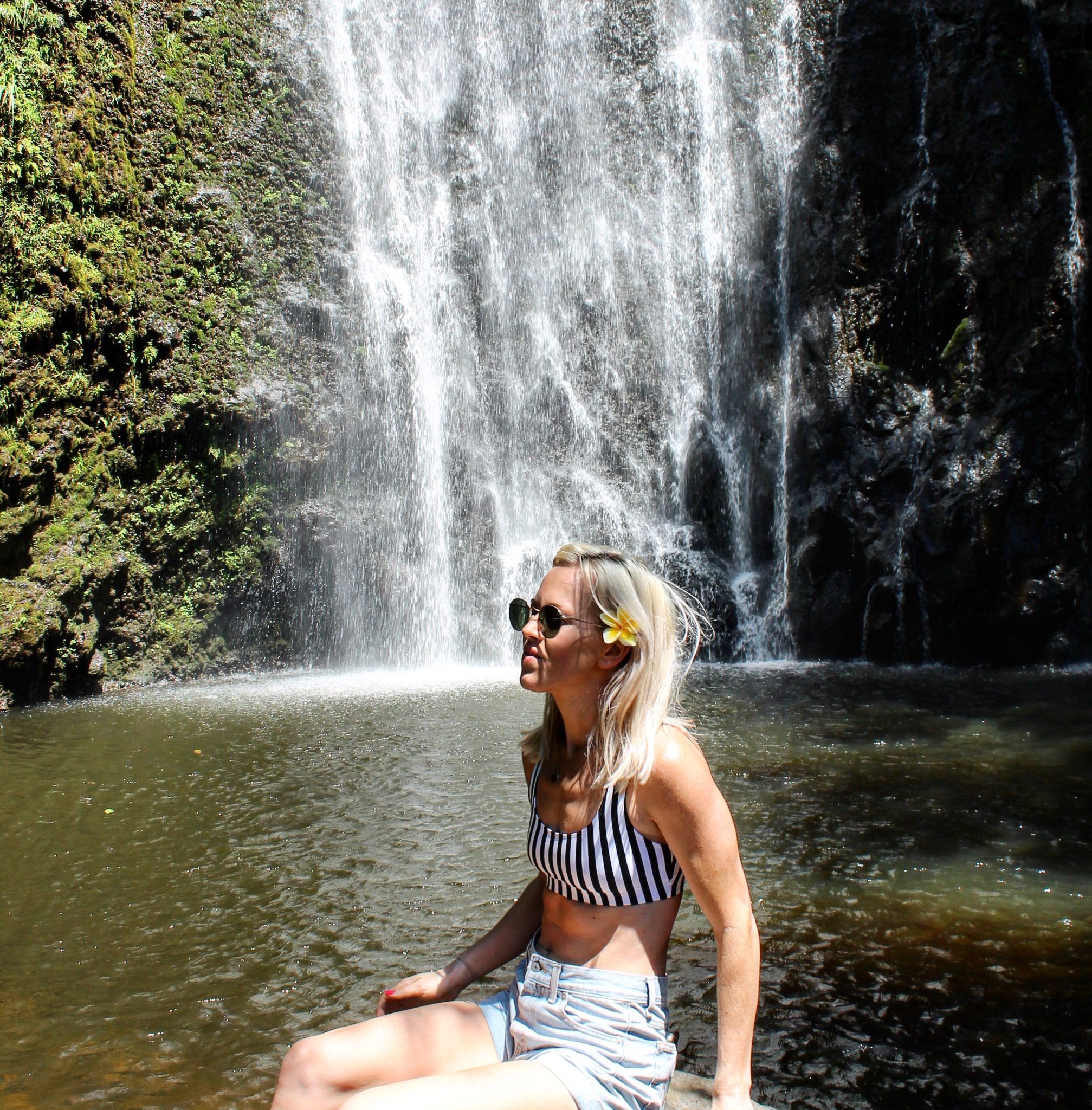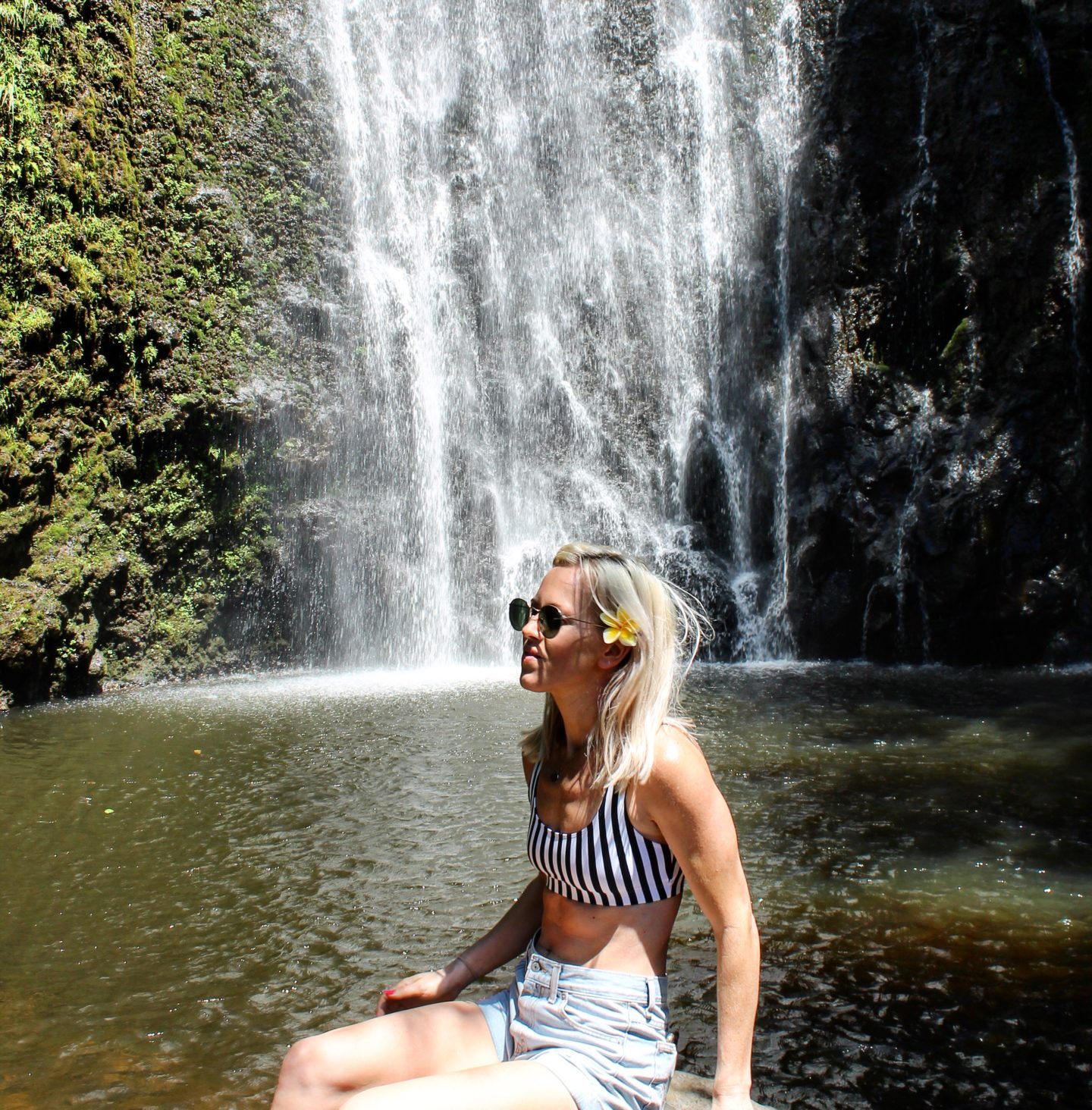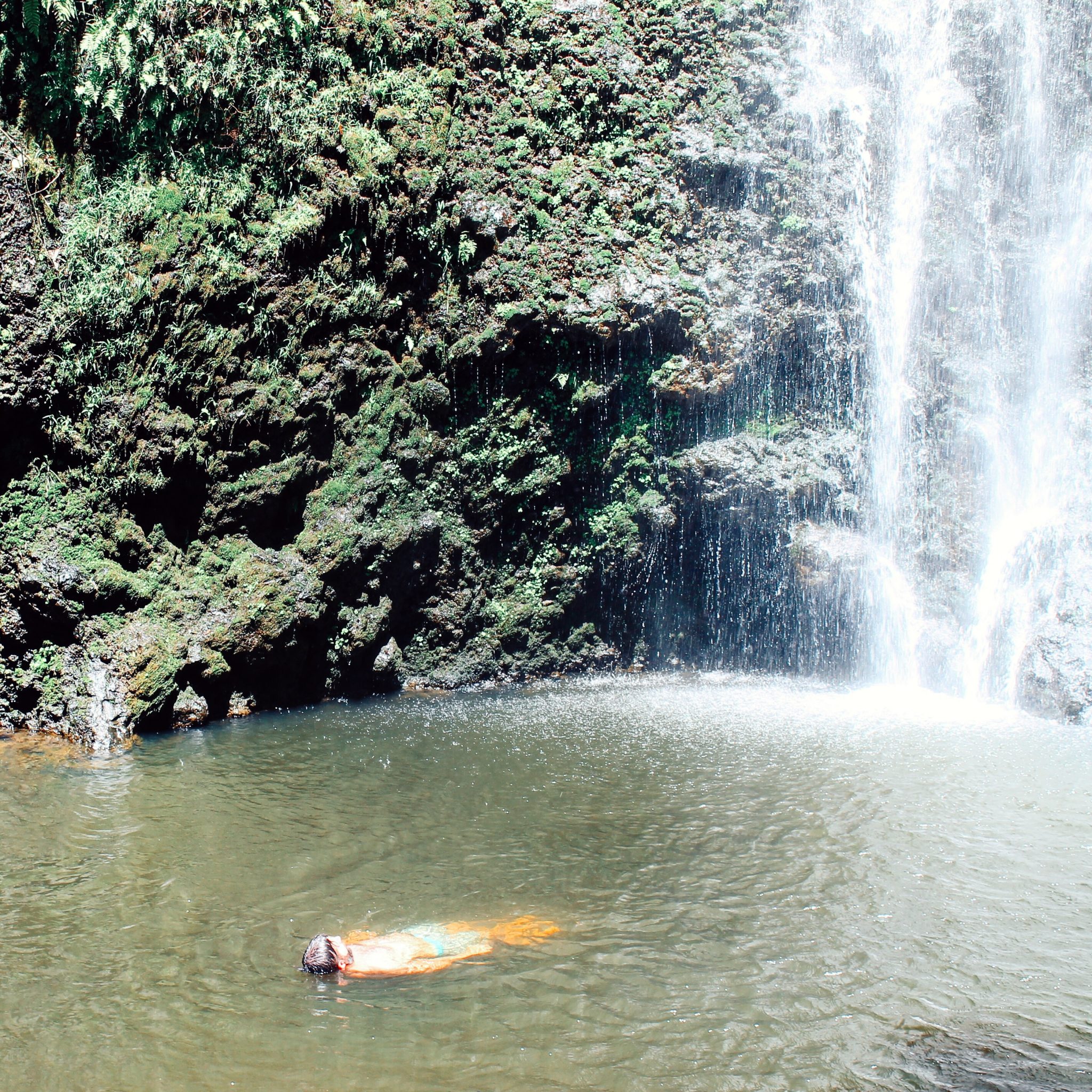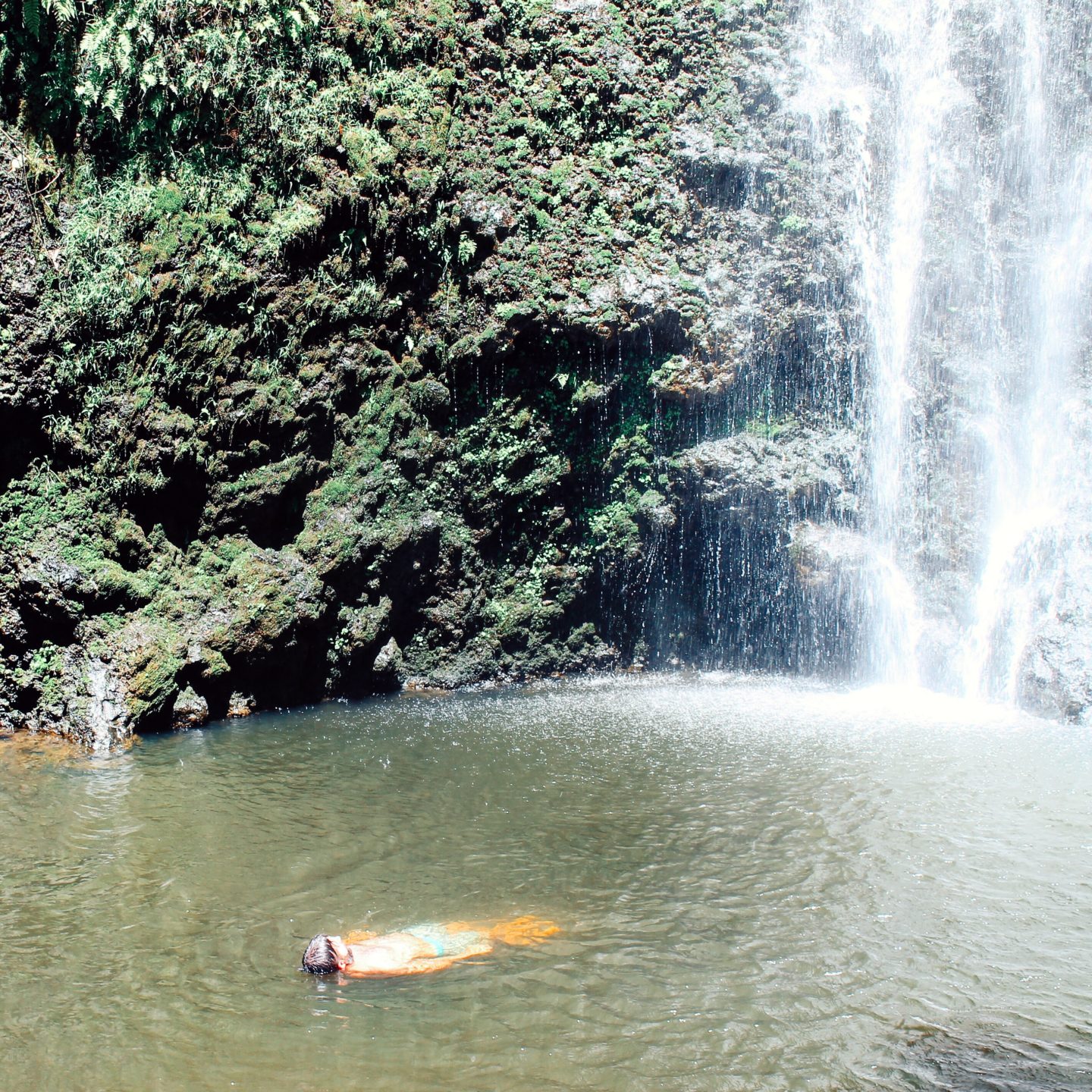 I was sad to leave Hana, but toward the end of the drive to Kihei we were rewarded with a pretty luscious vineyard stop. I don't typically love sweet wine, but this pineapple sauve blanc hit the spot.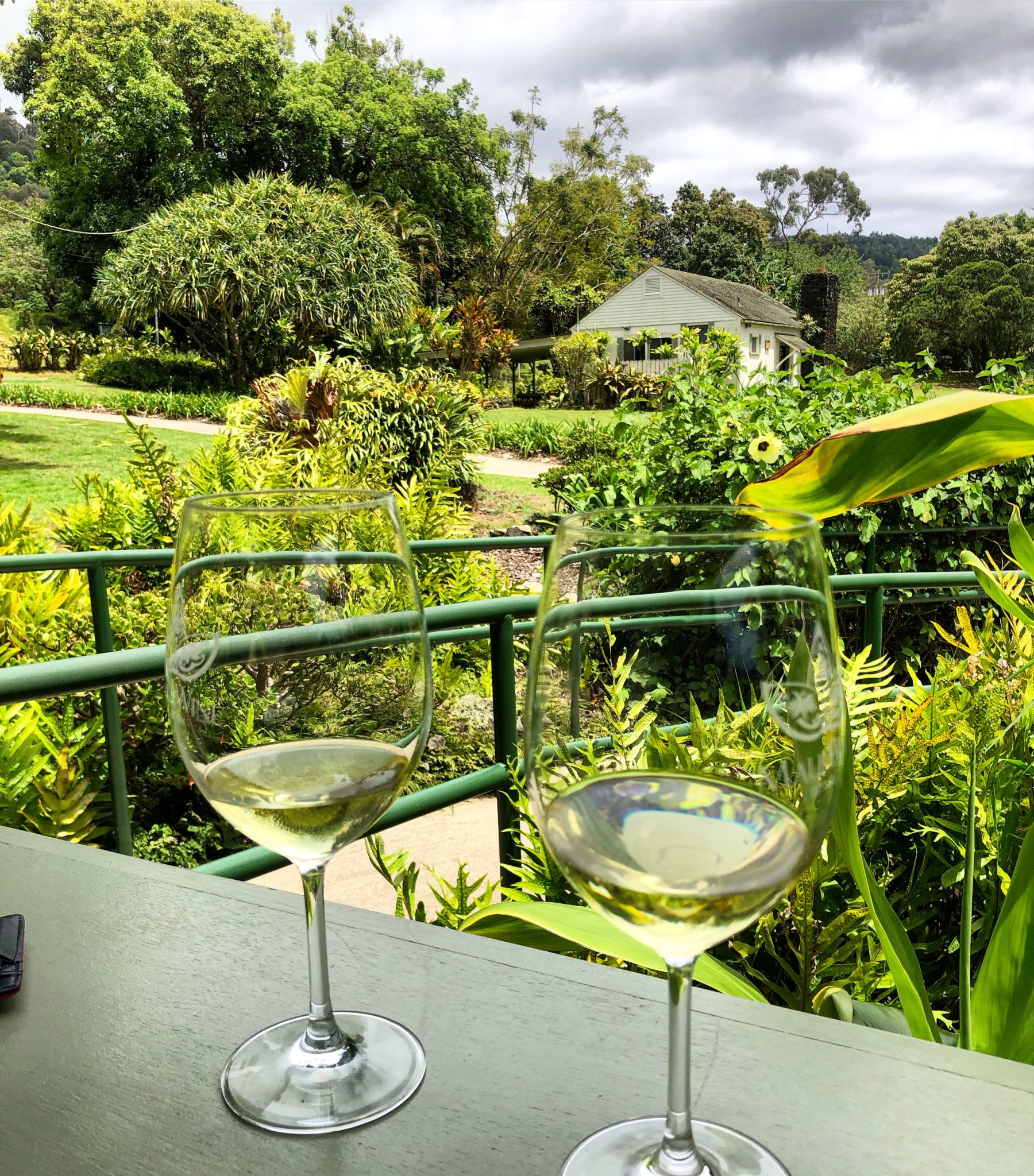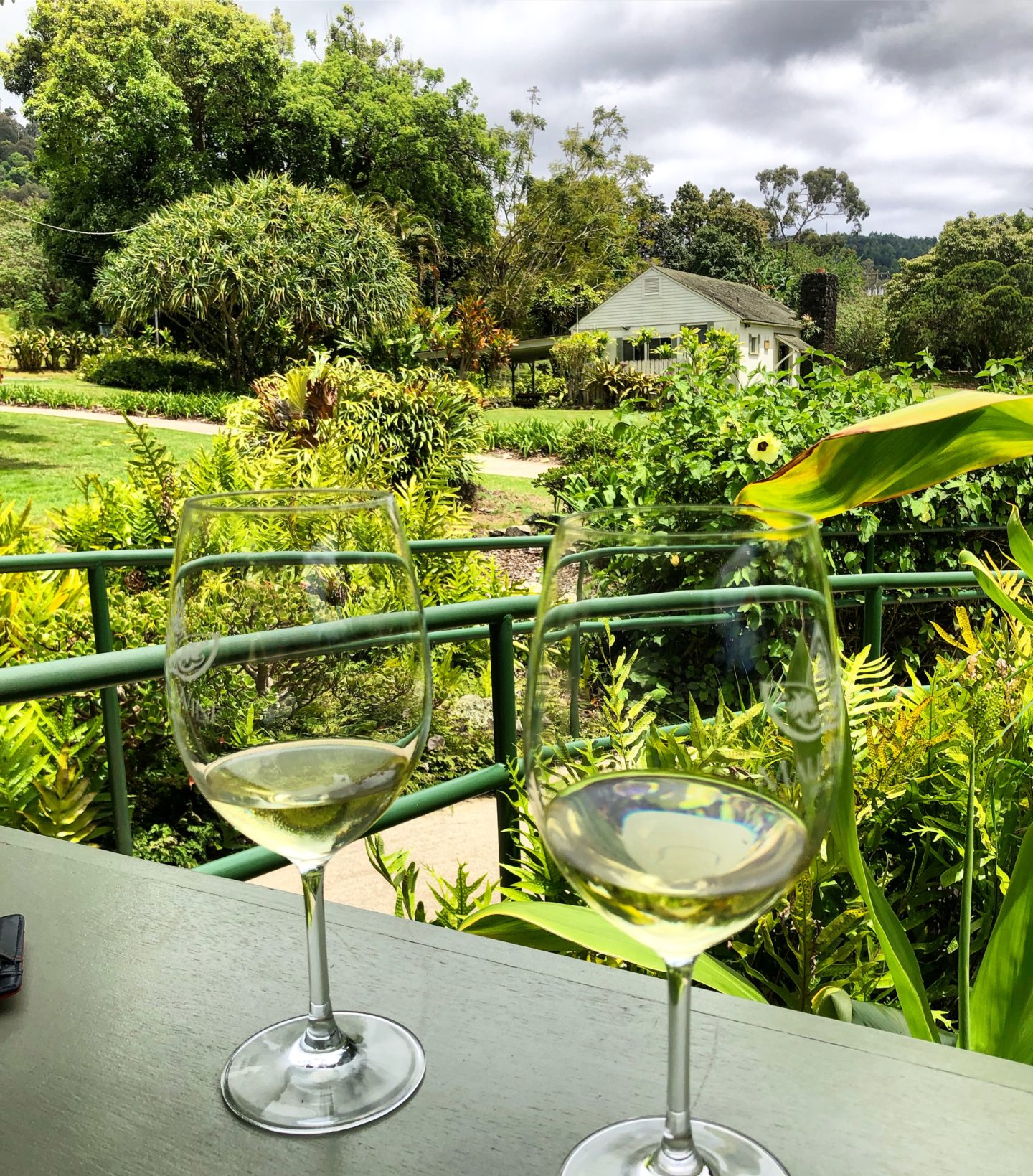 And that wraps up part one of this post. If you have any specific questions about Hana or questions about where we stayed, feel free to DM me! 🙂
Coming tomorrow: PART TWO! Sharing our HomeAway rental in Kihei, our favorite beaches, restaurants, bars, AND MORE!