*inspired by actual diary entries.*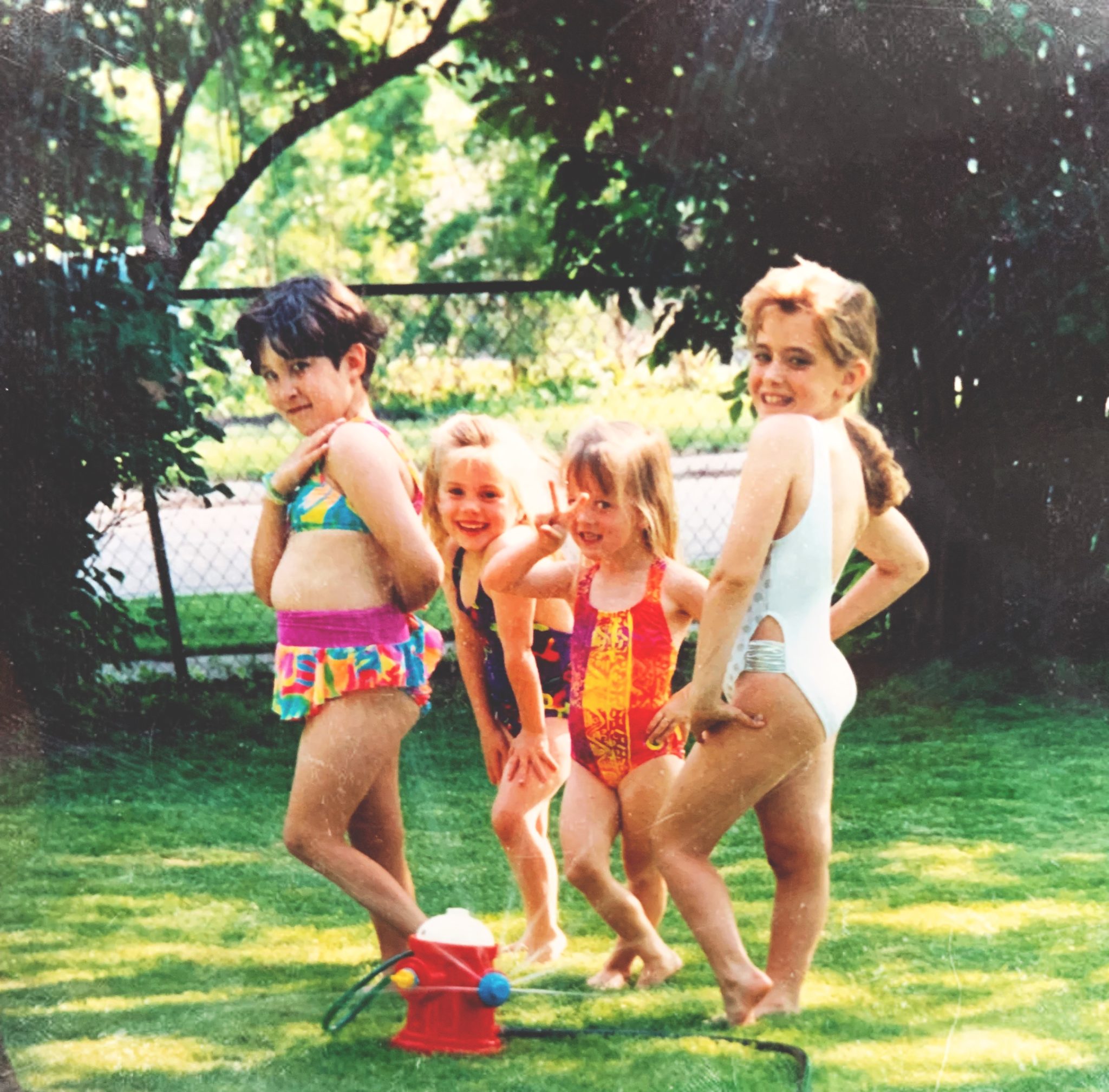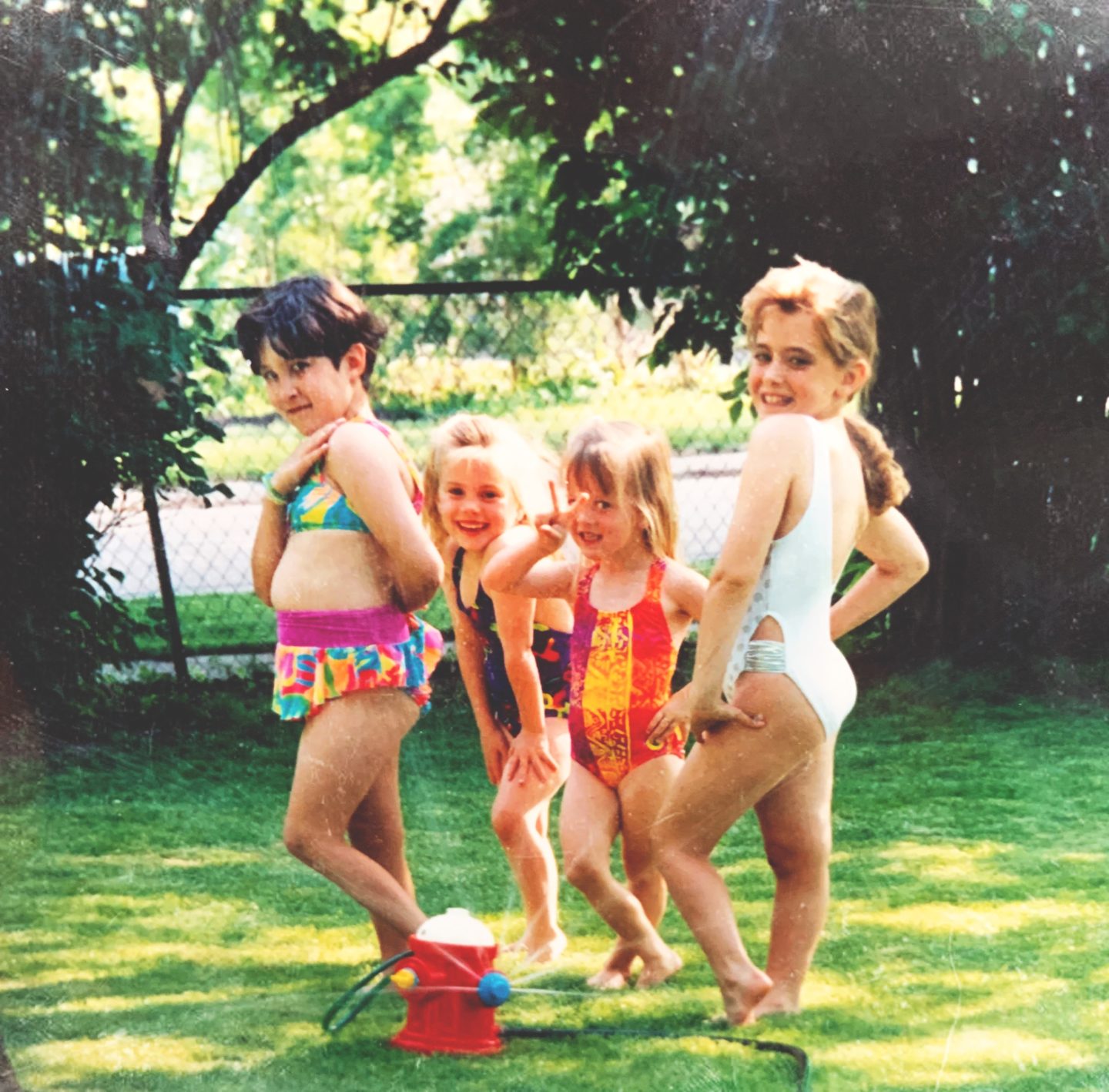 sometime in the 90s-
8:00 a.m. Boom box alarm blasts scratchy radio. Must be time to get up!
First thing I do is check my inflatable furniture to make sure the cats didn't pop it (again!) I forgot to store it away in my closet last night so I'm worried… but woo hoo! It's fine. Gonna be a good day! Rad!
8:30 a.m. Breakfast! Eat 2-3 bowls of Cinnamon Toast Crunch. Stare at back of cereal box in a morning daze the entire time.
Plop self on couch immediately following cereal to sneak in as much TV time as possible before softball practice. Gullah Gullah Island is on, which is for BABIES! But I will secretly watch it (and enjoy it) because damn it that song is catchy. Come and let's play together in the bright sunny weather, let's all go to Gullah Gullah Island. Gullah Gullah! Binya binya!
9:00 a.m. Softball practice! I am terrible at softball but hopefully no one will notice because I'm very fast at running bases. So what if I can't catch or hit a ball? Did you see me run to first?
9:45 a.m. Practice is over. Wait for mom to pick me up.
10:00 a.m. Mom is late. Sure wish I had a way to get ahold of her.
10:05 a.m. About to start walking home. I am PISSED. Extra pissed because I have no money for vending machines across the street.
10:10 a.m. Mom arrives. Says she's late because she had to pick up Jordan from golf. WHATEVER. Still upset.
10:30 – 11:30 a.m. Sit on couch watching more TV until someone yells at me to "go do something," or until I hear the garage door open meaning dad is home for lunch. Second I hear the creak of the garage door I bolt from the couch as fast as a kid can move. *the sound of a garage door opening still makes me jump to my feet.*
Summer= freedom. EXCEPT sitting on the couch all day which is the DUMBEST rule ever. Luckily, my obsession with the soap opera Passions won't start for two more years. Watch out when it does, all hell is about to break loose.
11:30 a.m.– parents suggest I go, "play in the sprinkler." They spent $13 on that damn fire hydrant toy at Shopko so damnit I better play with it. I asked for a Slip N Slide but was told no because it would "ruin the grass." Thanks, mom and dad. Good to know where your priorities lay.
Noon: pool is finally open for the day! Thank God!
I can't get ahold of my posse at their houses so I call the pool to see if they're there.
"Hi, can you tell me if Mallory is there? What about Sarah? Who are they with? Great, thanks." 
They're not with the private school girls so I'm good to go!
12:30-3:30 p.m. sweet sweet pool time. This can include but is not limited to: underwater tea parties, marco polo, relays, chicken on the diving board, seeing how many somersaults one can do without coming up for air, and SNACKS. So many snacks.
candy = small snacks. I'm definitely allowed one of these.
fries or chicken strip basket = big snacks. Depending on my behavior/how much I beg, I MIGHT get one of these. But it will be a stretch if it's not Friday, or the end of the month when my parents have to "hit their number," whatever the hell that means.
popcorn = free and I will eat so much popcorn my mouth gets sore.
4:00 p.m. Time to go home. My hands are pruney and my face is red. Sunscreen was applied at noon and not again because it's the 90s and we don't really understand skin cancer yet. Keep in mind this is also a time when bagels are considered  "a diet food." You'll find them next to the Devil's Food cake.
4:15 p.m.  post pool snack = big bowl of Doritos with a side of watermelon. Relax on couch until it's time for soccer practice.
5:30 p.m. soccer! More running. More snacks after. Praying it's the rich kid on the team who brought snacks for the week so we get something fancy like Dole Juice Bars with actual fruit in them! Or maybe those Luigi Ice bars. Either would be a real treat.
Damn it, it's those crappy popsicles again that come two to a pack and are so sticky and slimy they're stuck together in their cheap white wrapping. I'm mad about it, but I'll eat them anyway.
7 p.m. Time for some R & R. Mom isn't cooking tonight because it's summer so Ricarods tacos it is. YES!!! Eating in front of the TV is all I want in life.
Depending if I have an extra $2.20 I might walk over to Video Update to rent a flick. I've been itching to watch Blank Check again because wow that movie is awesome. (Our town isn't big enough for a Blockbuster- yet!)
I hop across the street, climb down into the flood relief area (called the gultch) climb back up the other side, skirt the neighbor's backyard, and what do you know I'm at Video Update! I grab my movie, some candy, and I'm back home before anyone knows it.
As long as some jerk didn't return the movie un-rewound, I'm about to have a pretty great night. Life is good in the 90s! Peace!
*be kind, rewind!*