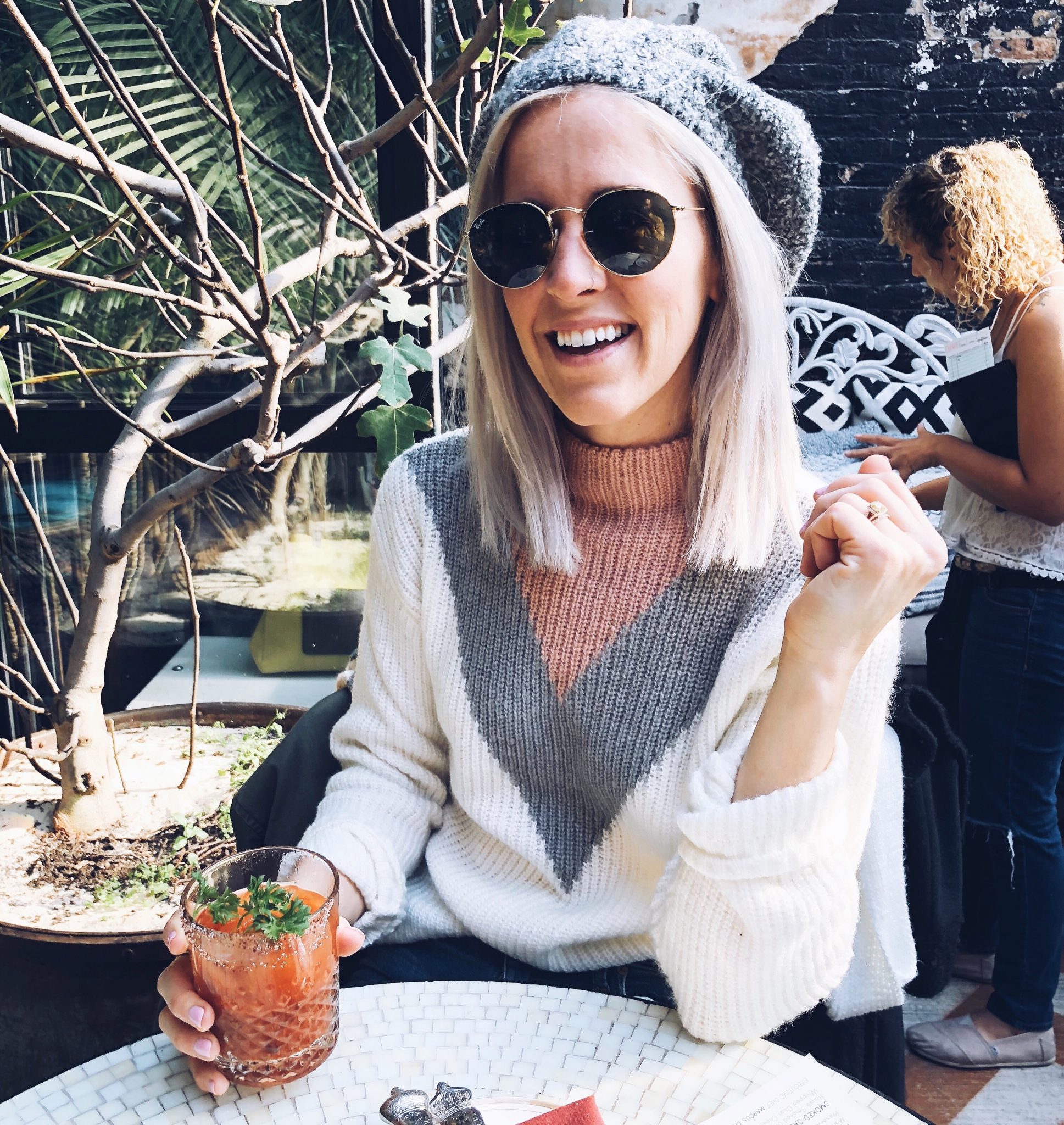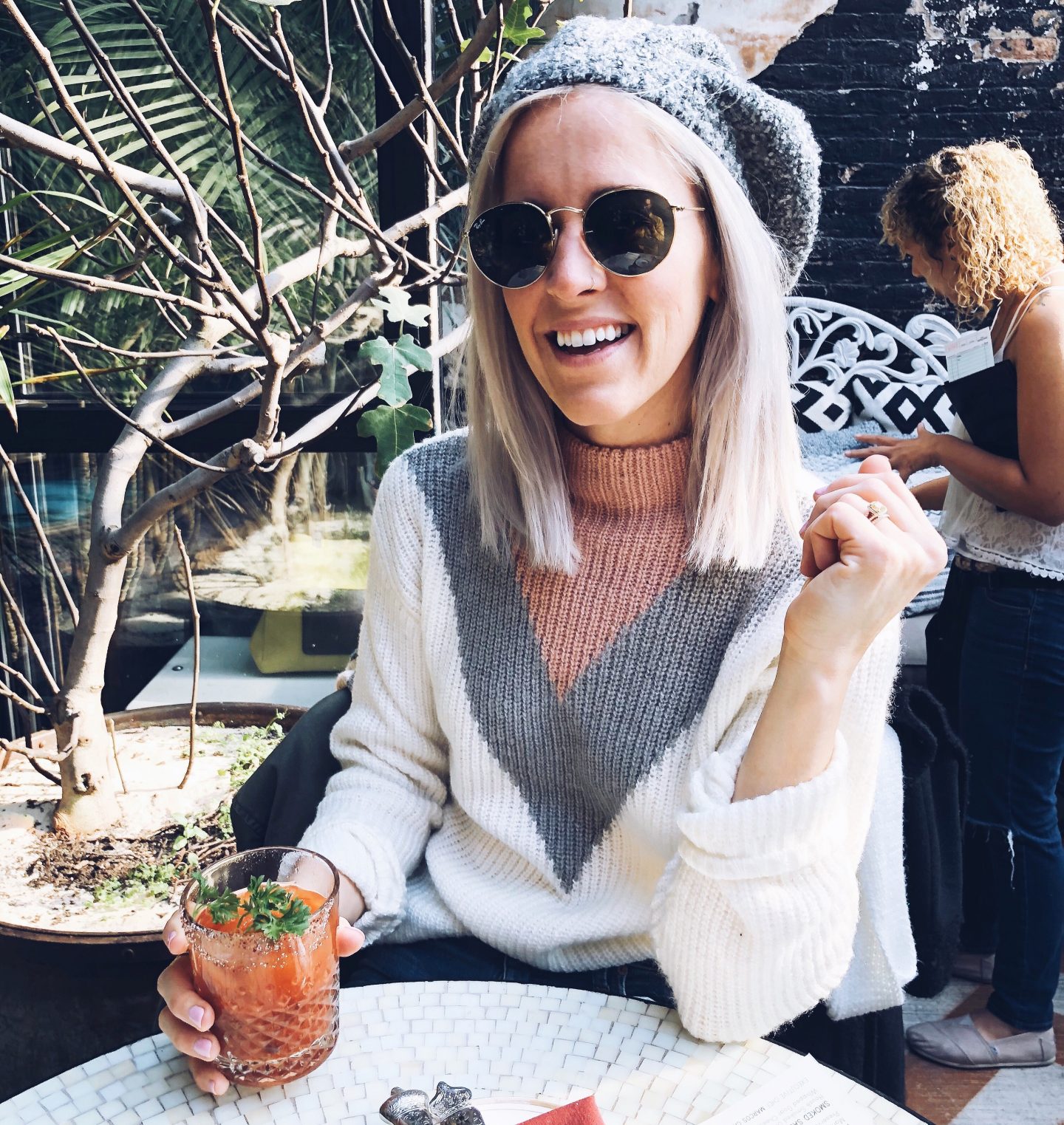 Disclaimer: *This post is intended for adults only. And when I say "adult" I mean you have to at least be 27, or maybe even 28, to read it.* (I'm only saying this because I don't want to scare any of the youngins with the info I'm about to share.)
That said, what's with all the random hairs that start to pop out once you start "aging…" You know the ones. They pop up out of your chin, out of moles you didn't know you have, and on other places I won't mention. It's like the day I turned 28 there was an underground meeting in my body when all of the stray hairs got together and were like, "Okay guys, IT'S OUR TIME! Let's do this!" And then they did it.
Or is this just me? I probably should have asked around before I started writing this, but it's too late now.
As you may have guessed, my trip to the dermatologist last week all started because of a rogue hair. An rogue eyelash to be specific. An eyelash that said screw the establishment, let go of its one duty, and opted to grow INSIDE my eyelid rather than out of it. A real SOB move, in my opinion.
Luckily my dermatologist was more than happy to dig it out for me. He even called in two assistants to watch… I kid you not. And they were both excited given they'd "never seen this in person before." Talk about feeling good about myself. "Everyone come look, the ingrown eyelash lady is here today! Get the front desk people, they'll want to see this too!"
After I signed a few autographs and sold some peanuts and popcorn, I asked the derm if there was anything I could do for all my lovely brown spots that keep showing up… Some are hereditary, some are from poor choices and tanning beds.
TANNING BEDS. I can't believe I paid money to destroy my skin. I also can't believe I used to lay out in the blistering sunshine for hours upon hours upon hours, sometimes covered in OIL. Ahhhhh.
"Are you from California?" The doctor asked as he was checking out my sun damage.
"Close," I responded. "Nebraska."
I can only speak for my personal upbringings, but I was surrounded by people who loved to tan when I was growing up. The lake, the pool, the trampoline, everywhere I looked in the summer I saw people worshipping the sun. I think there was one time when my small hometown had at least 4 or 5 different "tanning salons." Was this a Nebraska thing? Or just a product of the times? Chime in if you've got input.
I think I cut out tanning for good (both inside and out) when I was about 22… or maybe 23. I just went cold turkey. I saw the writing on the wall with my sun spots that were appearing far too soon and fast and knew I had to make a change.
On vacation, I'm always under an umbrella. If I'm in the pool, I'm crazy about applying sunscreen. Thanks to my newest road rash scar, I'm extra nuts about making sure my entire left side is always covered in some sort of clothing.
However I know everyone's skin (and reaction to sun) is different. Chris for example can get very dark, very fast, and doesn't have a wrinkle or sun spot to be found. I can just think about the sun and get a sun burn. Pretty sure I got a new sun spot just writing this post.
Anyway, When the doctor suggested I use their "magic UV camera" to really see all of my UV damage and dark spots I was terrified, but knew I had to do it. The results were… bad. Very very bad. On a scale of 1 to corpse lady, I was corpse lady. I tested as bad as one could for sun damage. And I wasn't surprised, but it still hurt. I would share the image, but to be completely honest I'm too embarrassed of it.
However on the upside, I tested very well in the wrinkle category. So I'LL TAKE IT! (Because it's all I've got…) I've been using anti-aging and anti wrinkle products since my early twenties. Lately, I've been seeing great results with the Kate Somerville products, I truly noticed a difference within a couple of days with the overall tightness of my skin. They are pricey, but I feel like the investment is worth it and I can make one container last forever.
The dermatologist suggested I use Elta sunscreen, which I've been using for several years now and love. I buy it on Amazon because it's a lot cheaper than the dermatologist office. *affiliate links used.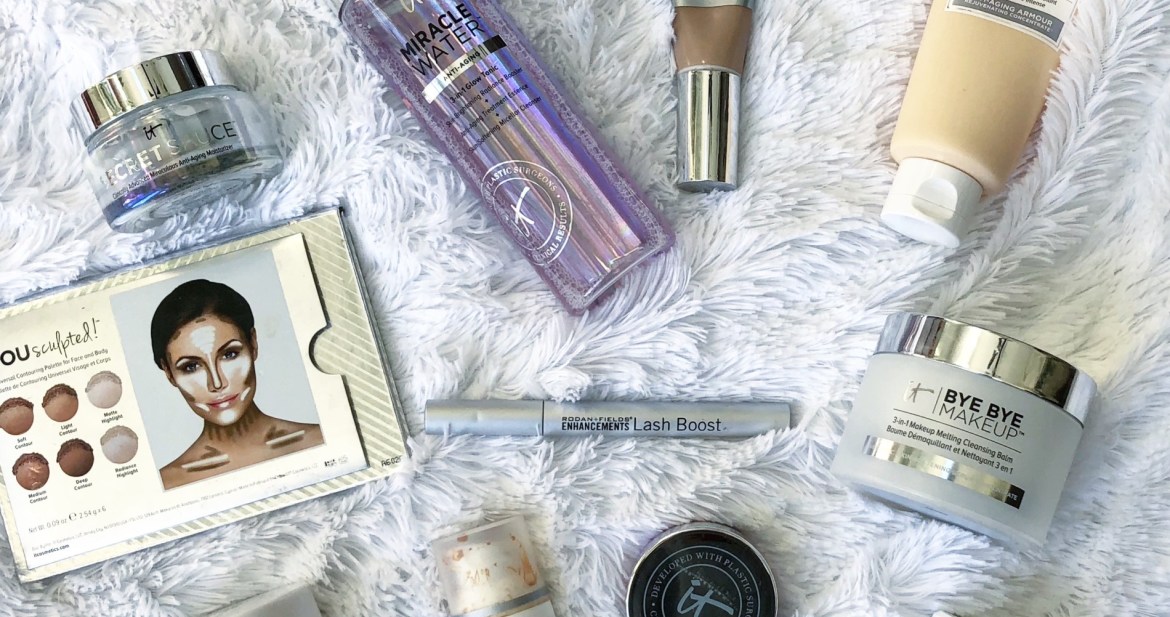 Another night repair cream I love specifically for dark circles is the Kiehls Midnight Recovery.
AND the Korres brightening sleeping facial is also wonderful (and smells amazing) just check out the reviews on it. I've mentioned several of these products (and some of my other faves) in this post. And I won't deny I love my $20 Amazon Jade Roller and I don't care what anyone thinks. I swear it's taken years off my neck and chest 😉
For the very best toner I suggest Miracle Water by ITCosmetics.
As for those dark spots… I've tried every product possible and haven't seen any that truly impress me unfortunately. However last week my dermatologist gave me some brightening pads that were mixed some special formula and he claims they'll work and I'll see more even tones on my face in 3-4 weeks. So time will tell. And so will that pesky UV camera because I've already made an appointment to go back in two months and have my photos taken again to see if the brightening pads are actually working. And if they do, I'll share all the details with the world!
If you know of a miracle product (or facial) for dark spots, please share! They're also starting to take over my hands… So I'm game to try anything!
PS- if you also suffer from ingrown eyelashes, the dermatologist suggested I start rinsing my eyes with baby soap at night… weird, but I'll try it! Okay that's all I've got, happy Sunday! It's almost spring. Jk, highs for next Friday are "4."