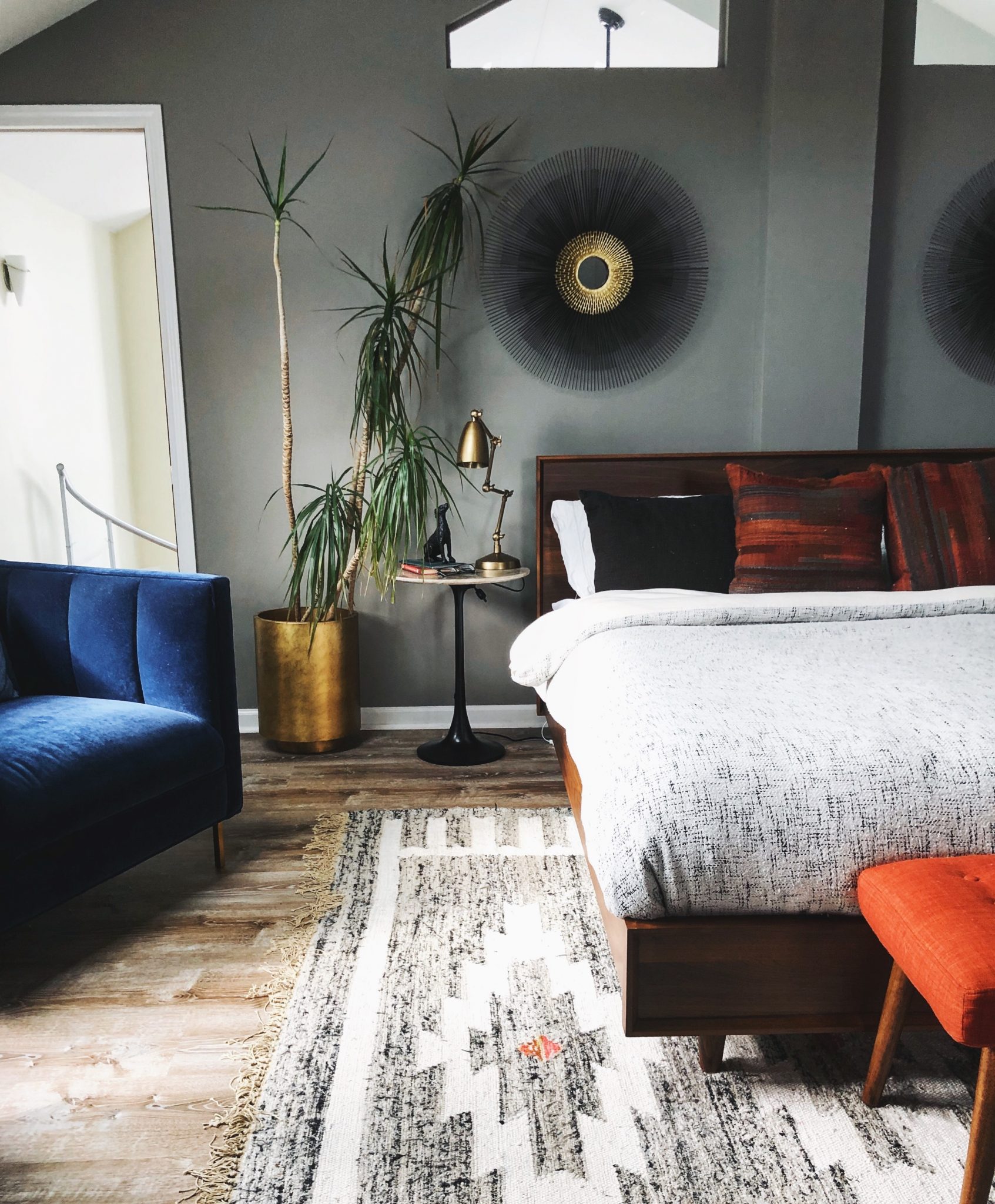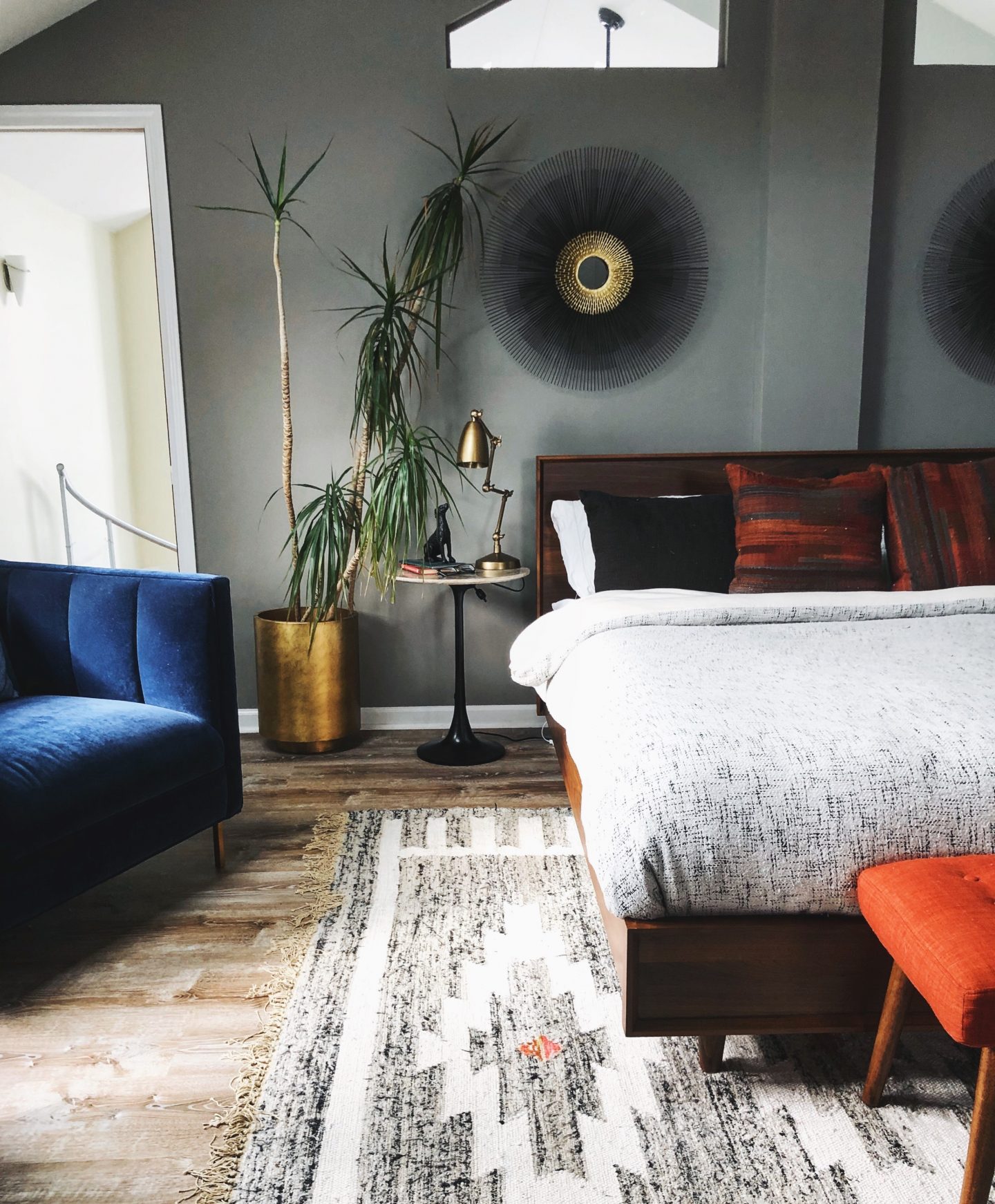 So the lack of sunlight and frigid temps are starting to crush your soul a bit, eh? Me too! Allow me to help.
First things first, let's go over a list of things not to do.
Stare at a wall for hours on end. 
DON'T DO THIS! It may seem like a good idea in the beginning, but it actually isn't as helpful as one might think. In my experience, this type of behavior will lead to getting lost in thought puddles (the murky kind) where you're pretty sure you're worried about something, but not quite sure what exactly, so your brain quickly goes, I've got some ideas for ya! And then it will throw out anywhere from 5 to 500 possible things for your to worry about!
Work. The weather. Your past. Your future. Grocery shopping. Your skin. Is that a headache I feel? Have I drank water today? What about this week? Is it January still? Time is moving too slow. Or too fast?! Why did my phone just beep? Oh God, another email? From who? Taxes? Taxes are due soon. Oh no. 
And see this is a perfect example of winter winning. Don't let this happen!
Day drink.
You're probably thinking, what? You love day drinking. This is true, I love a good weekend afternoon cocktail so I can be back on my couch by dusk. However… HOWEVER! I have to be in the right frame of mind to embark in such an activity or I will suffer the consequences.
And this weekend I suffered the consequences. With nothing else to do on Saturday, and because I believe both Chris and I were feeling the effects of the weather a bit, we decided to turn our boozy brunch into a full day of shenanigans. It started off fun enough, but slowly but surely, I realized I was not enjoying some daytime libations purely for the sake of fun, but in an attempt to bandaid my seasonal affective disorder a bit. Which for me personally, is not a good idea.
Because boy oh boy yesterday was hell. The Sunday scaries hit hard.
Thus we have part two of this post, HOW TO NOT LET WINTER WIN. This is also the part when I let you inside the crazy-town that is my head sometimes, so approach with caution.
Step 1: Get out of your head!
I do this by…. performing mundane tasks, very very slowly, and I somehow manage to enjoy them. Why? Because I'm absolutely present in the moment and nothing else matters. Thank you, OPRAH podcast!
Wash your sheets. Then put them on your bed like it's the first bed you've ever made in your life and you're so happy YOU HAVE A BED.
*This probably sounds nuts, but these are the games I have to play, so either go along with it or don't. Because here's the thing, the sheets have to be changed sooner or later, so why not trick yourself into not hating it?*
Spray your clean sheets with fabric spray. How good does it smell? AMAZING! Spray again.
This time even slower…..
Have you ever lint rolled a chair and enjoyed it? I HAVE! Instant gratification!
Need a refresher? Heat up water in a mug and then add some lemon. Great for detoxing your body and mind.
Who else needs water? Your pets? Maybe your plants?
I water our plants on Sundays and depending on my mood (i.e. anxiety) I'll also wipe them down with a damp cloth. Dust slows down growth. (ON PLANTS AND PEOPLE!)
What else needs dusting… the dresser? Mirrors? Jewelry? The key here is to do everything slow and with intention. When you're able to wrangle in your thoughts they can't return to that murk puddle.
In case you haven't guessed, I'm an anxious cleaner. So yes, our house is pretty clean in the winter.
Maybe you're not a cleaner, (I still encourage you to try some of this stuff before you write me off) but there's also other things to do, as well.
Read a book.
Leave your phone in another room, find a book that interests you, then dive into it for at least 20-30 minutes. Find a part or line in it that you absolutely love? Then sit with it for a second before you move on.
Need to work with your hands? Head to the kitchen. Bake something for later (or now.)
Not hungry? Try making your own stovetop potpourri. If admitting that I like to make my own stovetop good-smelling-stuff makes me 100, so be it.
Take a long hot bubble bath. I'm not even a bath person, but I did this yesterday and it felt great. I even used all sorts of those dumb soaps and gels I have under my sink I never use (you've got them too, I bet! Use them!)
Go on a walk (weather permitting.) Look at the homes or buildings in your neighborhood like you've never seen them before. No music, no podcast, just look and listen.
Feeling better yet? Me too!
So now is when I'll let myself go back in my head and have some fun with daydreaming.
I have notebooks full of future vacations, details abut my dream lake cabin, my cottage on the ocean, and my VINEYARD (to name a few.) Why not? Daydreaming about happy stuff like this elevates my mood, which gives me more energy, which makes me more productive and work harder.
Plan your dream house. Or your dream kitchen. Just plan something that excites you and makes you feel good.
Then take a breath. Remind yourself you got this. And get shit done.