It's time for another wedding post!
Because a. there's one more day to shop the wedding FLASH SALE happening at my shop (25% off ALL wedding/honeymoon tees.)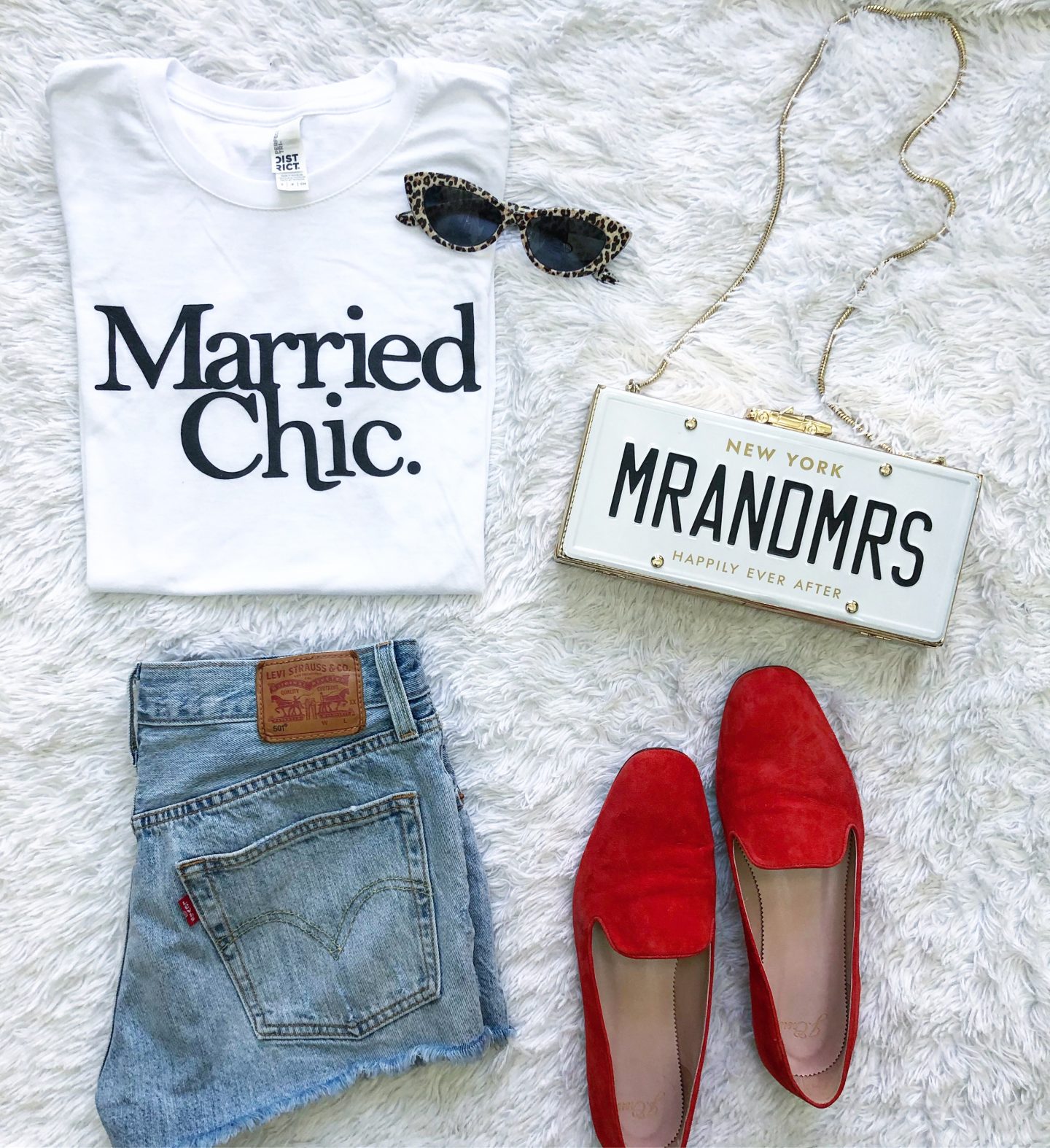 Use code WEDDINGSALE at checkout. Click here to buy 100 shirts on major sale!
And b. my friend Chloe just wrote this post about which wedding traditions she and her fiance will be skipping this summer and it made me think about the traditions we skipped.
Oh wedding traditions… Such a fun and interesting and somewhat touchy topic, yes? Yes. The cool thing about weddings is that what's good for me might not be good for you. What I may love, you may hate. Traditions I skipped, you're stuck on. Things you skipped, I wouldn't budge on. AND THAT'S FINE! That's the beauty of a wedding. We're all there to do the same thing, but in our own way.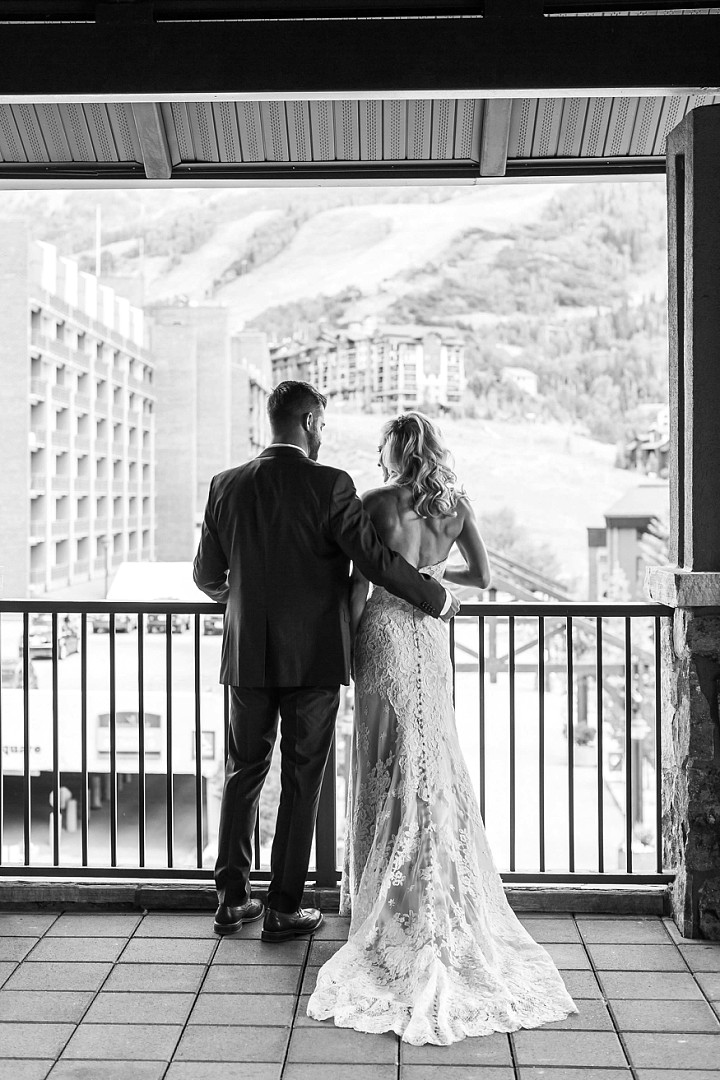 First things first, we didn't get married in a church. If you read my recent post about religion, this probably isn't a shock to you. And if any of our friends or family had a problem with our choice, they didn't mention it.
I was at a wedding a couple of years ago and the priest said something along the lines of, "it's become quite popular to skip churches for wedding ceremonies these days, but do you know what all of those churchless weddings are missing? God!"
…….. okay, however I politely disagree.
Because God was very much at our wedding. He was in the vows we wrote, with our family members, on the dance floor, the spirit of joy and love (which to me is a big part of God) was all over our wedding. But as I said above, to each their own.
Also, to each their own garter toss, dollar dance with the bride, and cake smash in the face.
The garter thing makes me wildly uncomfortable at someone else's wedding, so there was no way in hell I was doing it at ours.
And the dollar dance is old fashioned and I think very Midwest, but I've seen it done a few times lately. It's a "fun" way for guests to dance with the bride by putting dollars in her … dress. I think. I skipped it because again, not for me.  But my mom did it when she got married in the 70s and still talks about how fun it was. "And I made $150 to take on our honeymoon!" she still boasts. I'm pretty sure if I did a dollar dance I would lose money, because I would pay guests not to participate.
I was also adamant about not tossing my bouquet. Until three flutes of champagne later, I was like WHY NOT? And suddenly I was tossing the bouquet!
And the cake smash thing didn't happen because we didn't have a cake. (We opted for cupcakes because they were cheaper.) However, as I'm typing this now I just remembered that on the bus home from our reception I smashed a cupcake in my own face. So does that count?
No kids, please.
Other than immediate family, we didn't invite kids to our wedding. We had a few family members ask for exceptions and exceptions were made and it all worked out okay.
But kids are an extra mouth to feed when you're trying to cut any small cost. And more importantly, we wanted our friends and family to let loose and not have to be chasing toddlers all over. Most of my friends have young ones and they were all on board for an excuse to have a parents-night-out. (Or maybe they just lied to me and said this, but either way, we felt good about our decision.)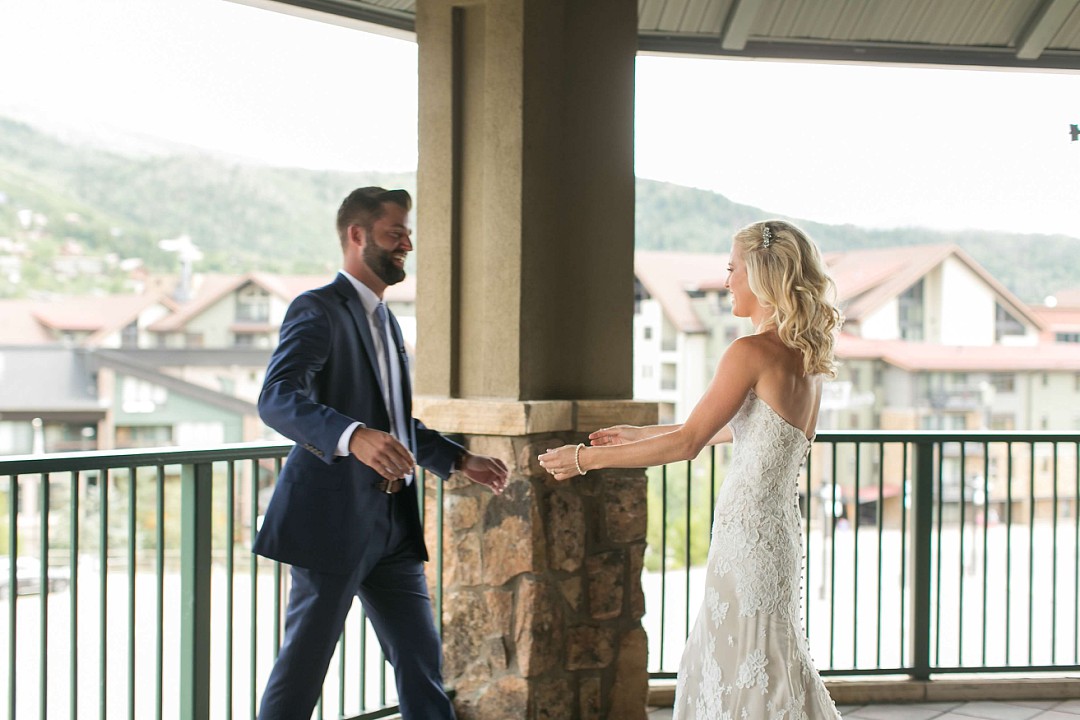 The first look.
Chris and I saw each other about an hour or two before the ceremony and this was absolutely necessary because I get weirdly shy about showing emotions in public so I knew this had to be a private moment and I was right.
"For the very first time, I present to you Chris & Taylor as husband and wife."
Not, "Mr. & Mrs. Hillis" because I am still Taylor Wolfe. 🙂 I was very specific about this line. It may seem silly, but it was important to me. So yes, I broke the tradition of taking his last name, but this one might deserve a post on its own. And no, Chris didn't have a problem with me keeping my last name, as people often ask. We both knew who we were marrying.
Although when I sometimes joke I'd like him to be more chivalrous, he jokes that he'd like me to have more of his last name. Well played, Chris. Well. Played.
As for the dances and speeches…
We combined the bride/dad and the groom/mom dance into one. I think this is a great moment for parents, but I'll be honest and say as a guest it starts to get a little weird watching two people slow dance like middle schoolers while smiling and making small jokes you can't hear. Fine, as a bride too, I'll admit I thought it would be weird with all of those eyes on your back for too long.
Chris and I even cut our "first dance" down to half and invited everyone else to join. They get it, we can dance.
And for whatever reason I rarely see brides speak at their own weddings, but I knew I had a captive audience and wanted to take advantage. So after Chris said his thank yous, I grabbed the mic and did a little crowd work and tried out some new wedding material. It was probably unnecessary, in hindsight.
What are some traditions you skipped (or maybe wanted to skip?)
Below are a few from Chloe.
REPEAT AFTER ME VOWS
This was my idea and Trevor is going along with it thankfully. I'm not sure why I'm so drawn to the idea of writing our own vows. I think it just seems like a great opportunity to really be vulnerable to each other, which I love. Trevor also isn't one to express a ton of emotion, so I'm really looking forward to him sharing his feelings in this way.
NOT SEEING EACH OTHER UNTIL I WALK DOWN THE AISLE
I feel like a lot of people break this tradition these days. Maybe the new tradition is to see each other before the ceremony? Trevor and I will be seeing each other before the ceremony, doing a "first look" type of situation. I also think we're going to read our vows to one another privately before the ceremony? Not 100% on that one yet, but I think it would be nice to have that be an intimate moment first, and then share with our friends and family. Thoughts?
To read more of Chloe's post and traditions she's still questioning, click here.
Also, don't forget to shop the WEDDING SALE! Stock up for showers, bachelorettes, parties, whatever. You might be surprised what you find on sale here (it's not all wedding!) Use code WEDDINSALE for 25% off! (Ends tomorrow.)